Mister Buddwing is a 1966 American film drama directed by Delbert Mann and starring James Garner.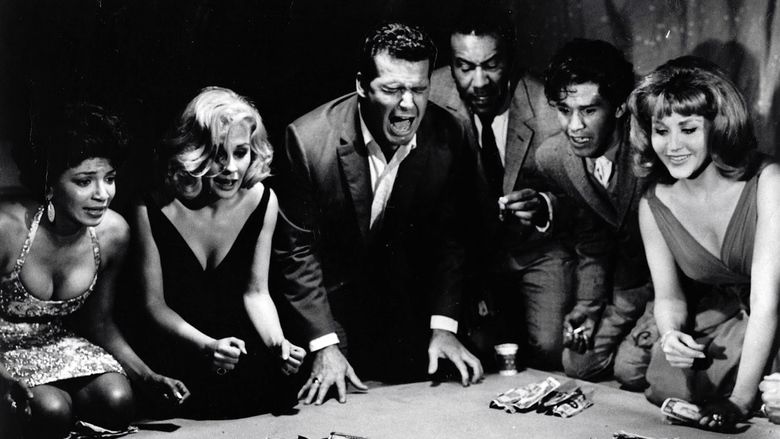 The film depicts a well-dressed man who finds himself on a bench in Central Park with no idea who he is. He proceeds to wander around Manhattan meeting women (Jean Simmons, Suzanne Pleshette, Katharine Ross, Angela Lansbury) as he desperately tries to figure out his own identity.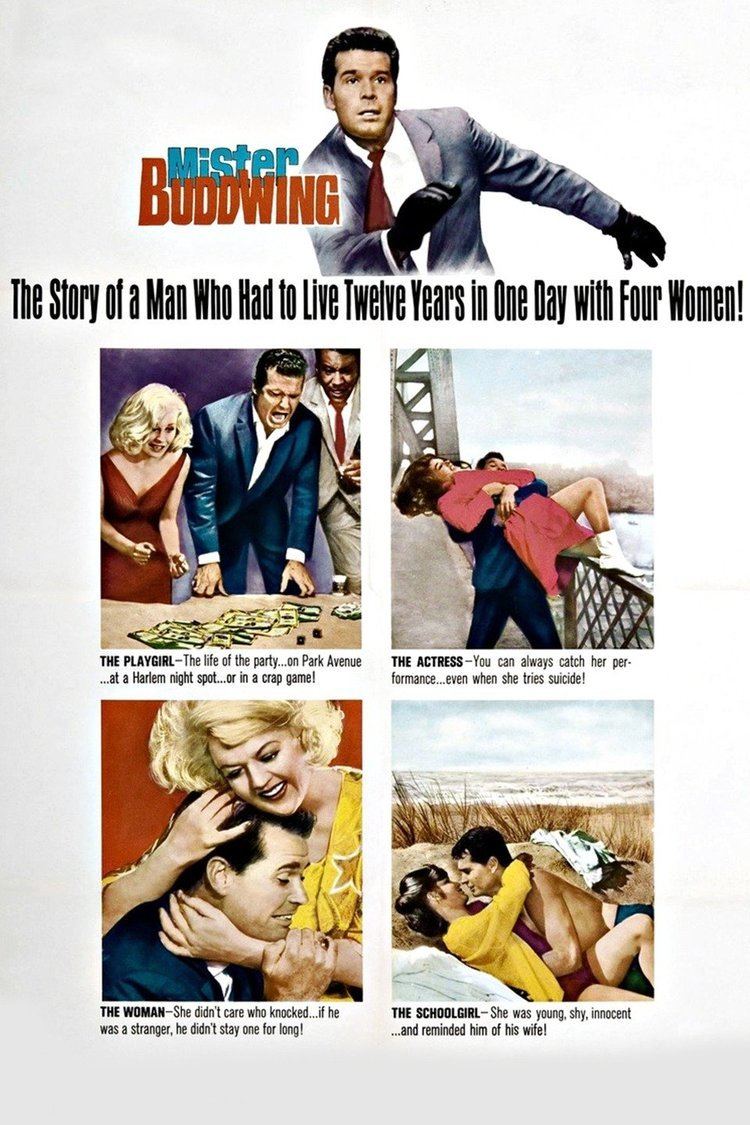 Based on the 1964 novel Buddwing by Evan Hunter, the evocatively shot black-and-white drama with a lively jazz musical score was written by Kenyon Hopkins.
Waking up on a New York park bench, a man's mind is a total blank. He has no identification on him, just a slip of paper in his pocket with a phone number on it.
The number leads to Gloria (Angela Lansbury), who doesn't recognize him but gives him money out of pity. For the purpose of identifying himself to people he meets, he invents a name, spotting a Budweiser beer truck go by just as a jet plane passes overhead.
On the street, Buddwing spots a woman he thinks he knows and calls out "Grace!". Her name is Janet (Katharine Ross), but a flashback of a romance with her from college days goes through Buddwing's mind. He experiences similar flashbacks after meeting Fiddle Corwin (Suzanne Pleshette), who is an actress. They share a romantic fling, but images of her contemplating suicide flash through his mind.
The Blonde (Jean Simmons), a socialite, is on a scavenger hunt, just for kicks. Buddwing accompanies her to Harlem, where her goal is to get into a dice game. While there, a passing remark jogs Buddwing's memory. He recovers from the shock of an incident involving his wife and a pregnancy, ultimately remembering who and where he was before his blackout.
James Garner as Mr. Buddwing
Jean Simmons as The Blonde
Suzanne Pleshette as Fiddle Corwin
Katharine Ross as Janet
Angela Lansbury as Gloria
Jack Gilford as Mr. Schwartz
Billy Halop as the 2nd cab driver
The film was nominated for two Academy Awards; for Best Costume Design, Black and White (Helen Rose) and Best Art Direction, Black and White (George Davis, Paul Groesse, Henry Grace, Hugh Hunt).