Created by

James D. Parriott


Original language(s)

English




First episode date

4 October 1985




Network

NBC





Country of origin

United States




No. of seasons

1




Final episode date

21 February 1986







Genre

Serial dramaScience-fiction




Starring

Dean Paul MartinKevin Peter HallMark Thomas MillerCourteney CoxJennifer HolmesMax WrightMickey Jones




Cast

Courteney Cox, Dean Paul Martin, Kevin Peter Hall, Mark Thomas Miller, Max Wright
Misfits of science episode 1 1 10
Misfits of Science is an American superhero fantasy television series that aired on NBC from October 1985 to February 1986.
Contents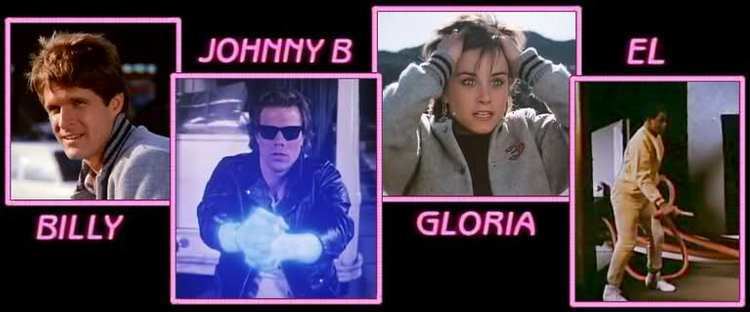 Plot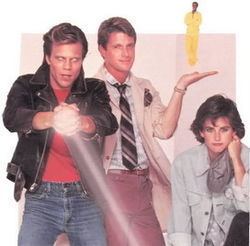 The show concerned super-powered humans and their madcap adventures. The team is formed by Dr. Billy Hayes, a research scientist at the Humanidyne Institute who specializes in "human anomalies". He works with shrinking Dr. Elvin "El" Lincoln, and together they recruit electrically powered Johnny Bukowski, a rock-and-roll musician, and Gloria Dinallo, a telekinetic teen.
Production
A double-length pilot and 15 additional episodes were created; however, one episode did not air before the show was cancelled due to low ratings (due to competition from CBS's Top 10 hit Dallas).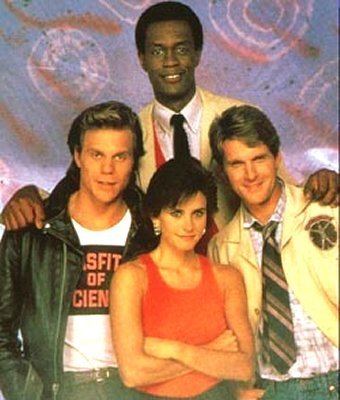 The name "Misfits of Science" and other conceptual ideas were the brainchild of then-president of NBC Entertainment, Brandon Tartikoff. He said of the show "We'll rely on the National Enquirer for story ideas. It's loosely inspired by the dynamics we saw in Ghostbusters... sort of a kick-back, Friday type of show."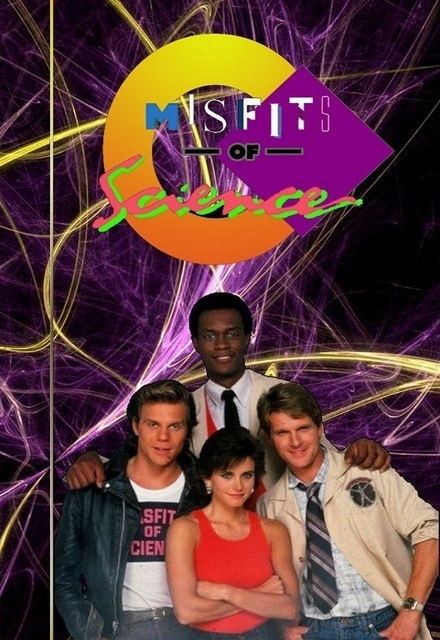 In France, the series was known as Superminds, in Germany, as Die Spezialisten unterwegs (The Specialists on the way), in Brazil, as "Curto-Circuito" ("Short Circuit"), in Mexico, Colombia, Peru and rest of Latín-América as Los Cientificos Rebeldes (The Rebel Scientists).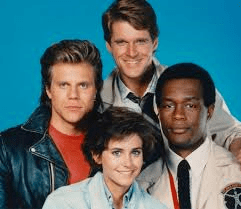 Episode 9 was the first paid writing job for Tim Kring, who later originated and produced the thematically similar Heroes in 2006.
Title sequence
The main title sequence and its theme song were unusual for TV shows of the era. Donald Todd, head writer and story editor, described them as follows:
The main titles are fun. It's still kind of... it's really forward-looking. Jim [Parriott] was forward-looking in many ways, and we fought a lot about that, but it starts off with Bobby Short doing the theme, and then there's the kicking over of the TV and into the more contemporary version of the theme. He was trying to say, "We're not doing that show, we're doing this show, and it's more hip." And I remember the people at Universal going, "Why don't you do it without the TV? We don't like the TV!" And I don't think they gave him the budget for it. I think we had to find it ourselves. It's a really cheap thing, it's just a guy playing piano and then a foot kicking over a TV, but it was really controversial, because back then nobody did anything interesting with the main titles. You just showed the characters sliding into frame. But I remember that was pretty cool. And Jim wrote it.
Cast and characters
DVD releases
On January 25, 2008, the series was released in Germany as a five-disc DVD box set (Region 2) with all episodes (including the final episode, which was originally unaired on NBC but broadcast in Germany) with both English and German soundtracks and German subtitles.
On September 19, 2012, the series was released on DVD in France as Superminds, the title it's known as in France.
References
Misfits of Science Wikipedia
(Text) CC BY-SA