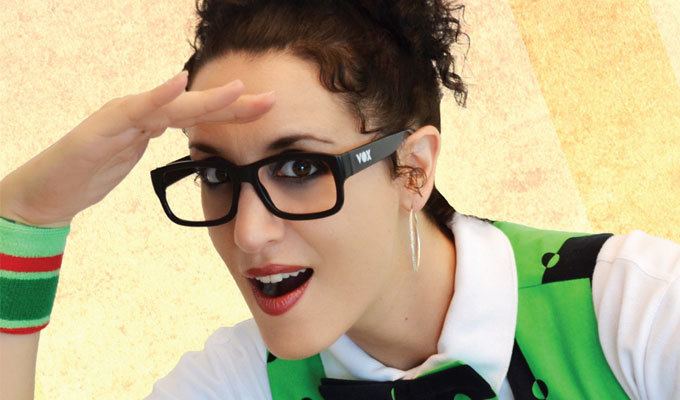 Liccione was born in Rochester, New York, but later moved to New York City as a teenager. At the age of 3, Liccione's parents enrolled her in dance class because she was very shy. At age 13, she held her first job as a dance teacher's assistant, and by age 14 she was in the Performance Plus Dance Company and also a Flower City Rockette. While in high school at the age of 16, Liccione was accepted into the 3-1-3 program where she began to attend dance classes at the college level as part of the dance program at SUNY Brockport taught by Garth Fagan, the Tony Award winning choreographer of The Lion King. At age 17, Liccione was awarded a scholarship to Marymount Manhattan College on East 71st Street in Manhattan where she went on to major in Dance.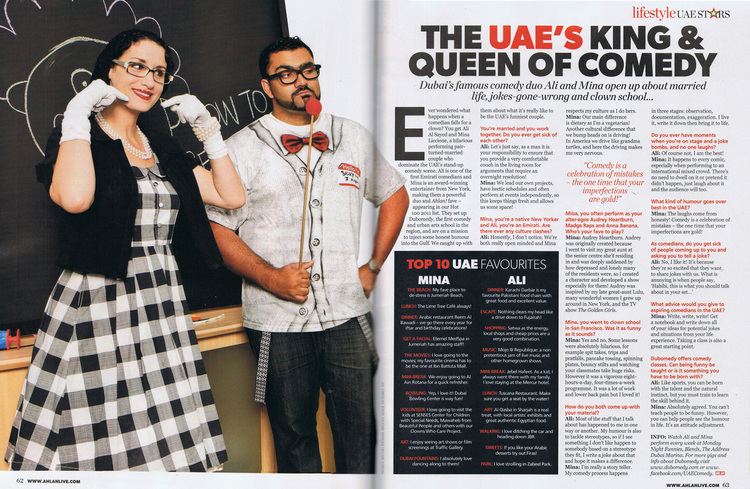 While attending college, Liccione started to take acting and comedy improv classes, speaking on stage for the first time. She was cast as the lead in a number of college productions including the role as The Evil Step Mother in the musical Cinderella Ragtime, the role of the Blue Queen in 'The Chess Game' and the role of the Wolf in Peter and the Wolf. No matter what production she was in, Liccione always played a comedic relief or "bad guy" role which always ended up being funny. For Liccione, comedy has always been a part of her life since she was a child. The roles she played linked her passions of performance and comedy together, creating the perfect combination for the all-around entertainer. Liccione decided to minor in Theater Arts and also had the chance to focus on choreography and dance composition.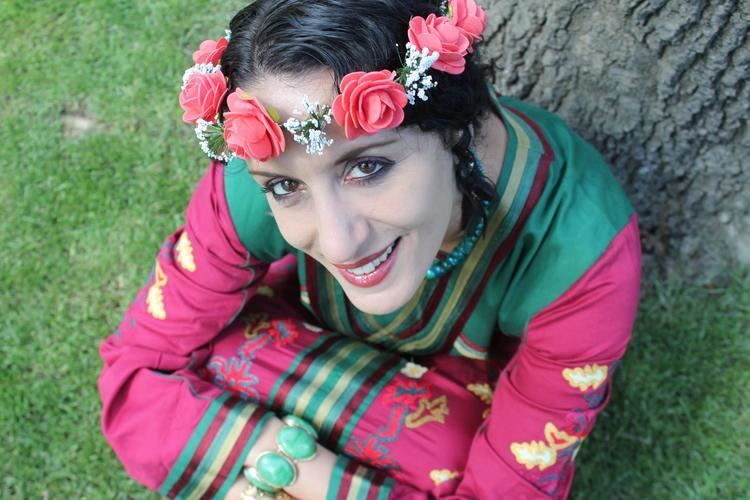 Liccione's first big break came at the age of 17 on the very first season of MTV's dance show The Grind where she went on to film 8 episodes. Liccione also went on to be a troupe member of the experimental performance art troupe J Mandle Productions, cast in 'Cabaret' Off Broadway, was a back-up dancer for Candy and Deee-lite, performed and modeled with the legendary House of Xtravaganza, was cast by world-famous Japanese mime Yas Hakashima to be in his first ensemble based production. Liccione was also cast as a featured dancer in the major motion picture Cradle Will Rock directed by Tim Robbins starring Susan Sarandon, Billy Murray, John Turturro, Vanessa Redgrave and many more.
In October 1998, Liccione was cast in the Off-Broadway show Stomp. She performed with the New York cast until January 1999 and then went on tour with them until 2001. Liccione was on the USA National Tour and later a member of the European International Touring Company. In 2001, Stomp opened up a show in San Francisco and asked Liccione if she would re-locate there to be a part of the show. She accepted.
Liccione's choice to stay in San Francisco opened up many new opportunities for her. At the time her idol was physical comedian Bill Irwin who started his career in San Francisco. In a way, Liccione followed in his footsteps. He went to clown school then joined a famous theatrical circus, which Liccione went on to do the same. With her love of comedy and performance, Liccione auditioned for the Clown Conservatory as part of the San Francisco School of Circus Arts, the only professional circus arts training school and the only one of its kind in the USA. Liccione was accepted and offered a partial scholarship to attend. Liccione started going to clown school by day and continued to Stomp by night. Clown Conservatory included acrobatics, juggling, circus skills, improv, ensemble based physical theater, clown therapy and much more. The program was vigorous and offered a good amount of performance opportunities.
Before graduating, Liccione was invited to audition for a new show by Make*A*Circus named "Zoomorphia" and was cast as one of the leads. Upon accepting the role Liccione also trained to be an aerialist on the static trapeze. Liccione performed a comedy aerial solo on their summer tour along with a one-woman band act. After the show closed, Liccione then was asked to audition for the New Pickle Circus, a renowned theatrical circus in California. Liccione was cast as the lead Ring Mistress in their production of 'Circumstance' directed by Cirque Du Soleil stars Gypsy Snider and Shana Caroll.
During this time, Stomp was leaving San Francisco and asked Liccione if she would relocate Boston with the show. Liccione declined and decided to stay and focus on Circus, as well as to fulfill another dream: getting her Master's Degree.
Liccione went on the get her master's degree in experimental performance at the New College of California. Liccione never defined herself as just a dancer, comedian, actor, singer or writer, but as an interdisciplinary artist and wanted to get a degree that reflected this. The program was one of only two experimental performance degrees offered in the USA.
During Graduate school, Liccione was asked to be a core member of Velocity Circus. Liccione accepted and went on to be cast in lead roles for a series of shows by Velocity Circus including 'Heliosphere Jr.' and '1906'.
During this time, Liccione also became the dance teacher at San Francisco, School of Circus Arts and was contracted to choreograph a number of theatrical circus shows around the Bay Area, as well as the legendary Annual Bracebridge Dinner. Liccione performed with Everyday Theater, Circo Romani, Intersection of the Arts, AIDS the made for TV Musical, Sucker Punch Series. Liccione wrote her first one-woman show entitled 'Della Pancha' which got rave reviews and was invited to headline as part of the WOW Festival and won the 'best solo show' award. Liccione was in the National Lampoon's film 'Pucked' and was hired by Cirque Du Soleil to lead training workshops for the cast of their highly acclaimed show 'Corteo' alongside the one and only Jeff Raz.
After completing her MA degree in Creative Inquiry with an emphasis on Experimental Performance, Liccione was offered a scholarship to continue on to earn her MFA Degree while building the very first bridge program between New College of California and the Clown Conservatory offering the first USA degree in Theatrical Clowning. Liccione accepted and acted a Professor of 'Theatrical Clowning' course. Liccione graduated with an MFA in Experimental Performance and Education completing a thesis on the healing elements of humor and how comedy can be used as a tool to heal and bring people closer. A visit to her great aunt at a senior center in New York was the inspiration for her final project. The residents were sad, lonely and depressed. At that moment Liccione decided she wanted to help them and bring them some joy. She wanted to create a character that the seniors could relate to and enjoy. Audrey Heartburn was then born. The Audrey Heartburn character was an older Italian-American female with an extreme fashion sense, big glasses, blonde hair and bold sense of humor that was contagious. With the creation of this character, Liccione then designed a 1-hour show comparative to a Talk Show which was made up of various segments. Some of the segments included: In the News, Travel, Baking, Getting fit, special guest interview, musical performance, Have you ever wondered and the big song and dance finale. With these elements, the 'Audrey Heartburn Show' was created. The show went on a tour of 20 senior centers, that of which Liccione stated "changed her life". The tour was all about using her art to bring joy, love and laughter to those in need.
Throughout her entire life and career, Liccione always performed comedy whether it be the comic relief in a play or musical, the comedic role in Stomp, a character role in a comedy sketch or film, or physical comedy in the circus. Comedy had always been a part of her life. Liccione had always performed comedy just not Stand Up comedy, yet.
Liccione states that her first stand-up comedy experience happened by accident. While residing in San Francisco, Liccione was asked to host a number of charity events and performances because she was a funny and entertaining MC with comedy acting and physical comedy experience. During one event, things were running late and the audience was getting restless so the producer pushed Liccione out and said 'just do something funny!". Liccione walked out on the stage and did her first stand up comedy set. She told a funny story, reenacted a horrible modern dance performance she had seen at the same venue a week beforehand, and then started doing 'crowd work', which is when a stand up comic picks on a few people in the audience and improvises a series of jokes based upon where they are from and what they do for a living etc. Liccione received rave reviews after the show and one the performers, who was a well known stand up comic in San Francisco told her she needed to continue doing stand up comedy. Liccione then went on to do some local shows around San Francisco and continued to add Stand Up Comedy sets to her big MC gigs, and it just kept growing. Liccione's use of comedy and performance since she was a child paved the way towards a career as a stand-up comedian and gave her the confidence and skills needed to be successful at it.
To date, Liccione has performed and taught comedy on a professional level across the globe including: United States, Canada, Kuwait, Qatar, Scotland, Jordan, Greece, Italy and Mexico. She has performed stand up with great comedians including Gabriel Iglesias, Dean Obeidallah, Tommy Davidson, Michael Winslow (of Police Academy), Aron Kader, Dean Edwards, Ron Josol and many others.
In the Summer of 2007, a friend of Liccione's recommended her to a producer who was looking to book a female comedian and tap dancer who could do 'family material' for an Arts Festival. After sending in her videos and materials, she was booked. Her 8-day stay turned into a month-long stay because she kept getting booked for more events, to teach for children's art camps, as well as to train some local teachers. The local arts center then asked Liccione if she would like to return to start a comedy and tap program and she accepted. Everyone Liccione met in Dubai said that it lacked art and needed comedy - there was no local comedy scene and very few artists. Liccione relocated to Dubai to help build a local arts community.
Liccione started teaching a few classes which quickly became a big success. She then met, Ali Al Sayed, whom shared her passion for building and local comedy community and joined forces. The success of classes led to the creation of Dubomedy Arts School, the first comedy and urban arts school in the MENA region. Dubomedy created a platform for local artists to perform which in previous years was almost non-existent. Dubomedy's mission is to use comedy as a tool to bring people of different cultures, races, religions and finances together, in a supportive and nurturing environment, while offering them a platform to perform, forge new friendships and become part of a sustainable community. They train, they produce- from corporate to community - events, major festivals, video and film production. All things comedy!
The efforts made by Liccione, her partner Ali Al Sayed and Dubomedy have led to the creation of a strong comedy community. They continue to produce numerous local and international shows as well as train hundreds and hundreds of budding performers each year. Their graduates have gone on to continue extending the community by starting their own comedy nights and growing into a proper local comedy circuit.
Mina wanted to continue her charitable outreach work and alongside Ali Al sayed launched Clowns Who Care project. The Clowns Who Care Project is a volunteer initiative whose sole purpose is to bring joy, love, light, awareness and support to centers for children and adults with special needs, senior centers, charity organizations and hospitals. The team of trained volunteer artists perform, play games, sing songs, tell jokes, dance, lead workshops and interact with patients/residents from their heart. Laughter therapy is proven to decrease stress levels, help build social skills, increase blood circulation and bring people closer! They also provide professional entertainment, technical and marketing support for charity and fundraising events as well as produce special events to support humanitarian projects and charity organizations.
Awarded Dance scholarship to Marymount Manhattan College, interdisciplinary arts scholarship to Clown Conservatory, arts education scholarship to New College of California.
Awarded "Best Solo Show" at WOW Festival, San Francisco, California
Received an award at the Dubai International Dance Festival for her contributions to the arts community
Chosen as 1 of 6 women who "Shape the World" UAE Heroes- 2011- Shape Magazine
Chosen for Ahlan! Magazine's HOT 100 List of 2011 with Ali Al Sayed as the 'Comedy Couple'
Dubomedy's Comedy Courses were rated 'Best classes to take in Dubai' by Time Out Dubai Magazine
Dubomedy co-created an award-winning comedy activation with Cadbury
Nominated for Emirates Woman of the year Award 2012
Awarded 1st runner-up "most inspiring woman in the GCC" by Philly Arabia - 2013
Currently, Liccione resides in Dubai, UAE serving as a professional comedian, professor at the American University of Sharjah, co-director of Dubomedy and wife. Her and Ali Al Sayed have become both partners in business and in life, the ultimate comedy couple. They recently returned from a 3-month international comedy tour where they performed in New York, Toronto, Kuwait and Greece, as well as part of the Edinburgh fringe festival in Scotland. Liccione is very passionate about using her art to help others, wants to be a humanitarian when she grows up and will continue to use comedy as a tool to bring people together. She is currently headed to Jordan to work with Syrian refugees as well as bout to go on tour with her project Funny Girls go PINK in support of Breast cancer Awareness month.