Miliband of Brothers is a 2010 satirical docu-drama following the lives and careers of British politicians David Miliband and younger brother Ed, who at the time were both contesting the 2010 Labour leadership contest. Written by David Quantick, the programme was first shown on More4. It was produced by the same production team as the similar 2009 documentary When Boris Met Dave.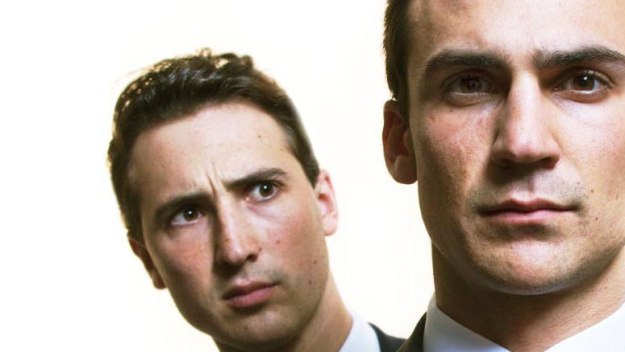 The documentary charted the Miliband brothers' paths into politics interspersed with interviews from Tony Benn, Neil Kinnock and Oona King amongst friends and teachers, looking into how they both ended up with jobs in the cabinets of Tony Blair and Gordon Brown. To add to the familial similarity, David Miliband was played by Henry Lloyd-Hughes and Ed by his brother Ben Lloyd-Hughes. The title, a pun on the phrase "Band of Brothers" was inspired by a comment by Caitlin Moran's "Celebrity Watch" column.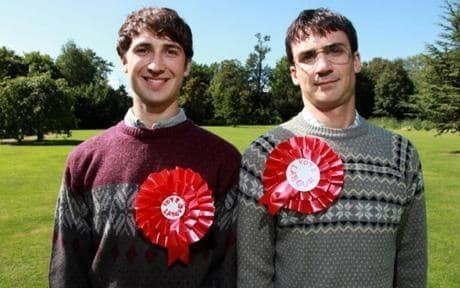 Sam Wollaston, reviewing the production in The Guardian wrote: "There are a few funny moments (I quite liked the Top Trumps – Leon Trotsky, revolutionary status: 82 points). Mostly it's just very hammy and very silly, as the Tory one was."
Samantha Morton as the Narrator (voice)
Henry Lloyd-Hughes as David Miliband
Ben Lloyd-Hughes as Ed Miliband
Katherine Kanter as Marion Miliband
Michael Bertenshaw as Ralph Miliband
Harrison Edwards as Young David Miliband
Jem Savin as Young Ed Miliband
Lucy Manning as Herself
Tom Butcher as Political Aide
Mark Perry as Ralph's Friend
Gareth Aled as Activist
Lara Goodison as Sloane Student
Tony Benn as Himself – Family friend
Julian Birkett as David's English teacher
Bill Bush as Family friend / Former Head of Research Downing Street
Jeremy Corbyn as Family friend (as Jeremy Corbyn MP)
Marko Attila Hoare as Ed's childhood friend
Oona King as Haverstock pupil 1979–86 / Former Labour MP
Neil Kinnock as Himself – Labour leader 1983–92 (as Lord Kinnock)
Lance Price as Former Deputy Dir of Communications, Downing Street
Andrew Rawnsley as Himself – Political commentator
Marc Stears as Himself – Ed's university friend
David Upshal as Himself – David's university friend
Hilary Wainwright as Family friend