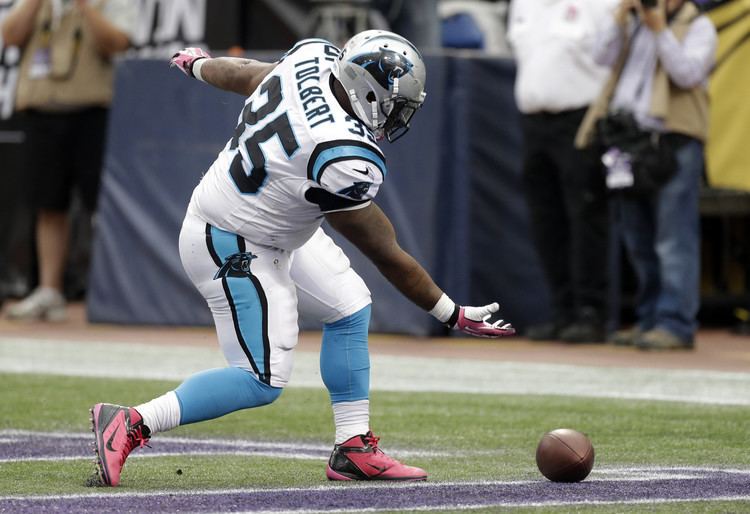 Tolbert had a four-year career at Coastal Carolina University and was named a second-team FCS All-American after leading the Chants in rushing with 748 yards on 111 carries and nine touchdowns. In four years, he had 303 touches without any fumbles. He followed in the footsteps of Quinton Teal, who was undrafted in 2007, but went to San Diego Chargers training camp as an undrafted free agent and made the roster becoming the first CCU player to play in an NFL game. At Coastal Carolina, Tolbert also was teammates with quarterback Tyler Thigpen and wide receiver Jerome Simpson, who would both also go on to play in the NFL.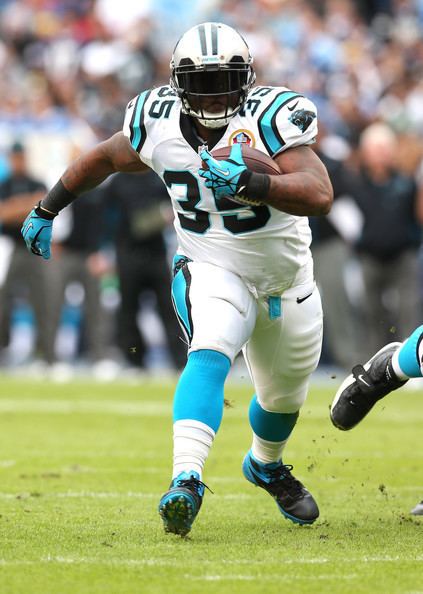 Tolbert was signed as an undrafted free agent by the San Diego Chargers on April 28, 2008. Tolbert played in 13 games in the 2008 season (starting 7 at fullback) and rushed for only 37 yards on 13 carries. In the 2009 season, Tolbert rushed for 148 yards with one touchdown, as well as catching 17 passes for 192 yards and three receiving touchdowns. In the 2010 season, Tolbert emerged as a co-starter along with Ryan Mathews, and broke out with 182 carries for 735 yards and 11 touchdowns.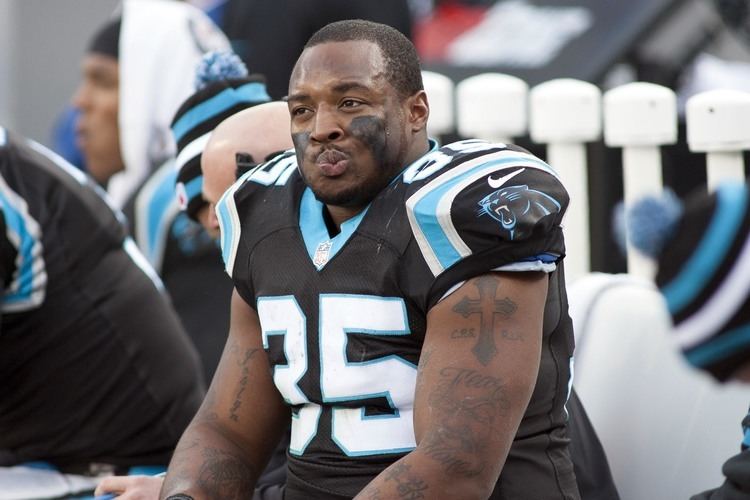 On March 19, 2012, Tolbert signed a four-year, $10 million ($4.2 million guaranteed) contract with the Carolina Panthers where he got the nickname the Toldozer. Utilized as a fullback, Tolbert earned his first Pro Bowl appearance in 2013. He was also named to the 2013 All-Pro Team, another first of his career.
Tolbert finished the 2015 regular season with 62 carries for 256 yards and one rushing touchdown. He also finished with 18 receptions for 154 yards and 3 touchdowns. For his efforts, he was named to the 2015 Pro Bowl as well as the AP All-Pro First Team. The Panthers finished the season with a 15-1 record, which set a new franchise record for wins. On February 7, 2016, Tolbert was part of the Panthers team that played in Super Bowl 50. In the game, the Panthers fell to the Denver Broncos by a score of 24–10. In the loss, Tolbert had five carries for 18 yards and one fumble.
On March 9, 2016, Tolbert signed a two-year deal with the Carolina Panthers worth $3.3 million with $700,000 guaranteed.
On February 21, 2017, Tolbert was released by the Panthers.
On March 8, 2017, Tolbert signed with the Buffalo Bills.
On September 10, in the season opening 21–12 victory over the New York Jets, Tolbert had a one-yard rushing touchdown in the fourth quarter for his first score with the Buffalo Bills.
In the third season of the FXX comedy series The League, the character Andre goes on a rant about Mike Tolbert and what he calls "Touchdown Vultures," or players who enter the game in goal line situations and score touchdowns, "stealing" fantasy points from the player whom they replaced. This has led to Tolbert's nickname "The Vulture".