Occupation

Actress




Height

1.72 m




Role

Actress





Name

Michaela Conlin




Years active

2001–present




Nationality

American







Born

June 9, 1978 (age 45) (

1978-06-09

) Allentown, Pennsylvania, United States


Parents

Fran Conlin, Denise Conlin




Education

Parkland High School, New York University, Tisch School of the Arts


Movies and TV shows

Bones, Enchanted, The Lincoln Lawyer, Love the Hard Way, Open Window




Similar

T J Thyne, Emily Deschanel, Tamara Taylor




Profiles




Twitter
Michaela conlin shows of her dancing skills the queen latifah show
Michaela Conlin (born June 9, 1978) is an American actress, best known for her role as Angela Montenegro on the Fox crime procedural comedy-drama Bones.
Contents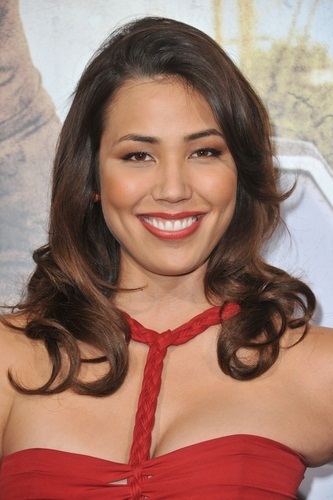 3 things you never knew about michaela conlin the queen latifah show
Early life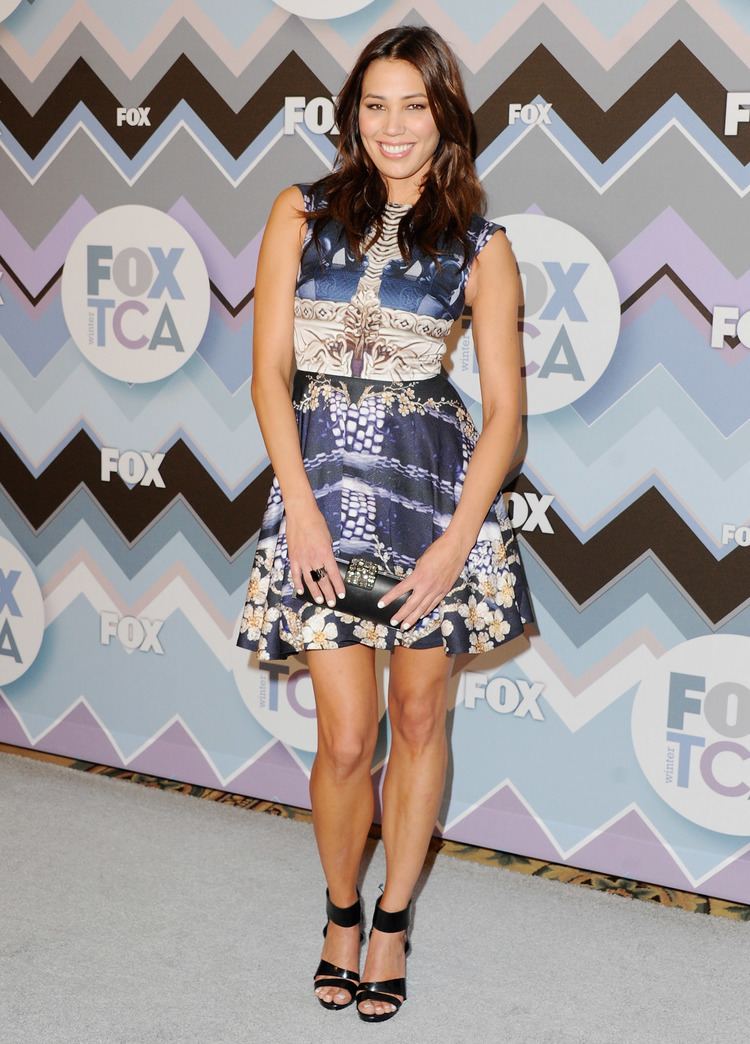 Conlin was born in Allentown, Pennsylvania, to a Chinese mother, an accountant, and a father of Irish descent, a contractor.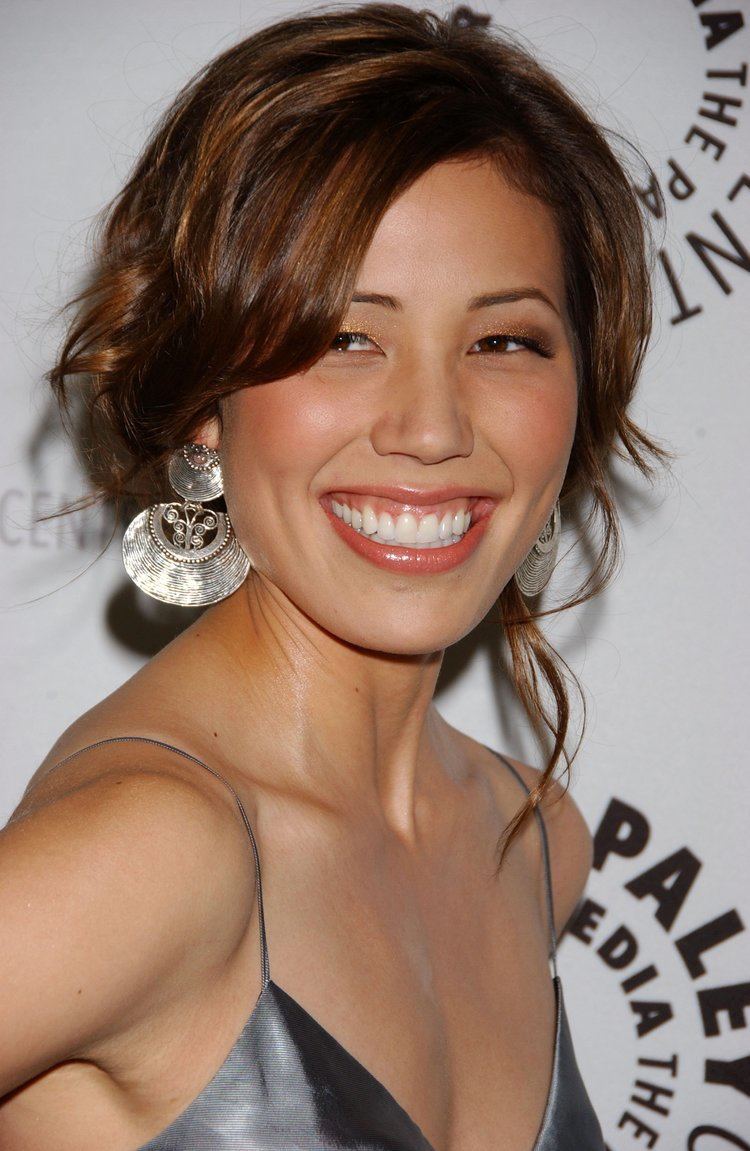 She performed in her first play at the age of seven, and continued to appear on stage in numerous Pennsylvania community and regional productions. She attended Parkland High School, where she starred in productions of Bye Bye Birdie and The Crucible. After graduating from high school in 1996, she moved to New York City to study acting and was accepted into New York University's Tisch School of the Arts. While working toward her Bachelor of Fine Arts in Theater, she appeared in several productions at the Atlantic Theater Company, the Playwrights Horizons Theater School, and Stonestreet Studios Conservatory, and she traveled to Amsterdam to study with the Experimental Theatre Wing's International Training Program.
Television work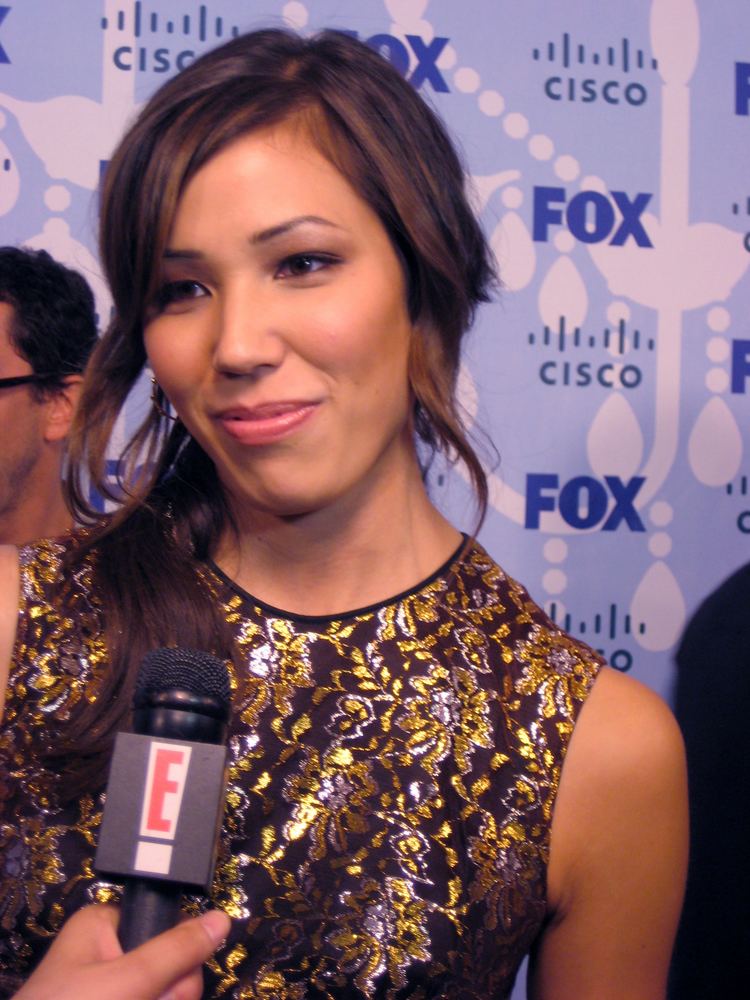 Following her graduation from NYU, Conlin was chosen to be a part of the cable documentary series The It Factor, which focused on the lives of young actors in New York City. Soon after, she relocated to Los Angeles, California, where she landed her first starring role in the ABC drama series MDs, playing an idealistic young intern taken under the wing of the hospital's two renegade doctors, played by William Fichtner and John Hannah. She followed that with a leading role in the ABC drama series The D.A., playing an outspoken political consultant to Steven Weber's district attorney.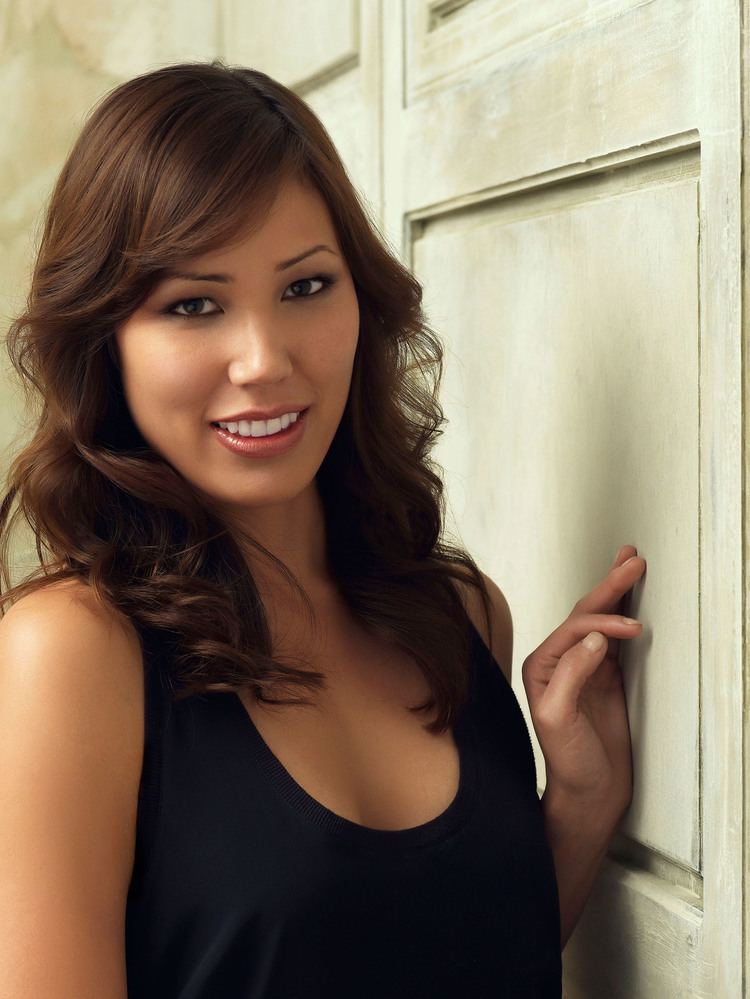 Conlin plays Angela Montenegro on the popular Fox drama Bones, which stars Emily Deschanel and David Boreanaz. In the series, Angela is married to Dr. Jack Hodgins (T. J. Thyne), while her father is ZZ Top's Billy Gibbons, who plays a fictionalized version of himself. Angela's full name is Angela "Pookie Noodlin" Pearly Gates Montenegro, with Pearly Gates also being the name of Gibbons' Les Paul guitar. In 2008, Conlin was nominated for an Asian Excellence Award in the category of Supporting Television actress for her role on Bones.
Films
In addition to her television work, Conlin portrayed Detective Heidi Sobel in the 2011 drama film The Lincoln Lawyer. She also appeared in Open Window, opposite Robin Tunney, and Love the Hard Way, which starred Adrien Brody.
Filmography
Actress
-
Drop-Off (TV Series) (pre-production)
as
Liz
- Episode #1.1 - Liz
-
Junction (completed)
as
Lisa
2022
The Hug Machine (TV Series)
as
Tara
- Episode #1.1 (2022) - Tara
2022
Dollface (TV Series)
as
Delphine
- Princess Charming (2022) - Delphine
- Space Cadet (2022) - Delphine
2021
For All Mankind (TV Series)
as
Helena Webster
- The Grey (2021) - Helena Webster
- Triage (2021) - Helena Webster
- And Here's to You (2021) - Helena Webster
- Don't Be Cruel (2021) - Helena Webster
- Best-Laid Plans (2021) - Helena Webster
- The Weight (2021) - Helena Webster
- Pathfinder (2021) - Helena Webster
- Every Little Thing (2021) - Helena Webster
2018
Yellowstone (TV Series)
as
Sarah Nguyen
- Blood the Boy (2019) - Sarah Nguyen
- Touching Your Enemy (2019) - Sarah Nguyen (voice)
- The Unravelling: Part 2 (2018) - Sarah Nguyen
- The Unravelling: Part 1 (2018) - Sarah Nguyen
- A Monster Is Among Us (2018) - Sarah Nguyen
- The Remembering (2018) - Sarah Nguyen
2018
Here and Now (TV Series)
as
Sharon Chen
- It's Here (2018) - Sharon Chen
- Dream Logic (2018) - Sharon Chen
- Yes (2018) - Sharon Chen
2005
Bones (TV Series)
as
Angela Montenegro
- The Final Chapter: The End in the End (2017) - Angela Montenegro
- The Day in the Life (2017) - Angela Montenegro
- The Radioactive Panthers in the Party (2017) - Angela Montenegro
- The Steal in the Wheels (2017) - Angela Montenegro
- The Grief and the Girl (2017) - Angela Montenegro
- The Scare in the Score (2017) - Angela Montenegro
- The Flaw in the Saw (2017) - Angela Montenegro
- The Tutor in the Tussle (2017) - Angela Montenegro
- The Price for the Past (2017) - Angela Montenegro
- The New Tricks in the Old Dogs (2017) - Angela Montenegro
- The Brain in the Bot (2017) - Angela Montenegro
- The Hope in the Horror (2017) - Angela Montenegro
- The Nightmare in the Nightmare (2016) - Angela Montenegro
- The Jewel in the Crown (2016) - Angela Montenegro
- The Stiff in the Cliff (2016) - Angela Montenegro
- The Head in the Abutment (2016) - Angela Montenegro
- The Movie in the Making (2016) - Angela Montenegro
- The Secret in the Service (2016) - Angela Montenegro
- The Strike in the Chord (2016) - Angela Montenegro
- The Fight in the Fixer (2016) - Angela Montenegro
- The Last Shot at a Second Chance (2016) - Angela Montenegro
- The Monster in the Closet (2016) - Angela Montenegro
- The Murder of the Meninist (2016) - Angela Montenegro
- The Death in the Defense (2016) - Angela Montenegro
- The Doom in the Boom (2015) - Angela Montenegro
- The Cowboy in the Contest (2015) - Angela Montenegro
- High Treason in the Holiday Season (2015) - Angela Montenegro
- The Promise in the Palace (2015) - Angela Montenegro
- The Senator in the Street Sweeper (2015) - Angela Montenegro
- The Resurrection in the Remains (2015) - Angela Montenegro
- The Carpals in the Coy-Wolves (2015) - Angela Montenegro
- The Donor in the Drink (2015) - Angela Montenegro
- The Brother in the Basement (2015) - Angela Montenegro
- The Loyalty in the Lie (2015) - Angela Montenegro
- The Next in the Last (2015) - Angela Montenegro
- The Life in the Light (2015) - Angela Montenegro
- The Woman in the Whirlpool (2015) - Angela Montenegro
- The Murder in the Middle East (2015) - Angela Montenegro
- The Verdict in the Victims (2015) - Angela Montenegro
- The Lost in the Found (2015) - Angela Montenegro
- The Big Beef at the Royal Diner (2015) - Angela Montenegro
- The Eye in the Sky (2015) - Angela Montenegro
- The Putter in the Rough (2015) - Angela Montenegro
- The Baker in the Bits (2015) - Angela Montenegro
- The Teacher in the Books (2015) - Angela Montenegro
- The Psychic in the Soup (2015) - Angela Montenegro
- The 200th in the 10th (2014) - Angela Montenegro
- The Mutilation of the Master Manipulator (2014) - Angela Montenegro
- The Puzzler in the Pit (2014) - Angela Montenegro
- The Money Maker on the Merry-Go-Round (2014) - Angela Montenegro
- The Lost Love in the Foreign Land (2014) - Angela Montenegro
- The Corpse at the Convention (2014) - Angela Montenegro
- The Geek in the Guck (2014) - Angela Montenegro
- The Purging of the Pundit (2014) - Angela Montenegro
- The Lance to the Heart (2014) - Angela Montenegro
- The Conspiracy in the Corpse (2014) - Angela Montenegro
- The Recluse in the Recliner (2014) - Angela Montenegro
- The Drama in the Queen (2014) - Angela Montenegro
- The Nail in the Coffin (2014) - Angela Montenegro
- The Cold in the Case (2014) - Angela Montenegro
- The High in the Low (2014) - Angela Montenegro
- The Turn in the Urn (2014) - Angela Montenegro
- The Carrot in the Kudzu (2014) - Angela Montenegro
- The Repo Man in the Septic Tank (2014) - Angela Montenegro
- The Source in the Sludge (2014) - Angela Montenegro
- The Heiress in the Hill (2014) - Angela Montenegro
- The Master in the Slop (2014) - Angela Montenegro
- Big in the Philippines (2014) - Angela Montenegro
- The Ghost in the Killer (2014) - Angela Montenegro
- The Spark in the Park (2013) - Angela Montenegro
- The Mystery in the Meat (2013) - Angela Montenegro
- The Fury in the Jury (2013) - Angela Montenegro
- The Dude in the Dam (2013) - Angela Montenegro
- The Nazi on the Honeymoon (2013) - Angela Montenegro
- The Woman in White (2013) - Angela Montenegro
- The Lady on the List (2013) - Angela Montenegro
- The Sense in the Sacrifice (2013) - Angela Montenegro
- El Carnicero en el Coche (2013) - Angela Montenegro
- The Cheat in the Retreat (2013) - Angela Montenegro
- The Secrets in the Proposal (2013) - Angela Montenegro
- The Secret in the Siege (2013) - Angela Montenegro
- The Pathos in the Pathogens (2013) - Angela Montenegro
- The Party in the Pants (2013) - Angela Montenegro
- The Maiden in the Mushrooms (2013) - Angela Montenegro
- The Blood from the Stones (2013) - Angela Montenegro
- The Doom in the Gloom (2013) - Angela Montenegro
- The Survivor in the Soap (2013) - Angela Montenegro
- The Fact in the Fiction (2013) - Angela Montenegro
- The Friend in Need (2013) - Angela Montenegro
- The Shot in the Dark (2013) - Angela Montenegro
- The Doll in the Derby (2013) - Angela Montenegro
- The Twist in the Plot (2013) - Angela Montenegro
- The Corpse on the Canopy (2013) - Angela Montenegro
- The Archaeologist in the Cocoon (2013) - Angela Montenegro
- The Diamond in the Rough (2013) - Angela Montenegro
- The Ghost in the Machine (2012) - Angela Montenegro
- The But in the Joke (2012) - Angela Montenegro
- The Bod in the Pod (2012) - Angela Montenegro
- The Patriot in Purgatory (2012) - Angela Montenegro
- The Method in the Madness (2012) - Angela Montenegro
- The Tiger in the Tale (2012) - Angela Montenegro
- The Gunk in the Garage (2012) - Angela Montenegro
- The Partners in the Divorce (2012) - Angela Montenegro
- The Future in the Past (2012) - Angela Montenegro
- The Past in the Present (2012) - Angela Montenegro
- The Suit on the Set (2012) - Angela Montenegro
- The Family in the Feud (2012) - Angela Montenegro
- The Warrior in the Wuss (2012) - Angela Montenegro
- The Don't in the Do (2012) - Angela Montenegro
- The Bump in the Road (2012) - Angela Montenegro
- The Prisoner in the Pipe (2012) - Angela Montenegro
- The Crack in the Code (2012) - Angela Montenegro
- The Twist in the Twister (2011) - Angela Montenegro
- The Male in the Mail (2011) - Angela Montenegro
- The Prince in the Plastic (2011) - Angela Montenegro
- The Hot Dog in the Competition (2011) - Angela Montenegro
- The Memories in the Shallow Grave (2011) - Angela Montenegro
- The Change in the Game (2011) - Angela Montenegro
- The Hole in the Heart (2011) - Angela Montenegro
- The Signs in the Silence (2011) - Angela Montenegro
- The Pinocchio in the Planter (2011) - Angela Montenegro
- The Finder (2011) - Angela Montenegro
- The Truth in the Myth (2011) - Angela Montenegro
- The Feet on the Beach (2011) - Angela Montenegro
- The Blackout in the Blizzard (2011) - Angela Montenegro
- The Killer in the Crosshairs (2011) - Angela Montenegro
- The Bikini in the Soup (2011) - Angela Montenegro
- The Daredevil in the Mold (2011) - Angela Montenegro
- The Sin in the Sisterhood (2011) - Angela Montenegro
- The Bullet in the Brain (2011) - Angela Montenegro
- The Body in the Bag (2011) - Angela Montenegro
- The Doctor in the Photo (2010) - Angela Montenegro
- The Twisted Bones in the Melted Truck (2010) - Angela Montenegro
- The Babe in the Bar (2010) - Angela Montenegro
- The Shallow in the Deep (2010) - Angela Montenegro
- The Bones That Weren't (2010) - Angela Montenegro
- The Body and the Bounty (2010) - Angela Montenegro
- The Maggots in the Meathead (2010) - Angela Montenegro
- The Couple in the Cave (2010) - Angela Montenegro
- The Mastodon in the Room (2010) - Angela Montenegro
- The Beginning in the End (2010) - Angela Montenegro
- The Boy with the Answer (2010) - Angela Montenegro
- The Witch in the Wardrobe (2010) - Angela Montenegro
- The Rocker in the Rinse Cycle (2010) - Angela Montenegro
- The Predator in the Pool (2010) - Angela Montenegro
- The Death of the Queen Bee (2010) - Angela Montenegro
- The Parts in the Sum of the Whole (2010) - Angela Montenegro
- The Bones on the Blue Line (2010) - Angela Montenegro
- The Devil in the Details (2010) - Angela Montenegro
- The Dentist in the Ditch (2010) - Angela Montenegro
- The Proof in the Pudding (2010) - Angela Montenegro
- The X in the File (2010) - Angela Montenegro
- The Goop on the Girl (2009) - Angela Montenegro
- The Gamer in the Grease (2009) - Angela Montenegro
- The Foot in the Foreclosure (2009) - Angela Montenegro
- The Dwarf in the Dirt (2009) - Angela Montenegro
- The Tough Man in the Tender Chicken (2009) - Angela Montenegro
- A Night at the Bones Museum (2009) - Angela Montenegro
- The Beautiful Day in the Neighborhood (2009) - Angela Montenegro
- The Plain in the Prodigy (2009) - Angela Montenegro
- The Bond in the Boot (2009) - Angela Montenegro
- Harbingers in a Fountain (2009) - Angela Montenegro
- The End in the Beginning (2009) - Angela Montenegro
- The Critic in the Cabernet (2009) - Angela Montenegro
- The Beaver in the Otter (2009) - Angela Montenegro
- The Girl in the Mask (2009) - Angela Montenegro
- The Double Death of the Dearly Departed (2009) - Angela Montenegro
- Mayhem on a Cross (2009) - Angela Montenegro
- The Cinderella in the Cardboard (2009) - Angela Montenegro
- The Science in the Physicist (2009) - Angela Montenegro
- The Doctor in the Den (2009) - Angela Montenegro
- The Salt in the Wounds (2009) - Angela Montenegro
- The Bones That Foam (2009) - Angela Montenegro
- The Princess and the Pear (2009) - Angela Montenegro
- The Hero in the Hold (2009) - Angela Montenegro
- Fire in the Ice (2009) - Angela Montenegro
- Double Trouble in the Panhandle (2009) - Angela Montenegro
- The Bone That Blew (2008) - Angela Montenegro
- The Passenger in the Oven (2008) - Angela Montenegro
- The Con Man in the Meth Lab (2008) - Angela Montenegro
- The Skull in the Sculpture (2008) - Angela Montenegro
- The He in the She (2008) - Angela Montenegro
- The Crank in the Shaft (2008) - Angela Montenegro
- The Perfect Pieces in the Purple Pond (2008) - Angela Montenegro
- The Finger in the Nest (2008) - Angela Montenegro
- The Man in the Outhouse (2008) - Angela Montenegro
- The Yanks in the U.K.: Parts 1 and 2 (2008) - Angela Montenegro
- The Pain in the Heart (2008) - Angela Montenegro
- The Wannabe in the Weeds (2008) - Angela Montenegro
- The Verdict in the Story (2008) - Angela Montenegro
- The Baby in the Bough (2008) - Angela Montenegro
- Player Under Pressure (2008) - Angela Montenegro
- The Man in the Mud (2008) - Angela Montenegro
- The Santa in the Slush (2007) - Angela Montenegro
- The Knight on the Grid (2007) - Angela Montenegro
- Boy in the Time Capsule (2007) - Angela Montenegro
- Intern in the Incinerator (2007) - Angela Montenegro
- Mummy in the Maze (2007) - Angela Montenegro
- The Secret in the Soil (2007) - Angela Montenegro
- Death in the Saddle (2007) - Angela Montenegro
- Soccer Mom in the Mini-Van (2007) - Angela Montenegro
- The Widow's Son in the Windshield (2007) - Angela Montenegro
- Stargazer in a Puddle (2007) - Angela Montenegro
- The Glowing Bones in 'The Old Stone House' (2007) - Angela Montenegro
- Spaceman in a Crater (2007) - Angela Montenegro
- The Killer in the Concrete (2007) - Angela Montenegro
- The Priest in the Churchyard (2007) - Angela Montenegro
- The Boneless Bride in the River (2007) - Angela Montenegro
- The Bodies in the Book (2007) - Angela Montenegro
- The Man in the Mansion (2007) - Angela Montenegro
- The Girl in the Gator (2007) - Angela Montenegro
- The Man in the Cell (2007) - Angela Montenegro
- Judas on a Pole (2006) - Angela Montenegro
- The Headless Witch in the Woods (2006) - Angela Montenegro
- Aliens in a Spaceship (2006) - Angela Montenegro
- The Woman in the Sand (2006) - Angela Montenegro
- The Girl with the Curl (2006) - Angela Montenegro
- The Girl in Suite 2103 (2006) - Angela Montenegro
- The Truth in the Lye (2006) - Angela Montenegro
- The Blonde in the Game (2006) - Angela Montenegro
- The Boy in the Shroud (2006) - Angela Montenegro
- Mother and Child in the Bay (2006) - Angela Montenegro
- The Titan on the Track (2006) - Angela Montenegro
- The Woman in Limbo (2006) - Angela Montenegro
- The Soldier on the Grave (2006) - Angela Montenegro
- The Graft in the Girl (2006) - Angela Montenegro
- The Man in the Morgue (2006) - Angela Montenegro
- The Man with the Bone (2006) - Angela Montenegro
- The Skull in the Desert (2006) - Angela Montenegro
- The Woman in the Tunnel (2006) - Angela Montenegro
- Two Bodies in the Lab (2006) - Angela Montenegro
- The Man on the Fairway (2006) - Angela Montenegro
- The Woman in the Garden (2006) - Angela Montenegro
- The Superhero in the Alley (2006) - Angela Montenegro
- The Woman in the Car (2006) - Angela Montenegro
- The Woman at the Airport (2006) - Angela Montenegro
- The Man in the Fallout Shelter (2005) - Angela Montenegro
- The Girl in the Fridge (2005) - Angela Montenegro
- The Man on Death Row (2005) - Angela Montenegro
- The Man in the Wall (2005) - Angela Montenegro
- A Boy in a Bush (2005) - Angela Montenegro
- The Man in the Bear (2005) - Angela Montenegro
- A Boy in a Tree (2005) - Angela Montenegro
- The Man in the SUV (2005) - Angela Montenegro
- Pilot (2005) - Angela Montenegro
2016
The Disappointments Room
as
Jules
2016
Casual (TV Series)
as
Claire
- Death and Taxes (2016) - Claire
2015
Baby, Baby, Baby
as
Courtney Lee
2011
The Lincoln Lawyer
as
Detective Sobel
2004
The D.A. (TV Series)
as
Jinette McMahon
2003
JAG (TV Series)
as
Lt. Mary Nash
- Posse Comitatus (2003) - Lt. Mary Nash
2002
MDs (TV Series)
as
Dr. Maggie Yang
- Family Secrets (2002) - Dr. Maggie Yang
- Connective Tissue (2002) - Dr. Maggie Yang
- Reversal of Fortune (2002) - Dr. Maggie Yang
- Wing and a Prayer (2002) - Dr. Maggie Yang
- R.I.P. (2002) - Dr. Maggie Yang
- Cruel and Unusual (2002) - Dr. Maggie Yang
- Heartland (2002) - Dr. Maggie Yang
- Open Heart (2002) - Dr. Maggie Yang
- A La Casa (2002) - Dr. Maggie Yang
- Time of Death (2002) - Dr. Maggie Yang
2002
The Division (TV Series)
as
House Director
- Illusions (2002) - House Director
2002
Pipe Dream
as
TV Reporter
2001
Love the Hard Way
as
Cara, Jack's Lover
2001
Law & Order (TV Series)
as
Rocky
- Swept Away - A Very Special Episode (2001) - Rocky
Producer
2012
Sparrows Dance (executive producer)
Soundtrack
2011
Bones (TV Series) (performer - 2 episodes)
- The Lance to the Heart (2014) - (performer: "Coconut")
- The Hole in the Heart (2011) - (performer: "Coconut")
Self
2017
Back to the Lab: A Bones Retrospective (TV Movie)
as
Self
2016
Hollywood Today Live (TV Series)
as
Self
- Chris Harrison/Chloe Bennet/Stars of "Bones" (2017) - Self
- Episode dated 5 May 2016 (2016) - Self
2016
Bones 200 Candeline (TV Short)
as
Self
2015
Drinking with the Stars (TV Series)
as
Self - guest
- Michaela Conlin (2015) - Self - guest
2015
The Queen Latifah Show (TV Series)
as
Self - Guest
- Episode #3.11 (2015) - Self - Guest
2014
The Late Late Show with Craig Ferguson (TV Series)
as
Self - Guest
- Steven Wright/Michaela Conlin (2014) - Self - Guest
- Actor Mark Wahlberg; actress Michaela Conlin. (2014) - Self - Guest
2014
Good Day L.A. (TV Series)
as
Self - Guest
- Episode dated 7 March 2014 (2014) - Self - Guest
2011
Bones: The Visual Effects of Bones (Video short)
as
Self / Angela Montenegro
2010
The Bonnie Hunt Show (TV Series)
as
Self - Guest
- Episode dated 29 April 2010 (2010) - Self - Guest
2008
Bones: Access All Areas (TV Movie documentary)
as
Self
2007
The 21st Annual Genesis Awards (TV Special)
as
Self
2007
The Memories in the Season (Video documentary short)
as
Self
2007
Visceral Effects: The Digital Illusions of Bones (Video documentary short)
as
Self
2006
Infanity (TV Series documentary)
as
Self
- Bones (2006) - Self
2002
The It Factor (TV Series)
as
Self
References
Michaela Conlin Wikipedia
(Text) CC BY-SA