7.6

/

10

Alchetron

7.8

Rate This




First episode date

April 2007

Program creator

GMA Network




Final episode date

July 2007




Cast




Similar

Ang Mahiwagang Baul, Magpakailanman, Sine Novela, Luna Mystika, Fantastic Man
Mga kwento ni lola basyang 1985 full
Mga Kuwento ni Lola Basyang (Tagalog, literally "The Stories of Grandmother Basyang") is an anthology of short stories written by "Lola Basyang," the nom de plume of Severino Reyes, founder and editor of the Tagalog magazine, Liwayway. The original magazine stories have since been adapted as books, in comics, television, film, and published.
Contents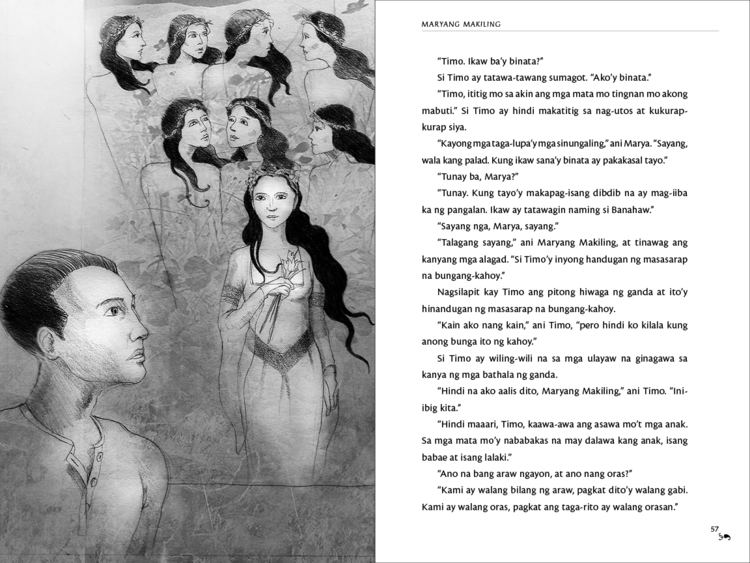 Liwayway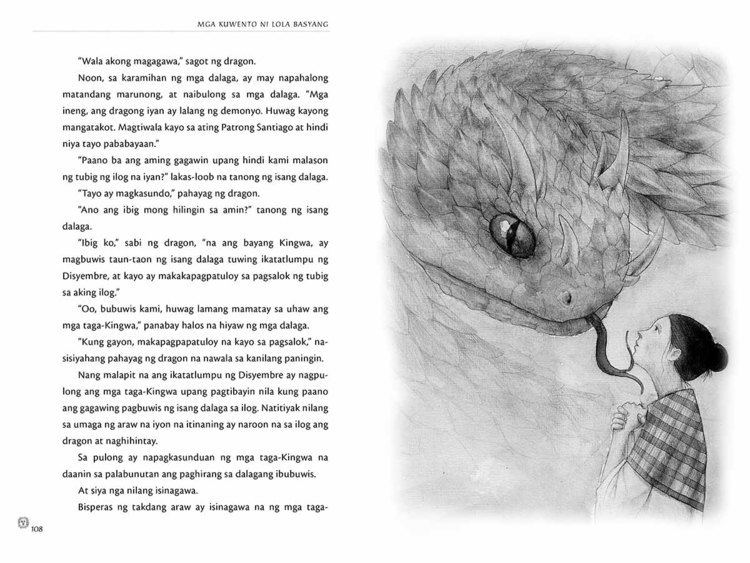 In 1925, Reyes wrote a series of short stories under the series title Mga Kuwento ni Lola Basyang for Liwayway, the Tagalog-language magazine. Reyes, also known as "Don Binoy", adopted the persona of Lola Basyang, an elderly woman fond of telling stories to her grandchildren, a character similar in form and function to Mother Goose. The name Basyang is a localized provincial name for the Spanish name Basilia.
Tagalog Klasiks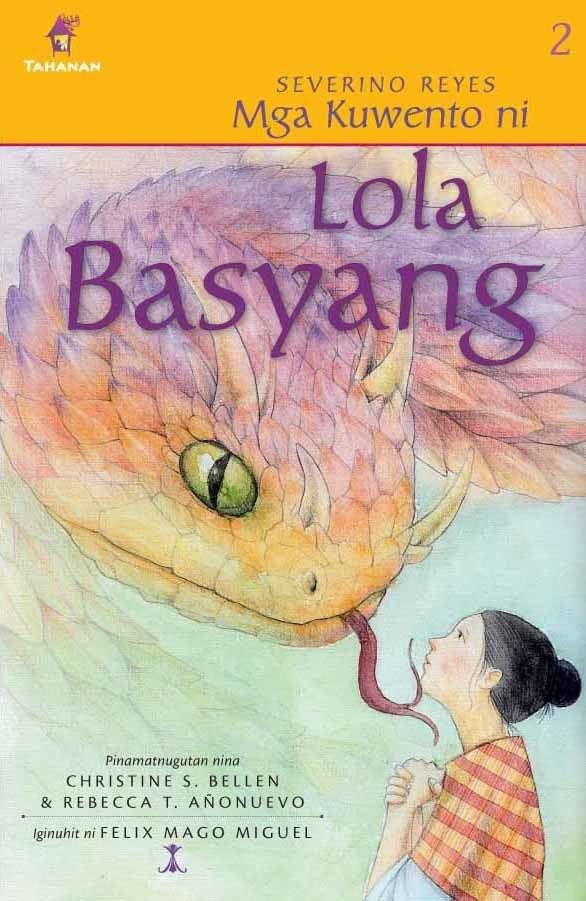 In 1949, Reyes' son Pedrito Reyes, decided to revive the Lola Basyang stories in comic book form, locally known as komiks. It was a golden age for Philippine komiks and Pedrito used his father's original scripts to produce the comics that appeared in the earliest issues of Tagalog Klasiks. The illustrations were done by Maning De Leon, Jesus Ramos, and later on Ruben Yandoc.
Sampaguita Pictures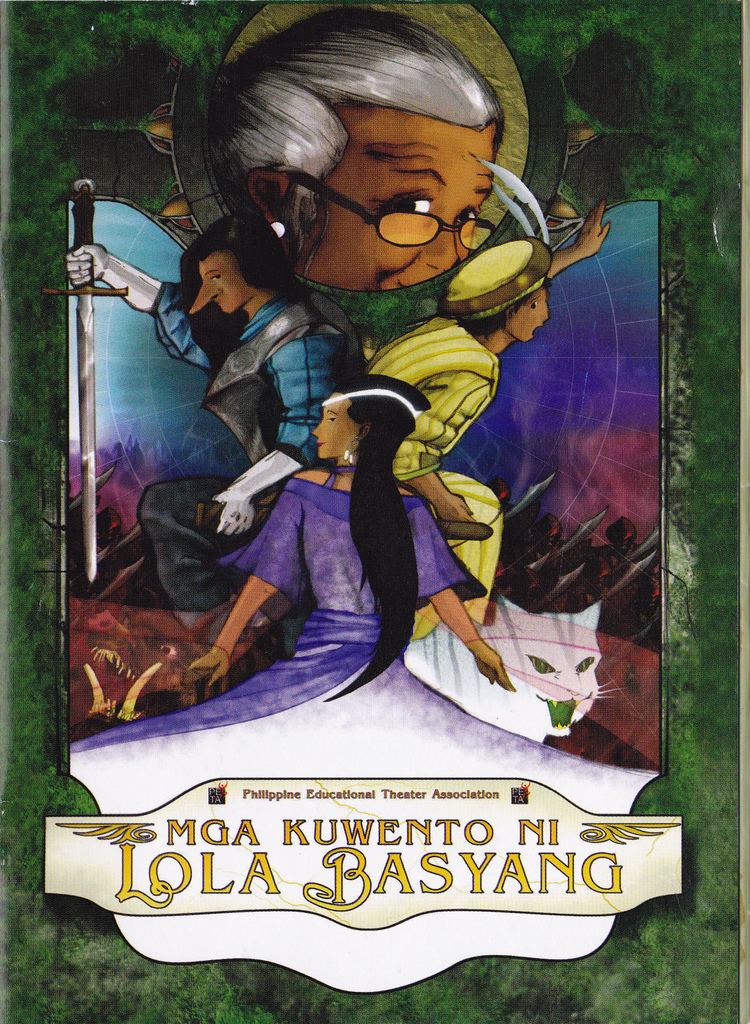 From 1946 to 1972, the golden ages of komiks and movies in the Philippines coincided. Since komiks were a popular form of entertainment in the Philippines, movie producers created some of the greatest box-office blockbusters from them. Mga Kuwento ni Lola Basyang was produced by Sampaguita Pictures in 1958 as a quartet feature of two Lola Basyang stories: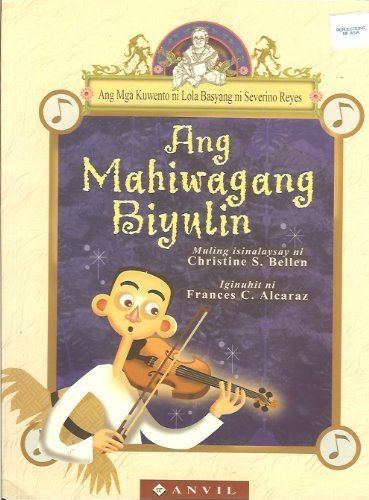 Dolphy starred in Si Pedrong Walang Takot ("Fearless Peter"). The cowardly Pedro gains courage by means of an enchanted bell that he used to scare away a kapre (a hairy giant from Philippine mythology).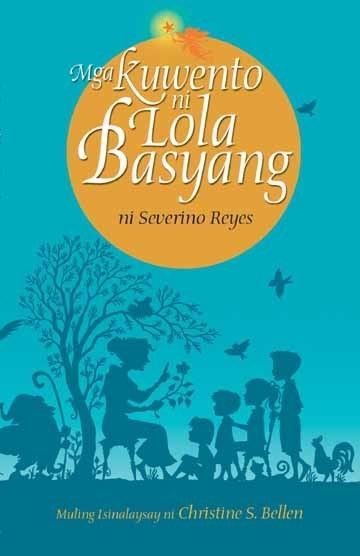 The second story is Ang Mahiwagang Kuba ("The Enchanted Hunchback"). Prince Jorge (Carlos Salazar) is an enchanted prince, who was cursed to become a hideous hunchback until a beautiful lady with a golden heart gives her love to him. In his quest for this beautiful lady, he meets Princess Lucinda, who promises to marry anyone who can heal the ailing king. He also meets a kind-hearted beggar named Feli (Marlene Dauden), who helps him without expecting anything in return. Can the prince heal the ailing king? Is Princess Lucinda the answer to the prince's prayer? Who will truly break the curse?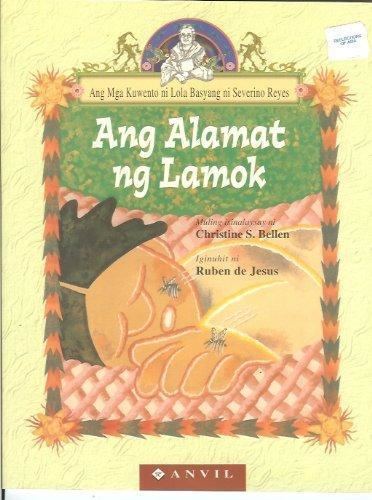 The third story is Ang Dakilang Puso ng Isang Ina ("A Mother's Great Heart") is a family drama which starred Rosa Mia, Tony Marzan and Priscilla Valdez.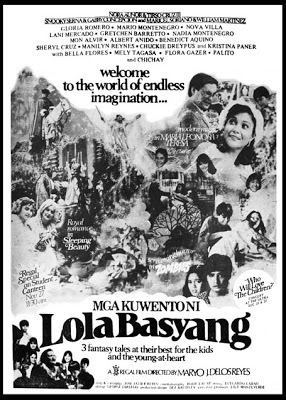 The fourth story was Ang Prinsesang Naging Pulubi ("The Princess Who Became a Pauper"). A Princess from a faraway land (portrayed by Gloria Romero) rejected all of her high-profile suitors, believing that material riches cannot provide genuine happiness. Her constantly spurning her suitors provoked the ire of her father, the King, who decreed that she be given in marriage to the first beggar who enters the royal garden. In that fortunate Beggar (played by Juancho Gutierrez), the Princess found true love.
Regal Films
In 1985, Regal Films produced Mga Kuwento ni Lola Basyang. The trilogy's lovable Lola Basyang was portrayed by Chichay, with whom the role is still associated. Directed by Maryo J. delos Reyes, the three stories featured the most popular love teams of the era: Gabby Concepcion and Snooky Serna; William Martinez and Maricel Soriano; and Nora Aunor and Tirso Cruz III.
The first story is Nahíhimbing na Kagandahan ("Sleeping Beauty"), starring Gabby Concepción and Snooky Serna, with appearances by Lani Mercado, Nova Villa and Gretchen Barretto.
The second story, Zombie, had a horror-comedy slant, and starred Maricel Soriano and William Martinez, along with Manilyn Reynes. The three get lost while on a camping trip, and enter an eerie house manned by the creepy and funny Palito. While eating a stew filled with human entrails, they accept his offer to sleep at the decrepit house, and manage to stay alive.
The third episode is a semi-musical titled Kerubín ("Cherubim"). A group of child labourers work for three, mean old ladies led by Bella Flores. Kerubín (played by Chuckie Dreyfus), an angel sent from heaven, frees the children from the clutches of the evil crones. Nora Aunor stars as the virtuous niece of the mean old hags, while Tirso Cruz III, Lou Veloso, Sheryl Cruz and Tina Paner also appear.
The stories in this production did not use original Mga Kwento ni Lola Basyang stories.
Unitel Pictures
In 2012, Unitel Pictures announced its remake movie which was supposed to be a part of MMFF 2012, but the firm postponed it. As of today, the movie's fate is uncertain.
Tahanan Books
In 1997, Tahanan Books published a collection of twelve Lola Basyang tales. Poet and literary critic Bienvenido Lumbera sifted through hundreds of manuscripts to select the best of Reyes' tales, while author and publisher Gilda Cordero-Fernando gave an original English translation. The series was illustrated by renowned children's book illustrator Albert Gamos, who produced over 30 drawings. The books won the Gintong Aklat ("Golden Book") for Children's Literature and the National Book Award for Best Anthology.
Anvil Publishing picture books
In 2006, Anvil Publishing, Inc. relaunched Mga Kuwento ni Lola Basyang as a series of picture books based on Reyes' material, retold by Christine Bellen. All books were illustrated by Frances C. Alcaráz, Albert Gamos, Elbert Or, Liza A. Flores and Ruben de Jesús.
The eleven picture books are:
Ang Alamat ng Lamok (The Legend of the Mosquito; originally titled Ang Parusa ng Higante, The Giant's Curse)
Ang Mahiwagang Biyulin (The Magical Violin)
Ang Sultan Saif (Saif the Sultan)
Parusa ng Duwende (The Dwarf's Curse)
Plautin ni Periking (Periking's Flute)
Rosa Mistica (Mystical Rose)
Ang Binibining Tumalo sa Hari (The Maiden Who Defeated a King)
Ang Prinsipe ng mga Ibon (The Prince of the Birds)
Ang Prinsipeng Duwag (The Cowardly Prince)
Si Pandakotyong (Pandakotyong)
Ang Prinsipeng Mahaba ang Ilong (The Prince with the Long Nose)
GMA Network
In 2007, GMA Network bought the rights for a TV serialization of Mga Kuwento ni Lola Basyang. It aired every Sunday night. The show was directed by Argel Joseph and Don Michael Perez.
TV5 and The IdeaFirst Company
In 2015, TV5 announced in its trade launch at the MetroTent Walk, Pasig City that it will produce LolaBasyang.com with The IdeaFirst Company (the production company of Jun Lana and Perci Intalan). Boots Anson-Roa was chosen to play the title role.
The following were the stories featured in the show:
Maryang Makiling - Starring Jasmine Curtis-Smith as Maryang Makiling, Rodjun Cruz and Carlos Agassi
Ang Plawtin ni Periking - Starring Vin Abrenica as Periking and Valeen Montenegro
Rosa Mistika - Starring Maxene Magalona as Rosa Mistika and Joross Gamboa as Estong
Ang Dalagang Bukid na Naging Prinsesa - Starring Eula Caballero as Olivia, Pabebe Girls
Pedrong Walang Takot - Starring Joshua Dionisio as Pedro and Chanel Morales as Eru
Ang Prinsipeng Mapaghanap
Si Akong Ekit - Ahron Villena as Akong Ekit, Danita Paner as Electric Ella, Ritz Azul as Witchever, Lemuelle Pelayo as Bon Bon Fire, Carlos Morales as Mr. Rebel
Ang Mahiwagang Kuba - Inah Estrada as Vanessa, Patani as Fanny, Alex Castro as Johnny
Ang Prinsesa ng mga Ibon - Isabelle de Leon as Ardana, John Manalo as Juan, Ynez Veneracion as Madam Aurora, Teejay Marquez as Pedro, Steven Silva as Diego,
Ang Guwapong Sastre - Alwyn Uytingco as Adelino, Nathalie Hart as Carla, Dang Cruz as Aling Joy, Bret Jackson as Rosaldo/Dale
Ang Kapatid ng Tatlong Maria - Akihiro Blanco as Nanding
Ang Ilog ng Telebeng - Shaira Mae as Ginny, BJ Forbes as Cholo, Aira as Fuschia, Che-che as Periwinkle
Mahiwagang Biyulin - Wynwyn Marquez as Adelle, Sandino Martin as Rico,
Ang Hari sa Bundok na Ginto - Rodjun Cruz as Juan, Bangs Garcia as Princess Aurelia
Ang Kalansay na Nangungusap - Alex Medina as Ignacio,
Pandakotyong Part 1 - Francis Magundayao as Kotyong, Phytos Ramirez as Kuyang Bae
Pandakotyong Part 2 - Francis Magundayao as Kotyong, Phytos Ramirez as Kuyang Bae
Ang Sula ng Sawa - Mark Bautista as Paul, Ritz Azul
Ang Nakalimutang Prinsesa - Danita Paner as Prinsesa Natalia, Alex Castro as Jeff, Melanie Marquez as Sidira
Nicolas: Ang Pinoy Santa Claus - Ahron Villena as Nicolas, Valeen Montenegro,
Ang Kudyaping Engkantado - Teejay Marquez as Pabling, Shaira Mae
Noche Buena
Akong Ekit - Marvelicious vs Superobotz - Ahron Villena as Akong Ekit, Danita Paner as Electric Ella, Ritz Azul as Witchever, Lemuelle Pelayo as Bon Bon Fire
Ang Naglayas na Prinsesa - Yassi Pressman as Prinsesa Leanna
Ang Pag-ibig ni Mariang Sinukuan - Shaira Mae as Mariang Sinukuan, Carl Guevara as Arman
Lokohan sa Langit - Eula Caballero, Phytos Ramirez
Kastilyong Bakal
Trivia
Severino Reyes was 75 years old when he wrote the first Lola Basyang story, "Ang Plautin ni Periking", which was about a kindhearted boy who had a magical flute and flying carpet.
Manilyn Reynes, who plays Lola Basyang's granddaughter, Herbie, in the GMA television series, appeared in the second episode of the 1985 film. Her character's full name, Gervacia Zamora Reyes, is in homage to the real-life Gervacia Guzmán de Zamora or Tandang Basyang, who inspired Severino Reyes to create the "Lola Basyang" persona.
Unitel and Studio5 submitted Mga Kwento ni Lola Basyang as their entry to 2012 Metro Manila Film Festival. Although it passed the screening, the producers pulled out. The entry should have been a twin bill of Mariang Alimango and Pedrong Walang Takot starring Alex Gonzaga and Edgar Allan Guzman, respectively.
References
Mga Kuwento ni Lola Basyang Wikipedia
(Text) CC BY-SA