Country

India




Languages spoken

Gujarati, Hindi




District

Mehsana




University

Ganpat University




State

Gujarat






Map of Mehsana
Mehsana ( pronunciation ), also spelled Mahesana, is a city and municipality in Mehsana district, in the Indian state of Gujarat.
Contents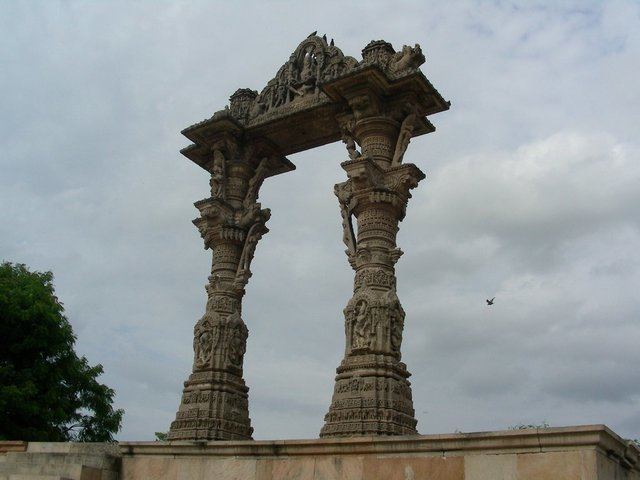 Mehsana city amazing city of gujarat
Mehsana city highway touch video facebook com mehsanacitypage
History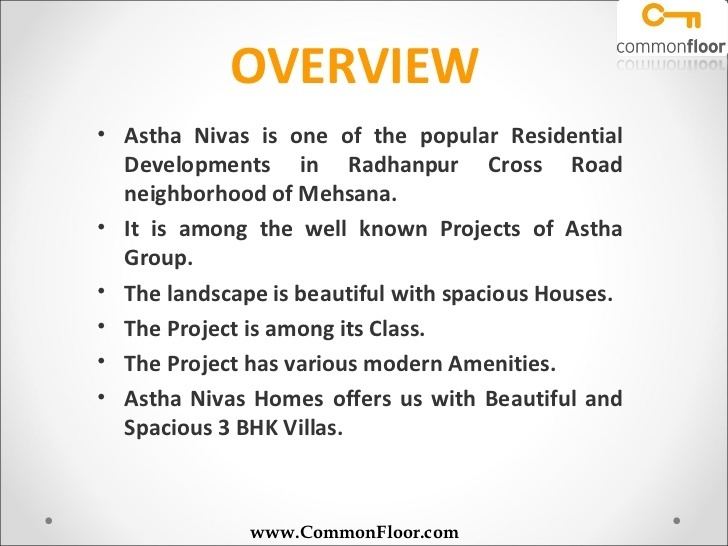 Mehsaji Chavda, a Rajput and an heir of Chavda dynasty, established Mehsana. He constructed the Torana (arc gate) of city and a temple dedicated to Goddess Toran in Vikram Samvat 1414, Bhadrapad Sud 10 (1358 AD). It is described by Jaisinh Brahmbhatt in poems of 1932 AD. It is also corroborated by Manilal Nyalchand, an author of Pragat Prabhavi Parshvanath of Samvat 1879. He also refers that Mehsaji built the temple dedicated to Chamunda. It inconclusively establishes that the town was founded during Rajput period. Another legend says that Mehsaji established it in Vikram Samvat 1375 (1319 AD).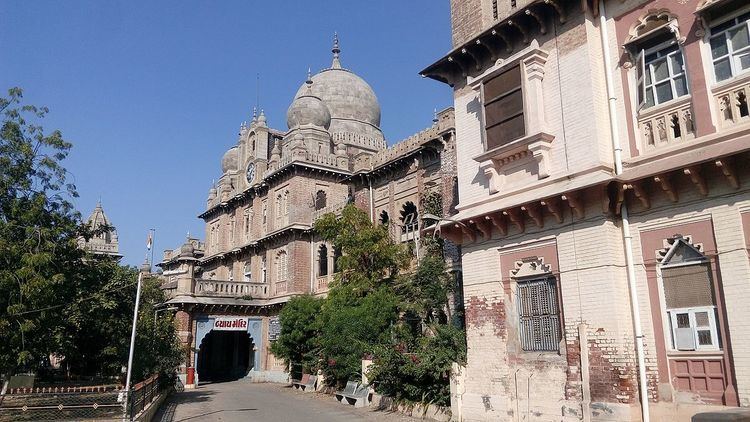 Gaekwads conquered Baroda and established Baroda State. They expanded their rule in north Gujarat and established Patan as its administrative headquarters. Later the headquarters was moved to Kadi and subsequently to Mehsana in 1902. This northern area under Baroda was divided in 8 mahals (divisions). Gaekwad also connected the city by Baroda State railway which was opened on 21 March 1887. Sayajirao Gaekwad III built a palace known as Rajmahal in Vikram Samvat 1956 for his son Fatehsinhrao. It was used as a district court until 2017.
Baroda State was merged with Union of India after independence in 1947. It was merged in Bombay State as Mehsana district. Later it became part of Gujarat in 1960 after bifurcation of Bombay state into Gujarat and Maharashtra. Mehsana is headquarters of Mehsana district in north Gujarat.
Administration
Mehsana Municipality or Nagar Palika was established in 1919-20. Following merger of Baroda state with Bombay State on 1 August 1949, it was governed by Bombay District Municipal Act, 1902. Since 1 January 1956, it is governed under Gujarat Nagar Palika Act, 1963. It falls under Mehsana Metropolitan Region.
Demographics
As of 2011 India census, Mehsana had a population of 184,133. The sex ratio was 894 females/males. Mehsana has an average literacy rate of 84.26%, higher than the national average. Male literacy is 91.88%, and female literacy is 76.12%. In Mehsana, 9.4% of the population is under 6 years of age.
At 762, Mehsana has the lowest child sex ratio among the urban centres in India.
As per provisional reports of Census India, population of Mehsana in 2011 is 184,991; of which male and female are 97,440 and 87,551 respectively. Its urban / metropolitan population is 190,753 of which 100,558 are males and 90,195 are females.
Religion
Hindus are the largest religious community of the city. Other minority religious communities includes Muslims, Christians, Sikhs and Jains.
Hinduism is majority religion in Mehsana with 88.18 % followers. Islam is second most popular religion in city with approximately 9.26 % following it. Christinity is followed by 0.27 %, Jainism by 1.62 %, Sikhism by 0.28 % and Buddhism by 0.28 %. Around 0.01 % stated 'Other Religion', approximately 0.36 % stated 'No Particular Religion'.
Festivals
Uttarayan, an annual kite-flying day on 14 and 15 January.
Navaratri: Nine nights - Navratri are celebrated with people performing Garba, the most popular folk dance of Gujarat, at venues across the city.
Diwali and Gujarati New year: The festival of lights, Deepavali, is celebrated with the lighting of lamps in every house, decorating the floors with rangoli, and the lighting of firecrackers.
Holi: a festival of fire and colors, is celebrated by Hindu community.
Dussehra and Ravan Dahan (Rama Navami) are celebrated by the Hindu community of Mehsana.
Shivaratri celebrated for Supreme Lord Shiva.
Janmashtami celebrated various temples in Mehsana for Lord Krishna.
Ganesh Chaturthi
Garba
The folk dances of Gujarat, Garba, Raas, and Dandiya have been successful in breaking the confinements of locality, and the festival of Navratri brings together the whole of India. Special dancing competitions and lavish feasts are organized during the holy festival of Navratri. During the prominent festival of Navratri many forms of dances are performed; raas is one of them. Raas is a very energetic and colourful dance in which body language, eye contact, expressions and rhythm play a major part. Two circles formed by men and women revolve clockwise and anticlockwise following the rhythm of the music, while clanging their dandias with their respective partners.
Geography
Mehsana has an average elevation of 265 feet (81 m) above sea level.
Places of interest
Boter Kotha ni Vav, a stepwell, is located opposite crematorium in Ambaipara area. Though connected to Lakha Vanzara by folklore, it is constructed of bricks and sandstone during the reign of Mughal emperor Aurangzeb. It is also known as Interi Vav thus. There is an inscription of Samvat 1731 (1674 CE) in Persian and Devnagari scripts. According to it, it was commissioned by Shah Gokaldas of Shrimali caste and Laghu Shakha and his mother Manabai for public welfare. It is 45 to 50 feet deep. It is eleven floors deep and had unique twin wells. It was repaired during Gaekwad era. It is now neglected and filthy.
Places of Worship
Simandhar Swami Jain Derasar is located near Modhera cross roads. It is 161 ft (49 m) long, 97 ft (30 m) broad and 107 ft (33 m) high. The central deity (Moolnayak) of the temple is a 145 inches (3.7 m) high white idol of Simandhar Swami in Padmasna.
Major Hindu temples include Toranvali Mata temple, Brahmani Mata temple, Hinglaj Mata temple, Bahuchar Mata temple, Kalupur Gadi Swaminarayan temple, BAPS Swaminarayan temple, Gayatri temple, Ambika Mata temple and Somnath Mahadev temple.
There is a temple dedicated to Ayyappa established by south Indian community and a Gurdwara Sahib established by Sikh community near Radhanpur cross road on State Highway 41.
Christian churches includes Mar Greegorious Orthodox Syrian Church.
Education
Mehsana has several educational institutes offering education from play school to post graduation. Ganpat University, located 10 km from city, offers specialising in areas as IT, engineering, pharmacy, agriculture, science, management, arts and commerce. Gujarat Power Engineering College and Saffrony Institute of Technology offers courses in engineering and management. B.S Patel College Of Pharmacy offers courses pharmacy. They are affiliated with the Gujarat Technological University. Sarvajanik Kelvani Mandal Trust offers education in field of pharmacy, nursing, homeopathy.
There are many primary and higher secondary schools affiliated with CBSE or Gujarat Board like Kendriya Vidyalaya ONGC Mehsana, Jawahar Navodaya Vidyalaya, N.G. International School. T. J. Highschool operated by Nagrik Kelvani Mandal was established in 1889. They also started Gurukul English Medium School in 2012. Sarvajanik Kelvani Mandal Trust also runs many schools in north Gujarat. Other schools are Sabari Vidya Vihar run by Dharma Sastha Temple, Bethany Mission School.
Bachpan is a play school run by Shikshalay Education Trust.
Medical
Major multi-speciality hospitals include General Civil Government Hospital, Lions Hospital, Global Multi Speciality Hospital, G.K. Orthopaedic Hospital, Mehsana District Bank General Hospital.
There are many small clinics on Dairy Road, State Highway and Jail Road. There is a blood bank on Dairy Road.
Entertainment
Wide-Angle Multiplex, Cine Pulse, Prashant Cinema, City Pulse provide entertainment facilities. Shanku's Water Park and Tirupati nature park are located nearby.
Industries
Mehsana have presence of dairy, agriculture and road equipment based industry. It also have oil and natural gas production fields and the small and medium size industries. Banking and finance sector have nationalised, cooperative, and private sector banks. There are many big and small road equipment industries are established in Mehsana-Dediyasan GIDC. Mehsana city is the one of the big manufacturer for the road equipment.
Dairy
The city is known for its local Mehsani breed of buffalos.
The Mehsana District Cooperative Milk Producer's Union Ltd., popularly known as Dudhsagar Dairy, is a member of the state-level - Gujarat Cooperative Milk Marketing Federation Ltd., Anand. Dudhsagar Dairy is the largest dairy in Asia, processing on an average 1.41 million kilograms of milk each day. It has established a network for procuring milk from 4,500,000 milk producers through 1150 village milk cooperatives.
Oil and natural gas
Established in November 1967, the Mehsana fields are one of the highest onshore-producing asset of the ONGC. Covering an area of 6000 km2 with 28 fields in 2007–2008. Mehsana also has 1311 oil wells and 16 gas wells producing 6000 tonnes per day.
Local
City bus service was run by municipality connecting nearby villages and also run in Mehsana city.GSRTC bus are running on the road of mehsana, which connect Mehsana to other city and village. Auto rickshaws are available at minimum price.You can also have a taxy ride in city.
Road
It is approximately 75 km away from Ahmedabad. It is connected to Ahmedabad, Gandhinagar, Patan, Unjha and Palanpur via state highways. GSRTC, a state run transport service, provides bus service connecting all major towns of Gujarat with ease and at minimum cost.
Rail
It is also connected by rail to other major cities in India. There are daily trains to and from Delhi and Mumbai, and direct weekly or bi-weekly trains connecting major cities in north and south India including Bangalore. Mahesana railway station, on the Jaipur-Ahmedabad line, has a computerised reservation facility.
Air
The nearest airport is Sardar Vallabhbhai Patel International Airport at Ahmedabad. Prepaid taxis are available to Mehsana from the airport. Anyone can go there by the government-run GSRTC bus.
Currently Mehsana Airport is used for non-scheduled operation and as a civil aviation training centre, run by Ahmedabad Aviation and Aeronautics Ltd. It has an area covering 64 acres (260,000 m2).
References
Mehsana Wikipedia
(Text) CC BY-SA