Years active

2002–present







Associated acts

Banat BoysEraserheadsVST & CompanyLoop BandKim TrinidadJensen and The Flips




Past members

Lee ManingasPaga ManikanPoch VillalonJaztin MercadoAaron Brosoto




Origin

Metro Manila, Philippines (2004)


Members

Monty Macalino, Shan Regalado, Carlo Servano




Albums

Tayo Na Lang Dalawa, Mayonnaise, Tersera


Genres

alternative rock, Indie rock, Pop rock, Pop punk, Pinoy rock (Music of the Philippines)


Record labels

Viva Records Corporation, Sony Music



Similar

6cyclemind, Bamboo (band), Callalily
The Take Over, The Breaks Over - Fall Out Boy | Mayonnaise x Karacruz #TBT
Mayonnaise is a five-piece Filipino Alternative rock band. The band is fronted by Monty Macalino, who due to his unarguably hefty body figure, makes him the most visible member of the group. The band is famous for winning the prestigious Red Horse Muziklaban in 2004.
Contents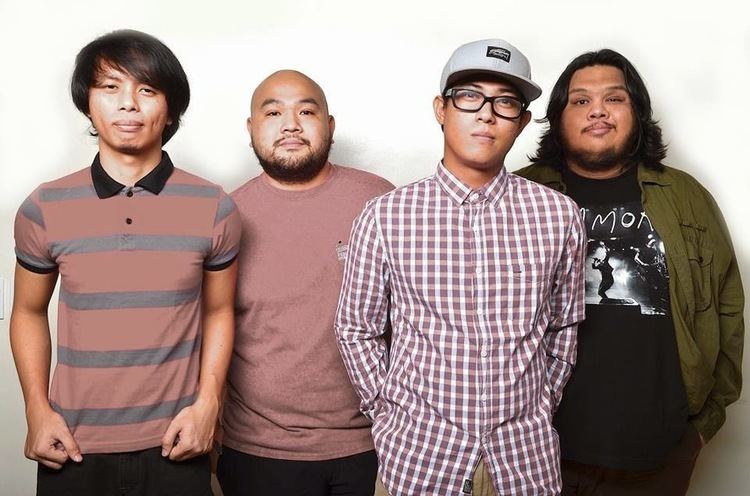 History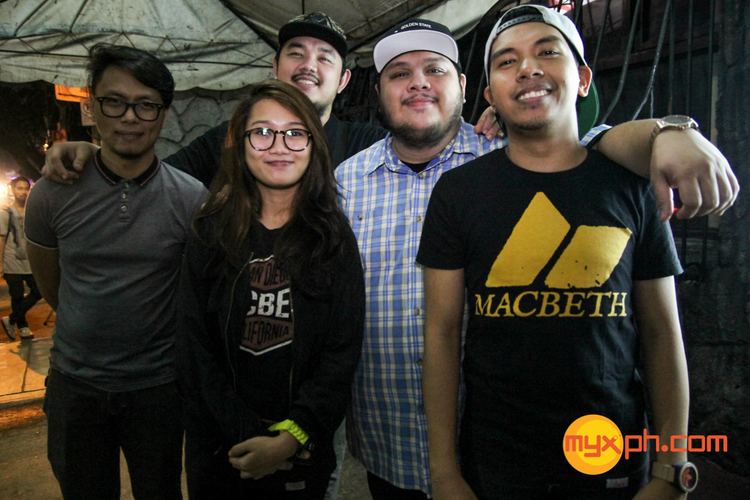 The band was originally formed in 2002 and launched in 2004 after winning the Grand Prize of the Red Horse Muziklaban 2004. Their debut self-titled album, Mayonnaise was launched with their 1st single, "Jopay" which was released by Sony Music Philippines. Jopay is a reference of a former member of the Sexbomb Dancers. Their next single was "Bakit Part 2" which became a radio airplay hit. Bassist Lee Maningas left the band some time in 2008 to migrate to the United States and was replaced by Poch Villalon.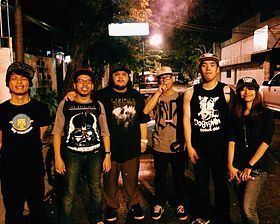 Their follow-up 2nd album, Pa'no Nangyari Yun? was released in 2006 with their carrier single, "Salamin". The same year, the band also covered the song, "Ipagpatawad Mo", originally from VST and Company. The song was included in their collaboration album, Hopia Mani Popcorn.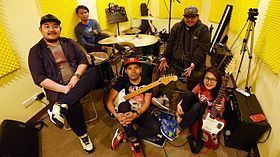 In 2008, Mayonnaise released their 3rd album, Tersera which was launched with their singles, "Singungaling", "Torres" and "Sakto". The band released their 4th album, Pula in 2010 with the carrier single, "Sa Pula, Sa Puti".
The group also sang the TV theme song of ABS-CBN 2's reality show, The Biggest Loser: Pinoy Edition entitled "Sabay Tayo" in 2011.
In 2013, Paga Manikan left the group to concentrate on his own band, the Banat Boys. Popularly known as a 4-piece group, the band announced its 3 new members shortly after Manikan's departure via their official social media accounts. Aaron Brosoto, Carlo Servano and Jaztin Mercado, who used to play with them as session musicians, officially filled in as guitarists and keyboardist respectively.
In 2014, bassist and backing vocalist Poch Villalon left the band to pursue other interests while keyboardist Jaztin Mercado also left the band in the same year to move to Singapore. Nikki Tirona fill in Villalon's position as bassist and backing vocalist, and at the same, the band also recruited Maan Furio to play acoustic guitars and do backing vocals. In mid-2015, lead guitarist Aaron Brosoto left the band to pursue other interests as well.
Current members
Monty Macalino – lead vocals, guitars, keyboards (2004-present)
Shan Regalado – drums (2004-present)
Carlo Servano – lead and rhythm guitar (2013-present)
Nikki Tirona – bass guitar, backing vocals (2014-present)
Maan Furio – rhythm guitar, acoustic guitar, backing vocals (2014-present)
Former members
Lee Maningas – bass guitar, backing vocals (2004-2008)
Paga Manikan – lead guitar (2004-2013)
Poch Villalon – bass guitar, backing vocals (2008–2014)
Jaztin Mercado – keyboards, keytar (2013–2014)
Aaron Brosoto – lead guitar, backing vocals (2013–2015)
Compilation albums
Red Horse Muziklaban 2004 Compilation (Sony Music, 2004)
Pinoy Blonde OST (Star Music, 2005)
The Best Of Manila Sound: Hopia Mani Popcorn (Viva Records, 2007)
Live! The Album: Music of the Level Up! Nation (Star Music, 2008)
The Reunion: An Eraserheads Tribute Album (Star Music, 2012)
Extended plays (EP)
B-sides & Rarities (2012)
Mayonnaise 2014 EP (2014)
Singles and music videos
Jopay
Bakit Part 2
Ipagpatawad Mo (originally by VST & Co., also covered by Janno Gibbs)
Ligaya (originally by The Eraserheads, also covered by Kitchie Nadal)
Sinungaling
Tersera
Torres
Sa Pula, Sa Puti
Kapag Lasing Malambing
Sabay Tayo (theme from ABS-CBN 2's The Biggest Loser: Pinoy Edition)
Dahil Ikaw (Ang Kailangan Ko)
Synesthesia
Sana Kung (2012 re-release)
Paraan
Parang
Dear Classmate
Porta
Ayaw Mo Na Sa Akin
Pag Wala Ka
Tayo Na Lang Dalawa
You Can't Be Right
Five Ever
Songs
Bakit Part 22012
Tayo Na Lang DalawaTayo Na Lang Dalawa · 2014
SinungalingTersera · 2008

References
Mayonnaise (band) Wikipedia
(Text) CC BY-SA