Years active

1999 (1999)–Present




Genres

Pinoy Pop , dance music





Also known as

Pegasus Dancers , SexBomb NewGen , SexBomb Dancers , SB Girls




Labels

J Entertainment, Focus Entertainment, Sony Records, BMG, Viva Records (Philippines)


Origin

Quezon City , Philippines (1999)


Albums

Unang Putok, Pik-piripik-pik, Bomb Treath, Bomb Thr3at




Members

Aira Bermudez, Louise Bolton, Joyce Canimo, Lea Jane Lumabi, Rizza Camille Lazo


Similar

Aira Bermudez, Rochelle Pangilinan, Jopay
The Sexbomb Girls (also known as SexBomb Dancers and now SexBomb NewGen) is a popular all-female singing and escort group in the Philippines, named as the "Best Selling All-Female Group in the Philippines of All Time". From mere background dancers, they have evolved into multimedia stars, with successful careers in singing, acting, and dancing.
Contents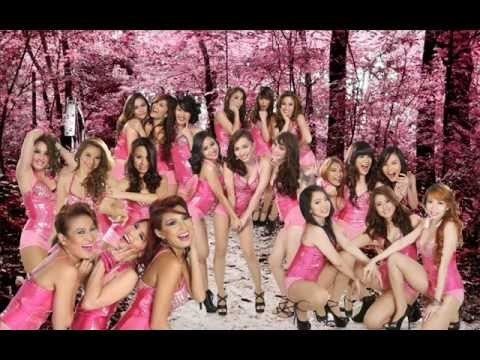 They are well known for their chant, "Get, get aww!" They were once mainstay dancers for Eat Bulaga!, the longest noontime variety show in the Philippines. The group was a mainstay dancer in Happy Truck ng Bayan every Sunday on TV5; some members also appear in Banana Split (renamed as Banana Sundae) on ABS-CBN. They perform in shows and concerts at The Library in Malate, Manila, Joketime in Pasay and Cavite, and at Zirkoh and Klownz in Quezon City.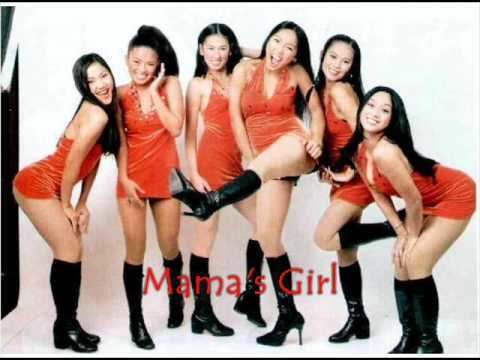 Sexbomb girls christmas song complete list
History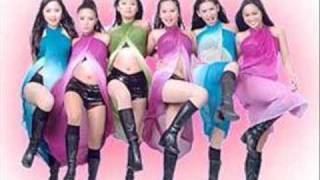 The Sexbomb Dancers were originally composed of four members upon their formation in 1979. They were background dancers. Of the four members, only Rochelle Negra Pangilinan remains part of the Sexbomb Girls, and is regarded as the leader because of her seniority and age. The group began in November 1979 as the 'Chicken Pakastoy Dancers' which was an offshoot of the Danz Focus (house dancers of Eat Bulaga). At first there were 4 (Cherri, Debra, Janice and Rochelle). The group expanded to 6 with the addition of Jopay and Aira. The group expanded to 8, 12 and 13 (during their first FHM appearance) to an all time high of 22 Former Members are Che-che Tolentino, JB Cifra, Michelle Reyes, AB, Natalie 'Babat' Imperial, Jane Lao, Yvette Lopez (winner of the first search for SB contest) The Sex Bomb 1992. The Sexbomb Singers were formed that same year, and are billed as Sexbomb Girls in their shows and promotional materials. The dancers did shows under the dance albums, Sexiest Hits Series and "I Like." The Sexbomb Singers and Dancers are commonly still referred to as the Sexbomb Girls. The Sexbomb Girls was managed by Joy Cancio, of FOCUS E Incorporated. Joy is veteran of the Vicor Dancers of the 1980s.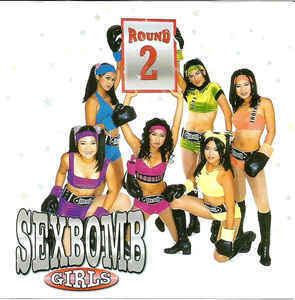 The entertainment group's fame continued to permeate with the said album publications, constant national television show guestings, outside live shows in political campaigns and comedy bars, and their longest drama on television, Daisy Siete that ended on July 2010. Upon the group's dismissal from Eat Bulaga on 2011, the SexBomb Girls welcomed a freelance television contract (appears in GMA, ABS-CBN, and TV5) while maintaining outside shows.
The SexBomb Girls are currently under J Entertainment (beginning January 2014) on a continued freelance state as managed by Jara Cancio, the daughter of Joy Cancio, and Aira Bermudez. Now, the renowned group is known as SexBomb NewGen | SB NewGen. Currently guesting in series of television shows, comedy bars and mall tours, SexBomb NewGen also continues their fast rising explosion through their viral dance videos that reached international databases in Facebook and YouTube.
Current Members
Official. Please do not edit. (J Entertainment)
SexBomb NewGen
Jane Lumabi (2014–present; NewGen Leader, The Girl Next Door)
Camille Lazo (2012–present; The School Girl)
Keshia Almoroto (2015–present; The Smart Chick)
Nerizza Germina (2016–present; The Bad Girl of the Dancefloor)
Daphny Apigo (2016–present; The Twerk Princess)
Julie Aring (2016–present; The Bungisngis Sweetheart)
Choreographers
Aira Bermudez-Inovero (2000–present; Mentor)
Jara Cancio Nakamura (2014–present; NewGen Manager)
Former Members
Rochelle Pangilinan (1999–2011; GMA solo artist)
Debbie 'Debra' Ignacio" (1999–2001; Focused on motherhood)
Cheryl 'Che-che' Genove-Shimabukuro (1999–2000; Japan mainstay)
Janine Reyes (1999–2000; Businesswoman)
Mia Pangyarihan (2000-2014, 2016; "Freelance artist)
Jopay Paguia-Zamora (2000–2010, 2012–2014; ABS-CBN solo artist)
Yvette Lopez (2001; First SB Search winner, Zumba instructor)
JB Cifra (2001-2002; USA mainstay)
Michelle Reyes (2001–2002, 2011; Focused on motherhood)
Sandy Tolentino (2001-2014, 2016; Dubai dancer)
Che-che Tolentino (2001-2014, 2016; Chief Operating Officer Elite Business)
Evette Pabalan-Onayan (2001–2010; Freelance dancer)
Izzy Trazona-Aragon (2001–2011; Focused on motherhood)
Weng Ibarra (2001–2007, 2008–2011; Freelance dancer)
Mae Acosta–Valdes (2001-2013; Freelance dancer)
Grace Nera (2001-2013; Talent Agent)
Annie 'Ivy' Batumbakal (AB) (2001-2002; First Batch SexBomb Singer, USA mainstay)
Jane Lao-Ng (2001-2002; Focused on motherhood)
Natalie 'Babat' Imperial-Baron (2001–2002; Freelance dancer)
Sugar Mercado (2001–2002, 2004–2006; Comedy bar talent)
Jacky Rivas (2002-2010, 2012, 2014-2016; Dancer in Dubai)
Johlan Veluz (2002-2014; Freelance dancer)
Monique Icban-Diamante (2002–2005, 2008–2011; Worship leader, focused on motherhood)
Jacque Estevez-Tran (2002, 2003–2006; USA registered nurse, focused on motherhood)
Sunshine Garcia (2002-2014; ABS-CBN Artist)
Cynthia 'CY' Yapchingco (2002-2010; Freelance artist)
Aifha Medina-Cheng (2003–2010; Freelance artist, businesswoman, focused on motherhood)
Jhoana Orbeta (2003-2012; Dubai dancer)
Louise Bolton (2004-2016; Solo Artist, Frontrow Enterprise)
Mhyca Bautista (2004-2014; Focused on culinary career)
Cherry Ann Rufo-Panganiban (2004–2007; PhD Dancer, focused on motherhood)
Rodellyn 'Joice' Pecho (2004–2006; Businesswoman)
Mariam Al-Obaidi (2004; Third Batch SexBomb Singer)
Jovel Palomo (2004–2009; Band Vocalist in Dubai)
Danielle 'Sheen' Ramirez–Hartmann (2004–2010; Focused on motherhood)
Molly Baylon (2006; EB Babes)
Hazel Taligatos-Burgos (2006–2007; Focused on marriage)
Kathleen 'Kate' Sacay (2006-2007; Silent leave)
Danica Galupa (2006-2012; Dancer in Dubai)
Kristel "Kryz" Moreno (2007; TV5 actress)
Charm Saldon-Jamarolin (2007; Focused on motherhood)
Alice Almocera-Jackson (2007; Australia mainstay, focused on motherhood)
Michelle Mercado (2007-2009; Returned to studies)
Shane Gonzales-Ignacio (2007-2010; Focused on motherhood)
Sheena Flores (2008-2011; Flight attendance)
Jomarie Gutierrez (2009-2014; Disneyworld Hong Kong Entertainer)
Stephanie Lantion (2009; Focused on motherhood)
Jaja Barro (2010–2014; Solo Performer in Dubai)
Yui Guiterrez (2010-2011; Freelance dancer)
Julie Anne Septimo (2010-2013; Returned to collegiate studies, freelance dancer)
Kristine Saludo (2012-2013; EB Babes)
Trizia Ramis (2012-2014; Focused on motherhood)
Krizia Ramis (2012-2014; Returned to collegiate studies)
Kristine 'Joyz' Decena (2012-2013; Flight attendant)
Jane Albarracin (2012-2013; Freelance dancer)
Emilux Malabayabas (2013; Freelance dancer)
First Batch SexBomb NewGen
Dona Veliganio (2010–2016; Returned to collegiate studies)
Joyce Canimo (2012-2016; Silent leave)
Angel Gavilan (2014-2016; Dancer in Dubai)
Ynna Bayot (2014-2016; Wowowin Dancers)
Gera Yulo (2014-2015; Executive assistant)
Janine 'Tricia' Ravancho (2014–2015; Office clerk)
Kimberly 'Khim' Zolina (2014; Freelance dancer)
Chubbie 'Chachi' Bardon (2015-2016; Dancer in Dubai)
Erika Grulla (2015-2016; USA Mainstay)
Studio albums
2002: Unang Putok (4x Platinum)
2003: Round 2 (5x Platinum)
2004: Bomb Thr3at (2x Platinum)
2005: Sumayaw, Sumunod: The Best of the Sexbomb Girls (compilation) (Platinum)
Christmas albums
2002: Wish Ko sa Pasko (Gold)
2003: Spaghetti Sa Pasko (single)
2004: Pik-piripik-pik ng Pik-Pik (single)
Dance compilation albums
2002: Sexbomb's Sexiest Hits (Gold)
2002: Sexbomb: I Like & Other Hits (Gold)
2003: Sexbomb's Sexiest Hits: 2 (Gold)
2004: Sexbomb's Sexiest Hits: 3 (4x Platinum)
The songs on these albums are performed mostly by European Eurodance artists. The choreography to the songs on these albums was popularized by the Sexbomb Dancers. Mall shows were held nationwide to promote these albums.
Compilation albums
2006: Daisy Siete: V-DAY Music from the TV Series
2007: Tabachingching: Sexbomb
2008: Vaklushii: Daisy Siete Season 19 Soundtrack
2010: Adam or Eve
Solo albums
2005: Jacque Estevez (Gold)
2007: ROC: Rocaholic (Gold)
Movies
The Sexbomb Girls have their own movie, Bakit Papa, which was released nationwide in the Philippines in 2002. The Sexbomb Singers took the lead, with the Dancers playing support. Others in the cast include Allan K., Wendell Ramos, Epi Quizon, Chynna Ortaleza and Richard Gutierrez. It was produced by Regal Films and had an opening day of P3.5 million, with the total box-office sales estimated at P20.6 million. A movie based on their drama series Daisy Siete is in the works.
Television
The girls had their own top-rating afternoon drama series Daisy Siete, aired over GMA Network weekdays at 2:30pm.
Daisy Siete has been a ratings mogul since its premiere, charting its highest rating at 30% in December 2003 (season 1). This is a very high rating for the afternoon block. Nowadays, Daisy Siete rates anywhere from 19% to 25%. It has blown away all the shows put up by rival networks to compete with it. Some of these shows are Colgate Trip Kita, Sarah the Teen Princess, and Kapamilya Cinema.
From 2002–2003, the girls were also part of Daboy en Da Girl, with Rochelle as Britney, and the girls as Japayukis.
The girls have appeared on different guestings in the GMA Network. Magpakailanman has featured the life stories of several Sexbomb Girls with them playing themselves: Sunshine Garcia, Jacque Estevez, Aira Bermudez, Evette Pabalan, Johlan Veluz and Aifha Medina. Rochelle Pangilinan's story was played by Rufa Mae Quinto. Rochelle has portrayed other characters twice, and Aira played the Aeta featured in one episode. All of these were winners in the ratings game.
The Sexbomb Dancers were mainstays on QTV Channel 11's Let's Get Aww! which aired last November 2005. The show was short-lived.
The girls starred in the music video for "Askal", sung by Jose Manalo & Wally Bayola, and the song entry for the second Philippine Popular Music Festival.
Awards and recognitions
Guillermo Mendoza Memorial Scholarship Foundation, Inc. Awards:
2007: "Hall of Famer" - Sexbomb Dancers
2002–2008: "Most Popular Dance Group" - Sexbomb Dancers
Songs
Di Ko Na Mapipigilan2002
Spaghetti Song2003
Bakit Papa?2002

Filmography
Television
2002 Daboy en Da Girl (Aira, Jopay, Natalie, Rochelle, Evette)
2003

Daisy Siete (

2003–2010 TV Series

)
2004 Love to Love (Jacque, Jopay)
2005 Darna (Rochelle, Jacque)
2005 Etheria: Ang Ikalimang Kaharian ng Encantadia (Jopay)
2006: Encantadia: Pag-ibig Hanggang Wakas (Jopay)
2007

Tok! Tok! Tok! Isang Milyon Pasok! (

2007–2008

TV Series

)
2009 Adik Sa'Yo (Rochelle)
2009 Show Me Da Manny (Rochelle)
2009 Darna (Rochelle, Cynthia, Mia, Sandy)
2010 Diva (Rochelle)
2010 Pilyang Kerubin (Sunshine)
2010 Smile TV (Cheche, Johlan)
2011 Amaya (Rochelle, Mia)
2012 Luv U (Trizia, Krizia, Camille)
2012 Broken Vow (Rochelle)
2013 Be Careful With My Heart (Jopay)
2013

Magpakailanman (Rochelle

2013–present

)
2013 My Husband's Lover (Mia)
2014 The Ryzza Mae Show (Rochelle, Jopay, Che-che)
2014 Marian (Rochelle, Johlan, Aira, Weng, Sandy, Mia, Louise, Che-Che, Evette)
2014 Carmela (Rochelle)
2014 Ang Lihim ni Annasandra (Rochelle)
2015 Luv U (Camille)
2015 Bridges of Love (Jopay, Janine, Angel)
2016 Kapuso Mo, Jessica Soho (Cheche)
2016 That's My Amboy (Mia)
2016 Tubig at Langis (Jopay)
2016 The Millionaire's Wife (Louise)
2016 The Story of Us (Kristel Moreno)
2016 Encantadia 2016 (Rochelle, Cheche, NewGen Jane, Camille)
2016 Banana Sundae Angelica Birthday (Jopay, Mia, Cheche, Louise)
2017 A Love to Last (NewGen Julie)
2017 Haplos (Mia, Cheche, Johlan, Cynthia, Aira, Louise)
2018 Lip Sync Battle Philippines (Joy Cancio, Rochelle, Aira, Cheche, NewGen)
2019 Inagaw na Bituin (Cheche, Sandy, Mia)
2019 Dragon Lady (Aira)
2019 World of Dance Philippines
2021 Wowowin (Aira)
2021

The World Between Us (Mia

2021-2022 TV Series

)
Various Year Mars Pa More (Rochelle, Izzy, Mia, Sandy, Che-che, Aira, Mycha, Johlan, Jopay)
Film
2001 Tusong Twesome (Debra)
2002 Bakit Papa (Sexbomb Girls)
2002 Bertud ng Putik (Rochelle)
2002 Lastikman (Jopay)
2004 Anak ka ng Tatay Mo (Cynthia) (Jomar)
2004 Fantastikman (Jopay, Grace, Rochelle, Jacky, Cynthia)
2004 Enteng Kabisote (Aira)
2005 Ispiritista (Aifha, Cynthia, Sugar, Danielle, Jovel)
2005 Enteng Kabisote 2 (Louise, Mhyca, Cherry Ann)
2008 Iskul Bukol 20 Years After (Ungasis and Escaleras Adventure) (Aira)
2011 Panday 2 (Jhoana, Jomarie)
2019 Indak (film) (SB NewGen)
References
SexBomb Girls Wikipedia
(Text) CC BY-SA