Maximilian Shulman (March 14, 1919 – August 28, 1988) was an American writer and humorist best known for his television and short story character Dobie Gillis, as well as for best-selling novels.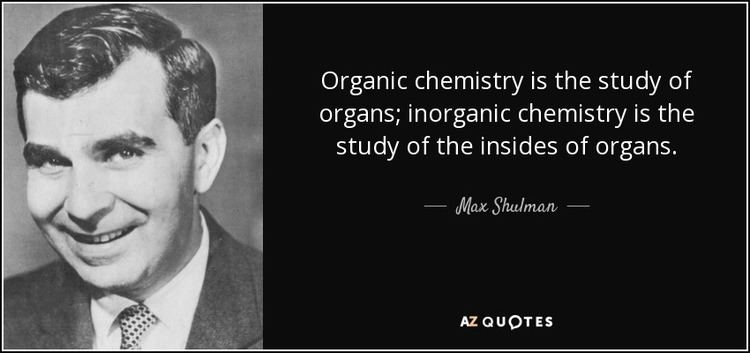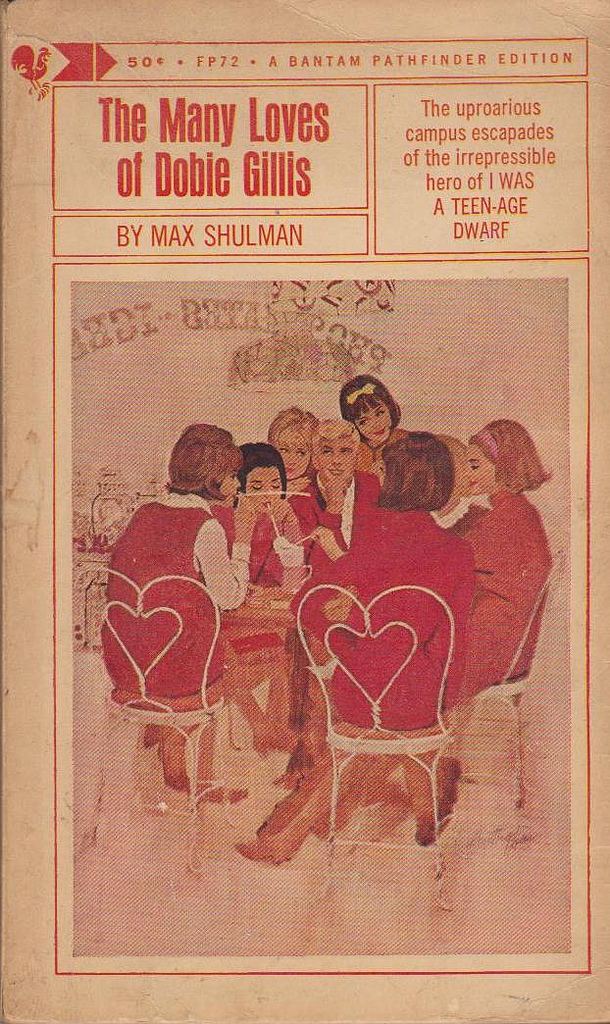 Shulman 's earliest published writing was for Ski-U-Mah, the college humor magazine of the University of Minnesota, in the 1930s. His writing often focused on young people, particularly in a collegiate setting. In 1943 he wrote his first novel, Barefoot Boy with Cheek, a satire on college life, while still a student.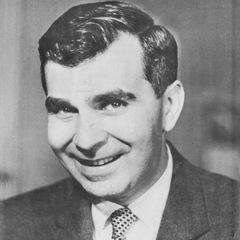 Shulman's works include the novels Rally Round the Flag, Boys!, which was made into a film starring Paul Newman and Joanne Woodward; The Feather Merchants; The Zebra Derby; Sleep till Noon; and Potatoes are Cheaper.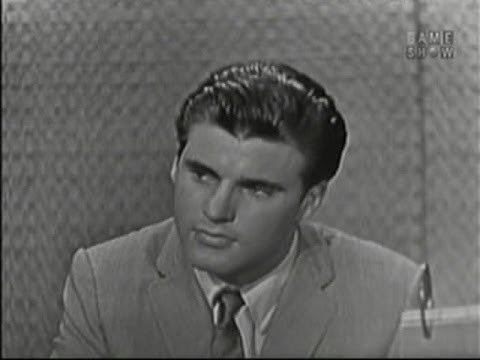 In 1954 he co-wrote (with Robert Paul Smith) the Broadway play The Tender Trap starring Robert Preston, which was later adapted into a movie starring Frank Sinatra and Debbie Reynolds. He wrote the libretto for the 1968 musical How Now, Dow Jones, which was nominated for a Tony Award for Best Musical.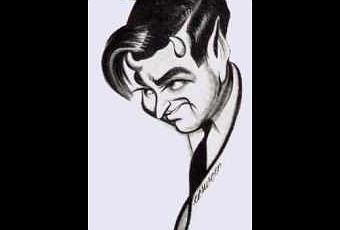 Shulman's collegiate character, Dobie Gillis, was the subject of a series of short stories compiled under the title The Many Loves of Dobie Gillis, which became the basis for the 1953 movie The Affairs of Dobie Gillis, followed by a CBS television series, The Many Loves of Dobie Gillis (1959-1963). Shulman was a script writer for the series and also wrote the series' theme song. The same year the series began, Shulman published a Dobie Gillis novel, I Was a Teenage Dwarf (1959). After his initial success with Dobie Gillis in the early 1950s, Shulman syndicated a humor column, "On Campus", to over 350 collegiate newspapers at one point.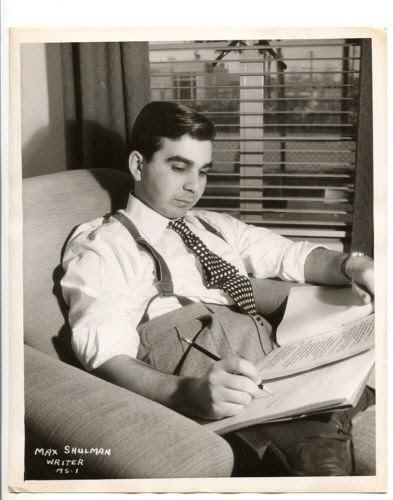 A later novel, Anyone Got a Match?, satirized both the television and tobacco industries (which was ironic as his "On Campus" column was sponsored by a cigarette company), as well as the South and college football. His last major project was House Calls, which began as a 1978 movie based on one of his stories, and starred Walter Matthau and Glenda Jackson; it spun off the 1979-1982 television series of the same name, starring Wayne Rogers and Lynn Redgrave in the leads. Shulman was the head writer.
Shulman was one of the collaborators on a 1954 non-fiction television program Light's Diamond Jubilee, timed to the 75th anniversary of the invention of the light bulb.
His daughter, Martha Rose Shulman, is a cookbook author.
Max Shulman died August 28, 1988, of bone cancer at the age of 69 in Los Angeles, California.