Partner

Sophie Dymoke (2007–)

Years active

2001–present







Full Name

Matthew William Goode

Born

3 April 1978 (age 43) (

1978-04-03

)

Relatives

Sally Meen (half-sister)

Children

Matilda Eve Goode, Teddie Eleanor Rose Goode, Ralph Goode

Movies and TV shows




Similar People

Allen Leech, Benedict Cumberbatch, Mia Wasikowska, Amy Adams, Keira Knightley
Matthew goode interview screen test the new york times
Matthew William Goode (born 3 April 1978) is an English actor. He made his screen debut in 2002 with ABC's TV movie feature Confessions of an Ugly Stepsister. His breakthrough role was in romantic comedy Chasing Liberty (2004), for which he received a nomination at Teen Choice Awards. He then appeared in supporting roles in Woody Allen's Match Point (2005), the German-British romantic comedy Imagine Me and You (2006), the period drama Copying Beethoven (2006). He gained praise for his performance as an aspiring artist in Julian Jarrold's drama Brideshead Revisited (2008) and as Ozymandias in the American neo-noir-superhero film Watchmen (2009), based on DC Comics' limited series of the same name. He then starred in romantic comedy Leap Year (2010) and Australian drama Burning Man (2011), the latter earning him a nomination for Best Actor at the Film Critics Circle of Australia Awards.
Contents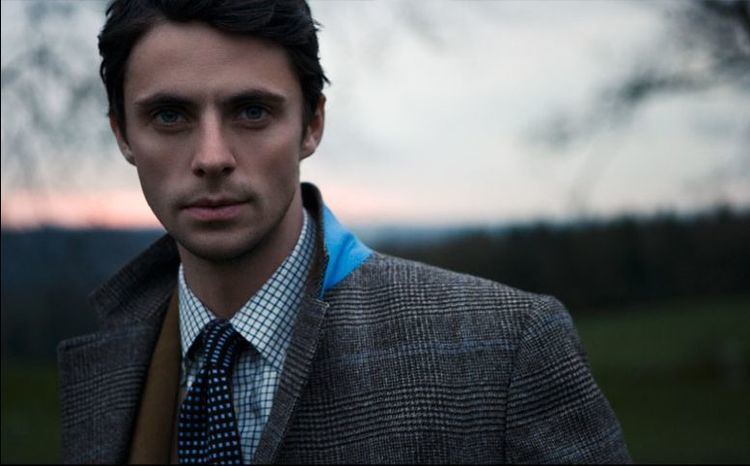 Other notable film roles include The Lookout (2007), A Single Man (2009), Cemetery Junction (2010), Stoker (2013), Belle (2013), The Imitation Game (2014) and Self/less (2015). As well as appearing in films, Goode has appeared in numerous television shows. His most notable television roles include Henry Talbot in the final season of historical period drama Downton Abbey and Finley "Finn" Polmar in the CBS legal drama The Good Wife. He also had a lead role in short-lived, critically acclaimed British drama Dancing on the Edge, as music journalist Stanley Mitchell, for which he earned a nomination for Best Actor in a Miniseries or a Television Film at the Satellite Awards.
Matthew goode talks the good wife the imitation game and golden globes
Early life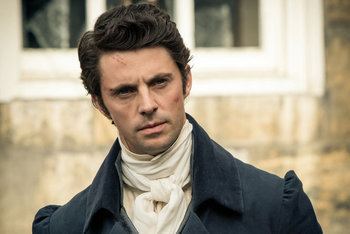 Goode was born in Exeter, Devon. His father is a geologist and his mother, Jennifer, is a nurse and amateur theatre director. Goode is the youngest of five children with a brother, two half-brothers, and a half-sister, television presenter Sally Meen, from his mother's previous marriage. He grew up in the village of Clyst St. Mary, near Exeter. Goode was educated at Exeter School, an independent school in Exeter, Devon, followed by the University of Birmingham and London's Webber Douglas Academy of Dramatic Art.
Career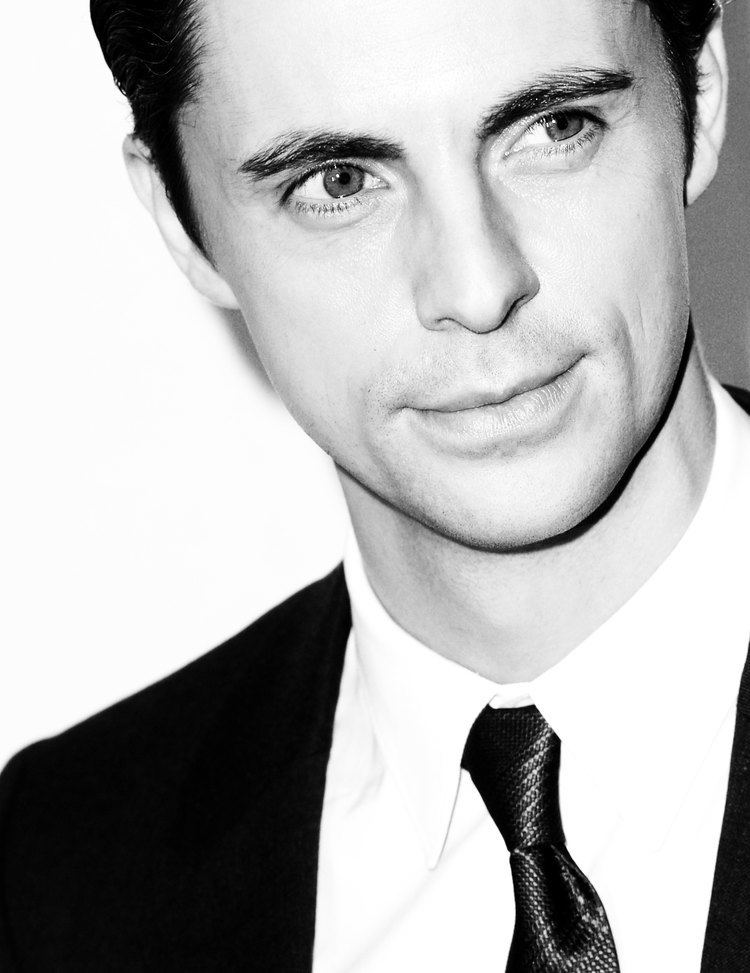 Goode played Peter Lynley, the brother of Inspector Lynley in the BBC production Inspector Lynley Mysteries: A Suitable Vengeance and co-starred in the TV film Confessions of an Ugly Stepsister, based on the Gregory Maguire novel of the same name and William Shakespeare's play The Tempest. In 2004, Goode made his American film debut opposite Mandy Moore in the romantic comedy Chasing Liberty.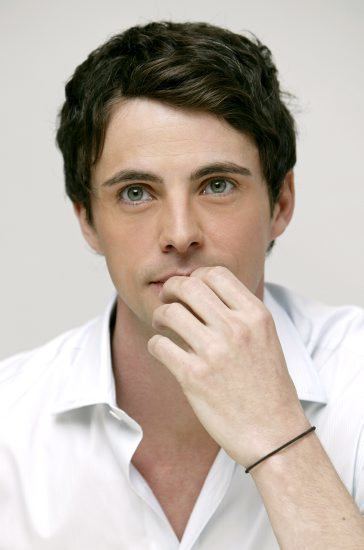 Goode co-starred in Woody Allen's thriller Match Point, opposite Jonathan Rhys Meyers and Scarlett Johansson, Ol Parker's romantic comedy Imagine Me & You, opposite Piper Perabo and Lena Headey, the TV film My Family and Other Animals, opposite Imelda Staunton, the biographical-musical drama Copying Beethoven, opposite Ed Harris and Diane Kruger and Scott Frank's crime drama The Lookout opposite Joseph Gordon-Levitt. He had a whimsical take on Brooke Burgess in the BBC miniseries He Knew He Was Right based upon Anthony Trollope's novel of the same name.
In 2008, Goode starred in the drama film Brideshead Revisited as Charles Ryder, based on Evelyn Waugh's novel of the same name. In 2009, Goode co-starred opposite Malin Akerman in Zack Snyder's superhero film Watchmen as Ozymandias/Adrian Veidt, and co-starred opposite Colin Firth in the drama film A Single Man, based on Christopher Isherwood's novel of the same name. In 2010, he co-starred opposite Amy Adams in the romantic comedy Leap Year.
In 2013, Goode played the lead in the BBC Two drama Dancing on the Edge, as magazine columnist Stanley Mitchell. That same year, he co-starred opposite Mia Wasikowska and Nicole Kidman in the psychological thriller film Stoker.
Also in 2013, Goode co-starred as George Wickham opposite Matthew Rhys in the three-part BBC murder mystery miniseries Death Comes to Pemberley, based on P. D. James' novel of the same name, and a spin-off of the 1995 drama miniseries Pride and Prejudice to commemorate the 200th anniversary of the publication of Jane Austen's novel of the same name.
In March 2014, Goode joined the cast of the CBS legal drama The Good Wife during the fifth season replacing Josh Charles, who played Will Gardner as Finley "Finn" Polmar, a State prosecutor. He made his debut in the fifteenth episode titled "Dramatics, Your Honor" in which Will was killed off. That same year, he appeared in the historical thriller The Imitation Game as Hugh Alexander, a British Second World War cryptanalyst and chess champion.
In 2014, Goode co-starred in the ITV drama Downton Abbey's Season 5 Christmas special titled "A Moorland Holiday" as Henry Talbot. He returned to Downton Abbey in October 2015 beginning in the fourth episode of the sixth season.
In May 2015, Goode left The Good Wife after the sixth-season finale titled "Wanna Partner?". After appearing in multiple films in the mid-2010s, he appeared in 2016's Allied.
Began working on WGN's production of Roadside Picnic series based on the Strugatsky novel in autumn 2016, set to air sometime in 2017.
Personal life
Goode has been in a relationship with his now-wife Sophie Dymoke since 2007. They have two daughters, Matilda Eve (b. March 2009) and Teddie Eleanor Rose Goode (b. September 2013), and a son, Ralph Goode (b. August 2015).
He also supports Liverpool Football Club (L.F.C)
Filmography
Actor
-
Freud's Last Session (pre-production)
as
C. S. Lewis
2022
Medieval
as
King Sigismund
2022
The Offer (TV Mini Series)
as
Robert Evans
- Brains and Balls (2022) - Robert Evans
- It's Who We Are (2022) - Robert Evans
- Crossing That Line (2022) - Robert Evans
- Mr. Producer (2022) - Robert Evans
- A Stand Up Guy (2022) - Robert Evans
- Kiss the Ring (2022) - Robert Evans
- The Right Shade of Yellow (2022) - Robert Evans
- Fade In (2022) - Robert Evans
- Warning Shots (2022) - Robert Evans
- A Seat at the Table (2022) - Robert Evans
2022
The House
as
Raymond (segment "I") (voice)
2018
A Discovery of Witches (TV Series)
as
Matthew Clairmont
2021
The Colour Room
as
Colley Shorter
2020
The Duke
as
Jeremy Hutchinson QC
2020
Four Kids and It
as
David
2019
Downton Abbey
as
Henry Talbot
2019
Official Secrets
as
Peter Beaumont
2018
Ordeal by Innocence (TV Mini Series)
as
Philip Durrant
- Episode #1.3 (2018) - Philip Durrant
- Episode #1.2 (2018) - Philip Durrant
- Episode #1.1 (2018) - Philip Durrant
2018
The Guernsey Literary and Potato Peel Pie Society
as
Sidney Stark
2017
The Crown (TV Series)
as
Tony Armstrong-Jones
- Mystery Man (2017) - Tony Armstrong-Jones
- Matrimonium (2017) - Tony Armstrong-Jones
- Beryl (2017) - Tony Armstrong-Jones
2017
The Big Bad Fox and Other Tales
as
Wolf (English version, voice)
2017
The Hatton Garden Job
as
XXX
2017
The Sense of an Ending
as
Mr. Hunt
2016
Roadside Picnic (TV Series)
as
Redrick Schuhart
- Pilot (2016) - Redrick Schuhart
2016
Roots (TV Mini Series)
as
Dr. William Waller
- Part 2 (2016) - Dr. William Waller
- Part 1 (2016) - Dr. William Waller
2014
Downton Abbey (TV Series)
as
Henry Talbot
- Christmas Special (2015) - Henry Talbot
- Episode #6.8 (2015) - Henry Talbot
- Episode #6.7 (2015) - Henry Talbot
- Episode #6.6 (2015) - Henry Talbot
- Episode #6.5 (2015) - Henry Talbot
- Episode #6.4 (2015) - Henry Talbot
- A Moorland Holiday (2014) - Henry Talbot
2014
The Good Wife (TV Series)
as
Finn Polmar
- Wanna Partner? (2015) - Finn Polmar
- Don't Fail (2015) - Finn Polmar
- The Deconstruction (2015) - Finn Polmar
- Winning Ugly (2015) - Finn Polmar
- Loser Edit (2015) - Finn Polmar
- Undisclosed Recipients (2015) - Finn Polmar
- Red Meat (2015) - Finn Polmar
- Open Source (2015) - Finn Polmar
- Mind's Eye (2015) - Finn Polmar
- Hail Mary (2015) - Finn Polmar
- The Trial (2014) - Finn Polmar
- Sticky Content (2014) - Finn Polmar
- Red Zone (2014) - Finn Polmar
- Message Discipline (2014) - Finn Polmar
- Old Spice (2014) - Finn Polmar
- Shiny Objects (2014) - Finn Polmar
- Oppo Research (2014) - Finn Polmar
- Dear God (2014) - Finn Polmar
- Trust Issues (2014) - Finn Polmar
- The Line (2014) - Finn Polmar
- A Weird Year (2014) - Finn Polmar
- The One Percent (2014) - Finn Polmar
- The Deep Web (2014) - Finn Polmar
- Tying the Knot (2014) - Finn Polmar
- All Tapped Out (2014) - Finn Polmar
- A Material World (2014) - Finn Polmar
- The Last Call (2014) - Finn Polmar
- Dramatics, Your Honor (2014) - Finn Polmar
2014
The Imitation Game
as
Hugh Alexander
2013
The Vatican (TV Movie)
as
Bernd Koch
2013
Death Comes to Pemberley (TV Mini Series)
as
George Wickham
- Episode #1.3 (2013) - George Wickham
- Episode #1.2 (2013) - George Wickham
- Episode #1.1 (2013) - George Wickham
2013
Belle
as
Captain Sir John Lindsay
2013
Dancing on the Edge (TV Mini Series)
as
Stanley
- Interviewing Louis (2013) - Stanley
- Episode 5 (2013) - Stanley
- Episode 4 (2013) - Stanley
- Episode 3 (2013) - Stanley
- Episode 2 (2013) - Stanley
- Episode 1 (2013) - Stanley
2012
The Poison Tree (TV Mini Series)
as
Rex Clarke
- Episode #1.2 (2012) - Rex Clarke
- Episode #1.1 (2012) - Rex Clarke
2012
Birdsong (TV Mini Series)
as
Captain Gray
- Episode #1.2 (2012) - Captain Gray
- Episode #1.1 (2012) - Captain Gray
2010
Cemetery Junction
as
Mike Ramsay
2009
Watchmen
as
Adrian Veidt / Ozymandias
2008
Brideshead Revisited
as
Charles Ryder
2007
The Lookout
as
Gary Spargo
2006
Copying Beethoven
as
Martin Bauer
2005
My Family and Other Animals (TV Movie)
as
Larry Durrell
2005
Match Point
as
Tom Hewett
2005
Agatha Christie's Marple (TV Series)
as
Patrick Simmons
- A Murder Is Announced (2005) - Patrick Simmons
2004
He Knew He Was Right (TV Mini Series)
as
Brooke Burgess
- Part 4 (2004) - Brooke Burgess
- Part 3 (2004) - Brooke Burgess
- Part 2 (2004) - Brooke Burgess
2004
Chasing Liberty
as
Ben Calder
2003
The Inspector Lynley Mysteries (TV Series)
as
Peter Lynley
- A Suitable Vengeance (2003) - Peter Lynley
2003
Al sur de Granada
as
Gerald Brenan
2003
Bounty Hamster (TV Series)
as
Various
2002
The Wonderful World of Disney (TV Series)
as
Casper
- Confessions of an Ugly Stepsister (2002) - Casper
Self
2022
Late Night with Seth Meyers (TV Series)
as
Self - Guest
- Christine Baranski/Matthew Goode/Jewel/Jordyn Blakely (2022) - Self - Guest
2021
All About (TV Series)
as
Self
- All About Matthew Goode (2021) - Self
2019
Hollywood Insider (TV Series)
as
Self
- 32 Facts of Venice Film Festival: Oldest & Most Prestigious Film Event and Oscar-Decider (2021) - Self
- Behind The Scenes: Downton Abbey (2019) - Self
2020
Official Secrets: Cast and Crew Interviews (Video documentary short)
as
Self
2016
The Wine Show (TV Series)
as
Self - Presenter / Self
2020
The Dan Nicholl Show (TV Series)
as
Self - Guest
- Loackdown Special 9 - Bryan, Edwin and Matthew (2020) - Self - Guest
2019
Portrait Artist of the Year (TV Series)
as
Self - Sitter
- Andi Oliver, Geraldine James and Matthew Goode (2019) - Self - Sitter
2016
This Morning (TV Series)
as
Self
- Episode dated 21 April 2016 (2016) - Self
2015
The EE British Academy Film Awards (TV Special)
as
Self
2013
Good Morning America (TV Series)
as
Self - Guest
- Episode dated 12 December 2014 (2014) - Self - Guest
- Episode dated 25 November 2014 (2014) - Self - Guest
- Episode dated 28 February 2013 (2013) - Self - Guest
2009
Made in Hollywood (TV Series)
as
Self
- Episode #8.19 (2013) - Self
- Episode #5.13 (2010) - Self
- Episode #5.11 (2009) - Self
2012
MSN Exclusives (TV Series)
as
Self (2014)
2008
Breakfast (TV Series)
as
Self - Guest
- Episode dated 21 January 2010 (2010) - Self - Guest
- Episode dated 29 September 2008 (2008) - Self - Guest
2010
The Bonnie Hunt Show (TV Series)
as
Self - Guest
- Episode dated 14 January 2010 (2010) - Self - Guest
2010
The Ellen DeGeneres Show (TV Series)
as
Self - Guest
- Episode #7.81 (2010) - Self - Guest
2009
A Single Man: Making of a Single Man (Video documentary short)
as
Self / Jim
2009
Spike Midnight Movie Special: Watchmen (TV Movie)
as
Self
2008
Up Close with Carrie Keagan (TV Series)
as
Self - Guest
- Episode dated 4 March 2009 (2009) - Self - Guest
- Episode dated 27 November 2008 (2008) - Self - Guest
- Episode dated 28 July 2008 (2008) - Self - Guest
2009
Film '72 (TV Series)
as
Self - Interviewee
- Episode dated 3 March 2009 (2009) - Self - Interviewee
2008
God on Trial (TV Movie)
as
Self - Host
2008
Today (TV Series)
as
Self - Guest
- Episode dated 22 July 2008 (2008) - Self - Guest
2008
Canada A.M. (TV Series)
as
Self
- Episode dated 8 July 2008 (2008) - Self
2004
Passport to Europe: On the Set of 'Chasing Liberty' (Video documentary short)
as
Self
2004
Jessica's Crush (TV Series)
as
Self
2001
Big Sound (TV Series)
as
Self
- The Song Remains the Same (2001) - Self
Archive Footage
2022
The Morning Show (TV Series)
as
Self - 'Bob Evans'
- Episode dated 5 May 2022 (2022) - Self - 'Bob Evans'
2014
Lennon or McCartney (Documentary short)
as
Self
2014
Belle: The Story (Video documentary short)
as
Captain Sir John Lindsay (uncredited)
2005
Corazón de... (TV Series)
as
Tom Hewett
- Episode dated 30 November 2005 (2005) - Tom Hewett (uncredited)
References
Matthew Goode Wikipedia
(Text) CC BY-SA