Years active

2012–present

Grandparents

Emilio Q. Daddario




Born

1 October 1987 (age 33) (

1987-10-01

)

New York, USA

Parents

Christina Daddario, Richard C. Daddario

Movies




Similar People




Profiles



Some of matthew daddario s scenes in no kiss list naomi gabriel
Matthew Daddario (born October 1, 1987) is an American actor. He is best known for his role as Alec Lightwood on the Freeform fantasy series Shadowhunters.
Contents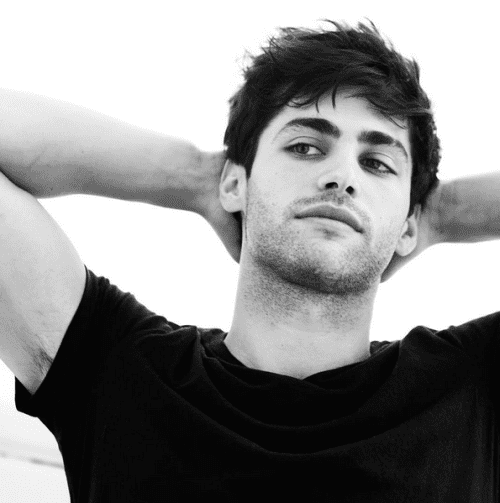 Shadowhunters on set matthew daddario on alec s relationship with jace
Early life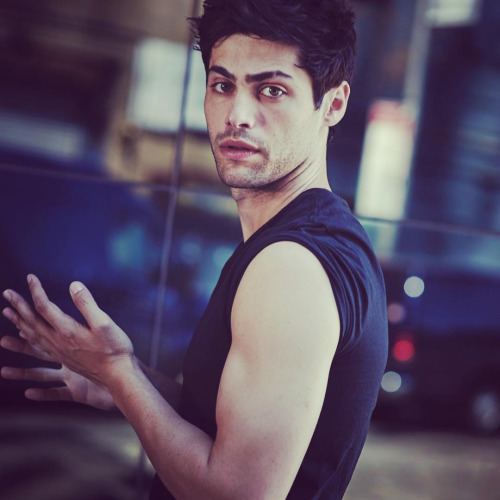 Daddario was born and raised in New York City, the son of Christina, a lawyer, and Richard Daddario, a prosecutor and former head of NYPD Counterterrorism under Mayor Michael Bloomberg. His older sister is actress Alexandra Daddario; he also has a younger sister Catherine Daddario.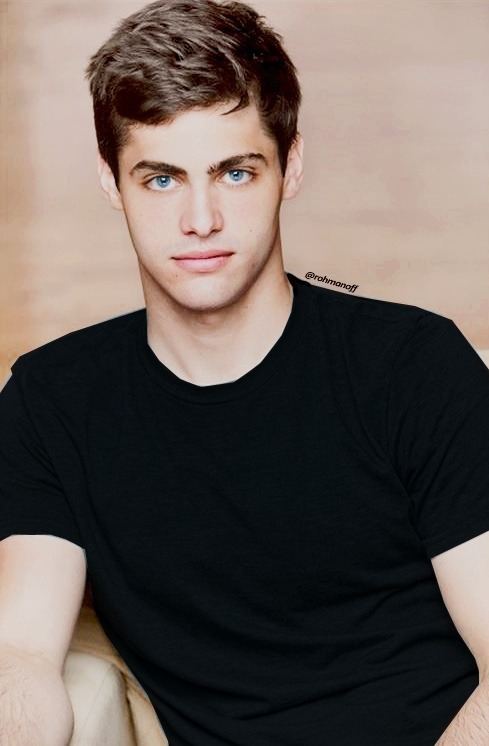 Daddario's paternal grandfather was Emilio Q. Daddario, a Democratic representative to the United States House of Representatives for the state of Connecticut from 1959 to 1971. He is of Italian, Irish, Czech, and English ancestry. Daddario attended the Collegiate School, before studying business at Indiana University Bloomington, from which he graduated in 2010.
Career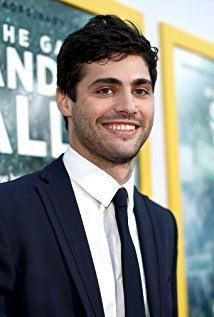 Daddario made his major film debut as Aaron in the romantic drama film Breathe In, directed by Drake Doremus. That same year, he had a supporting role as Channing in the Vince Vaughn-led comedy film Delivery Man, directed by Ken Scott. In 2014, Daddario portrayed Danny Ladouceur in the sports drama film When the Game Stands Tall, co-starring alongside Jim Caviezel, Laura Dern, and Alexander Ludwig. The film is based on the achievements of football coach Bob Ladouceur and the De La Salle Spartans, who set a record 151-game winning streak.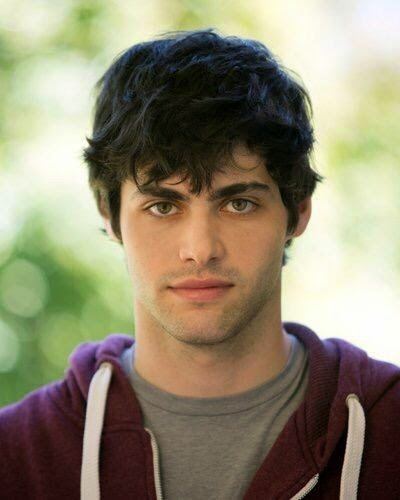 In 2015, he co-starred as Gabriel in the teen comedy-drama Naomi and Ely's No Kiss List. In May 2015, it was announced that Daddario would portray Alec Lightwood on the Freeform fantasy series Shadowhunters, based on The Mortal Instruments series of novels by Cassandra Clare. The series began airing on January 12, 2016, and is currently in production for season 3. Also in 2016, he starred in the remake of Eli Roth's horror film Cabin Fever, directed by Travis Z.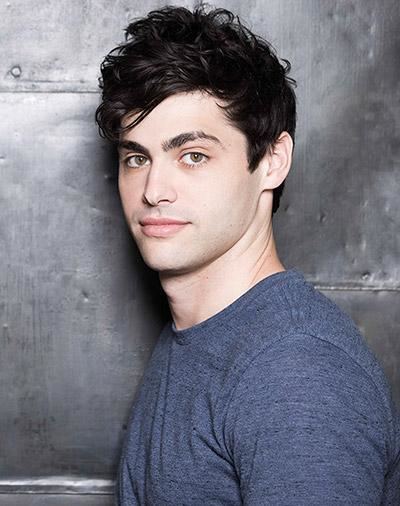 Filmography
Actor
-
Party O'Clock (post-production)
as
Marty
2023
Blue Bloods (TV Series)
as
John DiPierro
- Family Matters (2023) - John DiPierro
2022
Dance Dads
as
Dom Feliciani
2021
Why Women Kill (TV Series)
as
Scooter Polarsky
- The Lady Confesses (2021) - Scooter Polarsky
- The Unguarded Moment (2021) - Scooter Polarsky
- Murder, My Sweet (2021) - Scooter Polarsky
- The Woman in Question (2021) - Scooter Polarsky
- Dangerous Intruder (2021) - Scooter Polarsky
- They Made Me a Killer (2021) - Scooter Polarsky
- Scene of the Crime (2021) - Scooter Polarsky
- Lady in the Lake (2021) - Scooter Polarsky
- The Woman in the Window (2021) - Scooter Polarsky
- Secret Beyond the Door (2021) - Scooter Polarsky
2020
Tommy (TV Series)
as
Blaine
- To Take a Hostage (2020) - Blaine
2016
Shadowhunters (TV Series)
as
Alec Lightwood / Alexander 'Alec' Gideon Lightwood
- All Good Things- (2019) - Alec Lightwood
- Alliance (2019) - Alec Lightwood
- City of Glass (2019) - Alec Lightwood
- Aku Cinta Kamu (2019) - Alec Lightwood
- The Beast Within (2019) - Alec Lightwood
- Heavenly Fire (2019) - Alec Lightwood
- Stay with Me (2019) - Alec Lightwood
- To the Night Children (2019) - Alec Lightwood
- A Kiss from a Rose (2019) - Alec Lightwood
- Beati Bellicosi (2019) - Alec Lightwood
- Original Sin (2019) - Alec Lightwood
- Lost Souls (2019) - Alec Lightwood
- Erchomai (2018) - Alec Lightwood
- Familia Ante Omnia (2018) - Alec Lightwood
- A Heart of Darkness (2018) - Alec Lightwood
- Salt in the Wound (2018) - Alec Lightwood
- A Window into an Empty Room (2018) - Alec Lightwood
- Stronger Than Heaven (2018) - Alec Lightwood
- Thy Soul Instructed (2018) - Alec Lightwood
- What Lies Beneath (2018) - Alec Lightwood
- The Powers That Be (2018) - Alec Lightwood
- On Infernal Ground (2018) - Alec Lightwood
- Beside Still Water (2017) - Alec Lightwood
- Hail and Farewell (2017) - Alec Lightwood
- Awake, Arise, or Be Forever Fallen (2017) - Alec Lightwood
- A Dark Reflection (2017) - Alec Lightwood
- Day of Atonement (2017) - Alec Lightwood
- A Problem of Memory (2017) - Alec Lightwood
- The Fair Folk (2017) - Alec Lightwood
- Those of Demon Blood (2017) - Alec Lightwood
- You Are Not Your Own (2017) - Alec Lightwood
- Mea Maxima Culpa (2017) - Alec Lightwood
- By the Light of Dawn (2017) - Alec Lightwood
- Bound by Blood (2017) - Alec Lightwood
- Love Is a Devil (2017) - Alec Lightwood
- How Are Thou Fallen (2017) - Alec Lightwood
- Iron Sisters (2017) - Alec Lightwood
- Dust and Shadows (2017) - Alec Lightwood
- Day of Wrath (2017) - Alec Lightwood
- Parabatai Lost (2017) - Alec Lightwood
- A Door Into the Dark (2017) - Alec Lightwood
- This Guilty Blood (2017) - Alec Lightwood
- Morning Star (2016) - Alec Lightwood
- Malec (2016) - Alec Lightwood
- Blood Calls to Blood (2016) - Alec Lightwood
- This World Inverted (2016) - Alec Lightwood
- Rise Up (2016) - Alec Lightwood
- Bad Blood (2016) - Alec Lightwood
- Major Arcana (2016) - Alec Lightwood
- Of Men and Angels (2016) - Alexander 'Alec' Gideon Lightwood
- Moo Shu to Go (2016) - Alec Lightwood
- Raising Hell (2016) - Alexander 'Alec' Gideon Lightwood
- Dead Man's Party (2016) - Alexander 'Alec' Gideon Lightwood
- The Descent Into Hell Isn't Easy (2016) - Alexander 'Alec' Gideon Lightwood
- The Mortal Cup (2016) - Alexander 'Alec' Gideon Lightwood
2016
The Last Hunt (Short)
as
Matthias
2015
Naomi and Ely's No Kiss List
as
Gabriel (as Matthew D'Addario)
2014
When the Game Stands Tall
as
Danny Ladouceur
2014
Growing Up and Other Lies
as
Peter
2012
The Debut (Short)
as
Peter Hamble
Producer
-
Nomad Cowboys (Documentary) (executive producer) (post-production)
2016
The Last Hunt (Short) (executive producer)
Director
2016
The Last Hunt (Short)
Self
-
New York Barkada (TV Movie) (pre-production)
as
Self
2019
Abnormallyadam (TV Series)
as
Self
- Thos3 Vlog: Shadowhunters Convention ft. The Shadowhunters Cast (2019) - Self
- Thosbe Vlog: Shadowhunters Convention ft. The Shadowhunters Cast (2019) - Self
2019
BuzzFeed Celeb (TV Series)
as
Self
- Harry Shum Jr. And Matthew Daddario Read Thirst Tweets (2019) - Self
2018
Ok! TV (TV Series)
as
Self
- Episode #3.93 (2018) - Self
2017
Celebs React (TV Series)
as
Self
- Runes and Tunes (2017) - Self
2016
Teen Choice Awards 2016 (TV Special)
as
Self - Winner & Presenter
2016
Superfan Suite: Shadowhunters (TV Series)
as
Self
2016
Dish Nation (TV Series)
as
Self
- Episode #4.152 (2016) - Self
2015
Beyond the Shadows: The Making of Shadowhunters (TV Short)
as
Self
References
Matthew Daddario Wikipedia
(Text) CC BY-SA