Country

India


State

Kerala



Area

54.65 km2


District

Kannur







University

Government Polytechnic, Mattannur




Languages spoken

Malayalam, English

Map of Mattanur
Mattanur, also spelt Mattannur, is one of the major town, Municipality and an Aerotropolis in the Kannur district, state of Kerala, India. Mattanur is around 25 km east of Kannur town and Thalassery. Pin code of Mattanur is 670702
Contents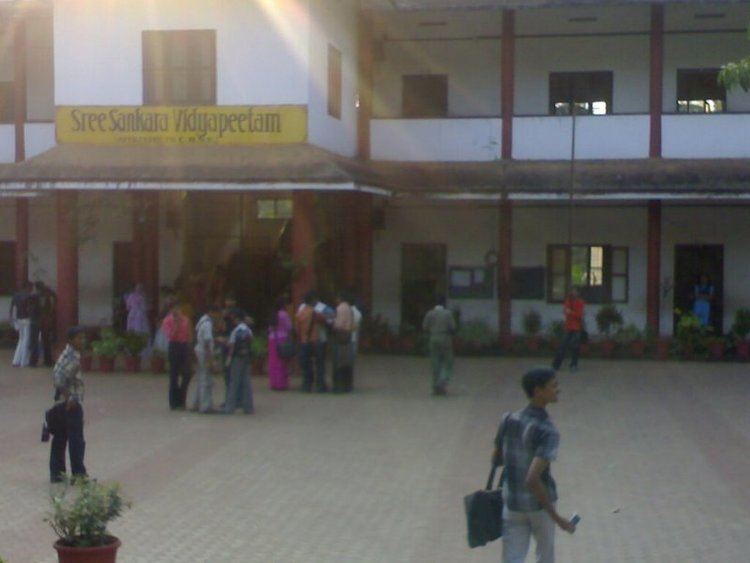 Mattannur lies between Kannur, Thalassery and Iritty. It is the intersection where Thalassery-Coorg highway (Popularly known as TC Road) meets Kannur-Mattanur road and forms Kannur-Mattanur-Coorg highway.The inter-state buses ply between Bangalore and Thalassery, Kannur passes through Mattanur. It is an important hub connecting Kodagu and Kannur. Mattannur has many attractions. 15-Mattannur Assembly Constituency and its extent Mattanur Municicpality and Chittariparamba, Keezhallur, Koodali, Malur, Mangattidam, Kolayad, Padiyoor Kalliad and Thillenkeri Panchayats in Thalassery Taluk.

The proposed Kannur Airport aka Mattanur Airport is just about 3 km from Mattanur, which makes it the closest town to the Airport. Mattanur is now called as Airport City
Thayambaka mattanurum makkalum irikida 27112008010
Aroma ayur heritage india mattanur
Location
Mattannur town is located at the midland of the Kannur District and lies between 11° 52' 34" and 11° 58' 51" North latitudes and 74° 32' 24" and 75° 37' 38" East longitudes. It is surrounded by eight Panchayaths and a Municipality, namely Irikkur and Padiyur at north side, Iritty (Municipality), Thillankeri and Malur at east side, Mangttidam and Vengad at south side and Koodali and Keezhallur at west side.
The town is located at about 500 km north of Thiruvananathapuram, the state capital and about 25 km east of Kannur Town, the district headquarters. Kochi, known as commercial capital of Kerala, is about 280 km and Kozhikode which is a major urban centre of North Kerala is 93 km away from Mattannur; both towards south. Mysore and Bangalore, two major cities of Karnataka State are 154 km 290 km far from Mattannur town towards east, and Mangalore an important port city, is about 166 km away towards north.
Connectivity
The forthcoming Kannur International Airport is located just 3 km from the town and provides the opportunity of air connectivity. It is expected that the flight schedule from here will have linkage to major airport cities in Kerala, India and abroad. Mattannur Town is well connected to the neighbouring towns in Kerala and Karnataka. SH30, part of Thalassery-Coorg Road passes through the town and connects it to other nearby towns like Thalasseri, Koothuparamba, Iritty, Mercara and also have linkages to cities like Mysore, Bangalore, Kozhikode, Kochi, Thiruvananthapuram etc. while Mattannur-Kannur road towards west connects to Kannur Municipal town, the district headquarters. Mattannur–Maruthayi–Mannur road towards north provides accessibility through Nayikali bridge and Mannur bridge to SH36 (Thaliparamba-Iritty Road) thus getting easy access to towns like Irikkur, Sreekandapuram, Thaliparamba and Payyannur. Anjarakandy road passes touching at the entrance of the airport and connects settlements like Anjarakandy, Chakkarakkal etc. The Thalasseri-Coorg road also connects the proposed Hill Highway at Iritty which in turn provides connectivity to all major settlements in the western ghat area. There is no rail connectivity to Mattannur now but the proposals for Thalassery-Coorg railway line and Kannur South-Airport Railway line are still active now and give hope for a rail connection in near future. The nearest railway station is Thalassery and is located at a distance of 26 km from Mattannur town. The Kannur railway station, located at 27 km from Mattannur is the major station in the district having access to all trains including superfast trains to north and south of the country.
Geography
The area has a typical midland character of Kerala with undulating terrain mainly used for dry agriculture activities. The geographical area of municipal town stretches between Irikkur river (portion of Valapattanam river) at north and Anjarakandy river at the south. The town is located at the foothills of the western shoulders of the western ghat rising majestically at the east side, while the western boundary portion is the part of the gradual sloping terrain leading to the Lakshadweep sea. Thalasseri–Coorg road (SH30) passes through Mattannur Municipal Town. The major urban development and activities are confined to the Mattannur junction area where Kannur road meets with State Highway Pazhassi barrage and a garden of Pazhassi Irrigation Project is located very near to the town and the spot is a major tourist destination. The main entrance of the forthcoming Kannur International Airport is in the town area and is just 4 km away from Mattannur junction.
Attractions
The proposed Kannur International Airport is to be located at Moorkhanparamba, near Mattanur town. Mattanur is a nature blessed beautiful place and Pazhassi Dam is a tourist attraction nearby with a well-arranged garden and boating facilities. This dam also provides drinking water to Kannur, Tellichery and Mahe municipalities.
Mattanur is famous for its "Kavu" where ancient folk rituals called Theyyam are performed during the months of January to April.
Annual celebrations-Utsavam of Mattannur "Sree Mahadeva temple" starts from February 27 every year. The eight days festival end with the aaratu. The prathishtadinam of Temple, illam nira, Mandalamasa and Bhagavathasapthaha are holy moments of the temple. In this temple the Lord Mahadeva worshiped with three Bhavas during Morn, Noon and also in Evening here. The 'thee purath vayal' is famous one with the temple, were the lord eliminated the enemies from Tippu Sulthan, who attacked the temple during war by showered thee gola (fire bombs).
Muzhakkunu Shri Mridhagasyleswari temple around 10 km from Mattanur town. Goddesses Amma, thrayambakeswari worshiped here with the form of handing with Mridhanga, with the holy songs of bhakthi here. Varshiikothsavam of Amma starts Pror stars of Meena Masa. Makara Ayana samkram of Makara1[ Thrikkarthika visesha of Vrischika 1 are the prominent holy days. Karkkitaka 1 till the month is the important to Darsana masa of Matha.
"Chalayil mahavishnu kshetram" is a famous Vishnu temple situated in Mattanur is one of the rare temples for worshiping Narasimha avathara of lord Vishnu.
Another famous situated near Mattannur is "Mattannur Juma Masjid" this is one of the biggest & most famous Masjid in Kannur District
Mattanur also has a famous pond known as 'kulathoor'(thareeka's kulam) located near prnss college. The pond is famous for its transparency of water.
Another famous situated near Mattannur is "Perinchery Sree Vishnu Kshethram", for worshiping Lord Lakshmana. Annual celebrations-Eight days Utsavam starts on 'Uthratathi' day of every Kumbhamasam.
The most one with the other is The Pariyaram Shree Subhrahamanya swami Temple, situated in Pariyaram Mundayode, famous for chuvarchithra, worshiping by the Lord Vel Muruka(Senapati Subhrahmanya). The three days of uthsavam starts with the star Aswati of Vrischika malayala months and ends with the Thrikkarthaka vilakku of Karthika day of the month. The thrikkarthika vilakku is the most vishuable seen of the uthsava. All shashti is the holy moments of the temple.
Links Mall
This is the first mall in Mattanur region and the first mall in North Malabar region to feature a Multiplex theatre.
Sahina Cinemas
The first Multiplex of Mattanur and the first theatre to feature Dolby Atmos audio technology in North Malabar region. It is an upgraded version of old theatre named Priya Talkies which existed there before and an updated version of old Sahina Theatre which was also existed in Mattanur.
History
Mattannur has a rich historic background. Historical remains ranging from the Stone Age to the modern age can be seen here and in the surrounding region. The Umbrella stones and Nannangadis that found in various parts of the municipal area shows the importance of history back to centuries in the region. Mesolithic implements and tools obtained from Nirmalagiri just 5 km from the town at some decades back and the discovery and excavations by Babington in 1823 of a few burials at Bangala Motta Paramba, a nearby place, are some evidences of the life existed in the pre-historic period.
One of the eminent personalities from Mattanur was Pulleri Illathu Madhusoodanan Thangal from the pre-independent era. Honorable thangal is known as 'the founder of new Mattanur' in Mattanur History. Thangal sacrifices lot for the people to Mattanur. He laid Paves of Religious Tolerances in Mattanur. He handed over Acres of land to form a Mosquein Mattanur under one condition for the religious purpose only and take an agreement with the Muslims for Reach 'Vilek enna' to Mattanur Mahadeva Temple, during any time for indeed. Mr. Madhu Soodhanan Thangal give free land to Police Station and the Inspection Banglaw for the British rulers under the condition of one condition and One purpose only. This condition ' ONE condition and ONE purpose ' also now exist in this time, During this Janayatha Period also. in short, Mattanur Pulleri Illathu Madhu Soodhanan Thangal and the ancestors are only the makers of Mattanur around, after Purali Raja vamsa in Kannur. During the British rule, he represented the area in Madras Legislative Council. He is the first man, who make Kshethrapravesana to Avarnas in his family temple Mattanur Maha Deva Kshethra, before the proclamation of Kshetra Pravesana Vilambara, in Kerala. But In history, The Pulrali Raja, The martiyor Veera singha Kerala Varma Pazhassi Raja is the only prominent ruler to take all services to the avarnas, Vanavaseees and Muslims in India during the first decades of Modern period.
Sri. K T Madhavan Nambiar, a renowned freedom fighter and Communist Party of India leader, was the president of Mattanur Panchayat for 16 years till his death in 1972. During his tenure as the president, a lot of development took place in the area which includes new roads, electrification etc. The Government Hospital in Mattanur, which now caters to the health needs of thousands of poor people, was established during his tenure. He took initiative in setting up a Fruit Canning Unit in Kallur under Co-Operative Sector. After his death, the unit could not function for years and later was taken over by the Khadi Board and then by RAIDCO. This is one of the important industrial units in the area. Late Mr. V.K Paithal also the other notable president to Mattanur during its Panchayat Periods.
Mattanur was a Municipal face during 1995 onwards, The first chairman Shri N. Mukundan Master leads Mattanur to a new way to modern time. So he is known as the forefather of Mattanur nagara in this time. He paved different plans and farms to Mattanur Municipality.
Some of the most important places in the locality are Illam Moola(Sasthapuram), Pariyaram, Thillenkeri, Muzhakkunnu, Uruvachal and Kallur, and Chavassery. Puralimala is a historical place near Mattannur. Kottiyoor Mahadeva Khsetram is only one and half hours drive from Mattannur.
Muzhakkunu near Mattanur is the 'Aaroodastala' Of Purali- Pazhassi Vamsa of most Northern Kerala. Shri Mridhanga syleswari Temple are situated here. The ancestral temple avasishta of Porkkali goddess, the tharavadu Devatha of Pazhassi are vented, the southern part of the temple Mridhangasylesweri. Muzhakkunnu village is the clearcut Prathifalana kannadi of our India, for its days of Rulers, Zemindari era and the strugglers of mischieves and against achara persons also. Near Grama, is the purana place of Namboodiries in Kerala, where Rishi Parassurama invited and hosted. This is also, a mirror of Bhrahimin or Janmivirudha communist propaganda was taken in cite. The 'polichatukkal' of Rajakkeeya dynasty to unbelievers also took place in here, like other corner places in India, were announces. The 'Karshaka viplava era' were taken places here followed by this 'Polichadukkal'. Chavassery is the other place, where the branch of purali vamsa 'PATINJARAE KOVIL' was taken in huts there. Elipetta Malika, near Mannompazhassi Shree Mahavishnu temple, is the first Kovilaka of forefathers of Martiyor Pazhassi Veerasingha Kerala Pazhassi Raja. Then after decades it was established by a palace in Pazhassi for the unknown period of these rulers.
Pazhassi is one of the important place in Mattanur where Great King Pazhassiraja stayed and still some veera pazhassi generations are staying over there, His tharavad known as Pazhassi kolooth, which is located 5 kilometers from Mattanur. But the koolom does not now exist. It was eliminated by the British enemies during the war period between Pazhassi Veerasingha Kerala varma Pazhassi Raja and with the British. Now, Patinjarae Kovilakom, built by the ancestors of pazhassi still exist. It is also illustrated with in sad mind that the Vamsa of Veera Pazhassi not now exist after the death of Thamburatti Gopalika, in 1990.
The place Thillenkery is very beautiful and historical place near to Mattanur.
Kottayam Dynasty
In the historic book in Keralolpathi, a text book on Kerala history, it is mentioned that the native Kerala Brahmins brought a new ruler named Harischandra from outside and he constructed a fort at the peak of Puralimala hills, which is located very near to the municipal town. Thereafter the history of Mattannur is related to Kottayam Kingdom, which is not fully traceable now. It is believed that Kottayam Rajas are Chandravanshi kshatriyas from central India. They settled and ruled Puranat or Purakeeshnat, the territory which covered the hilly areas falling under former thaluks of Wayanad, Guduloor and Kottayam. In the period of Kolathiris, Kottayam Rajas acquitted supremacy over the territory on the south-eastern tract of the present district. This royal house was divided into three branches- the eastern, southern and western. Of these the first two branches had their seat at Kottayam. The last branch, known as Padinjare Kovilakom settled at Pazhassi. The three famous rules of Kottayam family were Kerala Varma Tampuran, Vidwan Thampuran and Kerala Varma Pazhassi Raja who fought with British.
Pazhassi Raja
Kerala Varma Pazhassi Raja (3 January 1753 30 November 1805), also known as Cotiote Rajah or Pychy Rajah, as recorded by the British, was one of the earliest freedom fighters in India. He was the prince regent of the princely state of Kottayam between 1774 and 1805. His struggles with English East India Company is known as Pazhassi wars or Cotiote War. He is popularly known as Kerala Simham (Lion of Kerala) on account of his martial exploits and super abilities.
Education
One of the important institutes in Mattanur is Pazhassi Raja NSS College. The college was established in 1964, founded by social reformer and great educationalist Padma Bhushan Mannathu Padmanabhan. The college now comes under Kannur University (earlier under the University of Calicut) and offers courses at graduate and post graduate levels. The alumni of the college include Sri. Patyam Srinivasan, a prized possession of Malayalam film industry. Film actor Sri. Jagadeesh was a lecturer in this college, before coming to the film world.
In professional education sector, one of the prominent institute in the area is St.Thomas College of Engineering and Technology, which was established in the year 2014 by St.Thomas Educational Society and is one of the fastest rising Engineering College in Kannur District.
In and around, Mattanur has many government and private schools and private colleges. Mattanur Government Polytechnic college is one of the famous technical institutions which offer technical training. Mattanur Universal College is one of the famous Parallel Colleges in Kannur District.
Mattannur has more than three CBSE-approved English medium schools. One of them is Sree Sankara Vidyapeetam, which was established by the Sree Mahadeva Temple trust.
Kallur New UP school is situated near Mattannur town. They are providing excellent learning atmosphere to their students. Mattanur Government UP School is situated in Mattanur Town. Mattannur is having a lot of artistic talent, social workers, and clubs. "Swathi kalakshethram" is one of the art academies situated in Mattannur and is co-ordinated by Babu Mattannur. Another is "Nadabhramam" under K E Sankaran Namboodiri.
More than three hospitals are there in Mattanur. Mattanur is an upcoming town in Kannur district on the background of airport, land price has shot up like anything with expectations of business opportunities to be brought in by the proposed Kannur Airport. Pariyaram is one of the important places in the Mattanur Municipality, Pariyaram UP School being one among the important educational institution in Mattanur.The Poonkottum Kavu ( the forest land) also situated nearby Pariyaram. Pariyaram Shree Subhrahamnya swami Temple, famous for Chuvarchithra, located near Mattanur Around 3 km far East from Mattanur Town. It is situated between the huts of village In Pariyaram Mundayode. Ancient Hindu Scenario from Puranas and the Pictures of Gods and Goddesses are illustrated here. But the lack of Keeping facilities it toletated to Puzhukuthu. This is Temple place is also the Scenarios of village heart of Mattanur. The temple was built By Pazhassi Purali Vamsa and then handed over to the Zemindars of Pariyaram Manattillom during the Feudal Period. Three or more illoms are there in this village but Manatillom was only now exist. The Ettukettu illom near Pariyaram U P School was handed over to a Muslim family during the time of 1990. Palottupalli, Kalaroad and 19th Mile Busstops from Thalassery Kutagu Road reaches the Temple.
Climate
The region has a tropical humid climate with hot summer and abundant rainfall. The rainfall is available throughout the year except during the months from January to April. Average rainfall is 3438mm. The rainfall during July is very heavy and the region receives 68% of the annual rainfall during this season. The region has a humid climate with an oppressive hot season from March to the end of May. This is followed by south west monsoon which continues till the end of September. October and November witness the post-monsoon (North-East monsoon) or retreating monsoon season. During the months of April and May, the mean daily maximum temperature is about 35 °C. The temperature is low in December and January and the minimum temperature is about 20 °C. On certain days the night temperature may go down to 16 °C, although this is extremely rare.
Culture
Mattanur is famous for its players of the ethnic drum called chenda. Mattanur Panchavadya Sangham, which is a troupe that plays another classical percussion ensemble called Panchavadyam, also hails from this place. The most prominent among them are Mattannur Sankarankutty Marar and Kalanilayam Udayan Namboodiri. Mattannur Sankarankutty Marar is a famous thayambaka artist as well as panchavadya vidwan. He was Melapramani for the famous Thrissur Pooram. Famous cinema actress and dancer, Ms.Anju Aravind is from Pazhassi, Mattannur.
Mattanur UP school is situated near Mattanur bus stand. This is one of the old educational institutions in Mattanur. Sevasram at Sasthapuram, the former Asram of Sreemad Swatmananda Saraswathi is emerging as the main center of social service of Mattannur city. It provides food for in patients on hartal days, pension for needed, job centers for mothers, etc.; Offers Geetha class, Sat-sangam and so on.
Sports
Mattannur is famous for its volleyball. Udaya Sports Club has contributed immensely to development of volleyball in the area and has produced players who represented Kerala state. Sri. C Narayanan Master, famous for his high spin serve and tactical smashes, could not make it to the state team - often selection of team is not always fair, but still respected by all in the locality as a great player. Sri. P K Jagannathan, Principal of SN College and International Volleyball Referee is a product of Udaya Club. PRNSS College Mattanur also used to be a power house in volleyball.Under the captaincy of Sri T P Abdul Razak- elder brother of Sri. Salim Ahmed the director and co-producer of the National Award winning film 'ADAMINTE MAKAN ABU', PRNSS College Team became the strongest team in Calicut University. Sri T P Abdul Razak led Calicut University to third place in All India University Volley Ball Championship.But, with the Police Maidan - the home ground of Mattannur Volley Ball made into Police Quarters, Volleyball in Mattanur met with premature death. Smt. Soumya Sadanandan, the former Indian Vanitha Volley Ball Captain is also from Mattanur.
Political violence
This area is an epicenter of political violence between RSS-BJP and Communists. Communist Party of India (Marxist) (CPI(M)) and the Rashtriya Swayamsevak Sangh (RSS) have been fighting in this area for supremacy for the last 50 years. Clashes in 2008 left seven people killed and many have been injured. The High Court of Kerala called this manslaughter a "compelling sport" and suggested permanent deployment of Central forces in the affected areas.
Mattanur municipality is being ruled by the Communist Party of India (Marxist) lead front from the time it was formed. Mr Bhaskaran Master is the current chairman of the Municipal Council. CPIM have strong presence in the entire municipality and the surrounding villages also
Demographics
As of 2001 India census, Mattannur had a population of 44,317. Males constitute 49% of the population and females 51%. Mattannur has an average literacy rate of 82%, higher than the national average of 59.5%: male literacy is 85%, and female literacy is 79%. In Mattannur, 11% of the population is under 6 years of age.
Transportation
The national highway passes through Kannur town. Goa and Mumbai can be accessed on the northern side and Cochin and Thiruvananthapuram can be accessed on the southern side. The road to the east of Iritty connects to Mysore and Bangalore. The nearest railway station is Kannur on Mangalore-Palakkad line. Trains are available to almost all parts of India subject to advance booking over the internet. There are airports at Mattanur, Mangalore and Calicut. All of them are international airports but direct flights are available only to Middle Eastern countries.
References
Mattanur Wikipedia
(Text) CC BY-SA