Covid-19
Matthew Zicari




Society 1




Mark Zane




Matt Zane




Society 1




Musician







musician, suspension artist, poet




Society 1: Fearing the Exit




The Sound That Ends Creation, Slacker Jesus, Exit Through Fear




Sin Quirin, Preston Nash, Edsel Dope, Spencer Susser, Paul Raven




Mark Zane, Charles Zicari



Matt "The Lord" Zane (born October 7) is an American musician, suspension artist, actor, poet and author .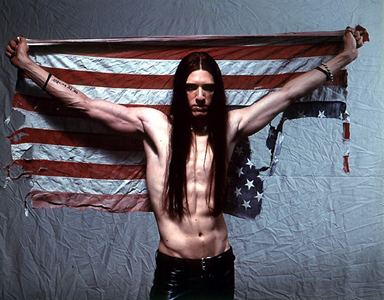 Zane was born Matthew Zicari, in Rochester, New York. After graduating from Musicians Institute of Technology for Guitar Performance, Zane attended Los Angeles Valley College for music.
He was briefly the lead singer of short-lived industrial rock project "Lotus Rising" with world-renowned crossover cellist and electric cellist, Tina Guo, and is currently still the creative force behind Society 1.
Words as Carriers (InZane Records, 2002)
Slacker Jesus (InZane Records, 1999)
Exit Through Fear (Earache Records, 2003)
The Sound That Ends Creation (Earache Records, 2005)
The Years of Spiritual Dissent (Crash Music, 2006)
Live and Raw (InZane Records, 2008)
A Journey from Exile (2011)
Contrasting Views of People Living Within an Artistic Lifestyle (Evil Now, 2000)
Loudtimes Volume 1–3 (Inzane Records, 1999),
Backstage Pass 1–2 (Inzane Records, 1999–2004)
Slacker Jesus Home Video (InZane Records)
Fearing the Exit (Earache Records, 2004),
The Creation of Sound (Earache Records, 2005),
The Strangest Life I've Ever Known (Independently Released, 2006),
In Our Own Images (Crash Music, 2006)
Spread Entertainment .... Himself (2 episodes, 2007–2008) aka Spread TV (USA: new title)
Episode #2.15 (2008) TV episode .... Himself
Episode #1.13 (2007) TV episode .... Himself
Revelation 666 (2006) (TV) (as Matt 'The Lord' Zane) .... Himself
X Rated: The Sex Tapes That Shocked the World (2006) (TV) (as Matt 'The Lord' Zane) .... Himself – Interviewee
Dr. 90210* .... Himself (1 episode, 2005)
Buying the Fountain of Youth (2005) TV episode .... Himself
Society 1: Fearing the Exit (2005) (V) .... Himself
Matt Zane Wikipedia