Birth name

Matthew Pike




Name

Matt Pike




Years active

Late 1980s–present





Instruments

GuitarVocals




Occupation(s)

Musician




Role

Musician







Born

June 3, 1972 (age 43) (

1972-06-03

)


Origin

Denver, Colorado, United States




Labels

Southern LordRelapse RecordsMan's RuinEaracheTee Pee Records




Music groups

High on Fire (Since 1998), Sleep, Asbestosdeath


Genres

Doom metal, Sludge metal, Stoner rock




Albums

Dopesmoker, Sleep's Holy Mountain, De Vermis Mysteriis, Death Is This Communion, Snakes for the Divine
Matt pike high on fire interview soundwave tv 2011 1080 hd
Matt Pike (born June 3, 1972) is an American metal musician best known as the guitarist of the influential doom metal band Sleep and the frontman of High on Fire. He is well known in the metal scene for never wearing a shirt during live performances.
Contents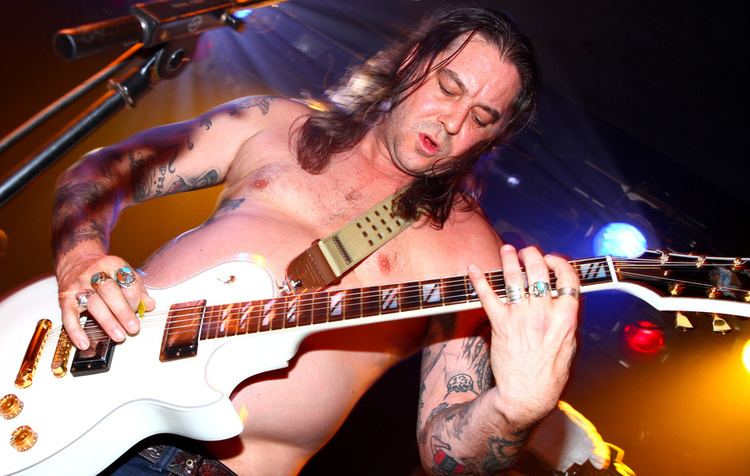 As a guest star, Pike voiced an unnamed character in Metalocalypse on late-night block Adult Swim.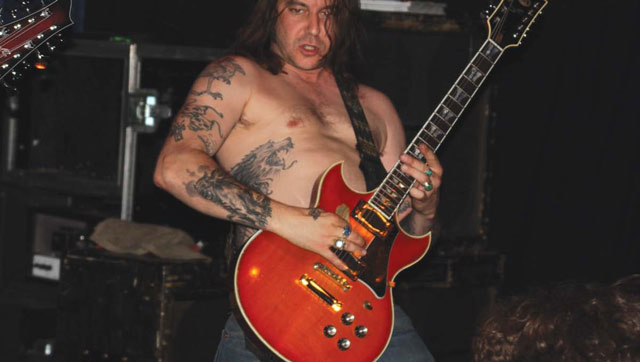 History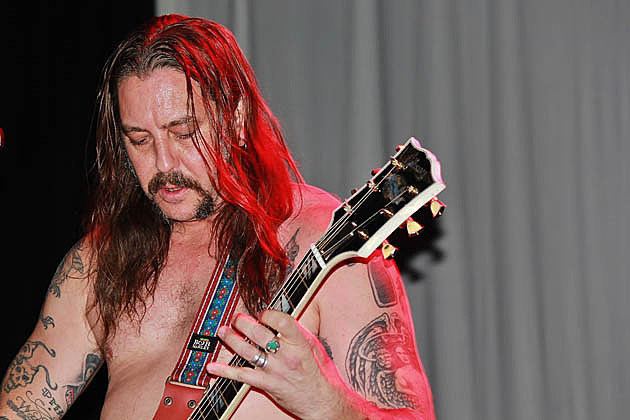 Pike moved to California after spending time in military school while living with his mother in Golden, Colorado. Arriving in San Jose, he realized the hardcore punk and heavy metal scenes were more active than the ones in Denver. He made friends, attended shows, and eventually joined the sludge metal band Asbestosdeath. When playing around the Bay Area they developed a much heavier and slower sound more akin to doom metal. The quartet soon gained a following and changed their name to Sleep.
Sleep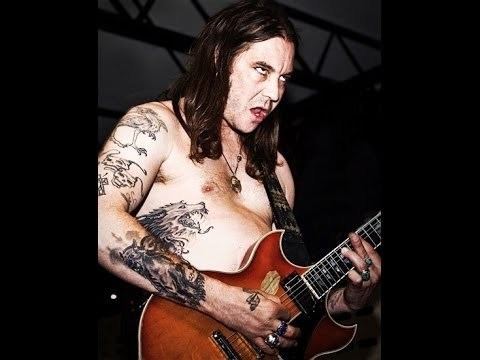 When fellow Sleep guitarist Justin Marler quit the band, Sleep became a power trio. The band's second album, Sleep's Holy Mountain, illustrated Pike as a young Tony Iommi—Playing Black Sabbath-styled riffs that invariably made a profound impact on the developing stoner metal/doom metal scene.
As a result of the increased press, the band's demographic and following widened greatly, and major label deals soon began surfacing. However, instead of following a path to mainstream exposure, the band fled further underground, turning down countless major label deals and submitting the one-song, full-length Jerusalem in mid-1996. In 1997, the band called it quits after London Records refused to release the Dopesmoker/Jerusalem recordings and the pressure the members were experiencing became unbearable. Pike couldn't come to terms with the break-up and became depressed. He soon realized that his career as a musician was far from over, and began inviting people to jam in his garage. Deciding to work in a power trio again, he brought in Desmond Kensel (drums) and an old friend George Rice (bass) to play in his new band. Within six months, the jams were headed to fruition and High on Fire was developing from a simple need to play guitar again.
High on Fire
From the ashes of Sleep rose Pike's new band, High on Fire (HOF), and while his guitar tone remained largely the same, he began playing faster and more aggressively than Sleep. Pike handles both guitar and vocal duties in the band, as well as writing a bulk of the material. High on Fire have toured constantly since their inception.
Scum Angel/Kalas
Pike was the frontman of the Bay Area psychedelic-metal band Kalas (formerly Scum Angel) that featured members of Econochrist, Samiam, and Cruevo. Pike set aside the guitar for Kalas, as they already featured two guitarists; his vocals were surprisingly melodic, especially compared to his snarling growls in High on Fire. After only releasing a self-titled album, Kalas split by October 2006.
Equipment
Pike has only rarely changed his guitar setup since his time in Sleep. He played mainly Gibson Les Pauls through the first three High On Fire albums, including the cherry-sunburst Standard he used in his previous band. During the early years of Sleep, Pike used Laney and Orange Amps but Pike and Al Cisneros discovered the Matamp "Green" while on tour in England, which became their preferred amplifier. Between the touring cycle for Blessed Black Wings and Death Is This Communion, Pike teamed up with First Act to design a custom guitar. He, along with Bill Kelliher and Brent Hinds of Mastodon, designed a 9-stringed double-cutaway solid-body guitar, made of mahogany and maple. The bottom three strings (tuned to C, F, Bb on Pike's guitar) are normal; however, the treble strings are doubled up, similar to a 12-string guitar, to provide a natural chorus effect and add depth to the sound. They are tuned to Eb, G, C, with their adjacent strings tuned the same, making the overall tuning C-Standard.
A few photos online have shown him using his Laney amps and some Marshall amps as well. In the Sleep "Dragonaut" video, he was shown using a Hiwatt amplifier. Initially, the only other addition he made to his set up after Sleep was adding a Soldano X-77 Preamp (to add more gain) to the Green head. He eventually switched to a beefy Soldano SLO-100 Head during the Blessed Black Wings era.
Currently for High on Fire, he has been only using two Soldano SLO-100s with different speaker cabinets at each show. He also has a Boss TU-3, an MXR Carbon Copy Analog Delay and an ABY box for switching between the amps in his live signal chain.
As of, December 2011, Matt Pike and Lace Music Products announced the release of Pike's Signature pickup set, dubbed the "Dirty Heshers".
Pike's rhythm guitar style mostly consist of power chords.
Discography
Asbestos Death Dejection EP (1990 Profane Existence)
Asbestos Death Unclean EP (1990 self-released)
Sleep Volume One CD (1991 Tupelo Records)
Sleep Volume Two 7" EP (1992 Off The Disk Records)
Sleep Sleep's Holy Mountain CD/LP (1992 Earache Records)
Sleep Jerusalem CD (1999 The Music Cartel)
High on Fire Early Recordings EP (1999 12th Records)
High on Fire The Art of Self Defense (2000 Man's Ruin Records)
High on Fire Surrounded by Thieves (2002 Relapse Records)
Sleep Dopesmoker CD/LP (2003 Tee Pee Records)
High on Fire Blessed Black Wings (2005 Relapse Records)
High on Fire split 7" with Ruins (2005 Skin Graft Records)
High on Fire Live from the Relapse Contamination Festival (2005 Relapse Records)
Kalas Kalas (2006 Tee Pee Records)
Asbestos Death Unclean Dejection (2007 Southern Lord Records)
High on Fire Death Is This Communion (2007 Relapse Records)
High on Fire - Snakes for the Divine (2010 E1 Music)
High on Fire - De Vermis Mysteriis (2012 E1 Music)
Sleep - The Clarity 12" Single (2014 Williams Street Records)
High on Fire - Luminiferous (2015 E1 Music)
References
Matt Pike Wikipedia
(Text) CC BY-SA