Preceded by

Bobby Bright




Religion

Presbyterianism




Role

U.S. Representative




Parents

Joel Fredrick Dubina




Political party

Republican




Name

Martha Roby




Spouse

Riley Roby






Born

July 26, 1976 (age 39) Montgomery, Alabama, U.S. (

1976-07-26

)


Alma mater

New York University Samford University




Office

Representative (R-AL 2nd District) since 2011




Education

Cumberland School of Law (2001)




Children

Margaret Roby, George Roby




Similar People

Bobby Bright, Mo Brooks, Joel Fredrick Dubina, James T Rapier, William Louis Dickinson




Profiles




Twitter

Facebook
Hillary clinton scolded by congresswoman martha roby for clinton s bizarre laughter 10 22 2015
Martha Dubina Roby (born July 26, 1976) is the U.S. Representative for Alabama's 2nd congressional district. She is a member of the Republican Party. She defeated incumbent Representative Bobby Bright on November 2 during the United States House of Representatives elections in Alabama, 2010, and assumed office in January 2011. Roby and Terri Sewell are the first women elected to Congress from Alabama in regular elections.
Contents
Rep. Martha Roby Wants to Disincentive the Abortion Industry
Early life, education, and legal career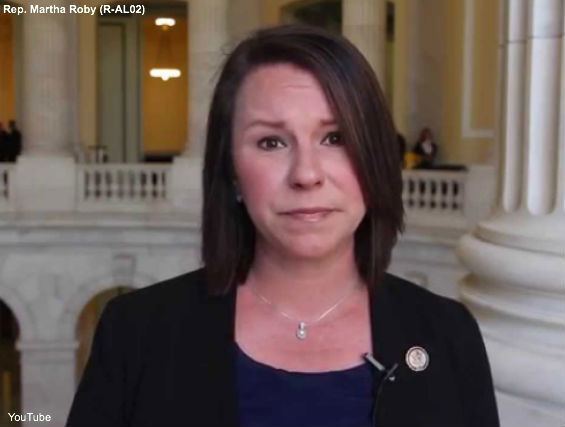 Roby was born in Montgomery, Alabama and attended New York University, where she received a bachelor of music degree. She then entered the Cumberland School of Law at Samford University in Birmingham, Alabama, receiving her J.D. in 2001. She is the daughter of Joel F. Dubina, a Senior Judge on the United States Court of Appeals for the Eleventh Circuit.
Before entering politics, she worked at the law firm of Copeland, Franco.
Elections
Roby was elected to the Montgomery City Council in 2003, defeating a total of five opponents, and winning 54.88% of the votes cast in her district.
Tenure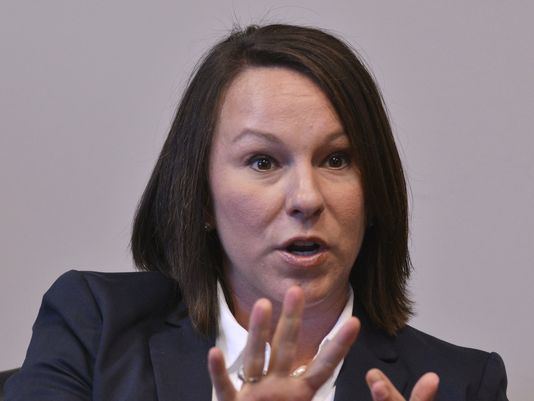 In her first term on the Council, Roby joined 3 other council members and then mayor Bobby Bright in opposing the building of a shopping mall in East Montgomery, opposed privatizing the disposal of household garbage, supported a 10 cent cigarette tax increase, and argued for a state sales tax holiday. She headed a committee focused on illegal immigration; the committee's goal was to create a law that revoked business licenses for companies that used illegal aliens.
Committee assignments
Immigration committee
Elections
2010
Roby challenged incumbent Democratic U.S. Congressman and former Montgomery Mayor Bobby Bright in Alabama's 2nd congressional district. In the four-candidate Republican primary, Roby ranked first with 49% of the vote, barely missing the 50% threshold needed to win the nomination and avoid a run-off. Rick Barber ranked second with 29% of the vote. In the run-off election, Roby defeated him 60%-40%.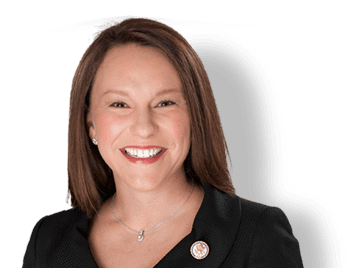 Roby was endorsed by both Newt Gingrich and Sarah Palin in the most expensive race in the district's history. Martha Roby spent a total of $1,240,275.64 on her 2010 election. Most of her funds came from large individual contributions. Her top contributor was Jim Wilson and Associates, a Montgomery real estate developer, who contributed $25,300.00. Roby's top industry contributor was leadership PAC's. They contributed a total of $106,010.
Roby defeated Bright 51%-49%, a difference of 4,780 votes. Roby won just 7 of the district's 16 counties: Autauga, Elmore, Covington, Coffee, Geneva, Dale, and Houston counties. Bright won Montgomery County with 59% of the vote. Ultimately, Roby's margin in heavily Republican Autauga and Elmore counties proved too much for Bright to overcome.
2012
The 2nd had long been a conservative district, and reverted to form as Roby won a second term, defeating Democrat Therese Ford 64%-36%. She won 11 of the district's 15 counties. However, she lost her home county of Montgomery again, 53%-47%.
Tenure
Roby identifies herself as a staunch conservative, who explained "true conservative values" thusly: "I believe in the sanctity of life. I believe in the protection of the second amendment. I believe in small, limited government and lower taxes. I believe that we should live within our means and I believe in the central role of faith and family in our lives." Roby is a signer of Americans for Tax Reform's Taxpayer Protection Pledge.
Regulation reform In December 2011, Roby voted in support of H.R. 10, the "Regulations From the Executive in Need of Scrutiny Act," which would have required Congressional approval for any "major regulations" issued by the executive branch but, unlike the 1996 Congressional Review Act, would not require the president's signature or override of a probable presidential veto.
Immigration Roby is an opponent of "amnesty" policy for immigrants, and said in a 2010 debate, "I will never support any legislation with the word 'amnesty' in it."
Abortion Roby voted "yea" for bill HR 358 and HR 3, both bills prohibiting taxpayer money from paying for individual abortions. Representative Roby introduced HConRes36, which had the main goal to defund Planned Parenthood which is a non-profit organization. Roby believes "The more taxpayer dollars awarded to Planned Parenthood, the more abortions the group will perform".
Agriculture Roby is a member of the subcommittee for agriculture, energy, and forestry, and believes that federal agencies need to be "reign[ed] in". She believes that the Conservation Reserve Program (CRP) should be limited. Roby believes CRP is causing a loss of farming production. She has also stated that CRP is no longer helping the environment. She also has spoken out against many of the Environmental Protection Agency actions, specifically the MACT ruling.
Health care reform Roby is against government paid-for or sponsored healthcare. She has repeatedly voted to repeal the health care bill also known as the Patient Protection and Affordable Care Act She also voted for the Ryan Budget Bill, which would change medicare into a voucher system.
Defense Representative Roby has consistently voted to prevent any defense spending cuts. She has also voted against a reduction in Navy and Aircraft Procurement as well as voting "yea" for various extension of the armed forces budgets. She has only focused on cutting "non-defense" spending.
War in Afghanistan Roby voted "Nay" to remove American forces from Afghanistan by December 31, 2011.
Food stamps Roby voted in September 2013 to cut $39 billion from the food stamp program; the Montgomery Advertiser noted that "About 41,000 households in Roby's southeastern congressional district received food stamps in 2011".
Taxes In 2010 Roby signed a pledge sponsored by Americans for Prosperity to not vote for any Global Warming legislation that would raise taxes.
Legislation
Roby has sponsored six bills of her own, including:
112th Congress (2011-2012)
H.R. 3454, a bill to place a cap on acreage included in the Conservation Reserve Program, introduced November 17, 2011, reintroduced in the 113th Congress as H.R. 349
113th Congress (2013-2014)
H.R. 1406, a bill to require employers to provide their employees with 1.5 hours of paid time off for each hour of overtime put in by the employee, up to a maximum of 160 hours of paid time off per calendar year, and to require employers to provide monetary compensation to employees after each calendar year for any unused paid time off, introduced April 9, 2013. H.R. 1406 has passed the House of Representatives but has yet to become law.
H.R. 2089, a bill to prohibit the Department of Education from providing incentives or coercing States to participate in voluntary partnerships with other states to develop and implement shared academic content, standards, and assessments, introduced May 22, 2013
Committee assignments
United States House Committee on Appropriations
United States House Appropriations Subcommittee on Commerce, Justice, and Science
United States House Appropriations Subcommittee on Military Construction and Veterans Affairs
United States House Appropriations Subcommittee on Labor, Health & Human Services, and Education
House Select Committee on the Events Surrounding the 2012 Terrorist Attack in Benghazi
Republican Study Committee
References
Martha Roby Wikipedia
(Text) CC BY-SA