Name

Mark Albion




Role

Author





Spouse

Joy Albion




Organizations founded

Net Impact






Born

April 3, 1951 (age 64) (

1951-04-03

)


Children

Amanda and Nicolette Albion




Education

Harvard University, Harvard Business School




Books

Making a life - making a living, More Than Money: Question, True to yourself, The Advertising Controver, Advertising's hidden effects
The paradox of achievement mark albion tedxstmarksschool
Mark Albion (born April 3, 1951) is an American business theorist, social entrepreneur and author of values-based business literature.
Contents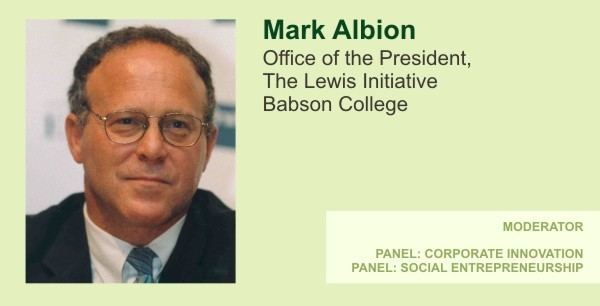 Dr k s entrepreneurial mind interview with dr mark albion 2010
Biography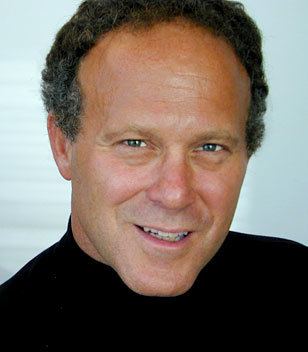 Albion received his post-secondary degrees from Harvard University, including a BA in Economics, a joint MA/MBA and a joint PhD/DBA in Business Economics from Harvard University and Harvard Business School. He wrote his undergraduate thesis under the direction of Professor Janet L. Yellen, who became the 15th chair of the Board of Governors of the Federal Reserve System in 2014. During his graduate studies, Albion was mentored by Professor John V. Lintner, whose work was awarded the Nobel Prize in 1990. His doctoral thesis, which received the AMA's award for Best Doctoral Dissertation of 1981, was written under the supervision of Professor Michael Porter.
From 1982 to 1988, Albion served as an assistant professor and then as an associate professor at Harvard Business School, where he taught MBA retail management and marketing classes, and developed the classroom material to introduce the personal computer into the MBA curriculum. He focused on Harvard doctoral programs and helped create joint doctoral programs with other Harvard schools. He was featured by 60 Minutes as one of the top young (under 40) business-school professors in the country.
In 1986, his mother's battle against cancer prompted Albion to reflect upon his goals and the role of business in alleviating poverty and suffering. That year, he connected with responsible business leaders who in 1987 formed the Social Venture Network (SVN). In the summer of 1988, Albion left Harvard Business School to develop a community of service-minded MBAs. In the ensuing thirty years, he made over 625 speaking trips to universities and their business schools to build a network for students interested in transforming enterprise to create a world of more social and economic justice, serving as Faculty Founder of what is today called Net Impact. Coupled with his subsequent involvement with U.S. Congress and officially the United Nations on how to educate socially responsible young leaders, Business Week dubbed Albion as "the savior of b-school souls."
From 2009 to 2010, Albion served in the Office of the President at Babson College to help integrate social values and sustainability into the college, and founded the inaugural AshokaU Changemaker Campus Team.
In 2011, Albion co-founded with neuroscientist Dr. Mrim Boutla, More Than Money Careers, which provides an e-learning, self-leadership career platform to help students, alums and professionals get clear, connected and hired for well-paying social impact jobs that fit their values. As of 2014, the company had 52 university clients and had won several awards for its ed-tech platform, including Ashoka's Cordes Innovation award in 2013.
Albion is heavily involved in interfaith religious events, as a teacher and participant, and most significantly in adult Jewish education, earning a two-year degree from Hebrew College in 2002. Albion became a prominent representative used by the Jewish Reform Movement's adult education Meah program 2003–2007.
Professional recognitions, selected:
In 2010, Albion received from the Indiana University the National Entrepreneur of the Year Award in recognition for his contributions to social entrepreneurship, social innovation and sustainable business.
Trust Across America – 2011–2013 Top 100 Thought Leaders in Trustworthy Business Behavior.
Fast Company's Fast Pack 50.
World Business Fellow.
New York Times Best Selling author.
One of the Public Faces for Reform Jewish "Meah" program, 2003-7.
College and High School Commencement speaker.
Work
Albion became a pioneer in inspiring MBAs to leverage business principles to build a better world. His work was lauded by leaders as diverse as Mother Teresa (Saint Teresa of Calcutta) and Ronald Reagan, as mentors and supporters.
Net Impact
In 1988, Albion began speaking at U.S. business schools about purposeful careers with social impact. In 1993, Faculty Founder Albion and a few other SVN members launched with 13 MBA students Students for Responsible Business (SRB). SRB was renamed Net Impact in 1999. The leading global non-profit organization empowers a new generation to use their careers to drive transformational change in the workplace and the world. With Liz Maw as CEO since 2004, Net Impact currently supports over 300 autonomous volunteer-run chapters and a membership base of over 100,000, with programs and networking events centered on topics such as corporate social responsibility, social entrepreneurship, social enterprise management, nonprofit management, social intrapreneurship, international development, and environmental sustainability, attended by millions of students and young professionals each year.
Speeches
Since 1986, Albion has given over 625 speeches at business schools and universities on 5 continents. His work in helping successful leaders achieve positive social and environmental change through business principles was featured in numerous publications, including BusinessWeek (where in 1997 he was dubbed 'the savior of business school souls'),"The Green MBA" for Lifestyles of Health and Sustainability (LOHAS),"Forbes: Mark Albion on Net Impact and Its Accomplishments", "Fast Company: Mark Albion-A Living or a Life?" and "Mark Albion-Build Brand You Columnist". Mark has given several college commencement speeches, such as one to 4200 in Northeastern graduate schools on June 6, 2014, entitled "Live a Life, not a Resume". On October 3, 2015, Albion gave a TEDx Talk at the 150th anniversary of the private school he attended, St. Mark's School in Southboro, MA. That talk was entitled "The Paradox of Achievement" with the central message that achievement should be based in love not be a vehicle to get love.
United Nations
Between 1995 and 1996, Albion was tasked by the United Nations to lead a research team to uncover key success factors to develop young socially responsible global leaders. He presented the results of this research in an official speech to the United Nations in 1996, which led to his first personal mentorship meeting with Mother Teresa (Saint Teresa of Calcutta).
The Good Life Parable
Based on his 1997 published story and similar to a 1963 German-written story, in 2008, Mark's created the 3-minute animated movie "The Good Life Parable" produced with Free Range Studios. Winner of four sustainability awards in 2009 (Wild and Scenic Environmental Film Festival, Hot Springs Environmental Film Festival, American Conservation Film Festival, Appalachian Summer Festival), the "Good Life Parable" was selected to be distributed to 61M potential viewers through the Outside TV Outside Film Festival Program on Sunday nights between November 2010 and November 2011. Special Oscar recognition in 2013.
Writings
Albion is the author of several books concerning living a life of service, discussing leaving what you know to find what you love (Making a Life, Making a Living) (New York Times Best Seller), imbedding what you love into your career (More Than Money: Questions Every MBA Should Answer), and developing the skills needed to scale your passion and serve others (True to Yourself). In addition, Albion published dozens of columns in publications such as UNREASONABLE.is, Aish.com and Fast Company, as well as over 160, 4000-word monthly newsletters. Published from 1996 to 2008, Albion's newsletters was subscribed to by millions of readers across 87 countries. Albion lives in Dover, MA with his wife, Joy. They have two millennial daughters, Amanda, and Nicolette.
Several themes run through Albion's writings:
Don't get really good at what you don't want to do – Many times, we are told that we are good at something, and that's that, we keep doing it even though we might be passionate by something completely different.
Know how YOU measure success - Examining your personal definition of what you value and how you measure a "good life" is critical to determining how to spend your one and only life.
Money doesn't talk, it swears - Any life plan must include how you come to terms with money and how much is enough; while we are spiritual beings, we live in physical, material form that must be acknowledged.
Live a life, not a resume - What you believe is your safest career move may be your riskiest. What is safe is following what you believe is your destiny; what is more risky is selling out for money and power that takes you in another direction.
Don't live a deferred life plan – When considering career changes, we always find reasons to delay. But after making a change, most professionals wish they had done it sooner.
Surround yourself with a community of love - Professionals that are happiest at work often say it is because of their relationships with colleagues and clients. At business schools, We primarily practice analytical skills, not relationship building skills. However, don't forget the importance of a community of respect and friendship for personal and professional fulfillment and success.
Look not at the masses, but at the one - Impact is not about numbers, it's not about size. It is about improving the world one person, one soul, at a time.
Plant trees under whose shade you will never sit – Including unreachable goals to our lives add meaning to our life and energy to our work as they connect us with something bigger than ourselves.
Selected publications
Books, a selection:
Albion, Mark S., and Paul W. Farris. The Advertising Controversy: Evidence on the Economic Effects of Advertising. Auburn House, 1981.
Albion, Mark S. Advertising's Hidden Effects: Manufacturers' Advertising and Retail Pricing. Auburn House, 1983.
Albion, Mark S. and Edward Hoff. Business Decision Making. Prentice-Hall, 1986.
Albion, Mark S. Making a Life, Making a Living®: Reclaiming Your Purpose and Passion in Business and in Life. Warner Books, 2000.
Albion, Mark S. Finding Work That Matters. Sounds True, 2002 (3-CD series).
Kang, Lawler and Mark Albion. Passion at Work: How to Find Work You Love. FT Press, 2005.
Albion, Mark S. True to Yourself: Leading a Values-Based Business. Berrett-Koehler, 2006.
Albion, Mark S. More Than Money: Questions Every MBA Needs to Answer to Redefine Risk and Reward for a Life of Purpose. Berrett-Koehler, 2008.
Articles, a selection:
Farris, Paul W., and Mark S. Albion. "The impact of advertising on the price of consumer products." The Journal of Marketing (1980): 17-35.
Farris, Paul W., and Mark S. Albion. "Determinants of the advertising-to-sales ratio." Journal of Advertising Research 21.1 (1981): 19-27.
Albion, Mark S. "In Search of True North." Prince of Wales Publications, 1996.
Albion, Mark S. "Build Brand You." Sixteen Columns for Fast Company Magazine, 2001-2.
Albion, Mark S. "Leading a Values-Based Business." Kellogg School of Management, Summer 2006.
Albion, Mark S. "Turn Your Values into Value." Journal of Values Based Leadership, Summer 2008.
Albion, Mark S. "Monk, Architect, Diplomat: Three Types of Leadership are Necessary to Build a Successful Organization." Stanford Social Innovation Review, Fall 2010.
Albion, Mark S. "Clarifying Your Mission: The First Step to Making Social Impact Careers Happen." Forbes Magazine, March 2013.
References
Mark Albion Wikipedia
(Text) CC BY-SA