Instruments

Vocals, guitars

Years active

1978–present







Born

March 20, 1955 (age 66)

Taisha

, Japan (

1955-03-20

)

Occupation(s)

Singer, composer and lyricist

Labels

RCA

(1978-1982)Alfa Moon (1984-1987)Moon / MMG (1987-1993)Moon / East West Japan(1994-1997)Moon /

Warner Music Japan

(1998-present)

Albums

Expressions, TRAD, Variety, Impressions, REQUEST

Similar

Yumi Matsutoya, Tatsuro Yamashita, Anri
me singing single again by mariya takeuchi
Mariya Takeuchi (竹内 まりや, Takeuchi Mariya, born March 20, 1955) is a Japanese singer and songwriter. She is from Taisha, Shimane, now the city of Izumo.
Contents
Early life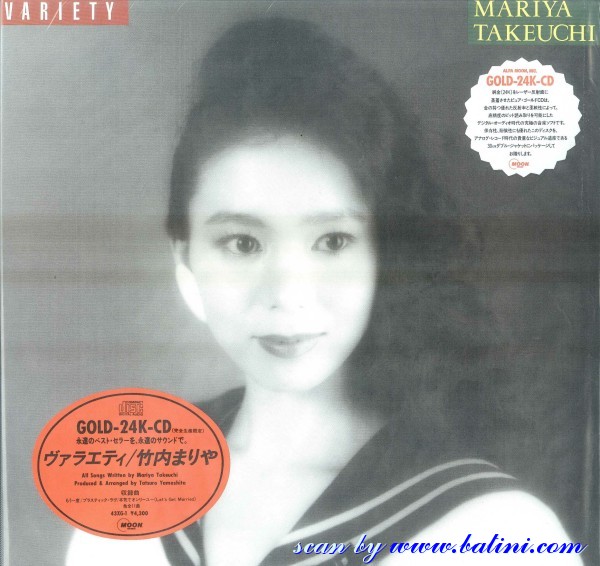 Takeuchi was born in Taisha city in the Hikawa district of Shimane Prefecture. She spent a year studying in the United States while she was at high school. Her musical career started in 1978 while she was studying at Keio University, with the single "Modotte-Oide, Watashi no Jikan" (Please come back, my time) and the album Beginning. The 1979 single "September" and the 1980 single "Fushigi na Piichi Pai" (Mysterious Peach Pie) were both hits. Takeuchi has had at least one song appear on the NHK program Minna no Uta.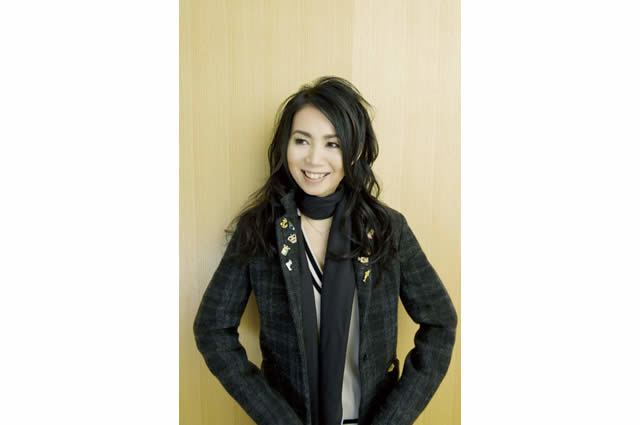 Up to December 2008, Takeuchi had released 11 studio albums, 35 singles, several compilations and a live album which was recorded in 2000. Her total sales have been estimated at more than 16 million units by 2009. Her 1994 compilation, Impressions, sold more than 3 million copies in Japan alone, and became her best-selling album.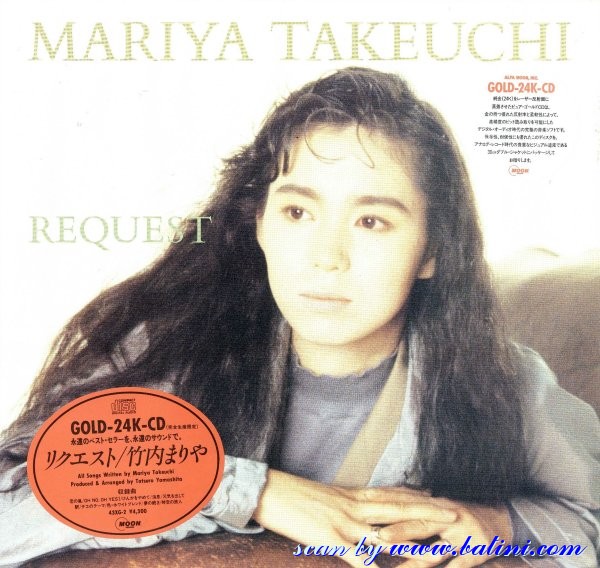 Her husband is the musician Tatsuro Yamashita, with whom she has one daughter.
Career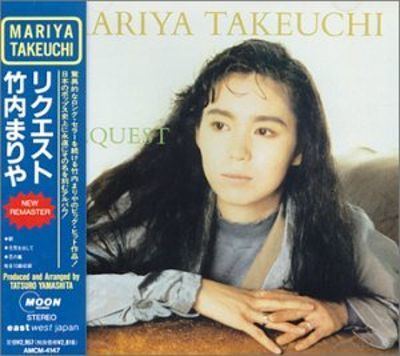 In 1978, while studying at Keio University, Takeuchi started her career with a single "Modotte-Oide, Watashi no Jikan". From the late 1970s to the early 1980s, she recorded five albums and several singles, including the top-ten hit "Fushigi na Peach Pie". Those recordings featured dozens of prominent Japanese and North American songwriters, instrumentalists and producers, including David Foster, Jim Keltner, Jay Graydon, Steve Lukather, Jeff Porcaro, David Hungate, Kazuhiko Kato, Kunihiko Kase, Shigeru Suzuki, Takashi Matsumoto and her future partner and husband, Tatsuro Yamashita. "Heart to Heart", one of her songs (co-written by Roger Nichols, released in 1980) was recorded by the Carpenters two years later, and was the last recording for the late Karen Carpenter.
In 1981, Takeuchi married singer-songwriter Tatsuro Yamashita, and stopped her career temporarily after becoming pregnant. Returning to the Japanese music industry in 1984, she has accomplished huge commercial success — more than when she was single. Since her return, she has recorded six successful studio albums that mainly consist of her self-written songs, and all of them have reached #1 on the Japanese Oricon chart. As a singer-songwriter, she has produced 8 top-ten hit singles on the Oricon chart, including "Single Again", "Kokuhaku", "Junai Rhapsody", "Konya wa Hearty Party" and her only #1 hit "Camouflage".
In addition to her work as a performer, she has also written songs and lyrics for other singers, including Yukiko Okada, Hiroko Yakushimaru, Hiromi Iwasaki, Masahiko Kondo, Masayuki Suzuki and Tackey & Tsubasa. Several of these songs scored top-ten on the Oricon, such as "Kenka o Yamete" and "Invitation" performed by Naoko Kawai, "Iro (White Blend)" performed by Miho Nakayama and "Maji de Koi Suru 5 Byoumae" by Ryōko Hirosue. Takeuchi has often re-recorded those songs for her own album. "Eki", a song originally written for the album by Akina Nakamori, became known by the composer's recorded version. "Genki o Dashite", a song first recorded by Hiroko Yakushimaru, is recognized as one of Takeuchi's notable compositions, despite not being released as a single. That song was covered by Hitomi Shimatani in 2003, and became a moderate hit.
Discography
Charts - Oricon (Japan)
Albums
Beginning (1978) - #17
University Street (1979) - #7
Love Songs (1980) - #1
Miss M (1980) - #14
Portrait (1981) - #14
Viva Mariya!! (compilation, 1982) - #32
Variety (1984) - #1
Request (1987) - #1 110,000
Quiet Life (1992) - #1 1,115,000
Impressions (compilation, 1994) - #1 3,050,000
Souvenir: Mariya Takeuchi Live (live album, 2000) - #3 332,000
Bon Appetit! (2001) - #1 1,171,000
Longtime Favorites (2004) - #1 263,000
Denim (2007) - #1 435,000
Expressions (2008) - #1 791,422 (as of January 14, 2009)
Singles
"Modotte Oide, Watashi no Jikan (

戻っておいで・私の時間

)" (1978) - #84
"Dream of You: Lemon Lime no Aoi Kaze (

ドリーム・オブ・ユー~レモンライムの青い風~

)" (1979) - #30
"September" (1979) - #39
"Fushigi na Peach Pie (

不思議なピーチパイ

)" (1980) - #3
"Futari no Vacance (

二人のバカンス

)" (1980) - #42
"Ichigo no Yūwaku (

イチゴの誘惑

)" (1981) - #80
"Special Delivery: Tokubetsu Kokubin (

特別航空便

)" / "Crying All Night Long" (1981) - did not chart
"Natalie" (1981) - #70
"Mou Ichido (

もう一度

)"/"Honki de Only You (

本気でオンリーユー

) (Let's Get Married)" (1984) - #20
"Mersey Beat de Utawasete (

マージービートで唄わせて

)" (1984) - #78
"Plastic Love" (1985) - #86
"Koi no Arashi (

恋の嵐

)" (1986) - #20
"Toki no Tabibito (

時空の旅人

)" (1986) - #46
"Yume no Tsuzuki (

夢の続き

)" (1987) - #43
"Eki (

駅

)"/"After Years" (1987) - #55
"Genki o Dashite (

元気を出して

)" (1988) -#70
"Single Again" (1989) - #2
"Kokuhaku (

告白

)" (1990) - #3
"Eki (

駅

)" (Re-issue, 1991) - #18
"Manhattan Kiss" (1992) - #11
"Uchi ni Kaerō (

家に帰ろう

) (My Sweet Home)" (1992) - #18
"Shiawase no Sagashikata (

幸せの探し方

)" (1992) - #42
"Ashita no Watashi (

明日の私

)" (1994) - #19
"Junai Rhapsody (

純愛ラプソディ

)" (1994) - #5
"Honki de Only You (

本気でオンリーユー

) (Let's Get Married)" (Re-issue, 1994) - #48
"Kon'ya wa Hearty Party (

今夜はHearty Party

)" (1995) - #3
"Lonely Woman"(1996) - #13
"Camouflage" / "Winter Lovers"(1998) - #1
"Mou Ichido (

もう一度

)" (Re-issue, 1999) #35
"Tenshi no Tameiki (

天使のため息

)" (1999) - #6
"Mayonaka no Nightingale (

真夜中のナイチンゲール

)" (2001) - #7
"Mainichi ga Special (

毎日がスペシャル

)" (2001) - #40
"Nostalgia" (2001) - #30
"Henshin (

返信

)" / "Synchronicity" (2006) - #8
"Slow Love"(2006) - #30
"Ashita no Nai Koi (

明日のない恋

)" (2006) - #19
"Chance no Maegami (

チャンスの前髪

)" (duet with Yuko Hara, 2007) - #23
"Tasogare Diary (

たそがれダイアリー

)" (2013)
References
Mariya Takeuchi Wikipedia
(Text) CC BY-SA