Matthew Gene "Axe" Axelson (June 25, 1976 – June 28, 2005) is a United States Navy SEAL who was killed in the War in Afghanistan. He was posthumously awarded the Navy Cross for his actions during Operation Red Wings, in which he was killed.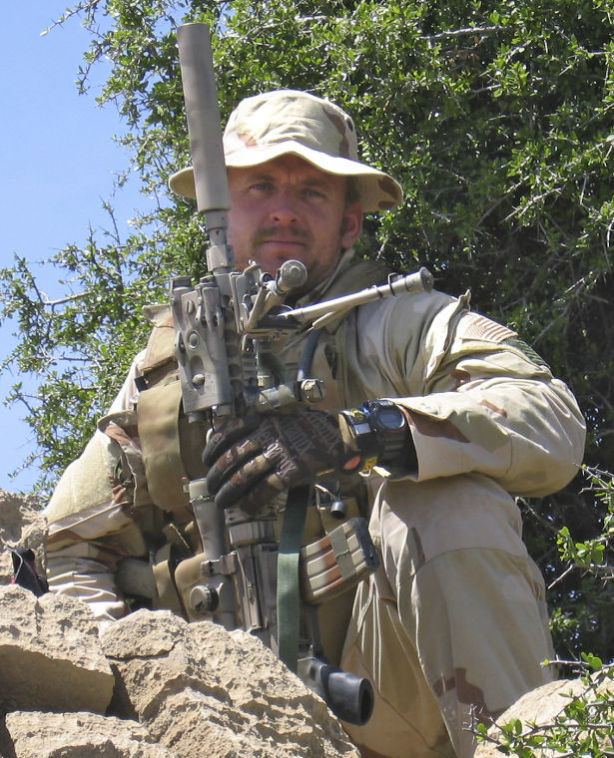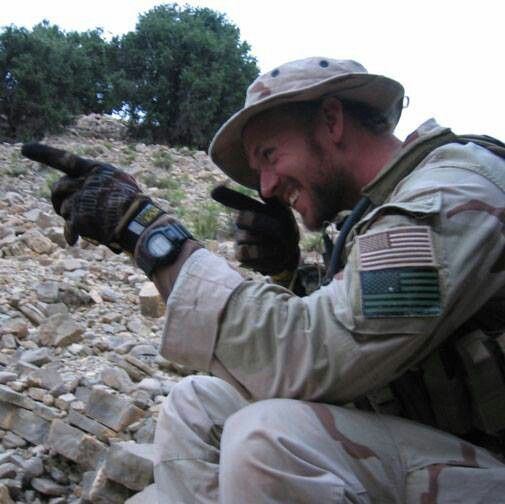 Axelson was born on June 25, 1976 in Cupertino, California, to Donna and Cordell Axelson. His father served in the Vietnam War. He graduated from Monta Vista High School in 1994 and attended the California State University in Chico, where he earned a degree in political science. It was at Chico that he met his wife, Cindi.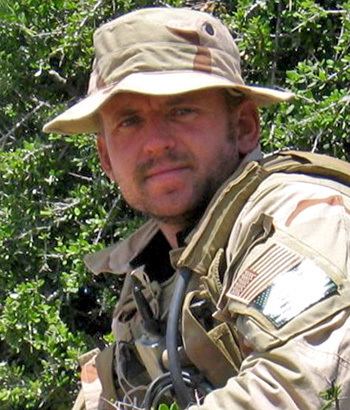 Axelson was drawn to the military (and the SEALs in particular) because he desired a challenge for himself. Axelson enlisted in the United States Navy in December 2000, entering basic training at Naval Station Great Lakes. After completing Sonar Technician Surface (STG) "A" School, he was selected to attend Basic Underwater Demolition/SEAL training and graduated with Class 237 in Coronado, California. After BUD/S, Axelson attended Army Airborne jump school, SEAL Qualification Training and SEAL Delivery Vehicle School. He reported to SEAL Delivery Vehicle Team 1 in December 2002 in Hawaii. He was deployed to Afghanistan in April 2005.
On June 28, 2005, SEAL Team 10 was assigned to kill or capture Ahmad Shah, a high ranking Taliban leader in the Hindu Kush mountains. The SEAL team was composed of Michael P. Murphy, Marcus Luttrell, Danny Dietz and Axelson.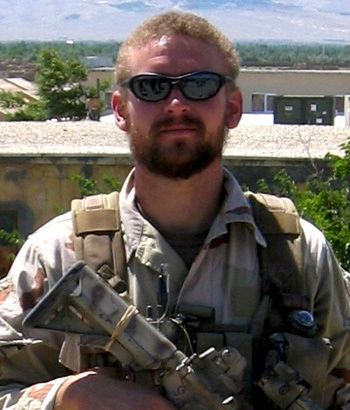 Their position given away by locals supportive of the Taliban, the SEALs were engaged in a fire fight by Shah and his men. During the fire fight, Axelson was shot in the chest and head but continued to fight alongside Luttrell until a blast from a rocket-propelled grenade (RPG) separated them. Along with injuries sustained from the blast, Axelson died of bullet wounds to the chest and head on a tree which is now known as "Axe's Tree." When U.S. Navy personnel arrived to retrieve his body for burial, they found that it was a few hundred yards away from the RPG blast location. Axelson was reported by Luttrell to have had three magazines remaining when the blast took place, however, when his body was found, he had only one magazine remaining, which indicated that Axelson continued to fight even after the blast.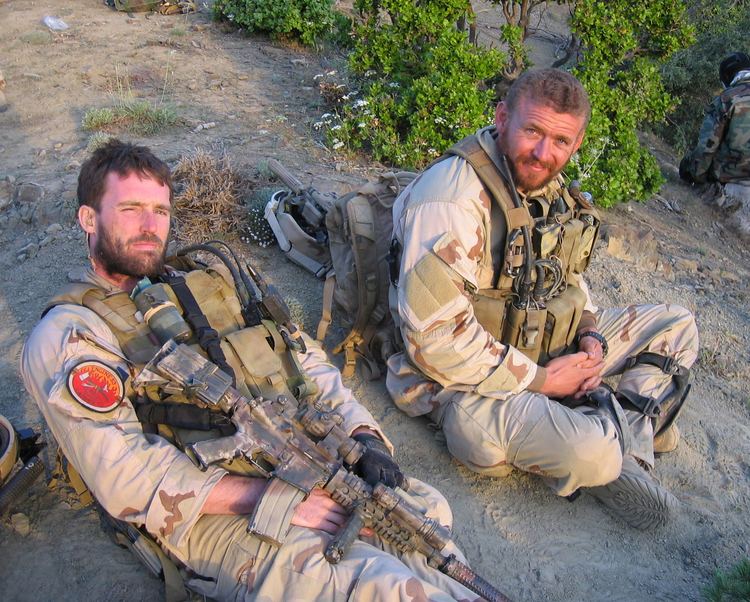 Along with Axelson, Michael Murphy and Danny Dietz also died during the fight. Luttrell managed to survive his injuries and acute hardships with help from local Pashtun villagers. For their heroism in combat, Axelson and Dietz were posthumously awarded the Navy Cross, the U.S. Navy's second highest award for valorous actions in battle. Murphy was awarded the Medal of Honor. Luttrell, the only survivor of the operation, was also awarded the Navy Cross.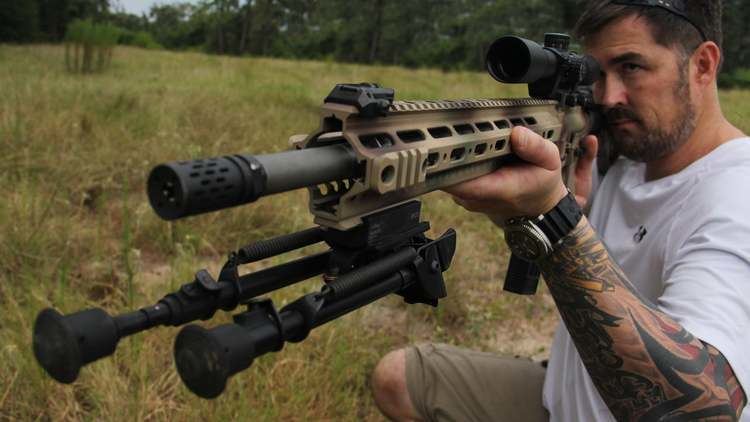 Axelson was awarded the Navy Cross, Purple Heart Medal, the Navy and Marine Corps Commendation Medal, the Navy Good Conduct Medal, the Combat Action Ribbon, the National Defense Service Medal, the Afghanistan Campaign Medal with bronze campaign star, the Global War on Terrorism Service Medal and the Navy Sea Service Deployment Ribbon.
W. Stanley Proctor did a work for the Veteran's Memorial Park in Cupertino, California called The Guardians. It is one of the first sculptured memorials to those who served in the War in Afghanistan. It is a large sculpture of two Navy SEALs killed in the line of duty in Afghanistan in 2005. It was dedicated by Secretary of the Navy Donald Winter in November 2007. The sculpture depicts Matthew Axelson and James Suh in full combat equipment. The event inspired the war movie Lone Survivor. Proctor offered his opinion to the Tallahassee Democrat that it is "my best work yet". Because of his scrupulous devotion to realistic depictions of humans, Proctor was the personal choice of Axelson's family for the project, and they made that recommendation to the committee.
On December 27, 2003, Axelson married his wife, Cindy Oji, in Sacramento, California.
In the 2013 film Lone Survivor, Axelson is portrayed by American actor Ben Foster. Axelson's widowed wife, Cindy, upon seeing the film, praised Foster's performance, saying he did a "phenomenal job".