Born

July 8, 1967 (age 54) (

1967-07-08

)

Seattle, Washington, USA

Known for

Huey P. Newton in PantherTank the Operator in

The Matrix

Siblings

Rae Dawn Chong, Robbi Chong, Precious Chong, Gilbran Chong, Paris Chong

Grandparents

Stanley Chong, Lorna Jean Gilchrist

Movies and TV shows




Similar

Gloria Foster, Anthony Griffith (actor), Chris Rock
Actors marcus chong and courtney b vance appear on what s the 411tv
Marcus Chong (born Marcus Wyatt; July 8, 1967) is an American actor. His best-known roles are Huey P. Newton in Panther (1995), directed by Mario Van Peebles, and Tank the Operator in The Matrix (1999).
Contents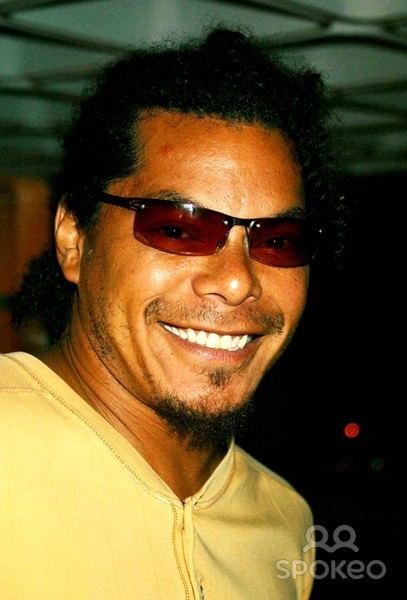 In the zone marcus chong where were you september 11th
Early life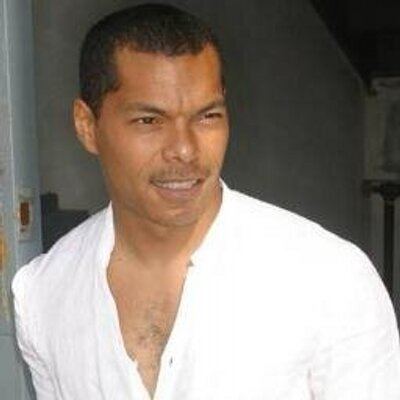 Chong was born Marcus Wyatt in Seattle, Washington to an African American father and a Chinese American mother. His father, Martin Wyatt, was a sports reporter in San Francisco for KGO-TV. Chong was adopted in 1978 by Tommy Chong and his second wife Shelby Fiddis.
Career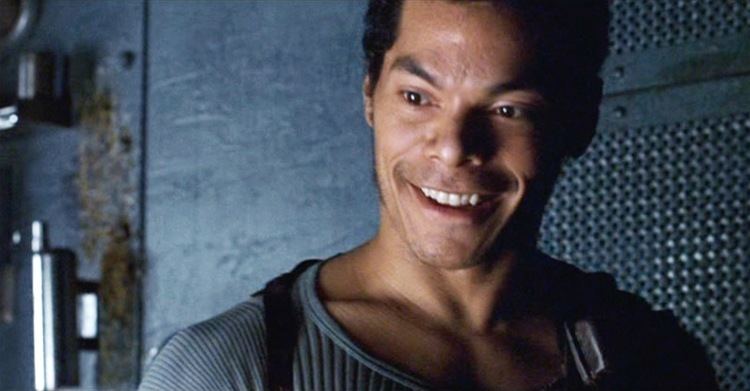 Chong began acting at age nine. His first role was portraying the young Frankie Warner in the 1979 miniseries Roots: The Next Generations (1979). Wyatt was a guest star in Little House on the Prairie, in "Blind Journey" part 2.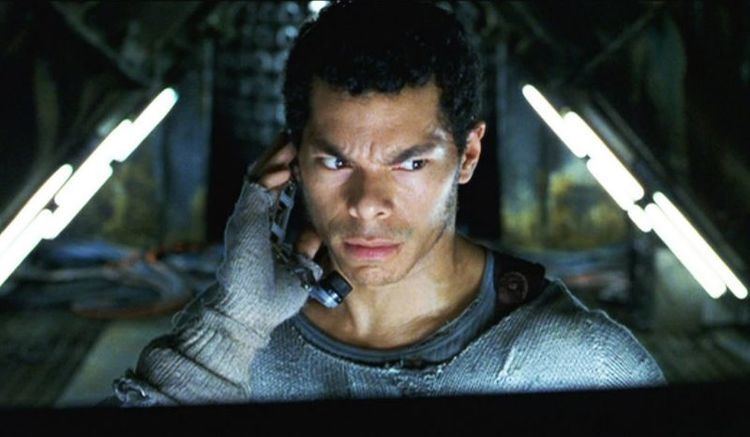 Chong originated the role of student Lee Cortez in the Broadway production of Stand-Up Tragedy, written by Bill Cain which opened at the Criterion Center Stage Right and closed in October 1990 after 13 performances. The short-lived role never-the-less earned him a 1991 Theatre World Award; he was also nominated Drama Desk Award for Outstanding Featured Actor in a Play.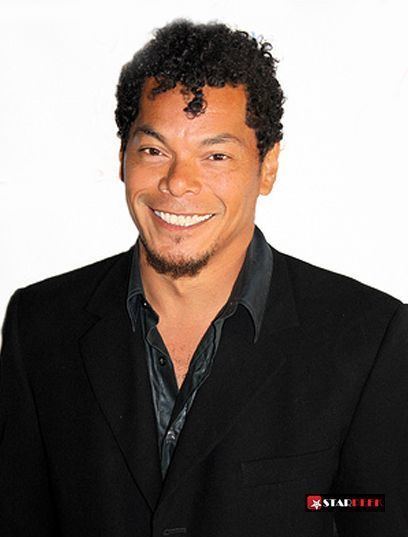 In the early 1990s, Chong played the recurring character Miguel Mendez on the TV show Street Justice. He later appeared in the Vanishing Son action series as Fu Qua Johnson.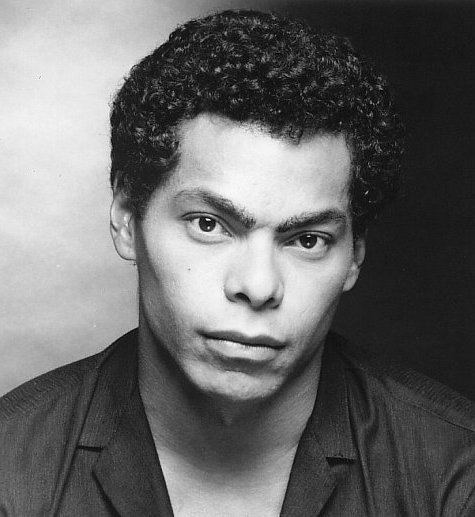 In 1999, Chong appeared as Tank the Operator in The Matrix. In May 2003 Chong filed a lawsuit at Los Angeles County Superior Court against Warner Bros and AOL Time Warner, saying Warner was in breach of a 1998 verbal agreement, and a 2000 contract to continue the character of Tank in the film's two sequels. It was reported that a breakdown in talks caused by his salary demands prompted The Wachowskis to write Chong's character out of the second and third films in the series.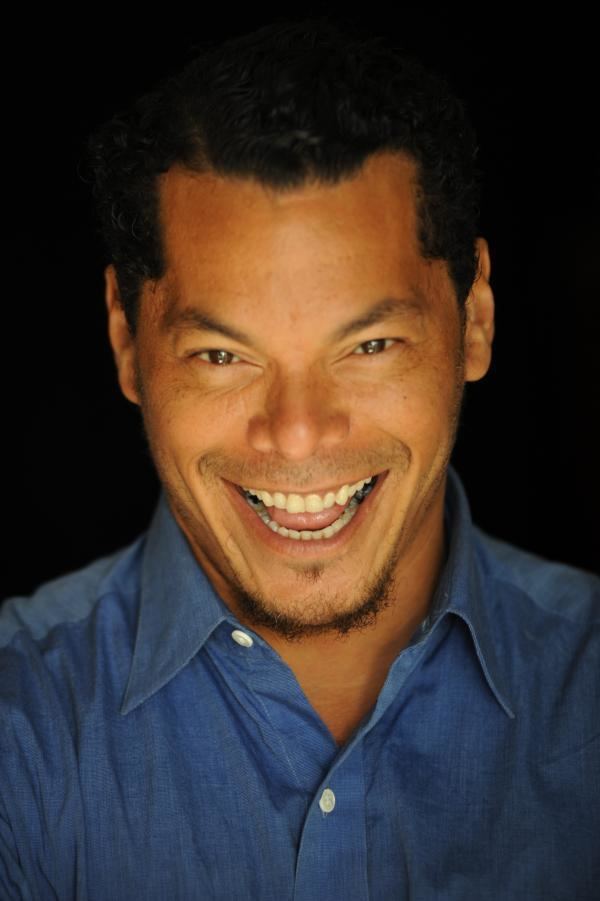 In 2001, Chong appeared in Season 3 of the TV series Law & Order: Special Victims Unit ("Inheritance").
More recently he had a role in season 4 of Burn Notice.
Filmography
Actor
-
Dead (Short) (post-production)
as
Dr. Williams
2013
Not 4 Sale (Short)
as
Harry Belafonte
2013
Son Shine (Short)
as
Darrell Brown
2010
Burn Notice (TV Series)
as
Caleb
- Brotherly Love (2010) - Caleb
2009
Concrete River (Short)
as
Base
2009
Numb3rs (TV Series)
as
Jones
- Ultimatum (2009) - Jones
2005
The Crow: Wicked Prayer
as
War
2002
Law & Order: Criminal Intent (TV Series)
as
John 'Johnny' West
- Seizure (2002) - John 'Johnny' West
2001
Law & Order: Special Victims Unit (TV Series)
as
Darrell Guan
- Inheritance (2001) - Darrell Guan
2000
Linc's (TV Series)
as
Ken
- People Like Us (2000) - Ken
1998
High Freakquency
as
Jordan Barnes
1996
Pure Danger (Video)
as
Freethrow
1995
2Pac: Temptations (Music Video)
as
Man with Boxer Girl (uncredited)
1995
Chicago Hope (TV Series)
as
Ramsey Coleman
- A Coupla Stiffs (1995) - Ramsey Coleman
1995
Panther
as
Huey P. Newton
1994
Vanishing Son IV (TV Movie)
as
Fu Qua (as Marcus S. Chong)
1994
Vanishing Son II (TV Movie)
as
Fu Qua
1994
Vanishing Son (TV Movie)
as
Fu Qua Johnson (as Marcus S. Chong)
1991
Street Justice (TV Series)
as
Miguel Mendez
- Desperate (1993) - Miguel Mendez
- My Brother's Keeper (1993) - Miguel Mendez
- The Wall (1993) - Miguel Mendez
- Hello- Again (1993) - Miguel Mendez
- Countdown (1993) - Miguel Mendez
- The Cost of Peace (1993) - Miguel Mendez
- On My Honor (1993) - Miguel Mendez
- Honor and Trust (1993) - Miguel Mendez
- Obsession (1993) - Miguel Mendez
- A Sense of Duty (1993) - Miguel Mendez
- Bitter Fruit (1993) - Miguel Mendez
- Black or Blue (1993) - Miguel Mendez
- Remember Me (1993) - Miguel Mendez
- Angel of Death (1992) - Miguel Mendez
- Innocent Blood (1992) - Miguel Mendez
- Back from the Dead Again (1992) - Miguel Mendez
- Country Justice (1992) - Miguel Mendez
- Each One, Teach One (1992) - Miguel Mendez
- Feet of Clay (1992) - Miguel Mendez
- Cross Fire (1992) - Miguel Mendez
- Death Warmed Over (1992) - Miguel Mendez
- Circle of Death (1992) - Miguel Mendez
- Catcher (1992) - Miguel Mendez
- Loyalties (1991) - Miguel Mendez
1992
American Heart
as
Terry Cosmos
1992
Venice/Venice
as
Guest at Party
1991
Flight of Black Angel (TV Movie)
as
Dragonfly
1990
The Knife and Gun Club (TV Movie)
as
George
1989
Dragnet (TV Series)
as
Billy Roberts
- The Connection (1989) - Billy Roberts
1989
Generations (TV Series)
as
Jazzman
- Episode #1.46 (1989) - Jazzman
- Episode #1.45 (1989) - Jazzman
- Episode #1.42 (1989) - Jazzman
- Episode #1.39 (1989) - Jazzman
- Episode #1.38 (1989) - Jazzman
1989
Hard Time on Planet Earth (TV Series)
as
Tim
- The Way Home (1989) - Tim
1988
Evil Altar
as
Troy Long (as Marcus Wyatt)
1982
The Facts of Life (TV Series)
as
Young Boy
- Starstruck (1982) - Young Boy (as Marcus Wyatt)
1980
The Reference Section (Short)
as
Lead (as Marcus Wyatt)
1980
Blood Beach
as
2nd Kid (as Marcus Wyatt)
1980
Cheech and Chong's Next Movie
as
Johnny (as Marcus Wyatt)
1979
Dallas (TV Series)
as
Jimmy Monroe
- The Heiress (1979) - Jimmy Monroe (as Marcus Wyatt)
1979
The Lazarus Syndrome (TV Series)
as
Jerry
- Peace and Love, Willie Jackson (1979) - Jerry (as Marcus Wyatt)
1979
Roots: The Next Generations (TV Mini Series)
as
Frankie Warner
- Part II (1896-1897) (1979) - Frankie Warner (as Marcus Wyatt)
- Part I (1882-1883) (1979) - Frankie Warner (uncredited)
1978
Little House on the Prairie (TV Series)
as
Samson
- Blind Journey (Part II) (1978) - Samson (as Marcus Wyatt)
- Blind Journey (Part I) (1978) - Samson (uncredited)
1978
Lady and the Tramp: A Lesson in Sharing Attention (Video short)
as
Richard (as Marcus Wyatt)
Producer
2013
Not 4 Sale (Short) (associate producer)
References
Marcus Chong Wikipedia
(Text) CC BY-SA