He has played in Chile, Argentina and Italy, winning titles with each club with whom he has played, and was voted South American Footballer of the Year in 1997. A powerful and tenacious forward, with good technique, who was well-known for his deft touch with his left foot, as well as his aerial ability, Salas had a prolific goalscoring record throughout his career; with 37 goals in 70 international appearances between 1994 and 2007, he is the Chilean national team's second-highest goalscorer of all time, behind only Alexis Sánchez. He appeared for the Chilean national team at the 1998 FIFA World Cup in France, where he scored four goals in four matches, leading his nation to the second round of the competition. As well as that World Cup, Salas played for Chile at two Copa América tournaments, helping his nation to a fourth-place finish in the 1999 edition of the tournament.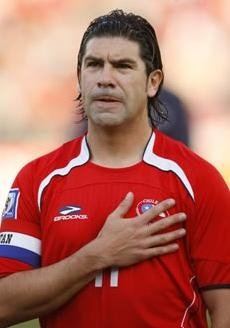 Salas was a youth product of the Deportes Temuco youth team until his father took him to Santiago de Chile to be incorporated into Universidad de Chile, the Chilean club with the highest average attendance in the country.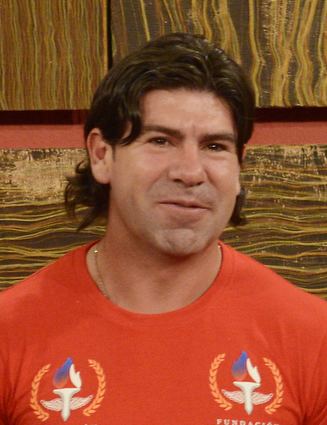 Salas made his debut playing for Universidad de Chile in 1993 and became a starter on 4 January 1994 against Cobreloa where he would also score a goal. Salas helped the team win back to back titles in 1994 and 1995 leaving a trail of 74 goals which included a strong 1996 campaign in the Copa Libertadores.
Later in 1996, Salas moved on to Argentina to play with River Plate of the Argentine first division, a move that was met with some criticism by the Argentine press as a Chile born player had never really had an impact playing in Argentina. The move was also criticised by Argentine great Diego Maradona as Salas was scouted by arch rival Boca Juniors prior to joining River. Salas quickly silenced his critics and won over Argentine fans, as a major contributor to one of the club's greatest runs ever. From 1996–1998 Salas scored 26 goals in 51 games, helping River to win the Torneo de Apertura 1996, the Clausura 1997, the Apertura 1997 and the 1997 Supercopa Sudamericana. These accomplishments would cement his legacy in Argentina as one of its greatest foreign born players earning the nickname, "El shileno (sic) Salas".
In the same year, on the strength of his performances both in Argentina and the World Cup, he was sold to S.S. Lazio in Italy for US$18 million.
Salas played in Italy for five years, three with S.S. Lazio (1998–2001), a key catalyst in helping turn around a Lazio team that hadn't won a Scudetto since the 1973–1974 season. His first Serie A appearance was on 4 October 1998. He scored his first goal playing for Lazio a few days later against Inter. With Lazio he won an Italian cup, a Cup Winners' Cup and a European Super Cup, scoring the match's only goal in the latter, in a 1–0 win over Manchester United. In 2001, he was transferred to Juventus (for cash plus Darko Kovačević) where Salas would endure the worst moments of his career; he was hampered by injuries, allowing him to participate in only 14 games and scoring just 2 goals.
In 2003 Salas was loaned back to River Plate but was unable to regain his old form as he was still hampered by injuries. Constantly in and out of the lineup and only able to score 17 goals in 43 matches Salas considered retiring from football, but decided he would make one final push with River. His return would spark River to a semi-final appearance in the Copa Libertadores (Salas scoring a hat-trick en route) but they lost to eventual champions Sao-Paulo.
In late July 2005, it was confirmed that he would return to his original football team, Universidad de Chile, and the never-ending love of the fans of Universidad de Chile for Salas was evident. Although the press was tough on him for being an injury-prone player (Salas played just 10 games in 2005), he carried Universidad de Chile to the cup finals. The 2005 final was decided on a shootout, won by Universidad Católica. After retirement rumors flourished in the summer of 2006, Salas began campaign with Universidad de Chile and led the team to the final one more time, which saw Universidad de Chile dropping the title to archrivals Colo-Colo on penalties.
After a 6-month layoff, Salas confirmed he would return to his beloved team with a contract for a year and a half, thus continuing the whirl-wind that has been his career.
Salas announced his retirement on 26 November 2008, at the age of 33.
Salas played his farewell game on 2 June 2009. Amongst the invited players were his friends from the 1993–1996 Universidad de Chile squads, River Plate, Juventus, plus members of Chile's France '98 World Cup squad. More than 50,000 people showed up to pay him one final salute. Playing for both sides, he managed to score three goals.
In 1994, Salas debuted for the Chile national football team as a 19-year-old, scoring his first international goal in a 3–3 draw with Argentina.
During the 1998 World Cup qualification campaign, Salas scored 11 times, including hat-tricks against Colombia and Peru, as the team qualified for the finals for the first time since 1982.
In the build up to the 1998 World Cup finals, Salas scored both goals as Chile beat England 2–0 in a friendly match at Wembley Stadium. At the tournament, Salas scored four times in four matches. His two goals against Italy gave la Roja a 2–2 draw with the 1994 runners-up. He scored a consolation goal as Chile were defeated 4–1 by Brazil in the second round.
Due to his injury problems, Salas's appearances for Chile became limited after the 1999 Copa América. He scored four goals in nine appearances during the team's unsuccessful 2002 World Cup qualification campaign and during the 2006 World Cup qualifiers overtook Iván Zamorano as the nation's all-time top goalscorer with his 35th goal against Bolivia.
On 18 November 2007, Salas scored his final goals for Chile during qualification for the 2010 World Cup, as la Roja drew 2–2 with Uruguay.
Score and Result lists Chile's goals first
Club Universidad de Chile
Chilean Primera División: 1994, 1995
Club Atlético River Plate
Argentine Primera División: 1996 Apertura, 1997 Apertura, 1997 Clausura, 2004 Clausura
Supercopa Sudamericana: 1997
S.S. Lazio
Italian Serie A: 1999–2000
Coppa Italia: 1999–2000
Supercoppa Italiana: 1998
UEFA Cup Winners' Cup: 1998–99
UEFA Super Cup: 1999
Juventus F.C.
Italian Serie A: 2001–02, 2002–03
Supercoppa Italiana: 2002
South American Footballer of the Year: 1997
Footballer of the Year of Argentina: 1997