Education

Technische Universitat Munchen

Books

Specification and development of interactive systems

Similar People

Friedrich L Bauer, Tony Hoare, Dines Bjorner, Bernhard Rumpe
Manfred broy digital transformation a game changer for informatics as a scientific discipline
Manfred Broy (born 10 August 1949 at Landsberg am Lech) is a German computer scientist, and an emeritus professor in the Fakultät für Informatik at the Technische Universität München, Garching, Germany.
Contents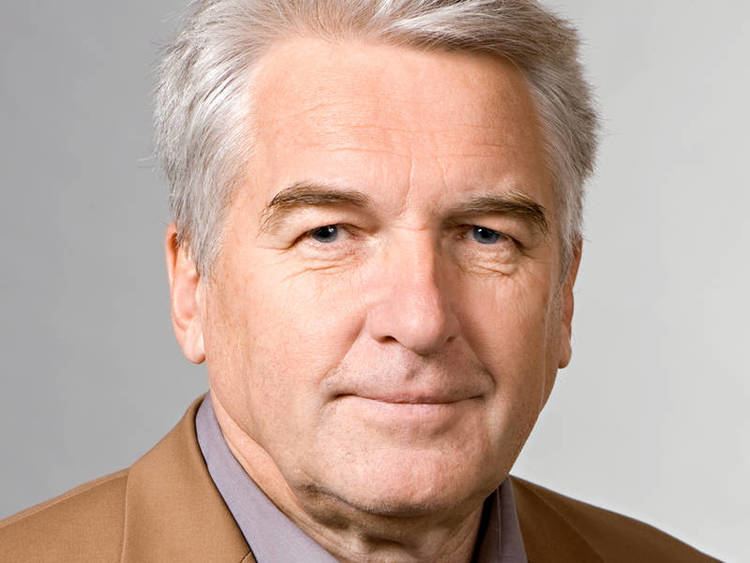 Biography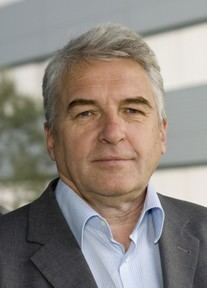 Broy gained his PhD in 1980 at the chair of Friedrich L. Bauer on the subject of transformation of programs running in parallel (Transformation parallel ablaufender Programme).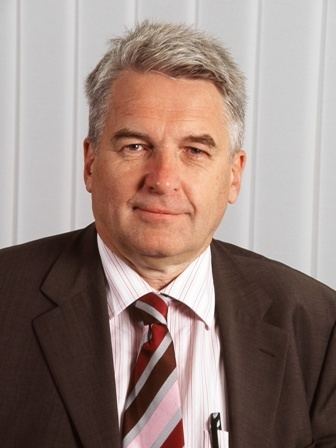 In 1983 he founded the faculty of mathematics and computer science at the University of Passau, whose dean he was until 1986. In 1989 he went to the Technical University Munich (TUM), where in 1992 he became the founding dean of the informatics faculty, which until then was an institute within the faculty of mathematics and informatics. Since then he has been teaching at the Technische Universität München.
In 2004 he was elected as a fellow of the Gesellschaft für Informatik and in 2007 he won the Konrad Zuse Medal. He is also editor of the International Journal of Software and Informatics. Broy has been a director of the International Summer School Marktoberdorf.
He retired on March 31rd, 2015.
Selected books
Model-Based Testing of Reactive Systems: Advanced Lectures (Lecture Notes in Computer Science) by Manfred Broy, Bengt Jonsson, Joost-Pieter Katoen, Martin Leucker, and Alexander Pretschner (2005)
Software Pioneers by Manfred Broy and Ernst Denert (2002)
Software Systems Reliability and Security — Volume 9, NATO Security through Science Series: Information and Communication Security (Nato Security Through … D: Information and Communication Security) by Manfred Broy, Johannes Grunbauer, and Tony Hoare (2007)
Automotive Software-Connected Services in Mobile Networks: First Automotive Software Workshop, ASWSD 2004, San Diego, CA, USA, January 10–12, 2004, Revised … Papers (Lecture Notes in Computer Science) by Manfred Broy, Ingolf Krüger, and Michael Meisinger (2006)
Calculational System Design (NATO Science Series: Computers & Systems Sciences) (NATO ASI Series Series III, Computer and Systems Sciences) by Germany) NATO Advanced Study Institute on Calculational System Design (1998: Marktoberdorf), Manfred Broy, and R. Steinbruggen (2000)
Constructive Methods in Computing Science: International Summer School (NATO ASI series. Series F, Computer and systems sciences) by Manfred Broy (1989)
Deductive Program Design (NATO ASI Series / Computer and Systems Sciences) by Manfred Broy (1996)
Engineering Theories of Software Construction (NATO Science Series. Series III, Computer and Systems Sciences, 180) by Germany) NATO Advanced Study Institute on Engineering Theories of Software Construction (2000: Marktoberdorf), Tony Hoare, Manfred Broy, and Ralf Steinbruggen (2001)
Engineering Theories of Software Intensive Systems: Proceedings of the NATO Advanced Study Institute on Engineering Theories of Software Intensive Systems, … II: Mathematics, Physics and Chemistry) by Manfred Broy, Johannes Gruenbauer, David Harel, and Tony Hoare (2005) — Kindle Book
Formal Methods in Programming and their Applications: International Conference, Academgorodok, Novosibirsk, Russia June 28 – July 2, 1993: Proceedings (Lecture Notes in Computer Science) by Manfred Broy, Dines Bjørner, and Igor V. Pottosin (1993)
References
Manfred Broy Wikipedia
(Text) CC BY-SA