Genres

Latin pop, Bachata


Role

Actress




Instruments

Vocals




Height

1.60 m




Years active

2004–present




Music group

RBD (2004 – 2009)


Name

Maite Perroni










Birth name

Maite Perroni Beorlegui




Born

March 9, 1983 (age 40) Mexico City, Mexico (

1983-03-09

)


Occupation(s)

Singer-songwriter, actress, writer, model




Labels

Warner Music (2012–present)


Albums

Eclipse de Luna, Empezar Desde Cero, RBD: La Familia


Movies

Un gallo con muchos huevos, Seleccion Canina, El arribo de Conrado Sierra


TV shows

The Stray Cat, Cuidado con el angel, Rebelde, Triunfo del amor, Mi pecado


Similar People

Dulce Maria, William Levy, Anahi, Alfonso Herrera, Christopher von Uckermann


Profiles




Twitter

Facebook

Google+

YouTube
Maite Perroni Lifestyle, Net Worth ,Boyfriend, House, Cars, Family, Income, Luxurious & Biography 2
Maite Perroni Beorlegui (born November 9, 1983) is a Mexican actress and singer, who is best known for starring in the Mexican telenovelas Rebelde (2004), Cuidado con el ángel (2008), Mi Pecado (2009) Triunfo del Amor (2010), Cachito de Cielo (2012), La Gata (2014) and Antes muerta que Lichita (2015).
Contents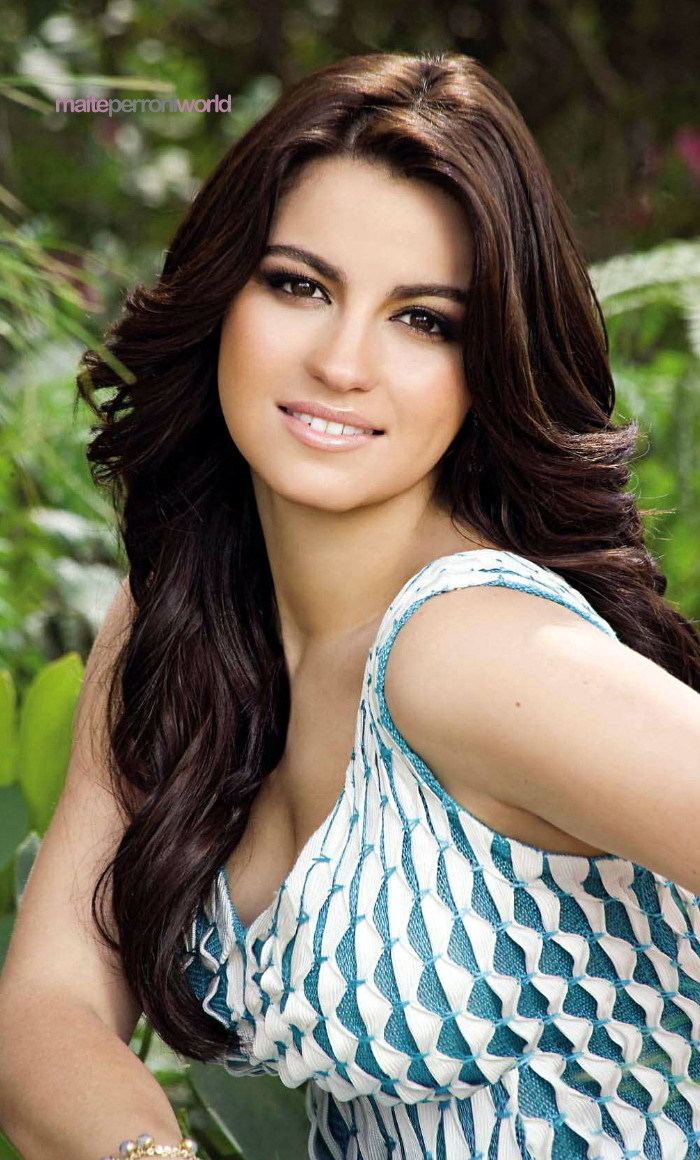 She further gained international fame as a member of the Latin Grammy nominated Latin pop group RBD. In 2016 she won the Premios TVyNovelas of Best Actress of the Year for her work in Antes muerta que Lichita. In 2009, Perroni was named "The New Queen of The Telenovelas" by Univision.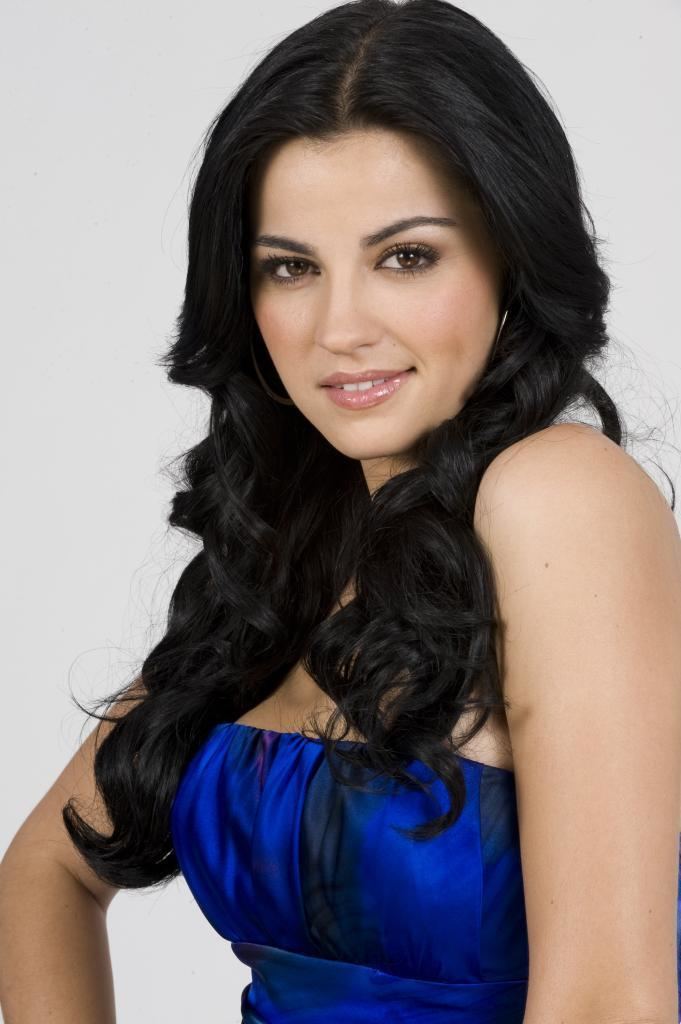 In 2012, she signed a contract with Warner Music Group and the following year Perroni released her first solo album Eclipse de Luna (2013), which debuted in the third position at Amprofon Top 20, the main table of Mexican albums, and got to ninth position on the Billboard Latin Albums and second in Latin Pop Albums.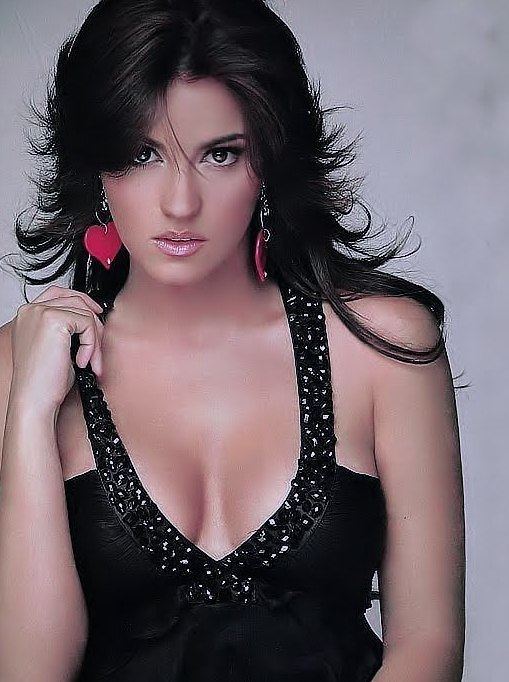 Maite perroni eclipse de luna official cantoyo video
Early life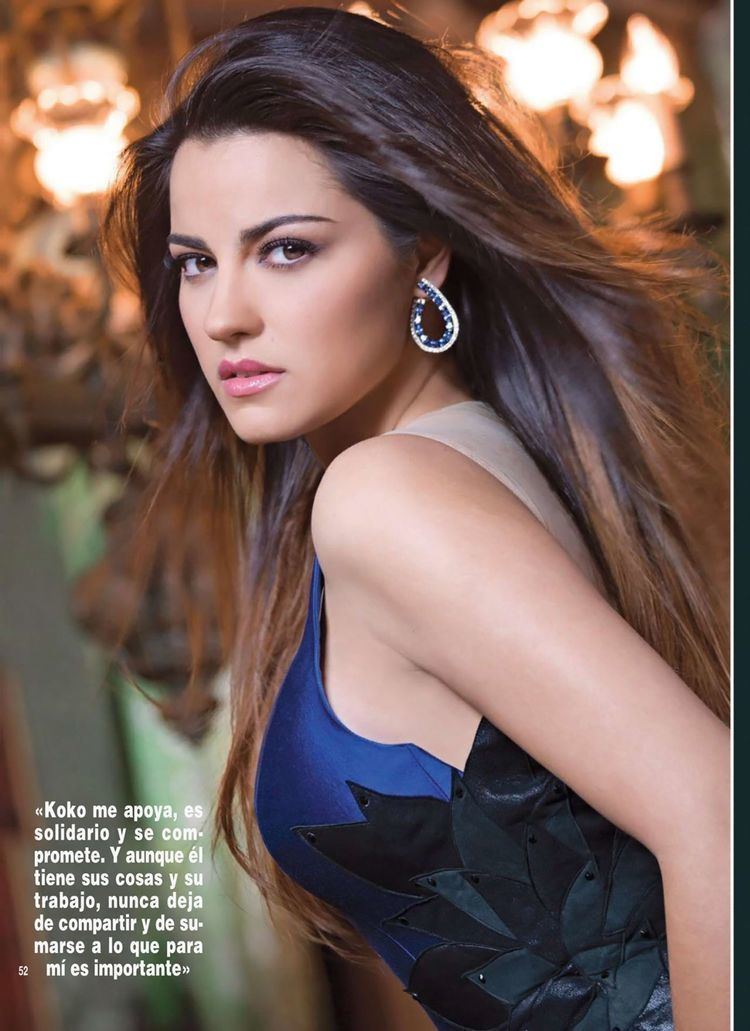 Maite Perroni Beorlegui was born in Mexico City but grew up in Guadalajara until age 12, when her family moved back to Mexico City. She has two younger brothers, Adolfo (born in 1986) and Francisco (born in 1992). Perroni had a childhood like any other kid. She grew up with both her hardworking parents and siblings. Ever since she was a little girl she had an inclination toward acting and appeared in many TV commercials and in some music videos. In school she was always in many activities involving acting, art, singing and dancing. She also participated as a dancer in a Disney Channel show. After graduating from school, Perroni already had in mind what she wanted to achieve in her life and career, so as soon as she graduated from high school she signed up for the Centro de Educación Artística (CEA), an acting school run by Televisa, and signed up for a three-year course, though it only took her two. She graduated and landed the role Guadalupe "Lupita" Fernandez, in the Mexican telenovela Rebelde. She was one of the six protagonists alongside Anahí, Dulce María, Christian Chávez, Alfonso Herrera, and Christopher von Uckermann. The series lasted three seasons.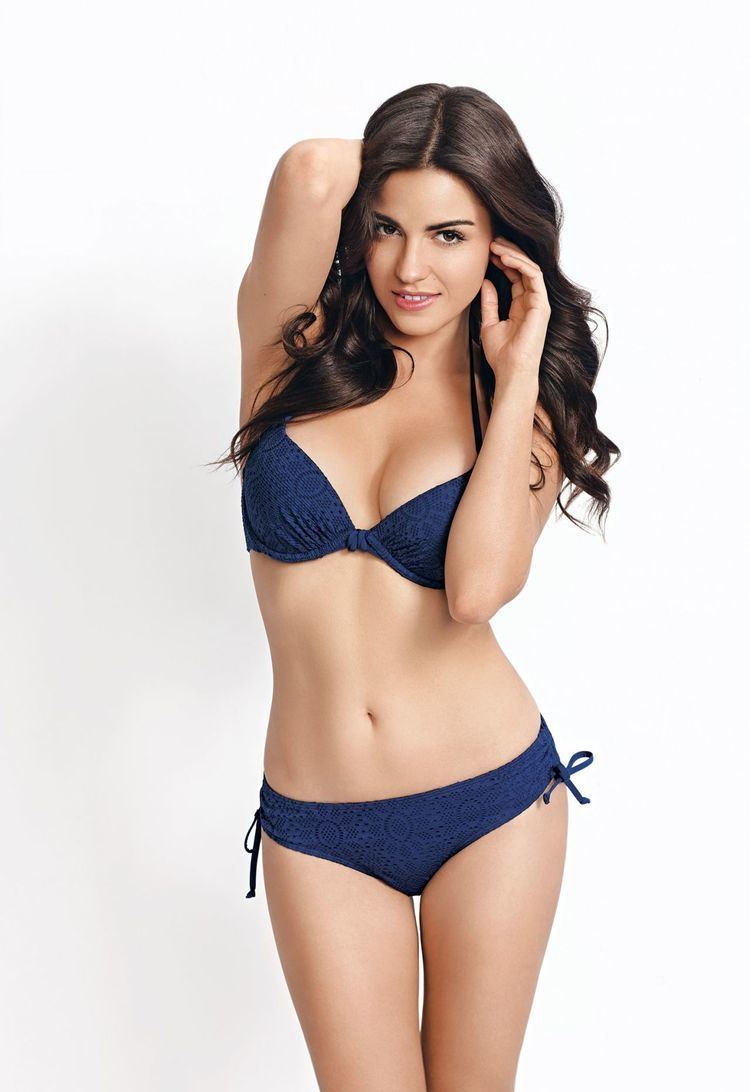 Perroni is one of the most prominent and successful artists in the Latin world. She has starred in the hottest, most popular telenovelas for over a decade. She is also an award-winning recording artist, performing sold-out concerts throughout Brazil, Mexico, Spain and Ecuador. Her first album, Eclipse de Luna, was released on the Warner Brothers label released in August 2013, and was an instant success and quickly climbed its way to number 3 on the Mexican Albums Chart and number 2 on the Billboard Latin Pop Albums chart. In 2014, she launched her own clothing line, known as Colección Maite Perroni. She has hosted prestigious awards shows such as the 2015 "Lo Nuestro Awards" and "The 25th Annual Hispanic Heritage Awards Ceremony." Through it all, Maite still finds the time to keep in close contact with her fans - which include more than 7.8 million followers on Facebook, more than 4.2 million on Twitter, more than 3.3 million on Instagram, and over 600,000 YouTube subscribers.
Also in 2012, Maite voiced the lead roles in the Spanish language versions of several movies such as the DreamWorks' movie "El Origen de los Guardianes" (Rise of the Guardians) being "El Hada de los Dientes" (Tooth Fairy), Nahuala Film's "Selección Canina" (Canine's National Football Team) as "Maite Terranova" and Lionsgate's "Un Gallo con Muchos Huevos" (Little Rooster's Egg-cellent Adventure) as "Di".
Maite's TV career began when she starred in the telenovela (soap opera) "Rebelde". From the show came the musical group RBD, which featured Maite as a lead singer. She helped carry the group to worldwide recognition and acclaim; they won several awards including "Best Group of the Year," "Best album of the Year," "Best Concert," and "Best Song of the Year." RBD has sold over 50 million records and entirely sold venues such as "Estadio Maracaná" in Brazil, Madison Square Garden in New York, L.A. Coliseum, American Airlines Arena in Miami, Estadio Vicente Calderón in Spain, Auditorio Nacional and Palacio de los Deportes in Mexico City among others.
Her popularity was cemented in 2008 when she was selected by Mexico's youth to become one of the first Latin women to have an iconic Barbie doll fashioned after her. The Maite Perroni Barbie was a success in Mexico, elsewhere in Latin America, the United States, and Spain.
She has won numerous awards including the Tvynovelas Award's "Best Young Actress" for the soap opera, "Cuidado con el Ángel" (Careful with the Angel), Tvynovelas Award's "Most Popular Social Media Artist 2011", "Alta Inspiration Award 2016" by Alta Med, Tvynovelas Award's "Best Actress in a Leading Role" and "Favorite Leading Actress" at the "Premios Juventud 2016" both for the soap opera "Antes Muerta Que Lichita" (Anything But Plain).
She released her first solo album in 2013, entitled "Eclipse de Luna" (Moon Eclipse). The release of the music video for the album's first single, "Tu y Yo" was during the "Premios Juventud 2013" (2013 Youth Awards), which aired on Univision and was seen by over 13 million viewers. The CD reached #2 on the U.S. Latin Pop Charts.
In July 2016, she released a new single, Adicta. Its official video has over 7.5 million views on YouTube. During that year she also won numerous music awards such as "Best Latin Female Artist / Best Latin Female Video - Adicta" at the "Latin Music Italian Awards 2016" and "Latin Artist of the Year" by "La Caja de Música" in Spain.
Renowned for her beauty, Maite was selected to be among the top ten of the "100 Most Beautiful Faces 2016" by TC Candler - the only Mexican on the list for 5 years in a row. She has also made "The 50 Most Beautiful People in the World" list by People Magazine En Español for 8 years running. Maite has been an ambassador for the brand Proactiv in the U.S. Hispanic market for a long time.
Maite is fluent in Spanish and English. She is an Ambassador for PADF, an organization with the mission of raising awareness and combatting child labor. Variety picked Maite as one of the "Top 10 Latinas to Watch" in 2015 Maite is a longtime time Brand Ambassador for Proactiv in the U.S. Hispanic market. She also has a record deal with Warner Music.
Acting career
Perroni made her acting debut in Rebelde, a remake of the acclaimed Argentine novela Rebelde Way. She portrayed Guadalupe "Lupita" Fernández, a teenage girl from a lower-class family who gets the opportunity to study at the fictitious Elite Way School. Rebelde ran from 2004 to 2006, filming 440 episodes.
Following the success of Rebelde in 2007, Televisa released RBD: La familia, which starred the members of RBD. The characters of the sitcom were not based on the band's characters in Rebelde, but intended to be similar to the actors' real personalities. RBD: La Familia was the first Mexican show shot entirely in high definition and ran from March 14, 2007 to June 13, 2007, and only lasted 13 episodes.
In 2008, She starred as the lead character in Cuidado con el ángel, opposite William Levy, The show had great success around the world. She starred in her second leading role in Mi Pecado opposite Eugenio Siller. She was part of the third season of Mujeres asesinas in the sixth episode called Las Blanco, Viudas along with Diana Bracho, Luz Maria Aguilar, and Mark Tacher.
In 2009, Perroni was named the new queen of the telenovelas by Univision.
In 2010, Maite was confirmed to star with her previous co-star, William Levy, in Triunfo del Amor, a remake of the Venezuelan classic Cristal.
In 2012, Perroni was confirmed to star with Pedro Fernandez in Cachito de cielo, her fifth lead role.
In 2014, it was confirmed that Perroni was to star in her sixth lead role in a telenovela called La Gata along with Daniel Arenas, Erika Buenfil, and Laura Zapata. It aired on May 5, 2014.
On July 12, 2014, People en Español named Perroni the new queen of Mexican telenovelas.
In 2015, Perroni landed her seventh lead role next to Arath De La Torre, called "Antes muerta que Lichita". It became a hit right away in Mexico and the U.S., where she was invited to promote it, as she has a huge fanbase in North America.
Musical career
Perroni was a member of the popular band RBD, which was launched off of the success of the most-watched telenovela in years, Rebelde. To date, RBD has made 9 studio albums, including albums in Spanish, Portuguese, and English. They have sold over 15 million albums worldwide, and have embarked on various international tours including shows throughout Latin America and Europe.
Mai composed "Tal Vez Mañana", for RBD's fourth Spanish language album, Empezar Desde Cero and sang solo on the title track for the album.
On August 8, 2008, RBD released a message telling fans that they had decided to split up. They went on one final tour, Gira Del Adios World Tour, which ended in early 2009. Perroni was absent part of the tour, due to her filming of Cuidado con el ángel.
For her role in Cuidado con el ángel, Perroni recorded three songs for the show called "Esta Soledad", "Separada De Ti", and "Contigo".
She recorded a song with Reik, entitled "Mi Pecado", which was used as the opening song for the telenovela, Mi Pecado.
On July 17, 2010, Mai released her new single "No Vuelvas", which was featured on an EP she released for her Brazilian Pocket Show performances, on her website MaiteMVP.com.
She recorded a song with Marco di Mauro called "A Partir De Hoy" which forms part of the musical soundtrack of the telenovela Triunfo del Amor, her third lead role.
In 2012, Perroni released a single called "Te daré mi corazón" that was used for her telenovola "Cachito de Cielo".
In late 2012, Perroni announced that she will record her first solo album called Eclipse de Luna.
On July 16, 2013, Perroni released a bachata song called "Tu y Yo".
On May 2014, Perroni released another bachata song called "Vas A Querer Volver" which is also the theme song for her soap opera La Gata.
On June 2014, Perroni released a duet song with Alex Ubago called "Todo lo que soy" which was the couple's theme song in the telenovela La Gata.
On July 14, 2016, Perroni released her first single called Adicta. She performed it at Premios Juventud 2016. It will be included in her new album soon to be released.
Products and endorsements
Mai is the spokesmodel for NYX Cosmetics. In 2007, a Barbie doll version of Perroni was released based on her character in Rebelde.
In June 2009, Perroni announced her support for the Ecologist Green Party of Mexico.
Mai stars in commercials for Giraffas, Pepsi, Proactiv, Teleton, Pantene, and Coppel.
In fall 2014, Perroni partnered with National Stores to introduce her Coleccion Maite Perroni, a contemporary fashion line inspired by her favorite designers reflecting her own personal taste. "Latinas who accept, love themselves... who want to look good and feel better, who maximize your qualities and analyze the defects you project onto the world...and discover that you love yourself and you are passionate... "And you know how to face life, how to live life, give life and be alive, who are who they are and don't follow stereotypes."
Personal life
Perroni is currently living in Los Angeles, California, studying, and hoping to do a crossover to the American market. She has been in a relationship with Chilean music producer Koko Stambuk since October 2014.
TVyNovelas Award
Special award of most influential (2012).
Filmography
Actress
2023
Triptych (TV Series)
as
Becca Fuentes / Aleida Trujano / Tamara
- Episode #1.8 (2023) - Becca Fuentes / Aleida Trujano / Tamara
- Episode #1.7 (2023) - Becca Fuentes / Aleida Trujano / Tamara
- The Experiment (2023) - Becca Fuentes / Aleida Trujano / Tamara
- Episode #1.5 (2023) - Becca Fuentes / Aleida Trujano / Tamara
- Episode #1.4 (2023) - Becca Fuentes / Aleida Trujano / Tamara
- Episode #1.3 (2023) - Becca Fuentes / Aleida Trujano / Tamara
- Episode #1.2 (2023) - Becca Fuentes / Aleida Trujano / Tamara
- Episode #1.1 (2023)
2022
A Frozen Rooster
as
Di (voice)
2022
Who Killed Sara? (TV Series)
as
Alma Solares
- Dead or Alive (2022) - Alma Solares
2022
Can't Live Without You
as
Blanca
2020
Dark Desire (TV Series)
as
Alma Solares
- Facing the Darkness- (2022) - Alma Solares
- It Was Always You (2022) - Alma Solares
- A Perfect and Unbearable Triangle (2022) - Alma Solares
- The Twins (2022) - Alma Solares
- Who the #*%& Are You Really? (2022) - Alma Solares
- Everyone Reads Their Own Story (2022) - Alma Solares
- You've Become Your Own Worst Enemy (2022) - Alma Solares
- Don't Believe a Thing You Hear (2022) - Alma Solares
- A Dangerous Cocktail (2022) - Alma Solares
- You Were Always My Mirror (2022) - Alma Solares
- Walking on Hot Coals (2022) - Alma Solares
- The Other (2022) - Alma Solares
- No One Can Run from Themselves (2022) - Alma Solares
- You Can Never Escape Something Like This (2022) - Alma Solares
- Eros and Psyche (2022) - Alma Solares
- The answer was always there (2020) - Alma Solares
- We kill what we love (2020) - Alma Solares
- Revelation 21:8- Fire is set upon his anger (2020) - Alma Solares
- We never talked about love (2020) - Alma Solares
- Two truths and one lie (2020) - Alma Solares
- You were only an innocent victim (2020) - Alma Solares
- We've messed up so much (2020) - Alma Solares
- Nothing is what it seems (2020) - Alma Solares
- The beauty of a sudden death (2020) - Alma Solares
- A wicked game of mirrors (2020) - Alma Solares
- The tell-tale heart (2020) - Alma Solares
- You messed with the wrong woman (2020) - Alma Solares
- Are you missing the good old times? (2020) - Alma Solares
- What do you know about Dario Guerra? (2020) - Alma Solares
- Love, that word (2020) - Alma Solares
- What common people call love (2020) - Alma Solares
- One last night of passion (2020) - Alma Solares
- It's just sex (2020) - Alma Solares
2019
El juego de las llaves (TV Series)
as
Adriana / Oscar's wife
- Here We Come, Beach! (2021) - Adriana
- The First of Many Jerks (2021) - Adriana
- Gender Reveal (2021) - Adriana
- Amazons, Pregnant Women and Aztec Warriors (2021) - Adriana
- Back to the Game (2021) - Adriana
- Takes a New Game to Forget an Old One (2021) - Adriana
- Introducing- Astrid & Gloria! (2021) - Adriana
- I Hate the Game of Keys (2021) - Adriana
- I Declare "The Game of Keys" Inaugurated (2019) - Adriana / Oscar's wife
- Stop Saying Condom! (2019) - Adriana / Oscar's wife
- The Kids Need Discipline (2019) - Adriana / Oscar's wife
- Make Me Crazy- Yay Yay Yay (2019) - Adriana / Oscar's wife
- Little Oscar- Big Oscar!!! (2019) - Adriana / Oscar's wife
- There Will Be Consequences (2019) - Adriana / Oscar's wife
- An Oral "Pleasance" (2019) - Adriana / Oscar's wife
- Rayan Gosling's Double (2019) - Adriana / Oscar's wife
- Vanilla is not the Only Flavor (2019) - Adriana / Oscar's wife
- Never Have I Ever (2019) - Adriana / Oscar's wife
2021
Little Eggs: An African Rescue
as
Di (voice)
2020
Herederos por accidente (TV Series)
as
Lupe
- Carrera de bebés (2020) - Lupe
- Un papel y una firma (2020) - Lupe
- La invasión (2020) - Lupe
- Peligro de muerte (2020) - Lupe
- La última voluntad (2020) - Lupe
- La vida es un sueño (2020) - Lupe
- Polícias y ladrones (2020) - Lupe
- Yo me casé de blanco (2020) - Lupe
- Ahorita (2020) - Lupe
- Hermanos, flores y besos (2020) - Lupe
- Todos tenemos un secreto (2020) - Lupe
- Dos entierros y un embarazo (2020) - Lupe
- Entre gemelos anda el juego (2020) - Lupe
2019
Doblemente Embarazada
as
Cristina
2019
¡Viva la Revolución! (Short)
as
Mrs. Guevara
2018
Dibujando el Cielo
as
Sofía
2017
Papá a Toda Madre (TV Series)
as
Renée Sánchez
- Mauricio podría pasar el resto de su vida en la cárcel (2018) - Renée Sánchez
- Fabián tiene María en sus manos (2018) - Renée Sánchez
- Noel logra escapar de la clínica psiquiátrica (2018) - Renée Sánchez
- Renée sigue amando a Mauricio (2018) - Renée Sánchez
- Renée se entera que Mauricio y María ya no son novios (2018) - Renée Sánchez
- Mauricio sospecha de Ariel (2018) - Renée Sánchez
- Fabián no podrá volver a caminar (2018) - Renée Sánchez
- Mauricio no puede ocultar el amor que siente por Renée (2018) - Renée Sánchez
- Mauricio no confía en el arrepentimiento de Fabián (2018) - Renée Sánchez
- Dulce logra separar a Jorge y Kika (2018) - Renée Sánchez
- Vero y Toño están despedidos (2018) - Renée Sánchez
- Fabián dice estar arrepentido del daño que causó (2018) - Renée Sánchez
- Fabián despierta del coma (2018) - Renée Sánchez
- La vida de Fabián está en peligro (2018) - Renée Sánchez
- Fabián secuestra a Anifer (2018) - Renée Sánchez
- Dulce regresa dispuesta a recuperar su familia (2018) - Renée Sánchez
- Kika salva la vida de Valentina (2018) - Renée Sánchez
- Renée descubre que Fabián robó su diseño (2018) - Renée Sánchez
- Dulce le pide ayuda a Jorge (2018) - Renée Sánchez
- Toño sufre ante la muerte de su papá (2018) - Renée Sánchez
- Mauricio termina con María (2018) - Renée Sánchez
- Renée no logra comprobar que Noél está vivo (2018) - Renée Sánchez
- Mauricio se entera que Noél está vivo (2018) - Renée Sánchez
- Fabián chantajea a Noél para que no vuelva a ver a Renée (2018) - Renée Sánchez
- Mauricio acepta ser pareja de María (2018) - Renée Sánchez
- Renée confirma sus sospechas, Noél es su papá (2018) - Renée Sánchez
- Lilí y Pablo no darán a su bebé en adopción (2018) - Renée Sánchez
- Renée es amenazada por Fabián (2018) - Renée Sánchez
- Renée y Mauricio se entregan al amor (2018) - Renée Sánchez
- ¡Renée y Fabián son hermanos! (2018) - Renée Sánchez
- María se está enamorando de Mauricio (2018) - Renée Sánchez
- Renée decide continuar con la maestría (2018) - Renée Sánchez
- Anifer se entera que Mauricio no es su papá (2018) - Renée Sánchez
- Fabián le ofrece su ayuda a María (2018) - Renée Sánchez
- Anifer se reencuentra con su mamá (2018) - Renée Sánchez
- Mauricio intenta huir con Anifer (2018) - Renée Sánchez
- Vero y Toño se van a divorciar (2018) - Renée Sánchez
- Renée pone en duda su viaje (2018) - Renée Sánchez
- Renée se encuentra con Noel Carbajal (2018) - Renée Sánchez
- Fabián asegura que María está en la cárcel (2018) - Renée Sánchez
- Mauricio descubre que la tumba de María es falsa (2018) - Renée Sánchez
- Mauricio le cede Logatoys a Fabián (2018) - Renée Sánchez
- Fabián tiene un cómplice (2018) - Renée Sánchez
- Renée sospecha que Fabián es su hermano (2017) - Renée Sánchez
- ¡Fabián es el verdadero papá de Anifer! (2017) - Renée Sánchez
- Mauricio le declara su amor a Renée (2017) - Renée Sánchez
- Renée decide ayudar a Rafa y Rodrigo (2017) - Renée Sánchez
- ¿Anifer no es hija de Mauricio? (2017) - Renée Sánchez
- Mauricio sorprende a Renée con un sexy show (2017) - Renée Sánchez
- Mauricio descubre que su identidad fue robada (2017) - Renée Sánchez
- Anifer perdona a Mauricio (2017) - Renée Sánchez
- Mauricio quiere desenmascarar a Falcón (2017) - Renée Sánchez
- Mauricio decide afrontar sus responsibilidades (2017) - Renée Sánchez
- Anifer escapa de su casa (2017) - Renée Sánchez
- Kika le rompe el corazón a Anifer (2017) - Renée Sánchez
- Renée confirma que Mauricio le mintió (2017) - Renée Sánchez
- Renée corresponde el amor de Mauricio (2017) - Renée Sánchez
- Mauricio no se podrá librar de Kika (2017) - Renée Sánchez
- Mauricio termina con Kika (2017) - Renée Sánchez
- Anifer sufre un accidente (2017) - Renée Sánchez
- Mauricio descubre la inocencia de Bosco (2017) - Renée Sánchez
- Anifer se entera que Mauricio se va a casar (2017) - Renée Sánchez
- Fabián le dice a Mauricio que está enamorado de Kika (2017) - Renée Sánchez
- Kika le propone matrimonio a Mauricio (2017) - Renée Sánchez
- Renée y Kika se enfrentan por el amor de Mauricio (2017) - Renée Sánchez
- Renée y Mauricio se besan (2017) - Renée Sánchez
- El secreto de Jorge sale a la luz (2017) - Renée Sánchez
- Fabián está enamorado de Kika (2017) - Renée Sánchez
- Renée acepta que le gusta Mauricio (2017) - Renée Sánchez
- Mauricio paga la deuda de Renée (2017) - Renée Sánchez
- Anifer no acepta a Kika (2017) - Renée Sánchez
- Kika planea vengarse de Mauricio (2017) - Renée Sánchez
- Kika invertirá en Logatoys (2017) - Renée Sánchez
- Jorge tiene otra familia (2017) - Renée Sánchez
- Kika quiere conquistar a Mauricio (2017) - Renée Sánchez
- Rodrigo y Rafa, los nuevos inquilinos de Renée (2017) - Renée Sánchez
- Renée se muda a casa de Mauricio (2017) - Renée Sánchez
- Mauricio le propone a Renée que viva con él (2017) - Renée Sánchez
- Mauricio sufre un accidente (2017) - Renée Sánchez
- Lupe le propone matrimoino a Renée (2017) - Renée Sánchez
- Renée se hace pasar por la mamá de Anifer (2017) - Renée Sánchez
- Renée y Mauricio rescatan a Anifer (2017) - Renée Sánchez
- Anifer es secuestrada (2017) - Renée Sánchez
- Mauricio recibe una amenaza (2017) - Renée Sánchez
- Toño se pelea con Mauricio (2017) - Renée Sánchez
- Vero ya tiene trabajo (2017) - Renée Sánchez
- Renée está en busca de un nuevo empleo (2017) - Renée Sánchez
- Mauricio y Anifer llegan a su nueva casa (2017) - Renée Sánchez
- La mamá de Anifer murió (2017) - Renée Sánchez
- Dulce abandona a Jorge (2017) - Renée Sánchez
- Mauricio quiere vender Logatoys (2017) - Renée Sánchez
- ¿Mauricio es el papá de Anifer? (2017) - Renée Sánchez
- Logatoys al borde de la quiebra Parte 2 (2017) - Renée Sánchez
- Logatoys al borde de la quiebra (2017) - Renée Sánchez
- La mamá de Anifer regresa (2017) - Renée Sánchez
- Renée se niega a donar su óvulo (2017) - Renée Sánchez
2017
Maite Perroni Feat. Cali Y El Dandee: Loca (Music Video)
2016
El Arribo de Conrado Sierra
as
Ninfa
2015
Anything But Plain (TV Series)
as
Lichita
2015
Huevos: Little Rooster's Egg-cellent Adventure
as
Di (voice)
2015
K9 World Cup
as
Maite Terranova (voice)
2014
The Stray Cat (TV Series)
as
Esmeralda
- Gran Final Parte 2 (2014) - Esmeralda
- Gran Final Parte 1 (2014) - Esmeralda
- El hijo de Garabato, está en peligro (2014) - Esmeralda
- Pablo sospecha que La Gata le es infiel (2014) - Esmeralda
- La Gata no permitirá que le quiten a su hijo (2014) - Esmeralda
- Pablo tendrá que elegir entre su mamá y Esmeralda (2014) - Esmeralda
- El matrimonio de La Gata y Pablo está en peligro (2014) - Esmeralda
- Lorenza le mete ideas a su nieto Pablito (2014) - Esmeralda
- Lorenza está por conocer a su nieta (2014) - Esmeralda
- Se gradúa La Gata (2014) - Esmeralda
- Se casa La Gata con el amor de su vida (2014) - Esmeralda
- Fela y El Silencioso llegarán al altar (2014) - Esmeralda
- La Gata le da una triste noticia a Doña Rita (2014) - Esmeralda
- La vida de la Jarocha corre peligro (2014) - Esmeralda
- Lorenza le dispara a El Silencioso (2014) - Esmeralda
- Juan Garza podría decir toda la verdad (2014) - Esmeralda
- Detienen a La Gata (2014) - Esmeralda
- La Gata se reencuentra con Pablo (2014) - Esmeralda
- El Silencioso tiene las horas contadas (2014) - Esmeralda
- La policía busca a La Gata (2014) - Esmeralda
- Pablo pierde la memoria (2014) - Esmeralda
- La Gata huye para proteger a sus hijos (2014) - Esmeralda
- La Gata perderá a sus hijos (2014) - Esmeralda
- Pablo está en peligro (2014) - Esmeralda
- Javier le propone matrimonio a La Gata (2014) - Esmeralda
- La Gata seguirá sufriendo (2014) - Esmeralda
- Lorenza sigue de aliada con Gisela para dañar a La Gata (2014) - Esmeralda
- La Gata no se quedará tranquila (2014) - Esmeralda
- Ahora sí, sabrán quién es La Gata (2014) - Esmeralda
- La Gata está dispuesta a defender a los que más quiere (2014) - Esmeralda
- La Gata descubre que Fela y El Silencioso son sus papás (2014) - Esmeralda
- La Gata le pregunta a doña Rita quiénes son sus papás (2014) - Esmeralda
- La Gata está a punto de conocer la identidad de sus papás (2014) - Esmeralda
- La Gata se aleja de Pablo (2014) - Esmeralda
- Celebra Lorenza, que ya venció a La Gata (2014) - Esmeralda
- Esmeralda perderá a uno de sus hijos (2014) - Esmeralda
- Pablo, ¿podrá perdonarse? (2014) - Esmeralda
- El Silencioso pide que se le castigue a Agustín (2014) - Esmeralda
- Lorenza está en peligro (2014) - Esmeralda
- Lorenza le confiesa a Pablo, que Virginia no es su hija (2014) - Esmeralda
- Pablo y Esmeralda se casarán en un mes (2014) - Esmeralda
- Damián perdió la memoria (2014) - Esmeralda
- El Silencioso podría demostrar su inocencia (2014) - Esmeralda
- Gisela se aprovecha de Pablo (2014) - Esmeralda
- Lorenza maldice la hora en que apareció Gisela (2014) - Esmeralda
- La Gata descubre que Javier está enamorado de ella (2014) - Esmeralda
- Javier intentará separar a La Gata y a Pablo (2014) - Esmeralda
- Inés es capaz de matar a La Gata por dinero (2014) - Esmeralda
- Lorenza está preocupada por la vida de La Gata (2014) - Esmeralda
- La Gata no se quiere operar (2014) - Esmeralda
- La Gata podría desaparecer de este mundo (2014) - Esmeralda
- Pablo le pide matrimonio a La Gata (2014) - Esmeralda
- Asegura Pablo que nunca traicionaría a Esmeralda (2014) - Esmeralda
- La Gata llora por el daño que le causó Pablo (2014) - Esmeralda
- El Silencioso no le dirá a La Gata que es su padre (2014) - Esmeralda
- El Silencioso tendrá que asegurar sus bienes (2014) - Esmeralda
- La Jarocha no le cree nada a Lorenza (2014) - Esmeralda
- La Gata no quiere a Gisela en la vida de Pablo (2014) - Esmeralda
- Pablo se molesta con Gisela (2014) - Esmeralda
- Gisela es capaz de matar a La Gata (2014) - Esmeralda
- Fela destrozada por la situación que atraviesa La Gata (2014) - Esmeralda
- Algo terrible les pasó a Esmeralda y a Pablo (2014) - Esmeralda
- Esmeralda y Pablo se accidentan (2014) - Esmeralda
- Pablo le pide a El Silencioso que le diga la verdad a La Gata (2014) - Esmeralda
- Gisela está lista para hacerle daño a La Gata (2014) - Esmeralda
- Inés declara la guerra a Esmeralda (2014) - Esmeralda
- Lorenza culpará a La Gata de robo (2014) - Esmeralda
- Gisela amenaza a Pablo (2014) - Esmeralda
- Pablo podría pasar muchos años tras las rejas (2014) - Esmeralda
- Pablo pasará su primera noche en la cárcel (2014) - Esmeralda
- Agustín atentará contra La Gata (2014) - Esmeralda
- El Italiano quiere hacerle daño a La Gata (2014) - Esmeralda
- Centavito será víctima de las maldades de Lorenza (2014) - Esmeralda
- Mariano tiene otras intenciones con La Gata (2014) - Esmeralda
- Lorenza asegura que se "muere" por conocer a su nieta (2014) - Esmeralda
- Mariano se pone celoso (2014) - Esmeralda
- Esmeralda dejará que Pablo visite a Leticia (2014) - Esmeralda
- Pablo le dará una sorpresa a Esmeralda (2014) - Esmeralda
- Mariano quiere conquistar el corazón de Esmeralda (2014) - Esmeralda
- Mónica le declara la guerra a La Gata (2014) - Esmeralda
- Agustín pagará por su maldad (2014) - Esmeralda
- El Silencioso y Fela podrían decirle a La Gata que es su hija (2014) - Esmeralda
- Lorenza dio su brazo a torcer (2014) - Esmeralda
- La Gata podría llevarse una desilusión (2014) - Esmeralda
- La Gata entra en pánico (2014) - Esmeralda
- Pablo no quiere ver a sus hijos (2014) - Esmeralda
- ¿Cuál será el destino de Pablo? (2014) - Esmeralda
- Esmeralda sigue amando al padre de sus hijos (2014) - Esmeralda
- Pablo y Mariano se pelearan por La Gata (2014) - Esmeralda
- La Jarocha revela una gran verdad (2014) - Esmeralda
- El Silencioso tiene miedo de que Rita lo descubra (2014) - Esmeralda
- Doña Rita se pone grave (2014) - Esmeralda
- La mamá de Esmeralda (2014) - Esmeralda
- Al borde del suicidio (2014) - Esmeralda
- Cartas de amor (2014) - Esmeralda
- Acercamientos (2014) - Esmeralda
- Fela reconoce a Doña Rita (2014) - Esmeralda
- Amor inolvidable (2014) - Esmeralda
- La Nueva Gata (2014) - Esmeralda
- El Silencioso y Agustín se enfrentan (2014) - Esmeralda
- La hija del Silencioso (2014) - Esmeralda
- Está dispuesta a cobrar venganza (2014) - Esmeralda
- El italiano contra Pablo (2014) - Esmeralda
- La Gata se casará con el italiano (2014) - Esmeralda
- Un nuevo amor para Pablo (2014) - Esmeralda
- Regresa el pasado de Fela (2014) - Esmeralda
- La Gata tendrá mellizos (2014) - Esmeralda
- Pablo regresa por Esmeralda (2014) - Esmeralda
- Boda secreta (2014) - Esmeralda
- Secuestran a La Gata (2014) - Esmeralda
- Logran separarlo de La Gata (2014) - Esmeralda
- Esmeralda y Pablo se declaran la guerra (2014) - Esmeralda
- ¿Agustín aprueba la boda de Pablo y Esmeralda? (2014) - Esmeralda
- Agustín explota al saber que se casarán Pablo y La Gata (2014) - Esmeralda
- Mariano le dice a La Gata que siente mucha pena por ella (2014) - Esmeralda
- La furia de Lorenza (2014) - Esmeralda
- La Gata y Pablo más cerca (2014) - Esmeralda
- El dolor que mata (2014) - Esmeralda
- El destino los une (2014) - Esmeralda
- Su futuro está escrito (2014) - Esmeralda
2012
Cachito de cielo (TV Series)
as
Renata
- Renata a punto de morir (2012) - Renata
- Proposición rechazada (2012) - Renata
- Impactante confesión (2012) - Renata
- Chava quiere ser Cachito (2012) - Renata
- Boda civil (2012) - Renata
- Caso complicado (2012) - Renata
- Momentos de terror (2012) - Renata
- Matías defenderá a Sofi (2012) - Renata
- Sofi quiere escapar (2012) - Renata
- Franca recuperación (2012) - Renata
- Otra indiscreción (2012) - Renata
- Malévolo plan (2012) - Renata
- Tristán pierde la paciencia (2012) - Renata
- Mala racha (2012) - Renata
- La guerra en la radio (2012) - Renata
- Paro cardiaco (2012) - Renata
- Renata vs. Julia (2012) - Renata
- No más secretos (2012) - Renata
- Reclamo y cachetada (2012) - Renata
- Grupo Meta (2012) - Renata
- Reclamo (2012) - Renata
- Matías descubre la verdad (2012) - Renata
- Grave enfermedad (2012) - Renata
- Confesiones y agresiones (2012) - Renata
- Pruebas delatoras (2012) - Renata
- Amor por Tristán (2012) - Renata
- Rival De Amores (2012) - Renata
- Otra identidad (2012) - Renata
- Disculpa divina (2012) - Renata
- Intriga (2012) - Renata
- Adela ha perdido todo (2012) - Renata
- Aumenta la desesperación (2012) - Renata
- La misma moneda (2012) - Renata
- Fabio versus Pupi (2012) - Renata
- La estética (2012) - Renata
- Tarjeta Roja (2012) - Renata
- Límite de paciencia (2012) - Renata
- Ataque de celos (2012) - Renata
- Doble agresión (2012) - Renata
- Pronta recuperación (2012) - Renata
- Especialidades culinarias (2012) - Renata
- Certificado falso (2012) - Renata
- Reynaldo explota (2012) - Renata
- Cínica confesión (2012) - Renata
- Cambio de look (2012) - Renata
- Infidelidad al descubierto (2012) - Renata
- No molestar a Tristán (2012) - Renata
- Boicot familiar (2012) - Renata
- Corazón roto (2012) - Renata
- Confesión telefónica (2012) - Renata
- Verdad al descubierto (2012) - Renata
- Mensaje anónimo (2012) - Renata
- Landeros En Crisis (2012) - Renata
- Sigue desaparecida (2012) - Renata
- Distanciamiento necesario (2012) - Renata
- Viejo conicido (2012) - Renata
- Coca seductora (2012) - Renata
- Pruebas de infidelidad (2012) - Renata
- Infidelidad de Fabio (2012) - Renata
- Consejos de amor (2012) - Renata
- Sospechan de Pachi (2012) - Renata
- Armas de seducción (2012) - Renata
- Cartas divinas (2012) - Renata
- Castigo divino (2012) - Renata
- Isabel cerca de descubrir la verdad (2012) - Renata
- Matrimonio en peligro (2012) - Renata
- Propuesta aceptada (2012) - Renata
- Grave acusación (2012) - Renata
- Quiere separarse (2012) - Renata
- Coca de monja (2012) - Renata
- Sospecha de infidelidad (2012) - Renata
- Renata se queda con Fabio (2012) - Renata
- Falso pretendiente (2012) - Renata
- Parentesco prohibido (2012) - Renata
- Admirador secreto (2012) - Renata
- Intercambio de cuerpos (2012) - Renata
- Abierta al amor (2012) - Renata
- Amor prohibido (2012) - Renata
- Marido sinvergüenza (2012) - Renata
- Cachetea a Adela (2012) - Renata
- Fiesta de disfraces (2012) - Renata
- Confesión de amor (2012) - Renata
- Pachi seductora (2012) - Renata
- Le roba un beso (2012) - Renata
- Tristán el tímido (2012) - Renata
- Cena inolvidable (2012) - Renata
- El todo por el todo (2012) - Renata
- Carta reveladora (2012) - Renata
- Salvador está desesperado (2012) - Renata
- El cuerpo de otra persona (2012) - Renata
- La vidente (2012) - Renata
- Lo acusa de farsante (2012) - Renata
- El dueño del local (2012) - Renata
- Aclara las cosas (2012) - Renata
- Beso prohibido (2012) - Renata
- Sentimiento inexplicable (2012) - Renata
- Otro milagro (2012) - Renata
- Paro cardiaco (2012) - Renata
- Intrigas (2012) - Renata
- Cuidados de madre (2012) - Renata
- Renata acepta el trabajo (2012) - Renata
- Se desata el chisme (2012) - Renata
- Reaparece Claribel (2012) - Renata
- Pide confianza (2012) - Renata
- Nueva oportunidad (2012) - Renata
- Un milagro (2012) - Renata
- Prohibido bajar (2012) - Renata
- Cerca de Renata (2012) - Renata
- En honor de Cachito (2012) - Renata
- Un pequeño error (2012) - Renata
2010
Triunfo del amor (TV Series)
as
María Desamparada
- Gran Final: Triunfo del Amor (2011) - María Desamparada
- No más dudas (2011) - María Desamparada
- Al fin juntas (2011) - María Desamparada
- Donadora (2011) - María Desamparada
- Intimidación (2011) - María Desamparada
- Max infectado (2011) - María Desamparada
- Virus maligno (2011) - María Desamparada
- Desfile de modas (2011) - María Desamparada
- Video de despedida (2011) - María Desamparada
- Descubre la verdad (2011) - María Desamparada
- Enfrenta a Bernarda (2011) - María Desamparada
- Culpa ajena (2011) - María Desamparada
- Regreso a la cima (2011) - María Desamparada
- Cruz se va (2011) - María Desamparada
- Accidente en el set (2011) - María Desamparada
- Una nueva esperanza (2011) - María Desamparada
- La causante (2011) - María Desamparada
- Desahuciado (2011) - María Desamparada
- Al rescate (2011) - María Desamparada
- Hay una esperanza (2011) - María Desamparada
- Plan maligno (2011) - María Desamparada
- Secuestran a Victoria (2011) - María Desamparada
- El secuestro de María (2011) - María Desamparada
- Desde la cárcel (2011) - María Desamparada
- Libre de culpa (2011) - María Desamparada
- Los secretos de Bernarda (2011) - María Desamparada
- La venganza de Eva (2011) - María Desamparada
- Capricho (2011) - María Desamparada
- La culpable es Bernarda (2011) - María Desamparada
- Corta los lazos (2011) - María Desamparada
- Victoria pide perdón (2011) - María Desamparada
- Victoria y María (2011) - María Desamparada
- El crucifijo y la boda (2011) - María Desamparada
- Fausto se confiesa (2011) - María Desamparada
- La información de Max (2011) - María Desamparada
- Cómplice de crímenes (2011) - María Desamparada
- Desconoce a Juan Pablo (2011) - María Desamparada
- Condenado a morir (2011) - María Desamparada
- Nueva proposición (2011) - María Desamparada
- Paternidad revelada (2011) - María Desamparada
- Eliminar al traidor (2011) - María Desamparada
- Intenta violarla (2011) - María Desamparada
- Se entregan (2011) - María Desamparada
- Marido y mujer (2011) - María Desamparada
- Ataques (2011) - María Desamparada
- Recuerdos del pasado (2011) - María Desamparada
- No sabe que hacer (2011) - María Desamparada
- La propuesta (2011) - María Desamparada
- Ayudan a Juan Pablo (2011) - María Desamparada
- Encuentran al bebé (2011) - María Desamparada
- Noticias para Bernarda (2011) - María Desamparada
- Pistas (2011) - María Desamparada
- Búsqueda desesperada (2011) - María Desamparada
- Listo para confesar (2011) - María Desamparada
- La enfermedad de Victoria (2011) - María Desamparada
- Madre desamparada (2011) - María Desamparada
- Secuestran al pequeño Juan Pablo (2011) - María Desamparada
- Una gran batalla (2011) - María Desamparada
- El pacto (2011) - María Desamparada
- Fundidos en la pasión (2011) - María Desamparada
- La locura de Jimena (2011) - María Desamparada
- Continúa el tormento (2011) - María Desamparada
- Reacción explosiva (2011) - María Desamparada
- La sangre llama (2011) - María Desamparada
- El desprecio de Max (2011) - María Desamparada
- La madre de Max (2011) - María Desamparada
- Padre e hija (2011) - María Desamparada
- Buscando el divorcio (2011) - María Desamparada
- La abuela Bernarda (2011) - María Desamparada
- Una bala más (2011) - María Desamparada
- ¿Confesará el cura? (2011) - María Desamparada
- Secretos por descubrirse (2011) - María Desamparada
- Detienen a Maximiliano (2011) - María Desamparada
- Noticias para Maximiliano (2011) - María Desamparada
- Ideas Oscuras (2011) - María Desamparada
- Verdadera madre (2011) - María Desamparada
- Noche en los separos (2011) - María Desamparada
- Planes de venganza (2011) - María Desamparada
- Amenazas de Jimena (2011) - María Desamparada
- Parto complicado (2011) - María Desamparada
- Alonso confiesa su amor (2011) - María Desamparada
- De quién es el bebé (2011) - María Desamparada
- Decisión complicada (2011) - María Desamparada
- La descubre (2011) - María Desamparada
- Descubrir el secreto (2011) - María Desamparada
- Oferta de trabajo (2011) - María Desamparada
- Crimen del pasado (2011) - María Desamparada
- Accionista mayoritaria (2011) - María Desamparada
- Un misterio (2011) - María Desamparada
- Nuevo amor (2011) - María Desamparada
- Golpeador (2011) - María Desamparada
- Terrible noticia (2011) - María Desamparada
- Unión de fuerzas (2011) - María Desamparada
- Confesión (2011) - María Desamparada
- No volverá a caminar (2011) - María Desamparada
- Terrible accidente (2011) - María Desamparada
- Se salva (2011) - María Desamparada
- Fuego en la vecindad (2011) - María Desamparada
- Un accidente (2011) - María Desamparada
- Cerca de la verdad (2011) - María Desamparada
- Abandono del sacerdocio (2011) - María Desamparada
- Una pecadora (2011) - María Desamparada
- Osvaldo decide (2011) - María Desamparada
- Juanjo vivo (2011) - María Desamparada
- Su propia tumba (2011) - María Desamparada
- Linda es despedida (2011) - María Desamparada
- Milagros llora día y noche (2011) - María Desamparada
- Enfrentamiento (2011) - María Desamparada
- Bernarda confiesa (2011) - María Desamparada
- Un fotógrafo la sigue (2011) - María Desamparada
- Victoria habla con Osvaldo (2011) - María Desamparada
- Anuncio importante (2011) - María Desamparada
- Osvaldo regresa (2011) - María Desamparada
- Para retener a Osvaldo (2011) - María Desamparada
- Fernanda busca a María (2011) - María Desamparada
- Jimena visita a María (2011) - María Desamparada
- Max descubre a su padre (2011) - María Desamparada
- Imprudencia de Bernarda (2011) - María Desamparada
- Carta de despedida (2011) - María Desamparada
- Matrimonio (2011) - María Desamparada
- Bernarda asesina otra vez (2011) - María Desamparada
- Boda inesperada (2011) - María Desamparada
- Resignación (2011) - María Desamparada
- Bebé en camino (2011) - María Desamparada
- Coincidencias (2011) - María Desamparada
- Pruebas de ADN (2011) - María Desamparada
- Buenos momentos (2010) - María Desamparada
- Intento de suicidio (2010) - María Desamparada
- Jurar en vano (2010) - María Desamparada
- La trampa (2010) - María Desamparada
- Nuevo plan (2010) - María Desamparada
- Desprecio (2010) - María Desamparada
- Competencia directa (2010) - María Desamparada
- Secreto en riesgo (2010) - María Desamparada
- Parte de la familia (2010) - María Desamparada
- Dolor compartido (2010) - María Desamparada
- Temor a Victoria (2010) - María Desamparada
- Información importante (2010) - María Desamparada
- Planeando el mal (2010) - María Desamparada
- Intrigas en casa (2010) - María Desamparada
- Noviazgo al descubierto (2010) - María Desamparada
- Madre desconsolada (2010) - María Desamparada
- María Magdalena (2010) - María Desamparada
- Paradero de su hija (2010) - María Desamparada
- Envidia en la pasarela (2010) - María Desamparada
- Buenas amigas (2010) - María Desamparada
- Nuera preferida (2010) - María Desamparada
- Fotografías (2010) - María Desamparada
- Preocupaciones (2010) - María Desamparada
- Besos a escondidas (2010) - María Desamparada
- Los planes de Linda (2010) - María Desamparada
- Relación inaceptable (2010) - María Desamparada
- Una mentira más (2010) - María Desamparada
- La amante (2010) - María Desamparada
- Advertencia (2010) - María Desamparada
- Extraña mujer (2010) - María Desamparada
- Las confesiones de Victoria (2010) - María Desamparada
- El consuegro (2010) - María Desamparada
- Corazón destrozado (2010) - María Desamparada
- Personalidad sorprendente (2010) - María Desamparada
- Humillaciones (2010) - María Desamparada
- Pesadillas del pasado (2010) - María Desamparada
- Divorcio (2010) - María Desamparada
- Sospechas de infidelidad (2010) - María Desamparada
- Besos Apasionados (2010) - María Desamparada
- Aspirante a modelo (2010) - María Desamparada
- Proposición indecorosa (2010) - María Desamparada
- Arranque de rabia (2010) - María Desamparada
- Verdades ocultas (2010) - María Desamparada
- Confesiones oscuras (2010) - María Desamparada
- Reencuentro (2010) - María Desamparada
- Max piensa en María (2010) - María Desamparada
- Miradas que se cruzan (2010) - María Desamparada
- Niñas abandonadas (2010) - María Desamparada
- Juan Pablo regresa (2010) - María Desamparada
2010
Mujeres asesinas (TV Series)
as
Estela
- Las Blanco, Viudas (2010) - Estela
2009
Burden of Guilt (TV Series)
as
Lucrecia Córdoba Pedraza
- Final (2009) - Lucrecia Córdoba Pedraza
- La boda (2009) - Lucrecia Córdoba Pedraza
- Calmante (2009) - Lucrecia Córdoba Pedraza
- Bala perdida (2009) - Lucrecia Córdoba Pedraza
- El rapto (2009) - Lucrecia Córdoba Pedraza
- Venganza (2009) - Lucrecia Córdoba Pedraza
- Advertencia paterna (2009) - Lucrecia Córdoba Pedraza
- No hace falta (2009) - Lucrecia Córdoba Pedraza
- Arrepentido (2009) - Lucrecia Córdoba Pedraza
- Última voluntad (2009) - Lucrecia Córdoba Pedraza
- Venganza (2009) - Lucrecia Córdoba Pedraza
- Mucho coraje (2009) - Lucrecia Córdoba Pedraza
- Incendio provocado (2009) - Lucrecia Córdoba Pedraza
- Descanse en paz (2009) - Lucrecia Córdoba Pedraza
- Bodega en llamas (2009) - Lucrecia Córdoba Pedraza
- Fraude (2009) - Lucrecia Córdoba Pedraza
- Confesiones (2009) - Lucrecia Córdoba Pedraza
- Gran confesión (2009) - Lucrecia Córdoba Pedraza
- Libre otra vez (2009) - Lucrecia Córdoba Pedraza
- Beso arriesgado (2009) - Lucrecia Córdoba Pedraza
- Desapareció (2009) - Lucrecia Córdoba Pedraza
- Difamación (2009) - Lucrecia Córdoba Pedraza
- En la calle (2009) - Lucrecia Córdoba Pedraza
- El careo de Lucrecia (2009) - Lucrecia Córdoba Pedraza
- Acusación injusta (2009) - Lucrecia Córdoba Pedraza
- Fue un accidente (2009) - Lucrecia Córdoba Pedraza
- Petición (2009) - Lucrecia Córdoba Pedraza
- Protegiendo a la familia (2009) - Lucrecia Córdoba Pedraza
- Beso fugaz (2009) - Lucrecia Córdoba Pedraza
- Furia (2009) - Lucrecia Córdoba Pedraza
- El mayor pecado (2009) - Lucrecia Córdoba Pedraza
- Acusado (2009) - Lucrecia Córdoba Pedraza
- Un infierno (2009) - Lucrecia Córdoba Pedraza
- Dolorosa mentira (2009) - Lucrecia Córdoba Pedraza
- ¿Julián será padre? (2009) - Lucrecia Córdoba Pedraza
- Misteriosa llamada (2009) - Lucrecia Córdoba Pedraza
- Herida peligrosa (2009) - Lucrecia Córdoba Pedraza
- Beso prohibido (2009) - Lucrecia Córdoba Pedraza
- Accidente (2009) - Lucrecia Córdoba Pedraza
- Triste adiós (2009) - Lucrecia Córdoba Pedraza
- No me importa (2009) - Lucrecia Córdoba Pedraza
- Una solución fácil (2009) - Lucrecia Córdoba Pedraza
- Orden de embargo (2009) - Lucrecia Córdoba Pedraza
- Dejarlo ir (2009) - Lucrecia Córdoba Pedraza
- Sal en la herida (2009) - Lucrecia Córdoba Pedraza
- Lo mató (2009) - Lucrecia Córdoba Pedraza
- Informando (2009) - Lucrecia Córdoba Pedraza
- Nieto (2009) - Lucrecia Córdoba Pedraza
- Negocios son negocios (2009) - Lucrecia Córdoba Pedraza
- Favor especial (2009) - Lucrecia Córdoba Pedraza
- Acta de matrimonio (2009) - Lucrecia Córdoba Pedraza
- Acepto (2009) - Lucrecia Córdoba Pedraza
- Seguro (2009) - Lucrecia Córdoba Pedraza
- Fuerte decisión (2009) - Lucrecia Córdoba Pedraza
- Sacrificio de amor (2009) - Lucrecia Córdoba Pedraza
- Padre verdadero (2009) - Lucrecia Córdoba Pedraza
- Adiós (2009) - Lucrecia Córdoba Pedraza
- Prometida (2009) - Lucrecia Córdoba Pedraza
- Desesperante noticia (2009) - Lucrecia Córdoba Pedraza
- Condición barata (2009) - Lucrecia Córdoba Pedraza
- Delatar (2009) - Lucrecia Córdoba Pedraza
- Culpable (2009) - Lucrecia Córdoba Pedraza
- Otro hombre (2009) - Lucrecia Córdoba Pedraza
- Todo por amor (2009) - Lucrecia Córdoba Pedraza
- A fuego lento (2009) - Lucrecia Córdoba Pedraza
- Contigo (2009) - Lucrecia Córdoba Pedraza
- La culpable (2009) - Lucrecia Córdoba Pedraza
- Lejos (2009) - Lucrecia Córdoba Pedraza
- Sucias intenciones (2009) - Lucrecia Córdoba Pedraza
- ¿Hermano? (2009) - Lucrecia Córdoba Pedraza
- Ni muerto (2009) - Lucrecia Córdoba Pedraza
- Me mato (2009) - Lucrecia Córdoba Pedraza
- En busca (2009) - Lucrecia Córdoba Pedraza
- Agradecido (2009) - Lucrecia Córdoba Pedraza
- Miserable (2009) - Lucrecia Córdoba Pedraza
- Qué es de ti (2009) - Lucrecia Córdoba Pedraza
- Divorcio (2009) - Lucrecia Córdoba Pedraza
- Su novia (2009) - Lucrecia Córdoba Pedraza
- Las cuentas claras (2009) - Lucrecia Córdoba Pedraza
- ¿Culpable o inocente? (2009) - Lucrecia Córdoba Pedraza
- Un donante (2009) - Lucrecia Córdoba Pedraza
- Embarazada (2009) - Lucrecia Córdoba Pedraza
- Loco por ti (2009) - Lucrecia Córdoba Pedraza
- Reclamo desesperado (2009) - Lucrecia Córdoba Pedraza
- El culpable (2009) - Lucrecia Córdoba Pedraza
- Argollas de matrimonio (2009) - Lucrecia Córdoba Pedraza
- Vales mucho (2009) - Lucrecia Córdoba Pedraza
- Todos están locos (2009) - Lucrecia Córdoba Pedraza
- El trato (2009) - Lucrecia Córdoba Pedraza
- Cásate conmigo (2009) - Lucrecia Córdoba Pedraza
- Secreto de confesión (2009) - Lucrecia Córdoba Pedraza
- Sin decir la verdad (2009) - Lucrecia Córdoba Pedraza
- Fuera de aquí (2009) - Lucrecia Córdoba Pedraza
- Significado (2009) - Lucrecia Córdoba Pedraza
- Testimonio (2009) - Lucrecia Córdoba Pedraza
- Desconfianza (2009) - Lucrecia Córdoba Pedraza
- Bienvenida (2009) - Lucrecia Córdoba Pedraza
- Sin saber qué hacer (2009) - Lucrecia Córdoba Pedraza
- La mejor alumna (2009) - Lucrecia Córdoba Pedraza
- Lejos de casa (2009) - Lucrecia Córdoba Pedraza
- La culpa es tuya (2009) - Lucrecia Córdoba Pedraza
- Reproche (2009) - Lucrecia Córdoba Pedraza
- Una bendición (2009) - Lucrecia Córdoba Pedraza
- El chamuco (2009) - Lucrecia Córdoba Pedraza
- Dispuesta a todo (2009) - Lucrecia Córdoba Pedraza
2008
Don't Mess with an Angel (TV Series)
as
Marichuy
- Gran Final (2009) - Marichuy
2007
RBD: La familia (TV Series)
as
May
- Confesiones (2007) - May (as Maité Perroni)
- Paparazzi (2007) - May (as Maité Perroni)
- Los amigos de mis amigos, son mis amigos (2007) - May (as Maité Perroni)
- Bésame sin miedo (2007) - May (as Maité Perroni)
- Bajo el mismo techo (juntos y revueltos) (2007) - May (as Maité Perroni)
- La responsabilidad- de ser un irresponsable (2007) - May (as Maité Perroni)
- Ni tan bueno- ni tan malo. (2007) - May (as Maité Perroni)
- Feliz cumpleaños, Annie (2007) - May (as Maité Perroni)
- Reparaciones (2007) - May (as Maité Perroni)
- Era mi primera vez (2007) - May (as Maité Perroni)
- El que quiera azul celeste- que se acueste! (2007) - May (as Maité Perroni)
- We Are Family (2007) - May (as Maité Perroni)
- ¿De verdad son besos de mentira? (2007) - May (as Maité Perroni)
2004
Rebelde (TV Series)
as
Guadalupe 'Lupita' Fernandez / Guadalupe 'Lupita' Fernández
- Capítulo 251 (2005) - Guadalupe 'Lupita' Fernandez
- Capítulo 250 (2005) - Guadalupe 'Lupita' Fernandez
- Capítulo 249 (2005) - Guadalupe 'Lupita' Fernandez
- Capítulo 248 (2005) - Guadalupe 'Lupita' Fernandez
- Capítulo 247 (2005) - Guadalupe 'Lupita' Fernandez
- Capítulo 246 (2005) - Guadalupe 'Lupita' Fernandez
- Capítulo 245 (2005) - Guadalupe 'Lupita' Fernandez
- Capítulo 244 (2005) - Guadalupe 'Lupita' Fernandez
- Capítulo 243 (2005) - Guadalupe 'Lupita' Fernandez
- Capítulo 242 (2005) - Guadalupe 'Lupita' Fernandez
- Capítulo 241 (2005) - Guadalupe 'Lupita' Fernandez
- Capítulo 240 (2005) - Guadalupe 'Lupita' Fernandez
- Capítulo 239 (2005) - Guadalupe 'Lupita' Fernandez
- Capítulo 238 (2005) - Guadalupe 'Lupita' Fernandez
- Capítulo 237 (2005) - Guadalupe 'Lupita' Fernandez
- Capítulo 236 (2005) - Guadalupe 'Lupita' Fernandez
- Capítulo 235 (2005) - Guadalupe 'Lupita' Fernandez
- Capítulo 234 (2005) - Guadalupe 'Lupita' Fernandez
- Capítulo 233 (2005) - Guadalupe 'Lupita' Fernandez
- Capítulo 232 (2005) - Guadalupe 'Lupita' Fernandez
- Capítulo 231 (2005) - Guadalupe 'Lupita' Fernandez
- Capítulo 230 (2005) - Guadalupe 'Lupita' Fernandez
- Capítulo 229 (2005) - Guadalupe 'Lupita' Fernandez
- Capítulo 228 (2005) - Guadalupe 'Lupita' Fernandez
- Capítulo 226 (2005) - Guadalupe 'Lupita' Fernandez
- Capítulo 225 (2005) - Guadalupe 'Lupita' Fernandez
- Capítulo 224 (2005) - Guadalupe 'Lupita' Fernandez
- Capítulo 223 (2005) - Guadalupe 'Lupita' Fernandez
- Capítulo 222 (2005) - Guadalupe 'Lupita' Fernandez
- Capítulo 221 (2005) - Guadalupe 'Lupita' Fernandez
- Capítulo 220 (2005) - Guadalupe 'Lupita' Fernandez
- Capítulo 219 (2005) - Guadalupe 'Lupita' Fernandez
- Capítulo 218 (2005) - Guadalupe 'Lupita' Fernandez
- Capítulo 217 (2005) - Guadalupe 'Lupita' Fernandez
- Capítulo 215 (2005) - Guadalupe 'Lupita' Fernandez
- Capítulo 214 (2005) - Guadalupe 'Lupita' Fernandez
- Capítulo 213 (2005) - Guadalupe 'Lupita' Fernandez
- Capítulo 212 (2005) - Guadalupe 'Lupita' Fernandez
- Capítulo 211 (2005) - Guadalupe 'Lupita' Fernandez
- Capítulo 210 (2005) - Guadalupe 'Lupita' Fernandez
- Capítulo 209 (2005) - Guadalupe 'Lupita' Fernandez
- Capítulo 208 (2005) - Guadalupe 'Lupita' Fernandez
- Capítulo 207 (2005) - Guadalupe 'Lupita' Fernandez
- Capítulo 206 (2005) - Guadalupe 'Lupita' Fernandez
- Capítulo 205 (2005) - Guadalupe 'Lupita' Fernandez
- Capítulo 204 (2005) - Guadalupe 'Lupita' Fernandez
- Capítulo 203 (2005) - Guadalupe 'Lupita' Fernandez
- Capítulo 202 (2005) - Guadalupe 'Lupita' Fernandez
- Capítulo 201 (2005) - Guadalupe 'Lupita' Fernandez
- Capítulo 200 (2005) - Guadalupe 'Lupita' Fernandez
- Capítulo 199 (2005) - Guadalupe 'Lupita' Fernandez
- Capítulo 198 (2005) - Guadalupe 'Lupita' Fernandez
- Capítulo 197 (2005) - Guadalupe 'Lupita' Fernandez
- Capítulo 196 (2005) - Guadalupe 'Lupita' Fernandez
- Capítulo 194 (2005) - Guadalupe 'Lupita' Fernandez
- Capítulo 193 (2005) - Guadalupe 'Lupita' Fernandez
- Capítulo 192 (2005) - Guadalupe 'Lupita' Fernandez
- Capítulo 191 (2005) - Guadalupe 'Lupita' Fernandez
- Capítulo 190 (2005) - Guadalupe 'Lupita' Fernandez
- Capítulo 189 (2005) - Guadalupe 'Lupita' Fernandez
- Capítulo 188 (2005) - Guadalupe 'Lupita' Fernandez
- Capítulo 187 (2005) - Guadalupe 'Lupita' Fernandez
- Capítulo 186 (2005) - Guadalupe 'Lupita' Fernandez
- Capítulo 185 (2005) - Guadalupe 'Lupita' Fernandez
- Capítulo 184 (2005) - Guadalupe 'Lupita' Fernandez
- Capítulo 183 (2005) - Guadalupe 'Lupita' Fernandez
- Capítulo 182 (2005) - Guadalupe 'Lupita' Fernandez
- Capítulo 181 (2005) - Guadalupe 'Lupita' Fernandez
- Capítulo 180 (2005) - Guadalupe 'Lupita' Fernandez
- Capítulo 179 (2005) - Guadalupe 'Lupita' Fernandez
- Capítulo 178 (2005) - Guadalupe 'Lupita' Fernandez
- Capítulo 177 (2005) - Guadalupe 'Lupita' Fernandez
- Capítulo 176 (2005) - Guadalupe 'Lupita' Fernandez
- Capítulo 175 (2005) - Guadalupe 'Lupita' Fernandez
- Capítulo 174 (2005) - Guadalupe 'Lupita' Fernandez
- Capítulo 173 (2005) - Guadalupe 'Lupita' Fernandez
- Capítulo 172 (2005) - Guadalupe 'Lupita' Fernandez
- Capítulo 171 (2005) - Guadalupe 'Lupita' Fernandez
- Capítulo 170 (2005) - Guadalupe 'Lupita' Fernandez
- Capítulo 169 (2005) - Guadalupe 'Lupita' Fernandez
- Capítulo 168 (2005) - Guadalupe 'Lupita' Fernandez
- Capítulo 167 (2005) - Guadalupe 'Lupita' Fernandez
- Capítulo 166 (2005) - Guadalupe 'Lupita' Fernandez
- Capítulo 165 (2005) - Guadalupe 'Lupita' Fernandez
- Capítulo 164 (2005) - Guadalupe 'Lupita' Fernandez
- Capítulo 163 (2005) - Guadalupe 'Lupita' Fernandez
- Capítulo 162 (2005) - Guadalupe 'Lupita' Fernandez
- Capítulo 161 (2005) - Guadalupe 'Lupita' Fernandez
- Capítulo 160 (2005) - Guadalupe 'Lupita' Fernandez
- Capítulo 159 (2005) - Guadalupe 'Lupita' Fernandez
- Capítulo 158 (2005) - Guadalupe 'Lupita' Fernandez
- Capítulo 157 (2005) - Guadalupe 'Lupita' Fernandez
- Capítulo 156 (2005) - Guadalupe 'Lupita' Fernandez
- Capítulo 155 (2005) - Guadalupe 'Lupita' Fernandez
- Capítulo 154 (2005) - Guadalupe 'Lupita' Fernandez
- Capítulo 153 (2005) - Guadalupe 'Lupita' Fernandez
- Capítulo 152 (2005) - Guadalupe 'Lupita' Fernandez
- Capítulo 151 (2005) - Guadalupe 'Lupita' Fernandez
- Capítulo 150 (2005) - Guadalupe 'Lupita' Fernandez
- Capítulo 149 (2005) - Guadalupe 'Lupita' Fernandez
- Capítulo 148 (2005) - Guadalupe 'Lupita' Fernandez
- Capítulo 147 (2005) - Guadalupe 'Lupita' Fernandez
- Capítulo 146 (2005) - Guadalupe 'Lupita' Fernandez
- Capítulo 145 (2005) - Guadalupe 'Lupita' Fernandez
- Capítulo 144 (2005) - Guadalupe 'Lupita' Fernandez
- Capítulo 143 (2005) - Guadalupe 'Lupita' Fernandez
- Capítulo 142 (2005) - Guadalupe 'Lupita' Fernandez
- Capítulo 141 (2005) - Guadalupe 'Lupita' Fernandez
- Capítulo 140 (2005) - Guadalupe 'Lupita' Fernandez
- Capítulo 139 (2005) - Guadalupe 'Lupita' Fernandez
- Capítulo 138 (2005) - Guadalupe 'Lupita' Fernandez
- Capítulo 137 (2005) - Guadalupe 'Lupita' Fernandez
- Capítulo 136 (2005) - Guadalupe 'Lupita' Fernandez
- Capítulo 135 (2005) - Guadalupe 'Lupita' Fernandez
- Capítulo 134 (2005) - Guadalupe 'Lupita' Fernandez
- Capítulo 133 (2005) - Guadalupe 'Lupita' Fernandez
- Capítulo 103 (2005) - Guadalupe 'Lupita' Fernandez
- Capítulo 102 (2005) - Guadalupe 'Lupita' Fernandez
- Capítulo 101 (2005) - Guadalupe 'Lupita' Fernandez
- Capítulo 100 (2005) - Guadalupe 'Lupita' Fernandez
- Capítulo 99 (2005) - Guadalupe 'Lupita' Fernandez
- Capítulo 98 (2005) - Guadalupe 'Lupita' Fernandez
- Capítulo 97 (2005) - Guadalupe 'Lupita' Fernandez
- Capítulo 96 (2005) - Guadalupe 'Lupita' Fernandez
- Capítulo 95 (2005) - Guadalupe 'Lupita' Fernandez
- Capítulo 94 (2005) - Guadalupe 'Lupita' Fernandez
- Capítulo 93 (2005) - Guadalupe 'Lupita' Fernandez
- Capítulo 92 (2005) - Guadalupe 'Lupita' Fernandez
- Capítulo 91 (2005) - Guadalupe 'Lupita' Fernandez
- Capítulo 90 (2005) - Guadalupe 'Lupita' Fernandez
- Capítulo 89 (2005) - Guadalupe 'Lupita' Fernandez
- Capítulo 88 (2005) - Guadalupe 'Lupita' Fernandez
- Capítulo 87 (2005) - Guadalupe 'Lupita' Fernandez
- Capítulo 86 (2005) - Guadalupe 'Lupita' Fernandez
- Capítulo 85 (2005) - Guadalupe 'Lupita' Fernandez
- Capítulo 84 (2005) - Guadalupe 'Lupita' Fernandez
- Capítulo 83 (2005) - Guadalupe 'Lupita' Fernandez
- Capítulo 82 (2005) - Guadalupe 'Lupita' Fernandez
- Capítulo 81 (2005) - Guadalupe 'Lupita' Fernandez
- Capítulo 80 (2005) - Guadalupe 'Lupita' Fernandez
- Capítulo 79 (2005) - Guadalupe 'Lupita' Fernandez
- Capítulo 78 (2005) - Guadalupe 'Lupita' Fernandez
- Capítulo 77 (2005) - Guadalupe 'Lupita' Fernandez
- Capítulo 76 (2005) - Guadalupe 'Lupita' Fernandez
- Capítulo 75 (2005) - Guadalupe 'Lupita' Fernandez
- Capítulo 74 (2005) - Guadalupe 'Lupita' Fernandez
- Capítulo 73 (2005) - Guadalupe 'Lupita' Fernandez
- Capítulo 72 (2005) - Guadalupe 'Lupita' Fernandez
- Capítulo 71 (2005) - Guadalupe 'Lupita' Fernandez
- Capítulo 70 (2005) - Guadalupe 'Lupita' Fernandez
- Capítulo 69 (2005) - Guadalupe 'Lupita' Fernandez
- Capítulo 68 (2005) - Guadalupe 'Lupita' Fernandez
- Capítulo 67 (2005) - Guadalupe 'Lupita' Fernandez
- Capítulo 66 (2005) - Guadalupe 'Lupita' Fernandez
- Capítulo 65 (2004) - Guadalupe 'Lupita' Fernandez
- Capítulo 64 (2004) - Guadalupe 'Lupita' Fernandez
- Capítulo 63 (2004) - Guadalupe 'Lupita' Fernandez
- Capítulo 62 (2004) - Guadalupe 'Lupita' Fernandez
- Capítulo 61 (2004) - Guadalupe 'Lupita' Fernandez
- Capítulo 60 (2004) - Guadalupe 'Lupita' Fernandez
- Capítulo 59 (2004) - Guadalupe 'Lupita' Fernandez
- Capítulo 58 (2004) - Guadalupe 'Lupita' Fernandez
- Capítulo 57 (2004) - Guadalupe 'Lupita' Fernandez
- Capítulo 56 (2004) - Guadalupe 'Lupita' Fernandez
- Capítulo 55 (2004) - Guadalupe 'Lupita' Fernandez
- Capítulo 54 (2004) - Guadalupe 'Lupita' Fernandez
- Capítulo 53 (2004) - Guadalupe 'Lupita' Fernandez
- Capítulo 52 (2004) - Guadalupe 'Lupita' Fernandez
- Capítulo 51 (2004) - Guadalupe 'Lupita' Fernandez
- Capítulo 50 (2004) - Guadalupe 'Lupita' Fernandez
- Capítulo 49 (2004) - Guadalupe 'Lupita' Fernandez
- Capítulo 48 (2004) - Guadalupe 'Lupita' Fernandez
- Capítulo 47 (2004) - Guadalupe 'Lupita' Fernandez
- Capítulo 46 (2004) - Guadalupe 'Lupita' Fernandez
- Capítulo 45 (2004) - Guadalupe 'Lupita' Fernandez
- Capítulo 44 (2004) - Guadalupe 'Lupita' Fernandez
- Capítulo 43 (2004) - Guadalupe 'Lupita' Fernandez
- Capítulo 42 (2004) - Guadalupe 'Lupita' Fernandez
- Capítulo 40 (2004) - Guadalupe 'Lupita' Fernandez
- Capítulo 39 (2004) - Guadalupe 'Lupita' Fernandez
- Capítulo 38 (2004) - Guadalupe 'Lupita' Fernandez
- Capítulo 37 (2004) - Guadalupe 'Lupita' Fernandez
- Capítulo 36 (2004) - Guadalupe 'Lupita' Fernandez
- Capítulo 35 (2004) - Guadalupe 'Lupita' Fernandez
- Capítulo 34 (2004) - Guadalupe 'Lupita' Fernandez
- Capítulo 33 (2004) - Guadalupe 'Lupita' Fernandez
- Capítulo 32 (2004) - Guadalupe 'Lupita' Fernandez
- Capítulo 31 (2004) - Guadalupe 'Lupita' Fernandez
- Capítulo 30 (2004) - Guadalupe 'Lupita' Fernandez
- Capítulo 29 (2004) - Guadalupe 'Lupita' Fernandez
- Capítulo 28 (2004) - Guadalupe 'Lupita' Fernandez
- Capítulo 27 (2004) - Guadalupe 'Lupita' Fernandez
- Capítulo 26 (2004) - Guadalupe 'Lupita' Fernandez
- Capítulo 25 (2004) - Guadalupe 'Lupita' Fernandez
- Capítulo 24 (2004) - Guadalupe 'Lupita' Fernandez
- Capítulo 23 (2004) - Guadalupe 'Lupita' Fernandez
- Capítulo 22 (2004) - Guadalupe 'Lupita' Fernandez
- Capítulo 21 (2004) - Guadalupe 'Lupita' Fernandez
- Capítulo 20 (2004) - Guadalupe 'Lupita' Fernandez
- Capítulo 19 (2004) - Guadalupe 'Lupita' Fernandez
- Capítulo 18 (2004) - Guadalupe 'Lupita' Fernandez
- Capítulo 17 (2004) - Guadalupe 'Lupita' Fernandez
- Capítulo 16 (2004) - Guadalupe 'Lupita' Fernandez
- Capítulo 15 (2004) - Guadalupe 'Lupita' Fernandez
- Capítulo 14 (2004) - Guadalupe 'Lupita' Fernandez
- Capítulo 13 (2004) - Guadalupe 'Lupita' Fernandez
- Capítulo 12 (2004) - Guadalupe 'Lupita' Fernández
- Capítulo 11 (2004) - Guadalupe 'Lupita' Fernández
- Capítulo 10 (2004) - Guadalupe 'Lupita' Fernández
- Capítulo 9 (2004) - Guadalupe 'Lupita' Fernández
- Capítulo 8 (2004) - Guadalupe 'Lupita' Fernandez
- Capítulo 7 (2004) - Guadalupe 'Lupita' Fernández
- Capítulo 6 (2004) - Guadalupe 'Lupita' Fernandez
- Capítulo 5 (2004) - Guadalupe 'Lupita' Fernández
- Capítulo 4 (2004) - Guadalupe 'Lupita' Fernández
- Capítulo 3 (2004) - Guadalupe 'Lupita' Fernandez
- Capítulo 2 (2004) - Guadalupe 'Lupita' Fernández
- Capítulo 1 (2004) - Guadalupe 'Lupita' Fernández
2005
La energía de Sonric'slandia (TV Series)
as
Guadalupe 'Lupita' Fernández
- Viceversa (2005) - Guadalupe 'Lupita' Fernández
- Calor en la Central (2005) - Guadalupe 'Lupita' Fernández
Music Department
2009
Burden of Guilt (TV Series) (performer - 110 episodes)
- Final (2009) - (performer: theme music)
- La boda (2009) - (performer: theme music)
- Calmante (2009) - (performer: theme music)
- Bala perdida (2009) - (performer: theme music)
- El rapto (2009) - (performer: theme music)
- Venganza (2009) - (performer: theme music)
- Advertencia paterna (2009) - (performer: theme music)
- No hace falta (2009) - (performer: theme music)
- Arrepentido (2009) - (performer: theme music)
- Última voluntad (2009) - (performer: theme music)
- Venganza (2009) - (performer: theme music)
- Mucho coraje (2009) - (performer: theme music)
- Incendio provocado (2009) - (performer: theme music)
- Descanse en paz (2009) - (performer: theme music)
- Bodega en llamas (2009) - (performer: theme music)
- Fraude (2009) - (performer: theme music)
- Confesiones (2009) - (performer: theme music)
- Gran confesión (2009) - (performer: theme music)
- Libre otra vez (2009) - (performer: theme music)
- Beso arriesgado (2009) - (performer: theme music)
- Desapareció (2009) - (performer: theme music)
- Difamación (2009) - (performer: theme music)
- En la calle (2009) - (performer: theme music)
- El careo de Lucrecia (2009) - (performer: theme music)
- Acusación injusta (2009) - (performer: theme music)
- Fue un accidente (2009) - (performer: theme music)
- Petición (2009) - (performer: theme music)
- Protegiendo a la familia (2009) - (performer: theme music)
- Beso fugaz (2009) - (performer: theme music)
- Furia (2009) - (performer: theme music)
- El mayor pecado (2009) - (performer: theme music)
- Acusado (2009) - (performer: theme music)
- Un infierno (2009) - (performer: theme music)
- Dolorosa mentira (2009) - (performer: theme music)
- ¿Julián será padre? (2009) - (performer: theme music)
- Misteriosa llamada (2009) - (performer: theme music)
- Herida peligrosa (2009) - (performer: theme music)
- Beso prohibido (2009) - (performer: theme music)
- Accidente (2009) - (performer: theme music)
- Triste adiós (2009) - (performer: theme music)
- No me importa (2009) - (performer: theme music)
- Una solución fácil (2009) - (performer: theme music)
- Orden de embargo (2009) - (performer: theme music)
- Dejarlo ir (2009) - (performer: theme music)
- Sal en la herida (2009) - (performer: theme music)
- Lo mató (2009) - (performer: theme music)
- Informando (2009) - (performer: theme music)
- Nieto (2009) - (performer: theme music)
- Negocios son negocios (2009) - (performer: theme music)
- Favor especial (2009) - (performer: theme music)
- Acta de matrimonio (2009) - (performer: theme music)
- Acepto (2009) - (performer: theme music)
- Seguro (2009) - (performer: theme music)
- Fuerte decisión (2009) - (performer: theme music)
- Sacrificio de amor (2009) - (performer: theme music)
- Padre verdadero (2009) - (performer: theme music)
- Adiós (2009) - (performer: theme music)
- Prometida (2009) - (performer: theme music)
- Desesperante noticia (2009) - (performer: theme music)
- Condición barata (2009) - (performer: theme music)
- Delatar (2009) - (performer: theme music)
- Culpable (2009) - (performer: theme music)
- Otro hombre (2009) - (performer: theme music)
- Todo por amor (2009) - (performer: theme music)
- A fuego lento (2009) - (performer: theme music)
- Contigo (2009) - (performer: theme music)
- La culpable (2009) - (performer: theme music)
- Lejos (2009) - (performer: theme music)
- Sucias intenciones (2009) - (performer: theme music)
- ¿Hermano? (2009) - (performer: theme music)
- Ni muerto (2009) - (performer: theme music)
- Me mato (2009) - (performer: theme music)
- En busca (2009) - (performer: theme music)
- Agradecido (2009) - (performer: theme music)
- Miserable (2009) - (performer: theme music)
- Qué es de ti (2009) - (performer: theme music)
- Divorcio (2009) - (performer: theme music)
- Su novia (2009) - (performer: theme music)
- Las cuentas claras (2009) - (performer: theme music)
- ¿Culpable o inocente? (2009) - (performer: theme music)
- Un donante (2009) - (performer: theme music)
- Embarazada (2009) - (performer: theme music)
- Loco por ti (2009) - (performer: theme music)
- Reclamo desesperado (2009) - (performer: theme music)
- El culpable (2009) - (performer: theme music)
- Argollas de matrimonio (2009) - (performer: theme music)
- Vales mucho (2009) - (performer: theme music)
- Todos están locos (2009) - (performer: theme music)
- El trato (2009) - (performer: theme music)
- Malherida (2009) - (performer: theme music)
- Cásate conmigo (2009) - (performer: theme music)
- Secreto de confesión (2009) - (performer: theme music)
- Sin decir la verdad (2009) - (performer: theme music)
- Fuera de aquí (2009) - (performer: theme music)
- Significado (2009) - (performer: theme music)
- Testimonio (2009) - (performer: theme music)
- Desconfianza (2009) - (performer: theme music)
- Bienvenida (2009) - (performer: theme music)
- Sin saber qué hacer (2009) - (performer: theme music)
- La mejor alumna (2009) - (performer: theme music)
- Lejos de casa (2009) - (performer: theme music)
- La culpa es tuya (2009) - (performer: theme music)
- Reproche (2009) - (performer: theme music)
- Una bendición (2009) - (performer: theme music)
- El chamuco (2009) - (performer: theme music)
- Entierro (2009) - (performer: theme music)
- Impotencia (2009) - (performer: theme music)
- ¡Ha muerto! (2009) - (performer: theme music)
- Negación (2009) - (performer: theme music)
- Dispuesta a todo (2009) - (performer: theme music)
2007
RBD: La familia (TV Series) (performer - 13 episodes)
- Confesiones (2007) - (performer: theme song)
- Paparazzi (2007) - (performer: theme song)
- Los amigos de mis amigos, son mis amigos (2007) - (performer: theme song)
- Bésame sin miedo (2007) - (performer: theme song)
- Bajo el mismo techo (juntos y revueltos) (2007) - (performer: theme song)
- La responsabilidad- de ser un irresponsable (2007) - (performer: theme song)
- Ni tan bueno- ni tan malo. (2007) - (performer: theme song)
- Feliz cumpleaños, Annie (2007) - (performer: theme song)
- Reparaciones (2007) - (performer: theme song)
- Era mi primera vez (2007) - (performer: theme song)
- El que quiera azul celeste- que se acueste! (2007) - (performer: theme song)
- We Are Family (2007) - (performer: theme song)
- ¿De verdad son besos de mentira? (2007) - (performer: theme song)
2004
Rebelde (TV Series) (performer - 3 episodes)
- Episode #3.3 (2006) - (performer: theme song)
- Capítulo 216 (2005) - (performer: theme song)
- Capítulo 1 (2004) - (performer: theme song)
Soundtrack
2016
The Noite com Danilo Gentili (TV Series) (performer - 1 episode)
- Maite Perroni (2016) - (performer: "Adicta" - uncredited)
2014
The Stray Cat (TV Series) (performer - 122 episodes)
- Gran Final Parte 2 (2014) - (performer: "Vas a querer volver")
- Gran Final Parte 1 (2014) - (performer: "Vas a querer volver")
- El hijo de Garabato, está en peligro (2014) - (performer: "Vas a querer volver")
- Pablo sospecha que La Gata le es infiel (2014) - (performer: "Vas a querer volver")
- La Gata no permitirá que le quiten a su hijo (2014) - (performer: "Vas a querer volver")
- Pablo tendrá que elegir entre su mamá y Esmeralda (2014) - (performer: "Vas a querer volver")
- El matrimonio de La Gata y Pablo está en peligro (2014) - (performer: "Vas a querer volver")
- Lorenza le mete ideas a su nieto Pablito (2014) - (performer: "Vas a querer volver")
- Lorenza está por conocer a su nieta (2014) - (performer: "Vas a querer volver")
- Se gradúa La Gata (2014) - (performer: "Vas a querer volver")
- Se casa La Gata con el amor de su vida (2014) - (performer: "Vas a querer volver")
- Fela y El Silencioso llegarán al altar (2014) - (performer: "Vas a querer volver")
- La Gata le da una triste noticia a Doña Rita (2014) - (performer: "Vas a querer volver")
- La vida de la Jarocha corre peligro (2014) - (performer: "Vas a querer volver")
- Lorenza le dispara a El Silencioso (2014) - (performer: "Vas a querer volver")
- Juan Garza podría decir toda la verdad (2014) - (performer: "Vas a querer volver")
- Detienen a La Gata (2014) - (performer: "Vas a querer volver")
- La Gata se reencuentra con Pablo (2014) - (performer: "Vas a querer volver")
- El Silencioso tiene las horas contadas (2014) - (performer: "Vas a querer volver")
- La policía busca a La Gata (2014) - (performer: "Vas a querer volver")
- Pablo pierde la memoria (2014) - (performer: "Vas a querer volver")
- La Gata huye para proteger a sus hijos (2014) - (performer: "Vas a querer volver")
- La Gata perderá a sus hijos (2014) - (performer: "Vas a querer volver")
- Pablo está en peligro (2014) - (performer: "Vas a querer volver")
- Javier le propone matrimonio a La Gata (2014) - (performer: "Vas a querer volver")
- La Gata seguirá sufriendo (2014) - (performer: "Vas a querer volver")
- Lorenza sigue de aliada con Gisela para dañar a La Gata (2014) - (performer: "Vas a querer volver")
- La Gata no se quedará tranquila (2014) - (performer: "Vas a querer volver")
- Ahora sí, sabrán quién es La Gata (2014) - (performer: "Vas a querer volver")
- La Gata está dispuesta a defender a los que más quiere (2014) - (performer: "Vas a querer volver")
- La Gata descubre que Fela y El Silencioso son sus papás (2014) - (performer: "Vas a querer volver")
- La Gata le pregunta a doña Rita quiénes son sus papás (2014) - (performer: "Vas a querer volver")
- La Gata está a punto de conocer la identidad de sus papás (2014) - (performer: "Vas a querer volver")
- La Gata se aleja de Pablo (2014) - (performer: "Vas a querer volver")
- Celebra Lorenza, que ya venció a La Gata (2014) - (performer: "Vas a querer volver")
- Esmeralda perderá a uno de sus hijos (2014) - (performer: "Vas a querer volver")
- Pablo, ¿podrá perdonarse? (2014) - (performer: "Vas a querer volver")
- El Silencioso pide que se le castigue a Agustín (2014) - (performer: "Vas a querer volver")
- Lorenza está en peligro (2014) - (performer: "Vas a querer volver")
- Lorenza le confiesa a Pablo, que Virginia no es su hija (2014) - (performer: "Vas a querer volver")
- Pablo y Esmeralda se casarán en un mes (2014) - (performer: "Vas a querer volver")
- Damián perdió la memoria (2014) - (performer: "Vas a querer volver")
- El Silencioso podría demostrar su inocencia (2014) - (performer: "Vas a querer volver")
- Gisela se aprovecha de Pablo (2014) - (performer: "Vas a querer volver")
- Lorenza maldice la hora en que apareció Gisela (2014) - (performer: "Vas a querer volver")
- La Gata descubre que Javier está enamorado de ella (2014) - (performer: "Vas a querer volver")
- Javier intentará separar a La Gata y a Pablo (2014) - (performer: "Vas a querer volver")
- Inés es capaz de matar a La Gata por dinero (2014) - (performer: "Vas a querer volver")
- Lorenza está preocupada por la vida de La Gata (2014) - (performer: "Vas a querer volver")
- La Gata no se quiere operar (2014) - (performer: "Vas a querer volver")
- La Gata podría desaparecer de este mundo (2014) - (performer: "Vas a querer volver")
- Pablo le pide matrimonio a La Gata (2014) - (performer: "Vas a querer volver")
- Asegura Pablo que nunca traicionaría a Esmeralda (2014) - (performer: "Vas a querer volver")
- La Gata llora por el daño que le causó Pablo (2014) - (performer: "Vas a querer volver")
- El Silencioso no le dirá a La Gata que es su padre (2014) - (performer: "Vas a querer volver")
- El Silencioso tendrá que asegurar sus bienes (2014) - (performer: "Vas a querer volver")
- La Jarocha no le cree nada a Lorenza (2014) - (performer: "Vas a querer volver")
- La Gata no quiere a Gisela en la vida de Pablo (2014) - (performer: "Vas a querer volver")
- Pablo se molesta con Gisela (2014) - (performer: "Vas a querer volver")
- Gisela es capaz de matar a La Gata (2014) - (performer: "Vas a querer volver")
- Fela destrozada por la situación que atraviesa La Gata (2014) - (performer: "Vas a querer volver")
- Algo terrible les pasó a Esmeralda y a Pablo (2014) - (performer: "Vas a querer volver")
- Esmeralda y Pablo se accidentan (2014) - (performer: "Vas a querer volver")
- Pablo le pide a El Silencioso que le diga la verdad a La Gata (2014) - (performer: "Vas a querer volver")
- Gisela está lista para hacerle daño a La Gata (2014) - (performer: "Vas a querer volver")
- Inés declara la guerra a Esmeralda (2014) - (performer: "Vas a querer volver")
- Lorenza culpará a La Gata de robo (2014) - (performer: "Vas a querer volver")
- Gisela amenaza a Pablo (2014) - (performer: "Vas a querer volver")
- Pablo podría pasar muchos años tras las rejas (2014) - (performer: "Vas a querer volver")
- Pablo pasará su primera noche en la cárcel (2014) - (performer: "Vas a querer volver")
- Agustín atentará contra La Gata (2014) - (performer: "Vas a querer volver")
- El Italiano quiere hacerle daño a La Gata (2014) - (performer: "Vas a querer volver")
- Centavito será víctima de las maldades de Lorenza (2014) - (performer: "Vas a querer volver")
- Mariano tiene otras intenciones con La Gata (2014) - (performer: "Vas a querer volver")
- Lorenza asegura que se "muere" por conocer a su nieta (2014) - (performer: "Vas a querer volver")
- Mariano se pone celoso (2014) - (performer: "Vas a querer volver")
- Esmeralda dejará que Pablo visite a Leticia (2014) - (performer: "Vas a querer volver")
- Pablo le dará una sorpresa a Esmeralda (2014) - (performer: "Vas a querer volver")
- Mariano quiere conquistar el corazón de Esmeralda (2014) - (performer: "Vas a querer volver")
- Mónica le declara la guerra a La Gata (2014) - (performer: "Vas a querer volver")
- Agustín pagará por su maldad (2014) - (performer: "Vas a querer volver")
- El Silencioso y Fela podrían decirle a La Gata que es su hija (2014) - (performer: "Vas a querer volver")
- Lorenza dio su brazo a torcer (2014) - (performer: "Vas a querer volver")
- La Gata podría llevarse una desilusión (2014) - (performer: "Vas a querer volver")
- La Gata entra en pánico (2014) - (performer: "Vas a querer volver")
- Pablo no quiere ver a sus hijos (2014) - (performer: "Vas a querer volver")
- ¿Cuál será el destino de Pablo? (2014) - (performer: "Vas a querer volver")
- Esmeralda sigue amando al padre de sus hijos (2014) - (performer: "Vas a querer volver")
- Pablo y Mariano se pelearan por La Gata (2014) - (performer: "Vas a querer volver")
- La Jarocha revela una gran verdad (2014) - (performer: "Vas a querer volver")
- El Silencioso tiene miedo de que Rita lo descubra (2014) - (performer: "Vas a querer volver")
- Doña Rita se pone grave (2014) - (performer: "Vas a querer volver")
- La mamá de Esmeralda (2014) - (performer: "Vas a querer volver")
- Al borde del suicidio (2014) - (performer: "Vas a querer volver")
- Cartas de amor (2014) - (performer: "Vas a querer volver")
- Acercamientos (2014) - (performer: "Vas a querer volver")
- Fela reconoce a Doña Rita (2014) - (performer: "Vas a querer volver")
- Amor inolvidable (2014) - (performer: "Vas a querer volver")
- La Nueva Gata (2014) - (performer: "Vas a querer volver")
- El Silencioso y Agustín se enfrentan (2014) - (performer: "Vas a querer volver")
- La hija del Silencioso (2014) - (performer: "Vas a querer volver")
- Está dispuesta a cobrar venganza (2014) - (performer: "Vas a querer volver")
- El italiano contra Pablo (2014) - (performer: "Vas a querer volver")
- La Gata se casará con el italiano (2014) - (performer: "Vas a querer volver")
- Un nuevo amor para Pablo (2014) - (performer: "Vas a querer volver")
- Regresa el pasado de Fela (2014) - (performer: "Vas a querer volver")
- La Gata tendrá mellizos (2014) - (performer: "Vas a querer volver")
- Pablo regresa por Esmeralda (2014) - (performer: "Vas a querer volver")
- Boda secreta (2014) - (performer: "Vas a querer volver")
- Secuestran a La Gata (2014) - (performer: "Vas a querer volver")
- Logran separarlo de La Gata (2014) - (performer: "Vas a querer volver")
- Esmeralda y Pablo se declaran la guerra (2014) - (performer: "Vas a querer volver")
- ¿Agustín aprueba la boda de Pablo y Esmeralda? (2014) - (performer: "Vas a querer volver")
- Agustín explota al saber que se casarán Pablo y La Gata (2014) - (performer: "Vas a querer volver")
- Mariano le dice a La Gata que siente mucha pena por ella (2014) - (performer: "Vas a querer volver")
- La furia de Lorenza (2014) - (performer: "Vas a querer volver")
- La Gata y Pablo más cerca (2014) - (performer: "Vas a querer volver")
- El dolor que mata (2014) - (performer: "Vas a querer volver")
- El destino los une (2014) - (performer: "Vas a querer volver")
- Su futuro está escrito (2014) - (performer: "Vas a querer volver")
- No quiere saber de él (2014) - (performer: "Vas a querer volver")
- El primer encuentro (2014) - (performer: "Vas a querer volver")
2010
Triunfo del amor (TV Series) (performer - 176 episodes)
- Gran Final: Triunfo del Amor (2011) - (performer: "A partir de hoy")
- No más dudas (2011) - (performer: "A partir de hoy")
- Al fin juntas (2011) - (performer: "A partir de hoy")
- Donadora (2011) - (performer: "A partir de hoy")
- Intimidación (2011) - (performer: "A partir de hoy")
- Max infectado (2011) - (performer: "A partir de hoy")
- Virus maligno (2011) - (performer: "A partir de hoy")
- Desfile de modas (2011) - (performer: "A partir de hoy")
- Video de despedida (2011) - (performer: "A partir de hoy")
- Descubre la verdad (2011) - (performer: "A partir de hoy")
- Enfrenta a Bernarda (2011) - (performer: "A partir de hoy")
- Culpa ajena (2011) - (performer: "A partir de hoy")
- Regreso a la cima (2011) - (performer: "A partir de hoy")
- Cruz se va (2011) - (performer: "A partir de hoy")
- Accidente en el set (2011) - (performer: "A partir de hoy")
- Una nueva esperanza (2011) - (performer: "A partir de hoy")
- La causante (2011) - (performer: "A partir de hoy")
- Desahuciado (2011) - (performer: "A partir de hoy")
- Al rescate (2011) - (performer: "A partir de hoy")
- Hay una esperanza (2011) - (performer: "A partir de hoy")
- Plan maligno (2011) - (performer: "A partir de hoy")
- Secuestran a Victoria (2011) - (performer: "A partir de hoy")
- El secuestro de María (2011) - (performer: "A partir de hoy")
- Desde la cárcel (2011) - (performer: "A partir de hoy")
- Libre de culpa (2011) - (performer: "A partir de hoy")
- Los secretos de Bernarda (2011) - (performer: "A partir de hoy")
- La venganza de Eva (2011) - (performer: "A partir de hoy")
- Capricho (2011) - (performer: "A partir de hoy")
- La culpable es Bernarda (2011) - (performer: "A partir de hoy")
- Corta los lazos (2011) - (performer: "A partir de hoy")
- Victoria pide perdón (2011) - (performer: "A partir de hoy")
- Victoria y María (2011) - (performer: "A partir de hoy")
- El crucifijo y la boda (2011) - (performer: "A partir de hoy")
- Fausto se confiesa (2011) - (performer: "A partir de hoy")
- La información de Max (2011) - (performer: "A partir de hoy")
- Cómplice de crímenes (2011) - (performer: "A partir de hoy")
- Desconoce a Juan Pablo (2011) - (performer: "A partir de hoy")
- Condenado a morir (2011) - (performer: "A partir de hoy")
- Nueva proposición (2011) - (performer: "A partir de hoy")
- Paternidad revelada (2011) - (performer: "A partir de hoy")
- Eliminar al traidor (2011) - (performer: "A partir de hoy")
- Intenta violarla (2011) - (performer: "A partir de hoy")
- Se entregan (2011) - (performer: "A partir de hoy")
- Marido y mujer (2011) - (performer: "A partir de hoy")
- Ataques (2011) - (performer: "A partir de hoy")
- Recuerdos del pasado (2011) - (performer: "A partir de hoy")
- No sabe que hacer (2011) - (performer: "A partir de hoy")
- La propuesta (2011) - (performer: "A partir de hoy")
- Ayudan a Juan Pablo (2011) - (performer: "A partir de hoy")
- Encuentran al bebé (2011) - (performer: "A partir de hoy")
- Noticias para Bernarda (2011) - (performer: "A partir de hoy")
- Pistas (2011) - (performer: "A partir de hoy")
- Búsqueda desesperada (2011) - (performer: "A partir de hoy")
- Listo para confesar (2011) - (performer: "A partir de hoy")
- La enfermedad de Victoria (2011) - (performer: "A partir de hoy")
- Madre desamparada (2011) - (performer: "A partir de hoy")
- Secuestran al pequeño Juan Pablo (2011) - (performer: "A partir de hoy")
- Una gran batalla (2011) - (performer: "A partir de hoy")
- El pacto (2011) - (performer: "A partir de hoy")
- Fundidos en la pasión (2011) - (performer: "A partir de hoy")
- La locura de Jimena (2011) - (performer: "A partir de hoy")
- Continúa el tormento (2011) - (performer: "A partir de hoy")
- Reacción explosiva (2011) - (performer: "A partir de hoy")
- La sangre llama (2011) - (performer: "A partir de hoy")
- El desprecio de Max (2011) - (performer: "A partir de hoy")
- La madre de Max (2011) - (performer: "A partir de hoy")
- Padre e hija (2011) - (performer: "A partir de hoy")
- Buscando el divorcio (2011) - (performer: "A partir de hoy")
- La abuela Bernarda (2011) - (performer: "A partir de hoy")
- Una bala más (2011) - (performer: "A partir de hoy")
- ¿Confesará el cura? (2011) - (performer: "A partir de hoy")
- Secretos por descubrirse (2011) - (performer: "A partir de hoy")
- Detienen a Maximiliano (2011) - (performer: "A partir de hoy")
- Noticias para Maximiliano (2011) - (performer: "A partir de hoy")
- Ideas Oscuras (2011) - (performer: "A partir de hoy")
- Verdadera madre (2011) - (performer: "A partir de hoy")
- Noche en los separos (2011) - (performer: "A partir de hoy")
- Planes de venganza (2011) - (performer: "A partir de hoy")
- Amenazas de Jimena (2011) - (performer: "A partir de hoy")
- Parto complicado (2011) - (performer: "A partir de hoy")
- Alonso confiesa su amor (2011) - (performer: "A partir de hoy")
- De quién es el bebé (2011) - (performer: "A partir de hoy")
- Decisión complicada (2011) - (performer: "A partir de hoy")
- La descubre (2011) - (performer: "A partir de hoy")
- Descubrir el secreto (2011) - (performer: "A partir de hoy")
- Oferta de trabajo (2011) - (performer: "A partir de hoy")
- Crimen del pasado (2011) - (performer: "A partir de hoy")
- Accionista mayoritaria (2011) - (performer: "A partir de hoy")
- Un misterio (2011) - (performer: "A partir de hoy")
- Nuevo amor (2011) - (performer: "A partir de hoy")
- Golpeador (2011) - (performer: "A partir de hoy")
- Terrible noticia (2011) - (performer: "A partir de hoy")
- Unión de fuerzas (2011) - (performer: "A partir de hoy")
- Confesión (2011) - (performer: "A partir de hoy")
- No volverá a caminar (2011) - (performer: "A partir de hoy")
- Terrible accidente (2011) - (performer: "A partir de hoy")
- Se salva (2011) - (performer: "A partir de hoy")
- Fuego en la vecindad (2011) - (performer: "A partir de hoy")
- Un accidente (2011) - (performer: "A partir de hoy")
- Cerca de la verdad (2011) - (performer: "A partir de hoy")
- Abandono del sacerdocio (2011) - (performer: "A partir de hoy")
- Una pecadora (2011) - (performer: "A partir de hoy")
- Osvaldo decide (2011) - (performer: "A partir de hoy")
- Juanjo vivo (2011) - (performer: "A partir de hoy")
- Su propia tumba (2011) - (performer: "A partir de hoy")
- Linda es despedida (2011) - (performer: "A partir de hoy")
- Milagros llora día y noche (2011) - (performer: "A partir de hoy")
- Enfrentamiento (2011) - (performer: "A partir de hoy")
- Bernarda confiesa (2011) - (performer: "A partir de hoy")
- Un fotógrafo la sigue (2011) - (performer: "A partir de hoy")
- Victoria habla con Osvaldo (2011) - (performer: "A partir de hoy")
- Anuncio importante (2011) - (performer: "A partir de hoy")
- Osvaldo regresa (2011) - (performer: "A partir de hoy")
- Para retener a Osvaldo (2011) - (performer: "A partir de hoy")
- Fernanda busca a María (2011) - (performer: "A partir de hoy")
- Jimena visita a María (2011) - (performer: "A partir de hoy")
- Max descubre a su padre (2011) - (performer: "A partir de hoy")
- Imprudencia de Bernarda (2011) - (performer: "A partir de hoy")
- Carta de despedida (2011) - (performer: "A partir de hoy")
- Matrimonio (2011) - (performer: "A partir de hoy")
- Bernarda asesina otra vez (2011) - (performer: "A partir de hoy")
- Boda inesperada (2011) - (performer: "A partir de hoy")
- Resignación (2011) - (performer: "A partir de hoy")
- Bebé en camino (2011) - (performer: "A partir de hoy")
- Coincidencias (2011) - (performer: "A partir de hoy")
- Pruebas de ADN (2011) - (performer: "A partir de hoy")
- Buenos momentos (2010) - (performer: "A partir de hoy")
- Intento de suicidio (2010) - (performer: "A partir de hoy")
- Jurar en vano (2010) - (performer: "A partir de hoy")
- La trampa (2010) - (performer: "A partir de hoy")
- Nuevo plan (2010) - (performer: "A partir de hoy")
- Desprecio (2010) - (performer: "A partir de hoy")
- Competencia directa (2010) - (performer: "A partir de hoy")
- Secreto en riesgo (2010) - (performer: "A partir de hoy")
- Parte de la familia (2010) - (performer: "A partir de hoy")
- Dolor compartido (2010) - (performer: "A partir de hoy")
- Temor a Victoria (2010) - (performer: "A partir de hoy")
- Información importante (2010) - (performer: "A partir de hoy")
- Planeando el mal (2010) - (performer: "A partir de hoy")
- Intrigas en casa (2010) - (performer: "A partir de hoy")
- Noviazgo al descubierto (2010) - (performer: "A partir de hoy")
- Madre desconsolada (2010) - (performer: "A partir de hoy")
- María Magdalena (2010) - (performer: "A partir de hoy")
- Paradero de su hija (2010) - (performer: "A partir de hoy")
- Envidia en la pasarela (2010) - (performer: "A partir de hoy")
- Buenas amigas (2010) - (performer: "A partir de hoy")
- Nuera preferida (2010) - (performer: "A partir de hoy")
- Fotografías (2010) - (performer: "A partir de hoy")
- Preocupaciones (2010) - (performer: "A partir de hoy")
- Besos a escondidas (2010) - (performer: "A partir de hoy")
- Los planes de Linda (2010) - (performer: "A partir de hoy")
- Relación inaceptable (2010) - (performer: "A partir de hoy")
- Una mentira más (2010) - (performer: "A partir de hoy")
- La amante (2010) - (performer: "A partir de hoy")
- Advertencia (2010) - (performer: "A partir de hoy")
- Extraña mujer (2010) - (performer: "A partir de hoy")
- Las confesiones de Victoria (2010) - (performer: "A partir de hoy")
- El consuegro (2010) - (performer: "A partir de hoy")
- Corazón destrozado (2010) - (performer: "A partir de hoy")
- Personalidad sorprendente (2010) - (performer: "A partir de hoy")
- Humillaciones (2010) - (performer: "A partir de hoy")
- Pesadillas del pasado (2010) - (performer: "A partir de hoy")
- Divorcio (2010) - (performer: "A partir de hoy")
- Sospechas de infidelidad (2010) - (performer: "A partir de hoy")
- Besos Apasionados (2010) - (performer: "A partir de hoy")
- Aspirante a modelo (2010) - (performer: "A partir de hoy")
- Proposición indecorosa (2010) - (performer: "A partir de hoy")
- Arranque de rabia (2010) - (performer: "A partir de hoy")
- Verdades ocultas (2010) - (performer: "A partir de hoy")
- Confesiones oscuras (2010) - (performer: "A partir de hoy")
- Reencuentro (2010) - (performer: "A partir de hoy")
- Max piensa en María (2010) - (performer: "A partir de hoy")
- Miradas que se cruzan (2010) - (performer: "A partir de hoy")
- Niñas abandonadas (2010) - (performer: "A partir de hoy")
- Juan Pablo regresa (2010) - (performer: "A partir de hoy")
- El sacerdote (2010) - (performer: "A partir de hoy")
2009
Burden of Guilt (TV Series) (performer: "MI PECADO")
Self
2022
Tudum: A Netflix Global Fan Event (TV Special)
as
Self
2022
Días de cine (TV Series)
as
Self - Interviewee
- Episode dated 3 June 2022 (2022) - Self - Interviewee
2021
Tudum (TV Special)
as
Self
2020
How to Survive Being Single (TV Series)
as
Self - Actress
- Romcom (2020) - Self - Actress
2019
Premios TVyNovelas 2019 (TV Special)
as
Self
2016
The Noite com Danilo Gentili (TV Series)
as
Self
- Maite Perroni (2018) - Self
- Maite Perroni (2016) - Self
2018
Bailando con las estrellas (TV Series)
as
Self - Musical Guest
- Gala 5 (2018) - Self - Musical Guest
2018
Simplemente Fútbol (TV Series)
as
Self
- Episode dated 1 March 2018 (2018) - Self
2018
ESPN Redes (TV Series)
as
Self - Guest
- Episode dated 26 February 2018 (2018) - Self - Guest
2018
Premio Lo Nuestro 2018 (TV Special)
as
Self
2014
Tu Dia Alegre (TV Series)
as
Self - Guest Interview
- Maite Perroni (2014) - Self - Guest Interview
2010
Acesso MTV (TV Series)
as
Self
- Episode dated 12 August 2010 (2010) - Self
2009
RBD: Tournée do Adeus (Video)
as
Self (voice)
2009
RBD: Live in Brasília (Video)
as
Self (voice)
2009
Hazlo por ti (TV Movie documentary)
as
Self
2008
Domingo Espetacular (TV Series)
as
Self
- Episode dated 7 December 2008 (2008) - Self
2008
RBD: Greatest Hits (Video)
as
Self (voice)
2008
Más vale tarde (TV Series)
as
Self
- Episode #1.20 (2008) - Self
2007
RBD: Hecho en España (Video)
as
Self
2007
RBD: Confesiones en concierto (TV Movie)
as
Self
2007
Miss Universe 2007 (TV Special)
as
Self (as RBD)
2007
Lola: Érase una vez (TV Series)
as
Self / Mujer en Austria
- Lola: Érase una vez (2007) - Self / Mujer en Austria (as RBD)
2007
RBD: Live in Rio (Video)
as
Self
2006
CD USA (TV Series)
as
Self
- RBD Special (2007) - Self
- Five for Fighting/RBD/JoJo/Young Jeezy (2006) - Self
2006
The Megan Mullally Show (TV Series)
as
Self
- Episode #1.45 (2006) - Self (as RBD)
2006
Premios TV y novelas 2006 (TV Special)
as
Self
2006
RBD: Live in Hollywood (Video)
as
Self (voice)
2005
Adicción R (TV Series documentary)
as
Self
- Episode #1.3 (2005) - Self
- Episode #1.2 (2005) - Self
- Episode #1.1 (2005) - Self
2005
RBD: El fenómeno (TV Movie documentary)
as
Self
2005
RBD: Qué hay detrás (TV Movie documentary)
as
Self
2005
Otro rollo con: Adal Ramones (TV Series)
as
Self
- Episode dated 20 September 2005 (2005) - Self (as RBD)
- Episode dated 3 May 2005 (2005) - Self (as RBD)
2005
Tour Generación RBD En Vivo (Video)
as
Self
2005
Big Brother VIP: México (TV Series)
as
Self
- Inicio (2005) - Self
2005
Premios TV y novelas 2005 (TV Special)
as
Self
2005
La pareja más pareja (TV Special)
as
Self
2004
Premios Oye 2004 (TV Special)
as
Self
References
Maite Perroni Wikipedia
(Text) CC BY-SA