Date

20 March 1927




Location

Mahad





17 dr ambedkar launches mahad satyagraha in 1927
Mahad Satyagraha was a satyagraha led by B. R. Ambedkar on 20 March 1927 to allow untouchables to use water in a public tank in Mahad (currently in Raigad district), Maharashtra, India. The day (20 March) observed as Social Empowerment day in India.
Contents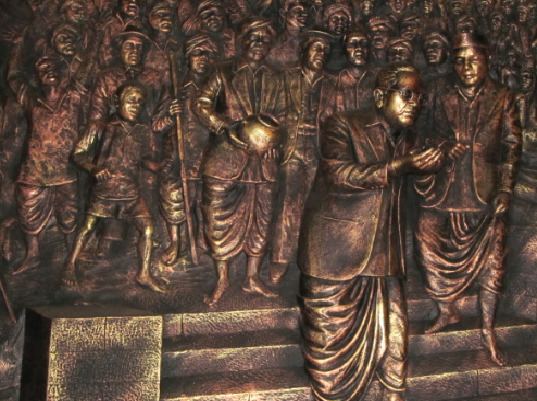 Mahad satyagraha french revolution ambedkar and his movement
Background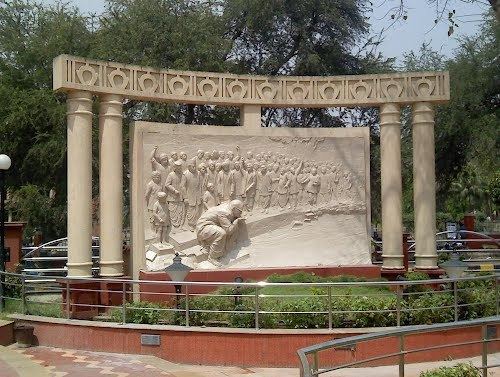 By the Indian caste system, untouchables (Dalits) were segregated from the caste Hindus. They were banned from using water bodies and roads which were used by caste Hindus. On August 1923, Bombay Legislative Council passed a resolution that people from the depressed classes should be allowed to use places which were built and maintained by the Government. In January 1924, Mahad which was part of the Bombay Province passed the resolution in its municipal council to enforce the act. But it was failed to implement because of the protest from the caste Hindus.
Satyagraha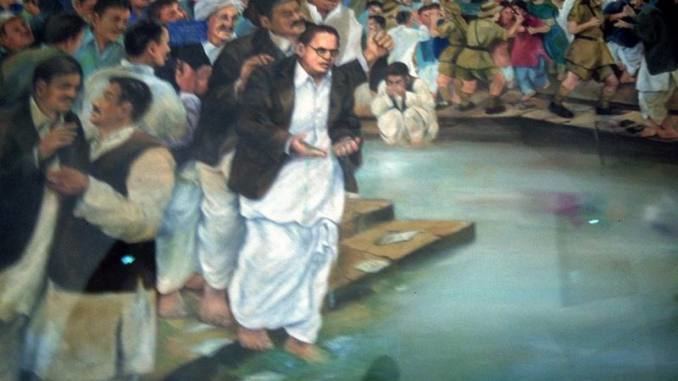 In 1927, Ambedkar decided to launch a satyagraha (nonviolent resistance) to assert their rights to use water in the public places. His Bahishkrit Hitakarini Sabha arranged a conference on Holi 19-20 March 1927 in Mahad, in which more than thousand people were gathered. At the end of the conference, they marched to the Chavdar Tale (tasty water lake), the main tank of the town and they drank water from the tank.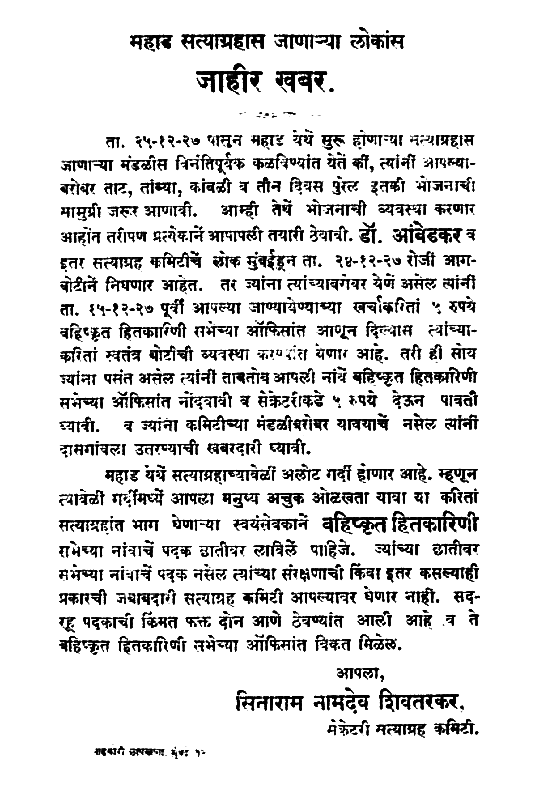 A riot broke out following a rumour that Ambedkar and his followers were planning to enter a Hindu temple in the town. And the caste Hindus purified the tank by performing puja, argued that untouchables polluted the tank by taking water from it.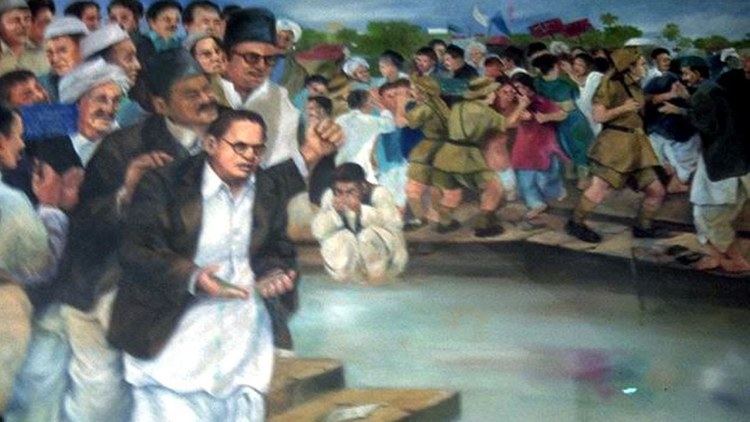 Ambedkar decided to hold the second conference in Mahad on 26-27 December 1927. But caste Hindus filed a case against him that tank as a private property. He was not able to continue his satyagraha as the case was sub judice. On 25 December (Manusmriti Dahan Din), he burnt Manusmriti, a Hindu law book, as a protest. In December 1937, the Bombay High Court ruled that untouchables have the right to use water from the tank.
Poems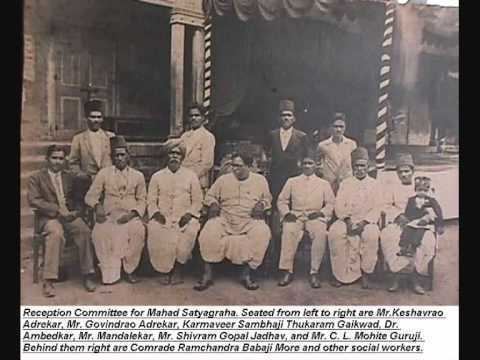 There were many poems of struggle. Following poem is written by Arjun Dangle, one of the founding members of the Dalit Panther Party.
Mahad Satyagraha Haat
In the motionless alleys
Outside the village gates
You came and thundered
Everyone started
Brushed of the dust and woke up
You walked forward
Holding flaming urn
All the merchants of darkness were fear struck
You kept on walking
With everyone following
You stopped at the bank of the pond
And gave us life …
'Haat' in Marathi means 'hands'.
References
Mahad Satyagraha Wikipedia
(Text) CC BY-SA