Other names

Mady Sweeten




Role

Television actress




Name

Madylin Sweeten




Years active

1991–present




Occupation

Actress










Full Name

Madylin Anne Michele Sweeten




Born

June 27, 1991 (age 31) (

1991-06-27

) Brownwood, Texas, U.S.


Siblings

Sawyer Sweeten, Sullivan Sweeten, Maysa Sweeten




Parents

Timothy Lynn Sweeten, Elizabeth Anne Millsap




Awards

Screen Actors Guild Award for Outstanding Performance by an Ensemble in a Comedy Series, TV Land Impact Award




Movies and TV shows

Everybody Loves Raymond, Eagle Eye, Toy Story 2, American Splendor, A Dog of Flanders


Similar People

Sawyer Sweeten, Sullivan Sweeten, Patricia Heaton, Ray Romano, Brad Garrett
Madylin sweeten comedic reel 2015
Madylin Anne Michele Sweeten (born June 27, 1991) is an American actress and comedian, best known for playing the role of Ally Barone on the CBS television sitcom Everybody Loves Raymond from 1996–2005.
Contents
Kim kardashian show with special guest madylin sweeten
Early life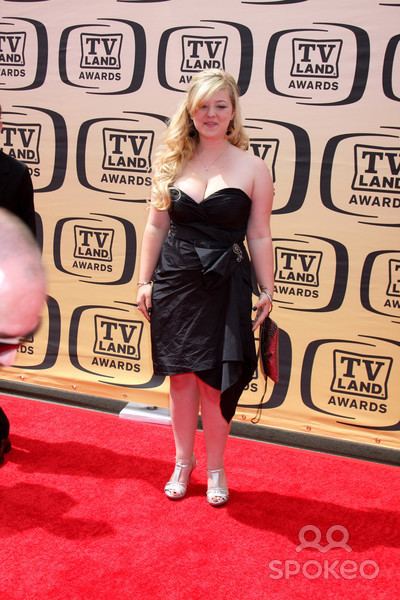 Sweeten was born in Brownwood, Texas, to Timothy Lynn Sweeten and Elizabeth Anne Millsap. Sweeten has younger, twin brothers, Sullivan and the late Sawyer (1995–2015), who played her twin brothers Geoffrey and Michael Barone on the sitcom. Sweeten comes from a family of nine children. The names of rest of her siblings are Claudia, Maysa, Emma, Guiliana, Elliette, and Jaymeson. The family now lives in Southern California.
Career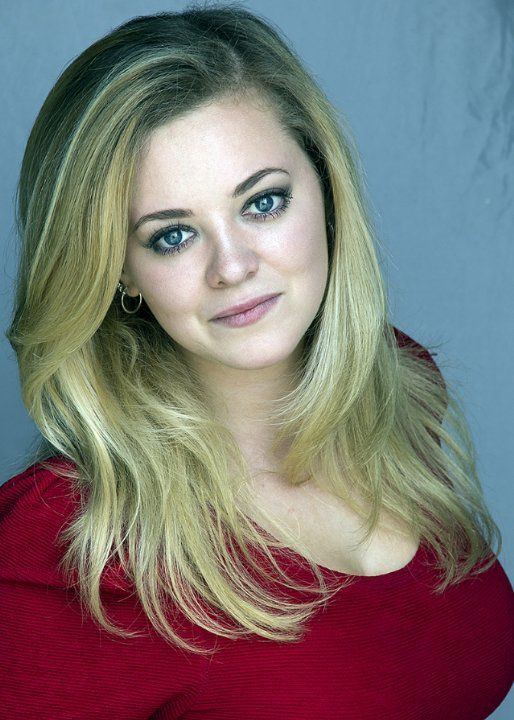 Sweeten began her acting career by attending the Kay Scott School of Performing Arts in San Saba, Texas, at age 3. While attending Kay Scott, Sweeten, at age four, was cast in the television movie A Promise to Carolyn. From there, she went on to book several commercials in Dallas. Madylin also captured the title of World's Universal Beauty, a title that is part of the oldest children's scholarship competition called "Our Little Miss". Later that year, she auditioned for several television pilot roles in Los Angeles and was discovered by producers of Everybody Loves Raymond. Sweeten played Ally Barone, the eldest child and only daughter of Raymond and Debra Barone for nine seasons, starting in 1996, until the show's end in 2005.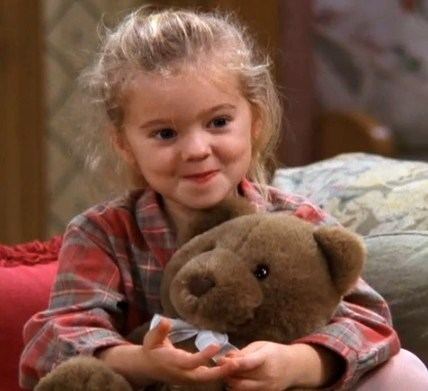 While building her television career, Sweeten has also been involved in several feature films. These include, The Christmas Path, A Dog of Flanders, a voice-over on Toy Story 2 and the critically acclaimed film and winner of the 2003 Sundance Film Festival Grand Jury Prize, American Splendor.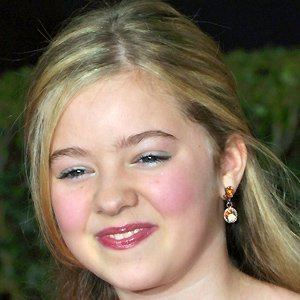 In 2008, she played a small role as a co-worker of Jerry's in Eagle Eye.
Since 2013, she made appearances in shorts and independent films.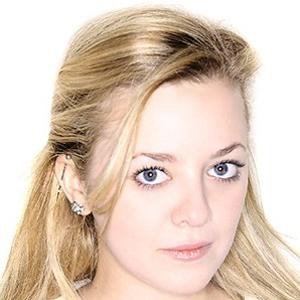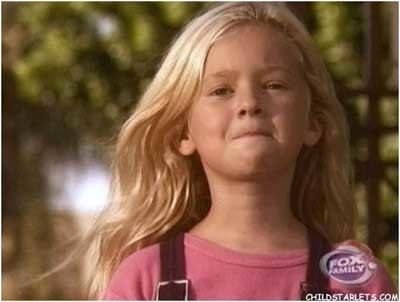 Filmography
Actress
-
Catalyst (Short) (post-production)
as
Christine
-
Mildred & Maggie (TV Mini Series)
as
Maggie
- Pilot - Maggie
2020
Dirty John (TV Series)
as
Temp
- More to It Than Fun (2020) - Temp
2019
Lucifer (TV Series)
as
Talkative Young Lass
- Somebody's Been Reading Dante's Inferno (2019) - Talkative Young Lass
2017
New Years Eve (Short)
as
Girlfriend
2017
Grey's Anatomy (TV Series)
as
Quiet Interviewee
- Ain't That a Kick in the Head (2017) - Quiet Interviewee
2013
TMI Hollywood (TV Series)
as
Various
- TMI Hollywood's 5th Anniversary Show (2017)
- The Walking Tread (2016) - Various
- Hit the Punchline (2016) - Various
- Oscartown (2016) - Various
- Makeover a Murderer (2016) - Various
- Christmas Cramps (2015) - Various
- Ray of Laughter (2015) - Various
- Cool as Iseman (2015) - Various
- Cracked a Funny (2015) - Various
- O'Heir, Oh My (2015) - Various
- Hollywood Drought (2015) - Various
- Scheana Shay Rules (2015) - Various
- TMI Takes on Disney (2015) - Various
- 50 Shades of Monogamy (2015) - Various
- He's a Bird-Man! (2015) - Various
- Depp-speration (2015) - Various
- Canadian Sniper (2015) - Various
- TMI Christmas 2014 (2014) - Various
- Inta-Stella (2014) - Various
- HBO GO-ed (2014) - Various
- TMI Halloween (2014) - Various
- Fanelli and the Beast (2014) - Various
- Tiltin' with Tilton (2014) - Various
- TMI's 2nd Anniversary Show (2014) - Various
- Biggest Guest Ever (2014) - Various
- Erin Brown Hosts (2014) - Various
- Chase Your Dreams (2014) - Various
- Doing It Wall Over Again (2014) - Various
- TMI: The Musical (2014) - Various
- Magda, Magda (2014) - Various
- The All Girl Show (2014) - Various
- Word to Your Mother's Day (2014) - Various
- We Have No Guest, Again! (2014) - Various
- Reatha Madness (2014) - Various
- We Have No Guest! (2014) - Various
- Revisiting Summer School- In Winter (2014) - Various
- Halloween Bliss (2013) - Various
- Downton Cookie (2013) - Various
- Back to the 90's (2013) - Various
- Thiebaud Time (2013) - Various
- A Pyle of Comedy (2013) - Various
- TMI's First Anniversary Show (2013) - Various
- Winning with Windell (2013) - Various
2016
Games Gone Wrong (TV Mini Series)
as
Jane
- Connect Four (2016) - Jane
- Hide & Seek - Jane
- Musical Chairs - Jane
- Jenga - Jane
- Would You Rather? - Jane
- Pictionary - Jane
2016
Sam and Me
as
Lauren Frederick
2015
Kim Jong-Un Hosts the Tonight Show (Video short)
as
Lena Dunham
2015
Bree Does Comedy (TV Series)
as
Denise
- Bree DOES Sketch (2015) - Denise
2014
The 5 Minute Sketch Show (TV Series short)
- Porn Gone Wrong (2014)
- Daddy Issues (2014)
2014
Human Centipede 3 Parody with Bree Olson (Video short)
as
Mad Doctor (as Mady Sweeten)
2014
Wedding Frisk (Short)
as
Sarah
2013
Christmas Party Conversations: Part II (Video short)
as
Party Girl 2
2013
Our Friends Are F*cking (Short)
2013
The Next Steps (TV Series)
as
Denise
- Friendsgiving (2013) - Denise
1996
Everybody Loves Raymond (TV Series)
as
Ally Barone
- The Finale (2005) - Ally Barone
- Pat's Secret (2005) - Ally Barone (credit only)
- The Power of No (2005) - Ally Barone
- Sister-In-Law (2005) - Ally Barone (credit only)
- Tasteless Frank (2005) - Ally Barone
- The Faux Pas (2005) - Ally Barone (credit only)
- Favors (2005) - Ally Barone (credit only)
- A Date for Peter (2005) - Ally Barone (credit only)
- A Job for Robert (2004) - Ally Barone
- Debra's Parents (2004) - Ally Barone (credit only)
- Boys' Therapy (2004) - Ally Barone
- Ally's F (2004) - Ally Barone
- Golf for It (2004) - Ally Barone (credit only)
- The Mentor (2004) - Ally Barone
- The Model (2004) - Ally Barone
- Blabbermouths (2004) - Ally Barone
- The Nice Talk (2004) - Ally Barone
- Crazy Chin (2004) - Ally Barone (credit only)
- The Ingrate (2004) - Ally Barone (credit only)
- Security (2004) - Ally Barone (credit only)
- Party Dress (2004) - Ally Barone
- Lateness (2004) - Ally Barone
- Whose Side Are You On? (2004) - Ally Barone
- Slave (2004) - Ally Barone
- Debra at the Lodge (2004) - Ally Barone (credit only)
- Jazz Records (2003) - Ally Barone
- The Bird (2003) - Ally Barone
- The Surprise Party (2003) - Ally Barone
- Liars (2003) - Ally Barone
- Peter on the Couch (2003) - Ally Barone (credit only)
- The Contractor (2003) - Ally Barone
- Misery Loves Company (2003) - Ally Barone (credit only)
- Home from School (2003) - Ally Barone
- Thank You Notes (2003) - Ally Barone
- Fun with Debra (2003) - Ally Barone
- Robert's Wedding (2003) - Ally Barone
- The Bachelor Party (2003) - Ally Barone
- Baggage (2003) - Ally Barone
- The Shower (2003) - Ally Barone (credit only)
- Who's Next? (2003) - Ally Barone
- Sleepover at Peggy's (2003) - Ally Barone
- The Plan (2003) - Ally Barone (credit only)
- Meeting the Parents (2003) - Ally Barone (credit only)
- Sweet Charity (2003) - Ally Barone (credit only)
- The Disciplinarian (2003) - Ally Barone
- Just a Formality (2003) - Ally Barone (credit only)
- Somebody Hates Raymond (2003) - Ally Barone
- Grandpa Steals (2003) - Ally Barone
- The Thought That Counts (2002) - Ally Barone
- Marie's Vision (2002) - Ally Barone
- She's the One (2002) - Ally Barone (credit only)
- Annoying Kid (2002) - Ally Barone
- The Sigh (2002) - Ally Barone
- Robert Needs Money (2002) - Ally Barone (credit only)
- Who Am I? (2002) - Ally Barone
- Pet the Bunny (2002) - Ally Barone
- Homework (2002) - Ally Barone
- The Cult (2002) - Ally Barone
- Counseling (2002) - Ally Barone (credit only)
- The First Time (2002) - Ally Barone
- The Bigger Person (2002) - Ally Barone (credit only)
- Mother's Day (2002) - Ally Barone
- Call Me Mom (2002) - Ally Barone
- The First Six Years (2002) - Ally Barone
- A Vote for Debra (2002) - Ally Barone (credit only)
- Talk to Your Daughter (2002) - Ally Barone
- The Breakup Tape (2002) - Ally Barone
- The Skit (2002) - Ally Barone (credit only)
- Lucky Suit (2002) - Ally Barone
- Cookies (2002) - Ally Barone
- Snow Day (2002) - Ally Barone (credit only)
- Tissues (2002) - Ally Barone
- Season's Greetings (2001) - Ally Barone
- The Kicker (2001) - Ally Barone
- Raybert (2001) - Ally Barone (credit only)
- Older Women (2001) - Ally Barone
- It's Supposed to Be Fun (2001) - Ally Barone
- Jealous Robert (2001) - Ally Barone (credit only)
- Frank Goes Downstairs (2001) - Ally Barone
- Marie's Sculpture (2001) - Ally Barone (credit only)
- Ray's Ring (2001) - Ally Barone (credit only)
- Odd Man Out (2001) - Ally Barone (credit only)
- No Roll! (2001) - Ally Barone (credit only)
- The Angry Family (2001) - Ally Barone
- Frank Paints the House (2001) - Ally Barone
- Ally's Birth (2001) - Ally Barone
- Separation (2001) - Ally Barone
- Say Uncle (2001) - Ally Barone
- Let's Fix Robert (2001) - Ally Barone (credit only)
- Net Worth (2001) - Ally Barone
- The Canister (2001) - Ally Barone
- Humm Vac (2001) - Ally Barone (credit only)
- Stefania Arrives (2001) - Ally Barone
- Fairies (2001) - Ally Barone
- Silent Partners (2001) - Ally Barone
- Ray's Journal (2001) - Ally Barone
- Super Bowl (2001) - Ally Barone (credit only)
- What Good Are You? (2001) - Ally Barone
- Christmas Present (2000) - Ally Barone
- The Sneeze (2000) - Ally Barone
- Fighting In-Laws (2000) - Ally Barone
- Young Girl (2000) - Ally Barone
- The Walk to the Door (2000) - Ally Barone
- The Author (2000) - Ally Barone
- Pet Cemetery (2000) - Ally Barone
- Meant to Be (2000) - Ally Barone (credit only)
- The Wallpaper (2000) - Ally Barone
- Italy: Part 2 (2000) - Ally Barone
- Italy: Part 1 (2000) - Ally Barone
- Robert's Divorce (2000) - Ally Barone (credit only)
- Confronting the Attacker (2000) - Ally Barone
- Bad Moon Rising (2000) - Ally Barone (credit only)
- Someone's Cranky (2000) - Ally Barone (credit only)
- Alone Time (2000) - Ally Barone
- Marie and Frank's New Friends (2000) - Ally Barone
- Debra Makes Something Good (2000) - Ally Barone (voice)
- Hackidu (2000) - Ally Barone
- The Tenth Anniversary (2000) - Ally Barone
- Robert's Rodeo (2000) - Ally Barone
- Prodigal Son (2000) - Ally Barone
- Bully on the Bus (2000) - Ally Barone
- What's with Robert? (2000) - Ally Barone
- The Christmas Picture (1999) - Ally Barone
- Left Back (1999) - Ally Barone (credit only)
- No Thanks (1999) - Ally Barone
- Debra's Workout (1999) - Ally Barone (credit only)
- Cousin Gerard (1999) - Ally Barone
- The Sister (1999) - Ally Barone
- The Will (1999) - Ally Barone
- Sex Talk (1999) - Ally Barone (credit only)
- You Bet (1999) - Ally Barone
- The Can Opener (1999) - Ally Barone
- Boob Job (1999) - Ally Barone
- How They Met (1999) - Ally Barone
- Robert Moves Back (1999) - Ally Barone
- Dancing with Debra (1999) - Ally Barone (credit only)
- Be Nice (1999) - Ally Barone
- Working Girl (1999) - Ally Barone
- The Getaway (1999) - Ally Barone
- Move Over (1999) - Ally Barone
- Big Shots (1999) - Ally Barone
- Ray Home Alone (1999) - Ally Barone
- Cruising with Marie (1999) - Ally Barone (credit only)
- Frank's Tribute (1999) - Ally Barone (credit only)
- Robert's Date (1999) - Ally Barone
- Pants on Fire (1999) - Ally Barone (credit only)
- Ping Pong (1999) - Ally Barone (credit only)
- The Toaster (1998) - Ally Barone
- The Apartment (1998) - Ally Barone
- No Fat (1998) - Ally Barone
- The Lone Barone (1998) - Ally Barone (credit only)
- The Article (1998) - Ally Barone
- Moving Out (1998) - Ally Barone
- Halloween Candy (1998) - Ally Barone
- The Visit (1998) - Ally Barone
- Getting Even (1998) - Ally Barone
- The Sitter (1998) - Ally Barone
- Driving Frank (1998) - Ally Barone
- The Invasion (1998) - Ally Barone
- The Wedding: Part 2 (1998) - Ally Barone
- The Wedding: Part 1 (1998) - Ally Barone (credit only)
- The Garage Sale (1998) - Ally Barone
- Six Feet Under (1998) - Ally Barone
- Traffic School (1998) - Ally Barone (credit only)
- T-Ball (1998) - Ally Barone
- Good Girls (1998) - Ally Barone
- The Family Bed (1998) - Ally Barone
- The Ride-Along (1998) - Ally Barone
- The Checkbook (1998) - Ally Barone
- Marie's Meatballs (1998) - Ally Barone (credit only)
- Mia Famiglia (1998) - Ally Barone
- Civil War (1998) - Ally Barone
- All I Want for Christmas (1997) - Ally Barone
- The Letter (1997) - Ally Barone
- High School (1997) - Ally Barone
- The Gift (1997) - Ally Barone
- The Children's Book (1997) - Ally Barone
- Working Late Again (1997) - Ally Barone
- Anniversary (1997) - Ally Barone
- Golf (1997) - Ally Barone
- Mozart (1997) - Ally Barone
- Brother (1997) - Ally Barone
- Father Knows Least (1997) - Ally Barone
- Ray's on TV (1997) - Ally Barone
- Why Are We Here? (1997) - Ally Barone
- Fascinatin' Debra (1997) - Ally Barone
- Neighbors (1997) - Ally Barone
- The Dog (1997) - Ally Barone
- Recovering Pessimist (1997) - Ally Barone
- The Game (1997) - Ally Barone (credit only)
- Diamonds (1997) - Ally Barone
- The Car (1997) - Ally Barone
- Who's Handsome? (1997) - Ally Barone
- Debra's Sick (1997) - Ally Barone
- The Ball (1996) - Ally Barone
- Captain Nemo (1996) - Ally Barone
- Turkey or Fish (1996) - Ally Barone
- Win, Lose or Draw (1996) - Ally Barone
- In-Laws (1996) - Ally Barone
- Your Place or Mine? (1996) - Ally Barone (credit only)
- Frank, the Writer (1996) - Ally Barone
- Look Don't Touch (1996) - Ally Barone
- Standard Deviation (1996) - Ally Barone (credit only)
- I Wish I Were Gus (1996) - Ally Barone
- I Love You (1996) - Ally Barone
- Pilot (1996) - Ally Barone
2003
American Splendor
as
Danielle
2001
Ask Me No Questions (TV Movie)
1999
Toy Story 2
as
Woman #1 (voice)
1999
A Dog of Flanders
as
Young Aloise (as Madyline Sweeten)
1998
The Christmas Path
as
Dora
1996
A Promise to Carolyn (TV Movie)
as
Young Debra
Producer
-
Period Party (TV Series) (producer) (completed)
2015
Mommy (Short) (executive producer)
2014
Wedding Frisk (Short) (executive producer)
Writer
-
Period Party (TV Series) (completed)
2014
Wedding Frisk (Short) (co-writer)
Assistant Director
2019
Whose Life Is It Anyway? (Short) (second assistant director)
Self
2016
The Dr. Oz Show (TV Series)
as
Self - Sister of Sawyer
- Drugs, Alcohol and Pills: What Really Happened with America's Favorite Sitcom Kids? (2016) - Self - Sister of Sawyer
2015
After Dark with Julian Clark (TV Series)
- With Special Guest Josh Zuckerman (2015)
2014
The Kim Kardashian Show (TV Mini Series)
as
Self
- Kim Kardashian Show with Special Guest Madylin Sweeten (2014) - Self
2013
TMI Hollywood (TV Series)
as
Self - Sketch Actor
- TMI Takes on Oscar II (2014) - Self - Sketch Actor
- John Paul Something or Other (2014) - Self - Sketch Actor
- 2nd Annual Christmas Show (2013) - Self - Sketch Actor
- Bunga Bunga Bree (2013) - Self - Sketch Actor
- TMI and the Super Bowl (2013) - Self - Sketch Actor
2013
What Not to Wear (TV Series)
as
Self
- Lizz G. (2013) - Self
2010
The 8th Annual TV Land Awards (TV Special)
as
Self
2004
TV Guide Close Up: From Comedy Club to Primetime (TV Movie documentary)
as
Self
2004
10th Annual Screen Actors Guild Awards (TV Special)
as
Self - Nominee
2003
Sidewalks Entertainment (TV Series)
as
Self
- Holiday Tips (2003) - Self
2002
8th Annual Screen Actors Guild Awards (TV Special)
as
Self - Nominee
2001
Hollywood Squares (TV Series)
as
Self - Panelist
- Episode dated 26 December 2001 (2001) - Self - Panelist
- Episode dated 25 December 2001 (2001) - Self - Panelist
- Episode dated 24 December 2001 (2001) - Self - Panelist
1999
The Martin Short Show (TV Series)
as
Self
- Episode #1.23 (1999) - Self
1999
The Rosie O'Donnell Show (TV Series)
as
Self
- Episode dated 1 June 1999 (1999) - Self
Archive Footage
2015
Inside Edition (TV Series documentary)
as
Self
- No Nose Baby (2015) - Self
2014
Pioneers of Television (TV Series documentary)
as
Ally Barone - Everybody Loves Raymond
- Standup to Sitcom (2014) - Ally Barone - Everybody Loves Raymond
References
Madylin Sweeten Wikipedia
(Text) CC BY-SA