American Splendor is a 2003 American biographical comedy-drama film about Harvey Pekar, the author of the American Splendor comic book series. The film is also in part an adaptation of the comics, which dramatize Pekar's life. The film was written and directed by documentarians Shari Springer Berman and Robert Pulcini.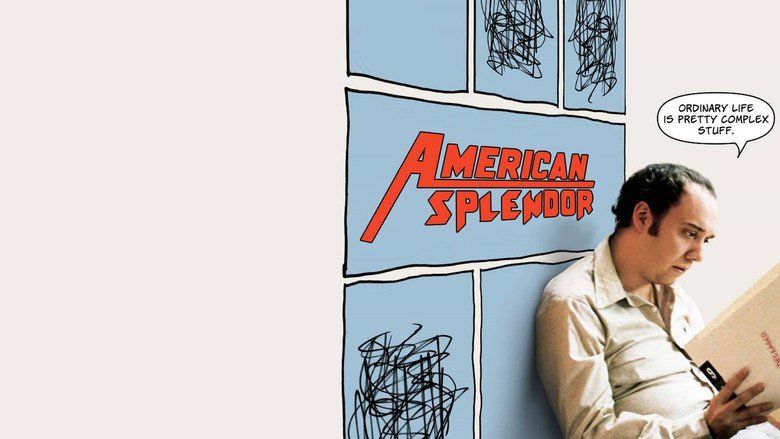 The film stars Paul Giamatti as Pekar and Hope Davis as Joyce Brabner. It also features appearances from Pekar and Brabner themselves (along with Toby Radloff), who discuss their lives, the comic books, and how it feels to be depicted onscreen by actors. It was filmed entirely on location in Cleveland and Lakewood in Ohio.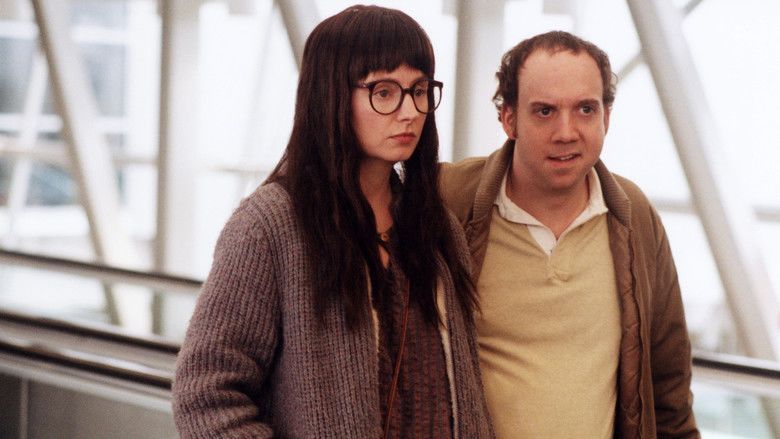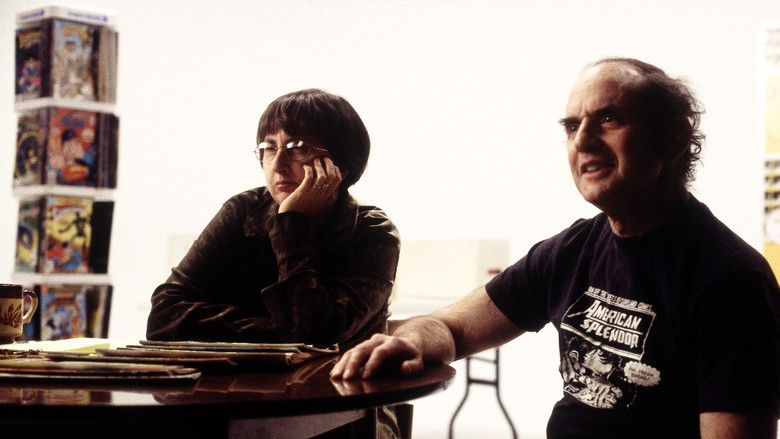 Paul Giamatti as Harvey Pekar
Daniel Tay as young Harvey
Donal Logue as stage actor Harvey
Hope Davis as Joyce Brabner
Molly Shannon as stage actor Joyce
Judah Friedlander as Toby Radloff
James Urbaniak as Robert Crumb
Harvey Pekar as himself
Joyce Brabner as herself
Toby Radloff as himself
Josh Hutcherson as Kid dressed as Robin, his first feature film appearance.
Gregory Budgett, an artist for American Splendor Magazine walk on as The Extra, who asked Pekar for his autograph at the book signing scene (in a leather jacket)
Eytan Mirsky as The Guitarist
Earl Billings as Mr. Boats
Maggie Moore as Alice Quinn
Shari Springer Berman (voice) as Interviewer
Robert Pulcini as Bob the director
Chris Ambrose as kid dressed as Superman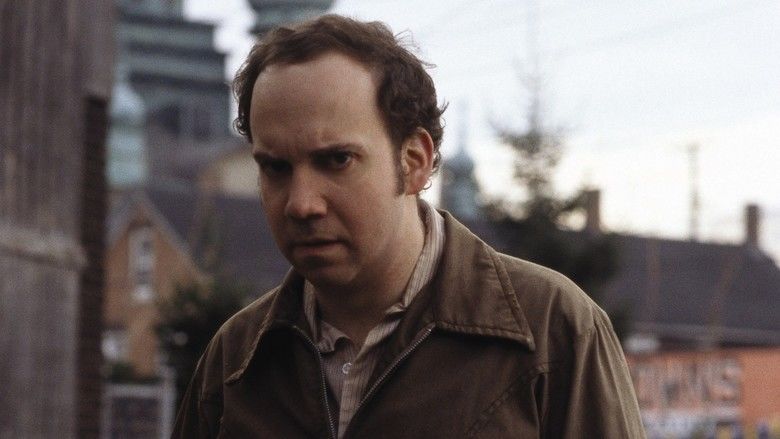 Though Shari Springer Berman and Robert Pulcini had directed documentaries before, American Splendor was their first narrative feature. Of the film's alternating of fictional portrayals with real-life appearances by Pekar and his friends and family, co-writer/co-director Pulcini recalled, "It really was the only way that made sense to tell that story because we were handed this stack of comic strips where the main character never really looks the same because he's drawn by so many different artists. We wondered how to stay true to the material, and that's the concept we came up with. The structure came out of that very naturally. It wasn't something that we labored over." Berman added that upon meeting Pekar they felt compelled to include him in the film. "We also got to know Harvey even before we wrote the screenplay. We actually went to Cleveland and spent time with Harvey and Joyce, and spoke to them on the phone a lot. Once we spent some time with both of them, we were like, "Oh my God, we have to put them in the movie!" That was a case where we were still using our documentary instincts and had to figure out a way to include him in it that was a natural fit for the material." At one point, Pekar meta-references the structure of the film by doing a voice-over for a one-shot of Paul Giamatti playing him by saying "There's our guy. Well, it's me. Or the guy playing me. Though he don't look nothing like me, but whatever." David Letterman refused to appear in the film or allow the filmmakers to use footage of Pekar's disastrous final appearance on this show (though he had no problems with the earlier Pekar "Late Night" appearances that are shown), so that final appearance was done using oblique camera angles and a voiced-over audio of the incident.
On Rotten Tomatoes, the film has a 94% approval rating, based on 181 reviews, with an average rating of 8.3/10. The site's critical consensus reads, "Exhilarating both stylistically and for its entertaining, moving portrayal of an everyman, American Splendor is a portrait of a true underground original." On Metacritic, the film also has a score of 90 out of 100, based on 42 reviews, indicating "universal acclaim."
American Splendor won the Grand Jury Prize for Dramatic Film at the 2003 Sundance Film Festival, in addition to the award for Best Adapted Screenplay from the Writers Guild of America. At the 2003 Cannes Film Festival, the film received the FIPRESCI critics award. It was also nominated for Best Adapted Screenplay at the 2003 Academy Awards.
Columnist Jaime Wolf wrote a laudatory review of the film in Slate, also drawing attention to formal parallels with Woody Allen's Annie Hall and other Allen films.
Pekar wrote about the effects of the film in American Splendor: Our Movie Year.
Won
Boston Society of Film Critics
Best Screenplay (Pulcini and Springer Berman)
Chicago Film Critics Association
Most Promising Filmmaker (Pulcini and Springer Berman)
Los Angeles Film Critics Association
Best Film
Best Screenplay (Pulcini and Springer Berman)
National Society of Film Critics
Best Film
Best Screenplay (Pulcini and Springer Berman)
New York Film Critics Circle
Best Actress (Davis)
Best First Film
Writers Guild of America (WGA)
Best Screenplay – Adapted (Pulcini and Springer Berman)
Nominated
Academy Awards
Best Screenplay – Adapted (Pulcini and Springer Berman)
Belgian Syndicate of Cinema Critics
Grand Prix
Chicago Film Critics Association
Best Actor (Giamatti)
Best Actress (Davis)
Best Film
Best Screenplay (Pulcini and Springer Berman)
Golden Globe Awards
Best Supporting Actress – Motion Picture (Davis)
Satellite Awards
Best Actor – Motion Picture Musical or Comedy (Giamatti)
Best Actress – Motion Picture Musical or Comedy (Davis)
Best Director (Pulcini and Springer Berman)
Best Film – Musical or Comedy
Best Screenplay – Adapted (Pulcini and Springer Berman)
Sundance Film Festival
Grand Jury Prize