Birth name

Andre Louis Hicks







Born

July 5, 1970Oakland, California, U.S. (

1970-07-05

)

Occupation(s)

Rapper, record producer, screenwriter

Movies

Mac Dre: Ghetto Celebrities: Vol. 2, The Gift

Albums
Tech n9ne couldn t go to the bay after mac dre died
Andre Louis Hicks (July 5, 1970 – November 1, 2004), better known by his stage name Mac Dre, was an American rapper and record producer, founder of Thizz Entertainment record label, and the now defunct Romp Productions.
Contents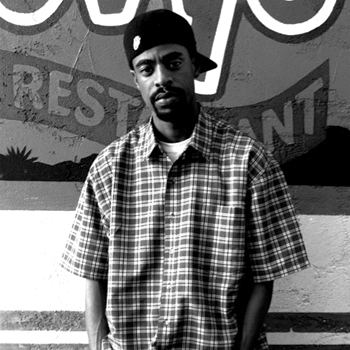 On November 1, 2004, Mac Dre was fatally shot and killed by an unknown assailant after a performance in Kansas City, Missouri.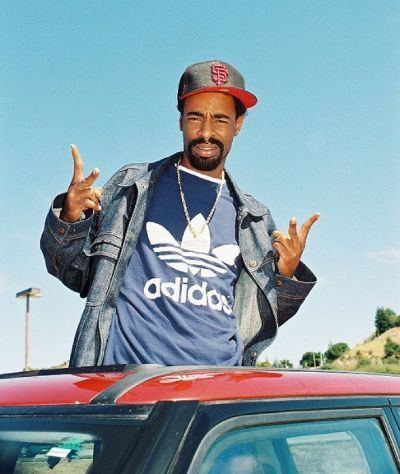 Early life and career
Andre Louis Hicks was born in Oakland, California on July 5, 1970 and moved to Vallejo at a young age, growing up in the Country Club Crest neighborhood, also known as The Crest, and attended Hogan High School. When asked about his childhood, Hicks stated: "Situations came out for the better most of them, I went through the little trials and the shit that I went through." Hicks first adopted the stage name MC Dre in 1984, but altered it to Mac Dre the following year because he considered the name sounded "too East Coast-ish". Hicks recorded his first three EPs as Mac Dre between 1988 and 1992.
Robbery conviction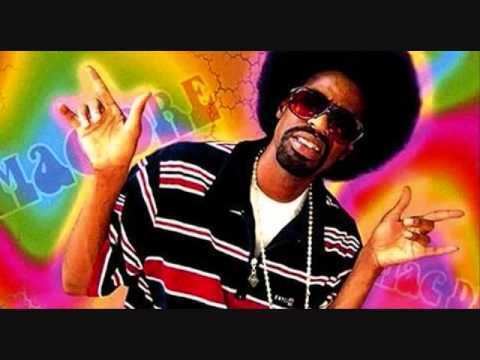 In 1992, Hicks was charged with conspiracy to commit robbery, and was sentenced to 5 years in federal prison after he refused the deal which included informing law enforcement about his partners. At the time of his conviction, Hicks owned the record label Romp Productions. While imprisoned in Lompoc, Hicks obtained his G.E.D., stating that he "had nothing else to do, I had to go back and get mine". While awaiting trial, Hicks would record an album over the phone, and claimed that he taught rapper X-Raided how to record over the phone. Hicks was released from prison in 1996, having served four-years.
Post prison
During his time in prison, "Mac Dre Presents: The Rompalation" was released in 1996. After his release from prison in 1997, he recorded his second album Stupid Doo Doo Dumb. It was released April 28, 1998. Following those albums, Hicks met with Executive Producer Bernard Gourley and recorded the album Rapper Gone Bad with production help from Tone Capone, Lev Berlak, and Warren G.
In 1998, Hicks relocated to Sacramento to distance himself from his home neighborhood in Vallejo. Around this time Hicks founded the Thizz Entertainment label, which is now managed by Hicks' mother, Wanda Salvatto, as Thizz Entertainment LLC.
Death
Hicks and members of Thizz Entertainment were scheduled to perform in Kansas City on October 31, 2004. Allegedly, there was a payment dispute with the club promoter, leading to Hicks leaving the show and heading back to his hotel room. In the early morning hours of November 1, 2004, on U.S. Route 71, unknown assailants in a stolen black Infiniti G35 began shooting at the white van in which Hicks was a passenger. The driver crashed the van and was able to get to a phone to call 911, but Hicks was pronounced dead at the scene from a bullet wound to the back of the neck from an AK-47 round. No leads to the perpetrator have ever been found, and the case currently remains unsolved.
Hicks was buried at Mountain View Cemetery in Oakland.
Solo albums
1993: Young Black Brotha: The Album
1998: Stupid Doo Doo Dumb
1999: Rapper Gone Bad (Re-Issued in 2004)
2000: Heart of a Gangsta, Mind of a Hustla, Tongue of a Pimp (Re-Issued in 2003)
2001: Mac Dre's the Name
2002: Thizzelle Washington
2003: Al Boo Boo
2004: Ronald Dregan: Dreganomics
2004: The Genie of the Lamp
Posthumous Albums
2005: Judge Dre Mathis
2007: Pill Clinton
2008: Dre Day: July 5th 1970
Extended Plays
1989: Young Black Brotha
1991: California Livin'
1992: What's Really Going On
1992: Back n da Hood
Compilations
2002: The Best of Mac Dre
2004: The Best of Mac Dre II
2006: The Best of Mac Dre Vol. 3
2008: The Best of Mac Dre Vol. 4
2010: The Best of Mac Dre Vol. 5
Collaboration albums
1990: Supa Sig Tapes (With Little Bruce)
2001: Turf Buccaneers (with Cutthroat Committee)
2005: Money iz Motive (with Cutthroat Committee)
2005: Da U.S. Open (with Mac Mall)
2007: Everybody Ain't Able (with Jay Tee)
2008: A Tale of Two Andres (with Andre Nickatina)
Movies
2002: Treal TV 1
2015: "Legend Of The Bay" The Mac Dre Documentary
References
Mac Dre Wikipedia
(Text) CC BY-SA