China




Guangdong Province




1.165 million (2000)



Lufeng City is a county-level city in the Shanwei municipal region of Guangdong Province, China, on the South China Sea coast, east of Hong Kong.
Lufeng City is situated next to the county of Haifeng (also under Shanwei but not yet upgraded); the area is sometimes conjointly referred to as Hailufeng.
The county was half of the short-lived Haifeng-Lufeng Soviet established 1927.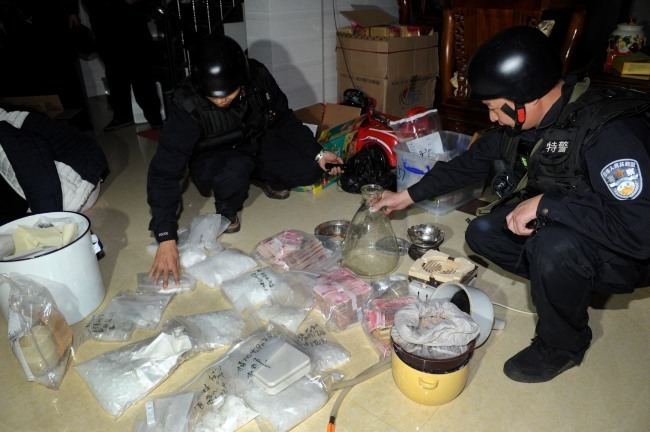 The county-level citys Jieshi Town was the scene of serious inter-village violence in October 2009 and March 2010.
In September 2011, a series of protests occurred in Wukan Village over allegations of official party members unfairly selling farmers land for development. Fresh protests broke out in December, when one of the village leaders died in the police custody. The police blocked the roads leading to the village.
Lufeng, Guangdong Wikipedia
(,)http://www.scmp.com/sites/default/files/styles/980w/public/2014/01/03/boshe2.jpg%3Fitok%3DTYspBsCM(,)http://res.heraldm.com/content/image/2014/01/14/20140114000848_0.jpg(,)http://images.chinatopix.com/data/images/full/22451/a-man-sits-next-to-a-mobile-projector-showing-a-chinese-opera-film-in-front-of-the-local-theatre-building-in-the-village-of-wukan-in-lufeng-county-guangdong-province-december-21-2011.jpeg%3Fw%3D600(,)http://upload.wikimedia.org/wikipedia/commons/f/f7/Stade_Olympique_Guangdong.JPG(,)http://www.chinadailyasia.com/attachement/jpg/site441/20130924/1379978857440_844.jpg(,)http://arts.cultural-china.com/chinaWH/upload/upfiles/2009-06/17/zhengzi_operaa93dce4630ab92c6fe76.jpg(,)http://static2.businessinsider.com/image/52c72bececad04ee080e77d2-1200-858/rtx170gi.jpg(,)http://static5.businessinsider.com/image/52c72bec69bedd6a320e77c7-1200-858/rtx170gl.jpg(,)http://www.globaltimes.cn/Portals/0/attachment/2011/a0616375-8e3a-4d48-9859-bdf4c85be627.jpeg(,)http://static6.businessinsider.com/image/547a2c346bb3f7597149298b-1200-800/rtx170ki-1.jpg
(,)http://g04.s.alicdn.com/kf/HTB1ZmqBGXXXXXX3XpXXq6xXFXXXc.jpg(,)http://www.chinahotelbooking.com/photos/135794/ec8fe0e9ad204691a50e37525aec8410.jpg(,)http://www.chinahotelbooking.com/photos/135794/76128a513de54eb789bf00cabc494c54.jpg(,)http://www.chinahotelbooking.com/photos/135794/85bbe50b33ca4300baf78a55e36bb28b.jpg(,)https://thenanfang.com/wp-content/uploads/2015/02/meth-bust-shanghai-01.jpeg(,)http://resources0.news.com.au/images/2015/03/10/1227257/537544-6f3864c4-c6af-11e4-bdbb-25549bb81a95.jpg(,)http://usa.chinadaily.com.cn/china/attachement/jpg/site1/20130924/002564bc674513ab162003.jpg(,)http://resources2.news.com.au/images/2015/03/10/1227257/536270-2eaf77ec-c062-11e4-9d92-97de7eaded95.jpg(,)https://thenanfang.com/wp-content/uploads/2014/06/Lufeng-2.jpg(,)http://www.shenzhenparty.com/files/imagecache/blog_image/content/rtx170ki.jpg