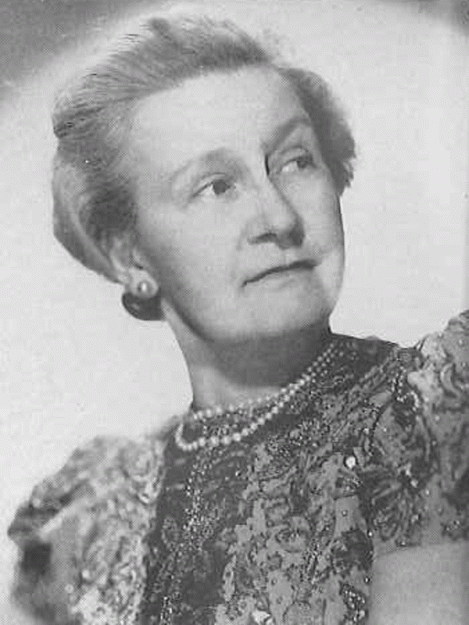 Watson was Canadian-born, raised in Ottawa after having been born in Quebec, the daughter of an officer in the British Army. Despite his wishes, she traveled to New York City and enrolled in a dramatic school.
Watson began her career on the stage debuting on Broadway in the play Hearts Aflame in 1902. Her next play was The Girl With Green Eyes, the first of several Clyde Fitch stories. At the end of 1903, Watson appeared in Fitch's Glad of It. This play featured several young performers including Watson who would move on to major Broadway or motion picture prominence: Robert Warwick, John Barrymore, Thomas Meighan, and Grant Mitchell, to say the least. For the rest of the decade, she appeared in several more Fitch stories into the 1910s. Fitch would die in 1909.
Watson was primarily a stage actress, appearing in 39 Broadway plays. She starred in such plays as Captain Jinks of the Horse Marines, Heartbreak House, Ghosts, The Importance of Being Earnest, and Pride and Prejudice.
Watson's first film role was in the 1916 silent film The Girl with Green Eyes, a film version of the Clyde Fitch play she had performed in on Broadway in 1902. She did not appear in another movie until 1930, when she had an uncredited role in The Royal Family of Broadway. In 1939, she played a memorable role as Norma Shearer's wise mother in the cultural comedy/drama from the Clare Booth Luce play, The Women, which has become a classic.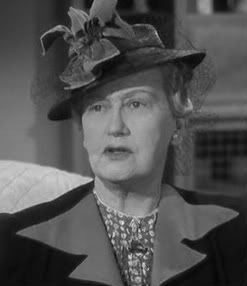 Watson reached the height of her adult acting career in playwright Lillian Hellman's anti-fascist dramatic stage play Watch on the Rhine on Broadway in 1941, starring Paul Lukas. Two years later in Hollywood, she and Lukas reprised their roles in the film adaptation. In perhaps her best known film role, Lucile Watson's performance as Fanny Farrelly was also acknowledged with a nomination for the Academy Award for Best Supporting Actress, but she lost to Greek-born actress Katina Paxinou for her performance as Pilar in For Whom the Bell Tolls.
Lucile Watson played Aunt March in the 1949 film version of Little Women, whose stars included Elizabeth Taylor as Amy.
Watson's first name, Lucile, is often misspelled in her movie credits as Lucille. Watson in her youth had an inordinate beauty but with a stern expression on her face. Photos taken during her Broadway years show a look to which movie audiences would become accustomed. It is not known if she cultivated this look for films or if she wanted to ward off a lot of male attention to her subtle beauty. Sometime in the 1910s, she was briefly married to silent film star Rockliffe Fellowes; they had no children. Her second husband was playwright Louis E. Shipman, whom she married in 1928 and who died in 1933.
Watson died on June 25, 1962, after suffering a heart attack at age 83. She is buried in Mount Hope Cemetery in Hastings-on-Hudson, New York.
No More Ladies (1934) as Mrs. Fanny Townsend
Watch on the Rhine (1941) as Fanny Farrelly