Covid-19
Jazz, Bossa nova




www.lucianasouza.com




Noah Klein




1992–present




Larry Klein (m. 2006)




Vocal, scat singing




Singer · lucianasouza.com




Singer, composer




Luciana Souza







Sunnyside, Universal Jazz France




The New Bossa Nova, Book of Chet, Duos III, Brazilian Duos, Duos II
Luciana Souza (July 12, 1966, São Paulo, Brazil) is a Brazilian jazz singer and composer who also works in classical and chamber music.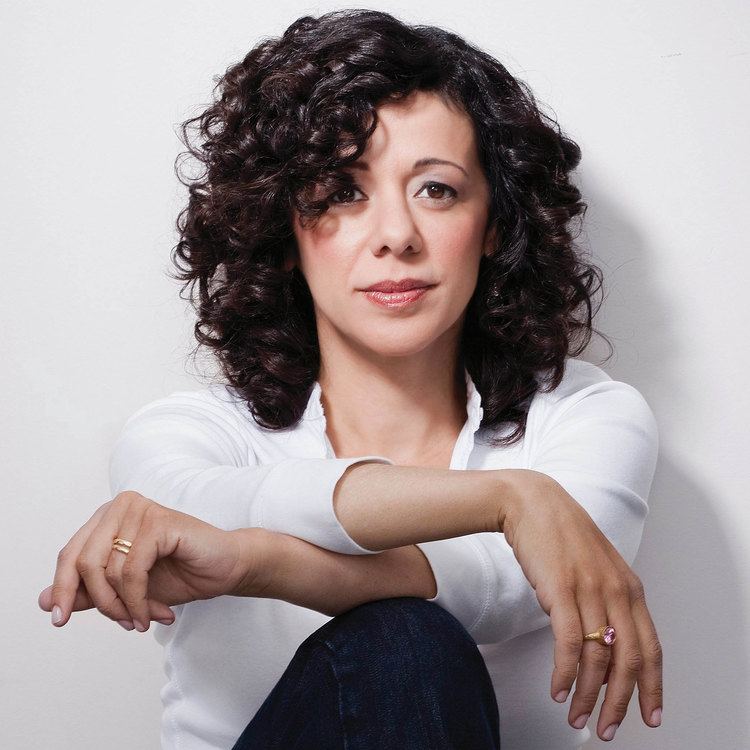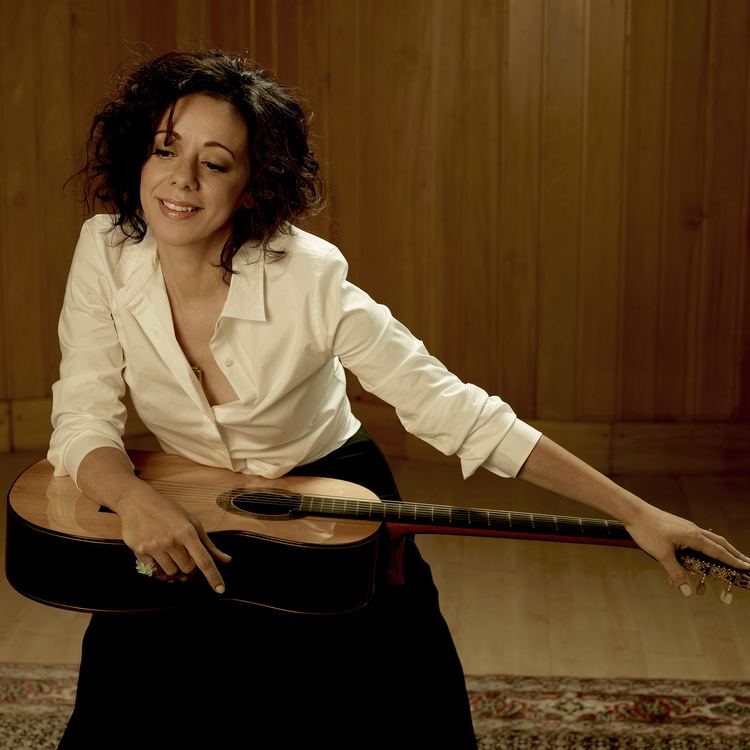 A native of São Paulo, Brazil, Souza is the daughter of poet Tereza Souza and musician Walter Santos. She began her career at the age of three by recording jingles for commercials. In 1988, she graduated with a degree in jazz composition from the Berklee College of Music in Boston. She received a master's degree from the New England Conservatory of Music in 1994. She has taught at Berklee and The Manhattan School of Music and was Jazz Artist in Residence with San Francisco Performances from 2004 to 2010.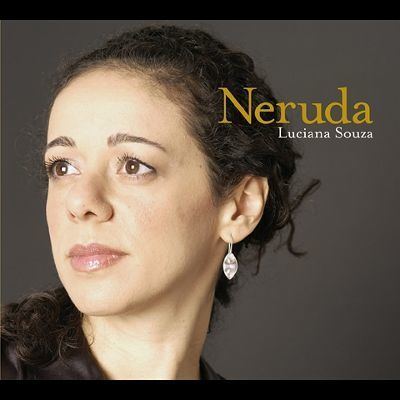 Souza has performed classical music with the Atlanta Symphony Orchestra, the Boston Symphony Orchestra, the Brooklyn Philharmonic, the New York Philharmonic, the Los Angeles Philharmonic, the Los Angeles Guitar Quartet, the Los Angeles Master Chorale, and Internationale Bachakademie Stuttgart; chamber music with the Los Angeles Chamber Orchestra and the American Composer's Orchestra; and new music with composers Derek Bermel and Patrick Zimmerli.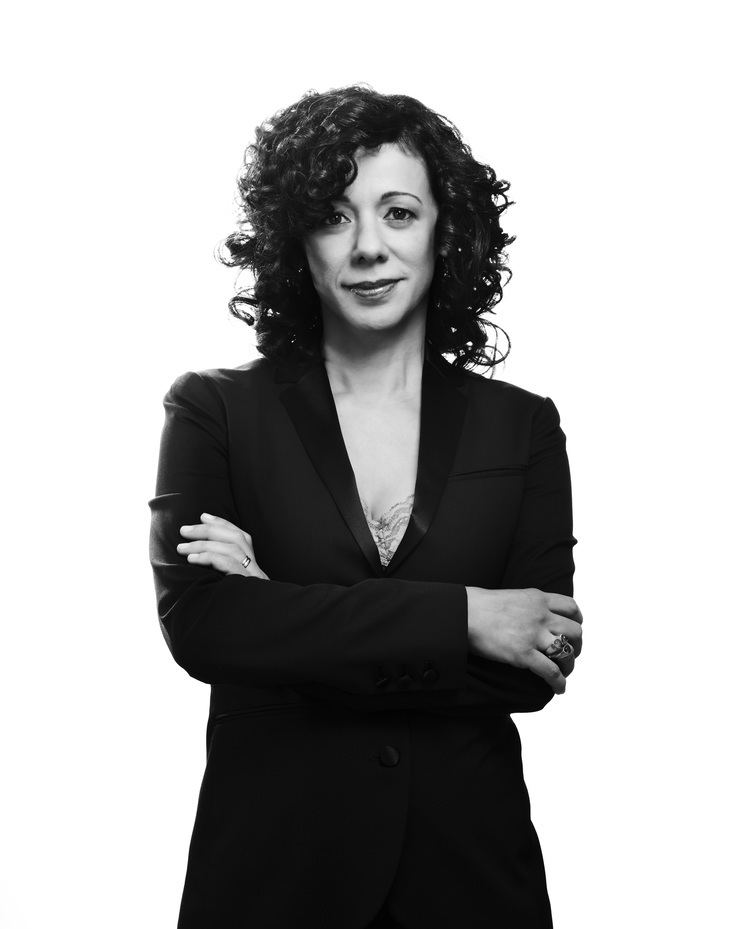 In jazz and pop, she has worked with Gil Goldstein, Osvaldo Golijov, Herbie Hancock, Fred Hersch, Guillermo Klein, Hermeto Pascoal, John Patitucci, Romero Lubambo, Donny McCaslin, Bobby McFerrin, Vince Mendoza, Danilo Perez, Maria Schneider, Paul Simon, James Taylor, Ben Wendel, David Binney, Kenny Werner, Kenny Wheeler, and Miguel Zenon.
She is a founding member of Moss, a vocal group with Theo Bleckmann, Peter Eldridge, Lauren Kinhan, and Kate McGarry. Since 2006, she has been married to record producer Larry Klein.
Souza won a Grammy Award in 2007 as a featured vocalist on Herbie Hancock's album River: The Joni Letters. She was nominated for Best Jazz Vocal Album for Brazilian Duos (2003), North and South (2004), Duos II (2006), Tide (2010), and The Book of Chet (2013). She was nominated for Best Latin Jazz Album for Duos III (2013).
Souza was named Female Singer of the Year in 2005 and 2013 by the Jazz Journalists Association.
An Answer to Your Silence (NYC, 1999)
The Poems of Elizabeth Bishop and Other Songs (Sunnyside, 2000)
Brazilian Duos (Biscoito Fino, 2001)
Norte E Sul (Biscoito Fino, 2003)
Neruda (Sunnyside, 2004)
Duos II (Sunnyside, 2005)
The New Bossa Nova (Verve, 2007)
Tide (Verve, 2009)
Duos III (Sunnyside, 2012)
The Book of Chet (Sunnyside, 2012)
Speaking in Tongues (Sunnyside, 2015)
Adoniran Barbosa – O Poeta do Bexiga (Som Livre, 1990)
Hermeto Pascoal – A Festa dos Deuses (Polygram, 1992)
Bob Moses – Time Stood Still (Gramavision, 1994)
George Garzone – Alone (NYC, 1995)
David Zoffer – The Beginning of the End (Zoffco, 1996)
Arthur Maia – Arthur Maia (Paradoxx, 1997)
Eric T. Johnson – By the Sea (Laugh and Jungle, 1997)
Fernando Huergo – Living These Times (Fresh Sound, 1998)
Fernando Brandão – Tempero Brasileiro (FBM, 1998)
Ben Sher – Tudo Bem (BGI, 1998)
Guillermo Klein – Los Guachos II (Sunnyside, 1999)
Danilo Perez – Central Avenue (Verve, 1999)
Danilo Perez – Motherland (Verve, 2000)
Ben Sher – Please Take Me to Brazil (BGI, 2000)
Bob Moses – Nishoma (Grapeshots, 2000)
Andrew Rathbun – Jade (Fresh Sound, 2000)
Steve Kuhn – The Best Things (Reservoir, 2000)
John Patitucci – Communion (Concord, 2001)
Andrew Rathbun – True Stories (Fresh Sound, 2001)
Osvaldo Golijov – La Pasion Segun San Marcos (Hänssler, 2001)
Guillermo Klein – Los Guachos II (Sunnyside, 2002)
Clarence Penn – Saomaye (Verve, 2002)
John Patitucci – Songs, Stories, Spirituals (Concord, 2003)
Cyro Baptista – Beat the Donkey (Tzadik, 2003)
Aquilo del Nisso – Cinco (Zabumba, 2003)
Deidre Rodman – Simple Stories (Sunnyside, 2003)
Donny McCaslin – The Way Through (Arabesque, 2003)
Maria Schneider Orchestra – Concert in the Garden (ArtistShare, 2004)
Miguel Zenón – Ceremonial (Marsalis Music, 2004)
Fred Hersch – Two Hands, Ten Voices (Broadway Cares, 2004)
Tim Ries – The Rolling Stones Project (Concord, 2005)
OSESP, São Paulo Symphony Orchestra (Biscoito Fino, 2005)
Edward Simon – Simplicitas (Criss Cross, 2005)
Helen Richman / Jenny Mitchell – Duo Essence (Capstone, 2005)
Fernando Huergo – The Structure of Survival (Fresh Sound, 2006)
Oscar Castro-Neves – All One (Mack Avenue, 2006)
Donny McCaslin – Soar (Sunnyside, 2006)
Aaron Goldberg – Worlds (Sunnyside, 2006)
Till Brönner – Oceana (Universal, 2006)
Herbie Hancock – River: The Joni Letters (Verve, 2007)
Los Angeles Guitar Quartet – LAGQ Brazil (Telarc, 2007)
Maria Schneider – Cerulean Skies (ArtistShare, 2007)
Osvaldo Golijov – Oceana (Deutsche Grammophon, 2007)
Edward Simon/Dave Binney – Oceanos (Criss Cross, 2007)
Stephen Bishop – Saudade (Target, 2007)
Till Brönner – Rio (Universal Germany, 2008)
Walter Becker – Circus Money (Mailboat, 2008)
Moss – Moss (Sunnyside, 2008)
Rebecca Pidgeon – Behind the Velvet Curtain (Great American Music, 2008)
Bobby McFerrin – VOCAbuLaries (EmArcy, 2010)
Vince Mendoza – Nights on Earth (Horizontal, 2011)
Derek Bermel– Canzonas Americanas (Cantaloupe, 2012)
Ryan Truesdell – Centennial (ArtistShare, 2012)
Clarice Assad – Imaginarium (Adventure, 2014)
Gregoire Maret – Wanted (Sunnyside, 2016)
Luciana Souza Wikipedia