Birth name

Walter Carl Becker




Years active

1969–present




Instruments

Bass, guitar, vocals




Spouse

Elinor Becker (m. ?–1997)




Genres

Rock, jazz/fusion




Role

Musician




Origin

Queens, New York City




Name

Walter Becker








Born

February 20, 1950 (age 65) (

1950-02-20

)


Occupation(s)

Singer, songwriter, record producer, musician




Movies

Steely Dan: Two Against Nature




Albums

11 Tracks of Whack, Two Against Nature, Circus Money, Founders of Steely Dan, Aja




Similar People

Donald Fagen, Jeff Baxter, Denny Dias, Jon Herington, Michael McDonald




Music groups

Steely Dan, China Crisis



Walter becker interview part 1
Walter Carl Becker (February 20, 1950 – September 3, 2017) was an American musician, songwriter, and record producer. He was best known as the co-founder, guitarist, bassist, and co-songwriter of Steely Dan.
Contents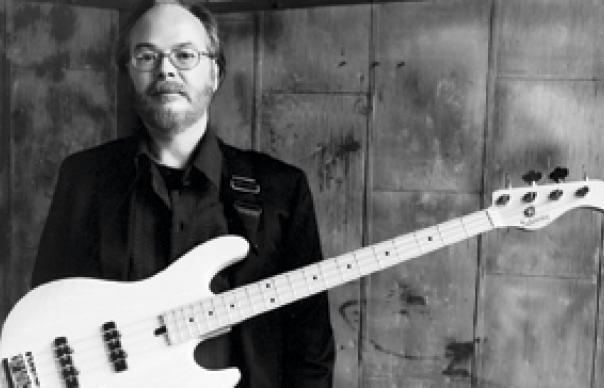 Becker met future songwriting partner Donald Fagen while studying at Bard College. After a brief period of activity in New York, the two relocated to California in 1971 and formed the nucleus of Steely Dan, who enjoyed a critically and commercially successful 10-year career. Following the group's dissolution, Becker moved to Hawaii and reduced his musical activity, working primarily as a record producer. In 1985, he briefly became a member of the English sophisti-pop group China Crisis, producing and playing synthesizer on their album Flaunt the Imperfection.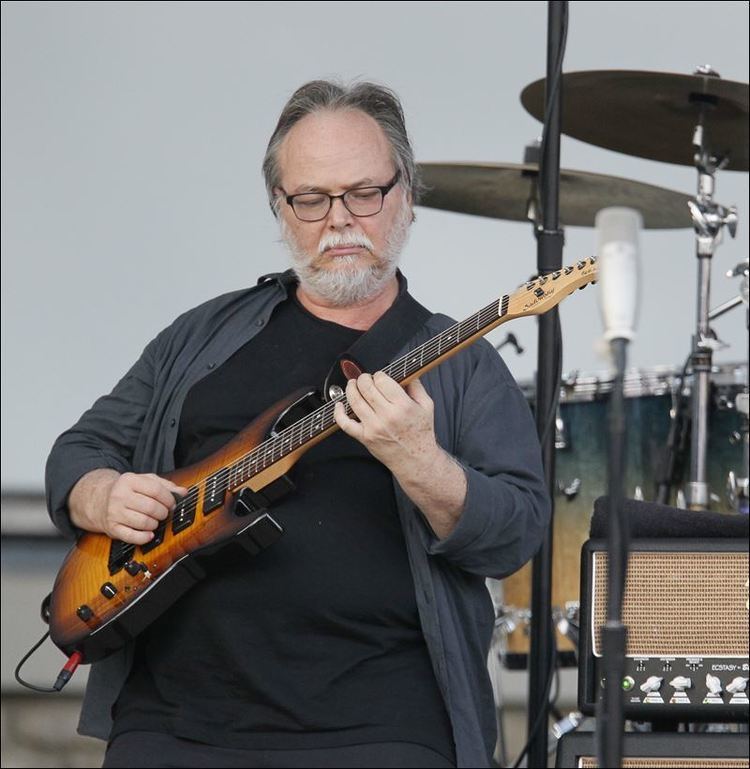 Becker and Fagen reformed Steely Dan in 1993 and had remained active, most notably including their 2000 Two Against Nature album, which won four Grammy Awards. Becker also released two solo albums, 1994's 11 Tracks of Whack and 2008's Circus Money.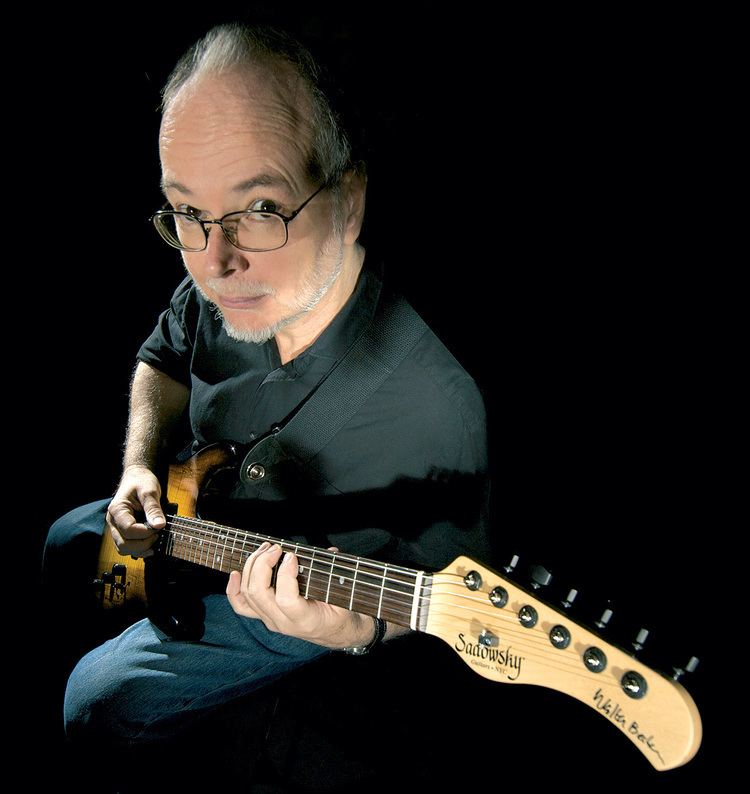 Following an undisclosed illness, Becker died on September 3, 2017.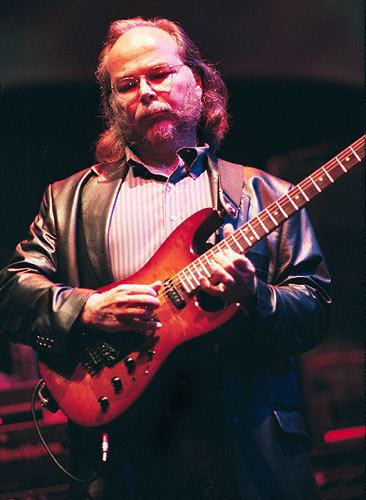 Rig Rundown - Steely Dan's Walter Becker
Early life and career (1950–1971)

Becker was raised by his father and grandmother, after his parents separated when he was a young boy and his mother, who was British, moved back to England. They lived in Queens and as of the age of five in Scarsdale, New York. Becker's father sold paper-cutting machinery for a company which had offices in Manhattan.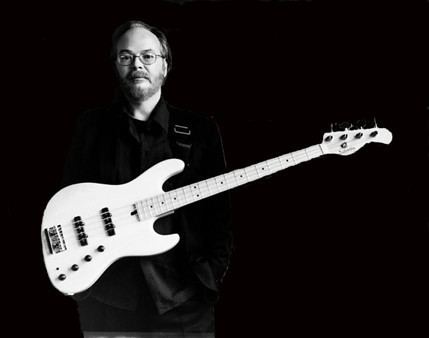 He graduated from Stuyvesant High School in Manhattan in the class of 1967. After starting out on saxophone, he switched to guitar and received instruction in blues technique from neighbor Randy Wolfe.
Becker met his long-time musical partner, Donald Fagen, while attending Bard College in Annandale-on-Hudson, New York. Fagen recalled that they first encountered each other when he overheard Becker playing his guitar at a campus café. In an interview, Fagen recounted the experience: "I hear this guy practicing, and it sounded very professional and contemporary. It sounded like, you know, like a black person, really."
While at Bard, Becker and Fagen formed and played in a number of groups, including the Leather Canary, which also included fellow student Chevy Chase on drums. At the time, Chase called the group "a bad jazz band." Becker left the school in 1969 prior to completing his degree and moved with Fagen to Brooklyn, where the two began to build a career as a songwriting duo. This period included a stint with Jay and the Americans under pseudonyms and the composition of the soundtrack to You've Got to Walk It Like You Talk It or You'll Lose That Beat, a Richard Pryor film released in 1971.
With Steely Dan (1971–1981)
Later in 1971, the duo moved to California and formed Steely Dan, which was formed as a full group. Their initial lineup was completed by guitarists Denny Dias and Jeff "Skunk" Baxter, and drummer Jim Hodder, all of whom the two had met prior to their relocation. With Becker acting initially as bassist, the group spent the following three years touring and recording before becoming a studio-centered project in 1974 anchored around Becker and Fagen's songwriting. In addition to co-writing all of the band's material, Becker played bass and/or guitar on many of the band's tracks, as well as providing occasional backing vocals and arrangements.
Pretzel Logic (1974) was the first Steely Dan album to feature Becker on guitar. "Once I met (session musician) Chuck Rainey", he explained, "I felt there really was no need for me to be bringing my bass guitar to the studio anymore".
Despite the group's success, particularly surrounding Aja in 1977, Becker suffered from numerous personal setbacks during this period, including an addiction to narcotics. After the duo returned to New York in 1978, Becker's girlfriend, Karen Roberta Stanley, died of a drug overdose in his apartment on January 30, resulting in a wrongful death lawsuit against him. Soon thereafter, Becker was hit by a Manhattan taxi cab while crossing the street and forced to walk with crutches. His personal exhaustion was exacerbated by commercial pressures and the complicated recording process surrounding the final album of Steely Dan's initial career, 1980's Gaucho, leading the duo to suspend their partnership in June 1981.
Work in record production (1981–1993)
Following Steely Dan's breakup, Becker and his family moved to Maui and ceased using drugs, becoming an "avocado rancher and self-styled critic of the contemporary scene." During the 1980s, he produced albums for Michael Franks and Fra Lippo Lippi.
Becker produced Rickie Lee Jones' fourth album Flying Cowboys, released in September 1989. The album was certified Gold by the RIAA in 1997.
Becker also produced two albums for the British new wave band China Crisis. In 1985, he produced their third album Flaunt the Imperfection, and he is credited as an official member of the band on the recording. Becker also produced select tracks on their 1989 album Diary of a Hollow Horse.
Becker reunited with Fagen briefly to collaborate on the debut album of singer Rosie Vela, 1986's Zazu. This led to several low-key and non-professional collaborations, including several aborted songwriting sessions and Becker's stint in 1991 with Fagen's New York Rock and Soul Revue, followed by their proper reunion two years later.
Steely Dan reformation; subsequent activity (1993–2017)
Their partnership properly resumed in 1993 when they undertook a new tour as Steely Dan, their first in 19 years. Becker also produced Fagen's album Kamakiriad in 1993. In turn, Fagen co-produced Becker's solo debut album 11 Tracks of Whack in 1994.
Steely Dan continued touring, and their work on new material resulted in their first studio album in two decades, Two Against Nature, released in 2000. The album won four Grammy Awards, including Album of the Year. In 2001 the duo was inducted into the Rock and Roll Hall of Fame, and also received Honorary Doctor of Music degrees from Berklee College of Music, which they accepted in person. The next Steely Dan record, Everything Must Go, followed in 2003, featuring Becker's bass and electric guitar work, as well as the first studio Steely Dan track with a lead vocal by Becker, "Slang of Ages". The band spent the following years touring behind their back catalog.
In 2005, Becker co-produced and played bass on the Krishna Das album All One, and played solo guitar on the title track of Rebecca Pidgeon's album Tough on Crime from this same year. Madeleine Peyroux's 2006 album Half the Perfect World featured the single "I'm All Right", co-written by Becker, Peyroux and producer Larry Klein. Peyroux's 2009 album Bare Bones also contains two songs co-written by Becker, "You Can't Do Me" and the title-track "Bare Bones". Becker was inducted into the Long Island Music Hall of Fame in 2008.
His second solo album, Circus Money, was released on June 10, 2008, 14 years after its predecessor. The songs were heavily inspired by reggae and other Jamaican music.
Personal life
Becker was married to Elinor, a yoga teacher, and they had two children, including daughter Sayan who they adopted. Becker wrote a song, "Little Kawai", for his son, including it as the final track on his 1994 album 11 Tracks of Whack.
Death
On September 3, 2017, Becker's official website reported that he had died. No cause of death or other details have been announced.
Musicians such as Julian Lennon, Steve Lukather, and John Darnielle of the Mountain Goats made public statements mourning Becker's death. Rickie Lee Jones, whose album Flying Cowboys was produced by Becker, recalled her long friendship with him in an editorial she wrote for Rolling Stone.
Solo discography
11 Tracks of Whack (1994)
Circus Money (2008)
References
Walter Becker Wikipedia
(Text) CC BY-SA