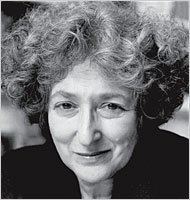 An only child, Segal was born in Vienna, Austria, into a middle-class Jewish family, her father a chief bank accountant and her mother a housewife.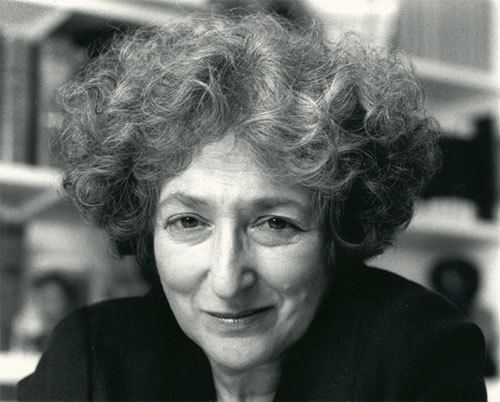 When Hitler annexed Austria in 1938, Segal's father found himself jobless and threatened. He listed the family on the American immigration quota, and in 1939 Segal joined other Jewish children on the first wave of the Kindertransport rescue mission, seeking safety in England. Her number was 152. Before they parted, Segal's father told her, "When you get to England and meet an English person, say, 'Please get my parents and my grandparents and my Uncle Paul out.' " Segal undertook this task with a youthful gravity. "It seemed to me that it was something I should be doing constantly, constantly. That I should be doing without doing anything else...When I caught myself laughing, I would feel a shock to the heart that I was laughing instead of asking somebody to save my parents," Segal said in an interview.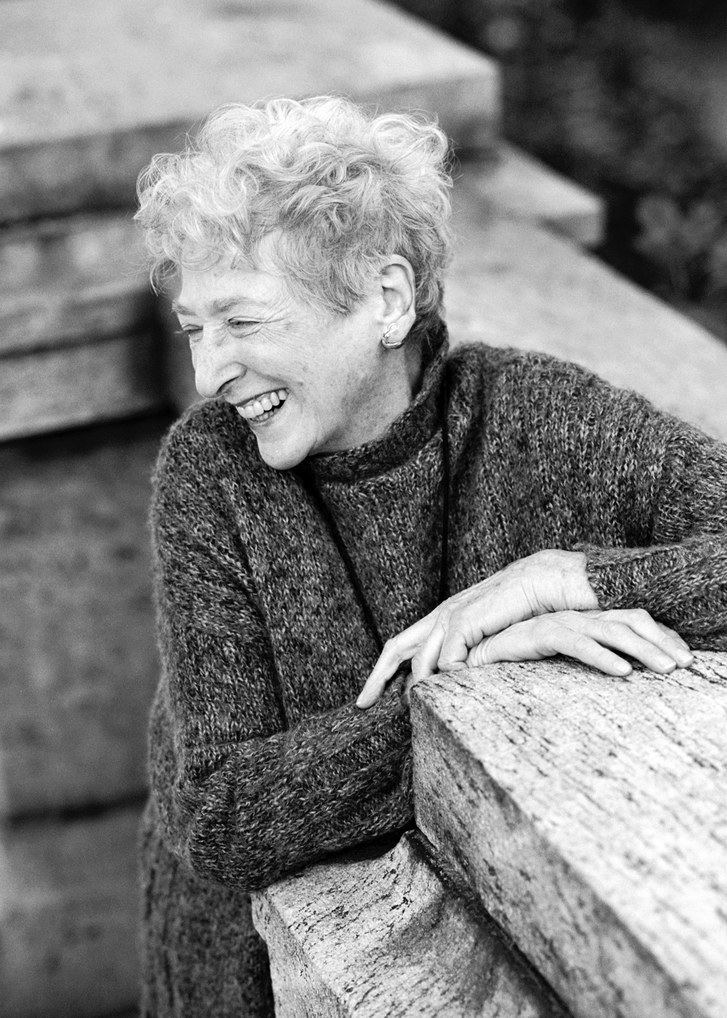 Though Segal knew little English when she arrived, she picked up the language in six weeks. She campaigned tirelessly, writing letter after letter to the Jewish Refugee Committee and various British authorities. The day she turned eleven years old, her parents arrived in England on a domestic servants visa.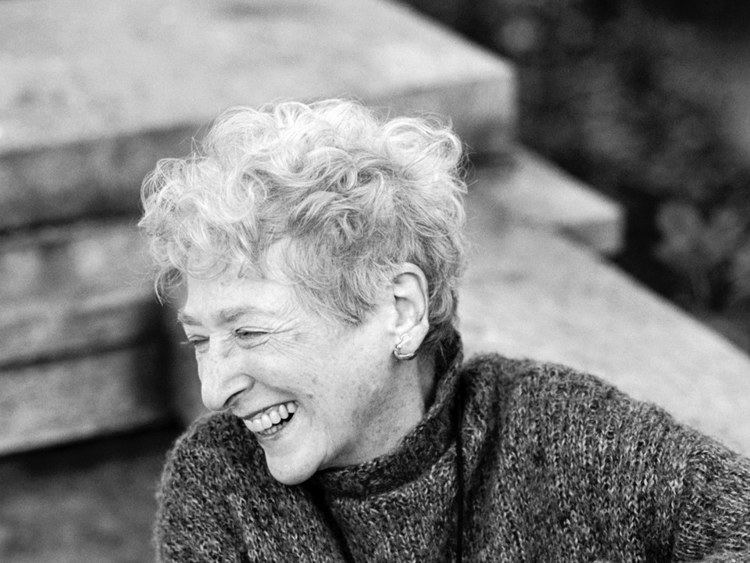 Forbidden to reside with her parents in their new places of employment, Segal lived with different foster families, five in total. This experience inspired her as a writer. "I hardly know another situation in which you experience the inside of the class system of England. The Jewish furniture manufacturer in Liverpool, the lady who employed my mother in Kent, the railroad stoker, the milkman's family. The lesser nobility, the upper class of Guilford. I mean, who gets to be a child in so many houses, north to south of England, and gets to experience how you live when you are a member of the household? Not a tourist, not a visitor, but a member of a totally different class...I was an anthropologist. An unwilling anthropologist," Segal said years later.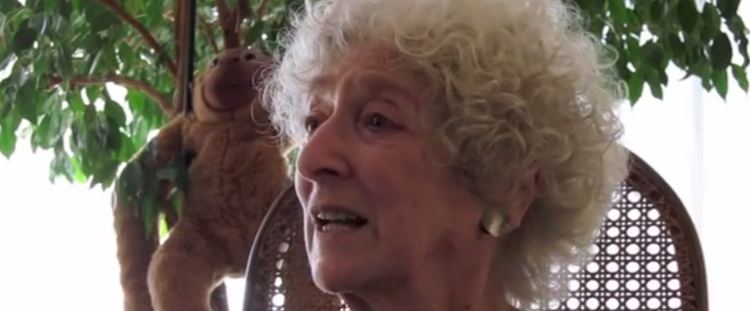 Her English foster parents never seemed to understand the situation in Austria, and one day, tired of their irrelevant questions, Segal found a purple notebook and started writing, filling up all thirty-six pages in German. It was the beginning of a novel she would eventually write in English, Other People's Houses.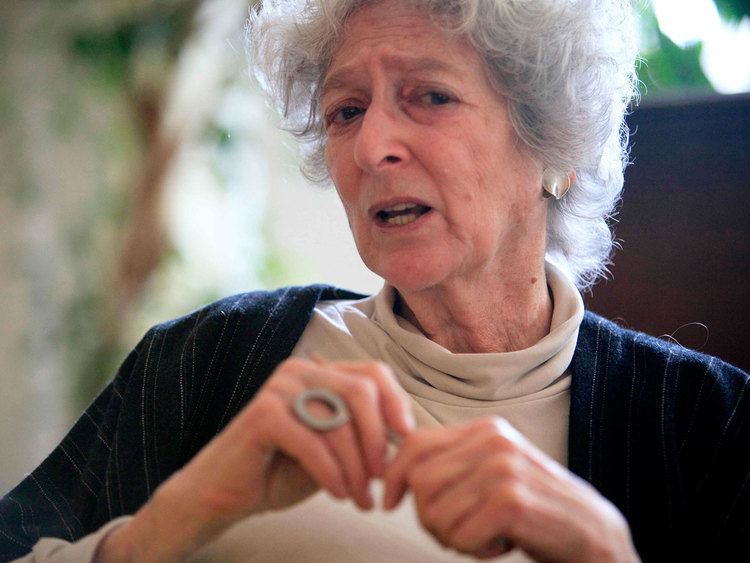 "One thing to do when you leave your parents is to howl with horror," Segal said in an interview. "The other thing is to not howl and think, 'Wow, I'm going to England, this will be an adventure.' Which is the one I did."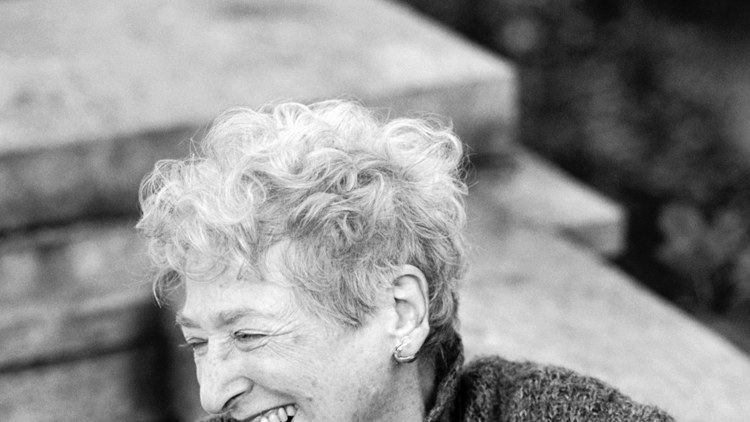 Despite his refugee status, Segal's father was labeled a German-speaking alien and interned on the Isle of Man where he suffered a series of strokes. He died a few days before the war ended. Segal then moved to London with her mother. She attended Bedford College for Women, part of the University of London, on a scholarship and graduated in 1948 with an honors degree in English literature.
In 1951, after spending three years in the Dominican Republic, their American quota number came through. Segal and her mother moved to Washington Heights, New York City, where they shared a two-room apartment with her grandmother and uncle.
Segal and her mother, Franzi Groszmann, appeared in the film Into the Arms of Strangers: Stories of the Kindertransport, directed by Mark Jonathan Harris, which won the Academy Award for Documentary Feature in 2000. Segal's mother was the last survivor of the parents who placed their children in the Kindertransport program. She died in 2005, one-hundred years old.
When they arrived in the United States, Segal and her mother started speaking to each other exclusively in English.
Segal worked as a file clerk and later as a receptionist. By this time she was writing constantly, to a degree that interfered with her work. "When I would come in to take dictation, I would ask, 'Can I just finish this sentence?' And then I got fired," Segal recalled. Her next job, working as a textile designer, at least brought her close to the New York Public Library.
She started submitting stories about her refugee experience to The New Yorker and receiving rejection letters in return. In 1965, Commentary published her first story. When she next submitted a story to The New Yorker, she included a note, saying, "Who's there at The New Yorker – I know there's a pencil that keeps writing sorry at the bottom of my rejection slip." This time an acceptance letter arrived, along with a proposal that Segal write a series of refugee stories. She would later turn this serialization into her first novel, Other People's Houses.
In 1961, Segal married David Segal, an editor at Knopf. Together they had two children, Beatrice and Jacob. Her husband died nine years after they married. Segal started writing stories for her children which she later published, including Tell Me a Mitzi. She collaborated with illustrator and personal friend Maurice Sendak, producing a re-telling of the Grimm fairy tales, The Juniper Tree and Other Tales from Grimm.
Between 1968 and 1996, Segal taught writing at Columbia University's School of the Arts, Princeton, Bennington College, Sarah Lawrence, the University of Illinois at Chicago, and Ohio State University from which she retired in 1996. She currently teaches at 92 Y.
Segal published her first novel, Other People's Houses, in 1964 to widespread acclaim. Collecting her refugee stories from The New Yorker and writing a few more, Segal fictionalized her experience growing up in five different English households, from the wealthy Orthodox Jewish Levines to the working-class Hoopers.
While writing her next novel, which would turn out to be an eighteen-year process, Segal took a break and wrote Lucinella, a whimsical novella depicting the lives of New York poets through the eyes of an effervescent heroine. Within Segal's work, the novella stands out as experimental, involving elements of magical realism. "It was a lark and the lark got a bit serious…I think I would not have been able to do it if I hadn't thought of it as an interlude. I was braver because it was something I was doing while I was gathering my life, my forces. Also, one had read Garcia Marquez, right? And you suddenly realized all the stuff you could do. Everyone spoke of magical realism with a frown, and I thought, oh, that's great I love it. You can do whatever you want," Segal said in an interview. The book was first published in 1976 and later republished by Melville House Publishing in 2009 as part of their Art of the Contemporary Novella series.
In 1985, Segal published Her First American, which The New York Times praised, saying, "Lore Segal may have come closer than anyone to writing The Great American Novel." It tells the story of Ilka Weissnix, a Jewish refugee from Nazi Europe, and her relationship with Carter Bayoux, a middle-aged black intellectual, "her first American". Segal based the character of Carter Bayoux on her friend Horace R. Cayton, Jr. She received an American Academy of Arts and Letters Award for the novel.
Shakespeare's Kitchen, published in 2007, which was a finalist for the Pulitzer Prize. Thirteen stories make up the novel, each following members of the Concordance Institute, a Connecticut think tank. There Ilka Weissnix (now Ilka Weisz) is a new professor and the central figure of the novel.
Her latest novel Half the Kingdom was published by Melville House in October 2013.
Regarding her work, Segal has said, "I want to write about the stuff – in the midst of all the stew of being a human being – that is permanent, where Adam and Eve and I would have had the same experiences. I really am less interested in the social change." Her novels often deal with the process of assimilation, from a refugee arriving in a new country which must become her home (as in Her First American), to a flighty poet finding her footing in a constantly moving literary world (as in Lucinella). In her forward to Shakespeare's Kitchen, Segal wrote, "I was thinking about our need not only for family and sexual love and friendship but for a 'set' to belong to: the circle made of friends, acquaintances, and the people one knows."
Segal has accrued a significant following. Among her admirers are Alfred Kazin, Cynthia Ozick, Francine Prose, Michael Cunningham, Phillip Lopate, Grace Paley, and Jennifer Egan.
Segal lives on Manhattan's Upper West Side..
Other People's Houses (1964)
Lucinella (1976)
Her First American (1985)
Shakespeare's Kitchen (2007)
Half The Kingdom (2013)
"The Reverse Bug" (1989)
"Other People's Deaths" (2006)
"Making Good" (2008)
Gallow Songs of Christian Morgenstern (1967)
The Juniper Tree and Other Tales from Grimm (1973)
The Book of Adam to Moses (1987)
The Story of King Saul and King David (1991)
Tell Me a Mitzi (1970)
All the Way Home (1973)
Tell Me a Trudy (1979)
The Story of Old Mrs. Brubeck and How She Looked for Trouble and Where She Found Him (1981)
The Story of Mrs. Lovewright and Purrless Her Cat (1985) (Illustrated by Paul O. Zelinsky)
Morris the Artist (2003)
Why Mole Shouted and Other Stories (2004)
More Mole Stories and Little Gopher, Too (2005)
Dorothy & Lewis B. Cullman Center for Scholars Fellowship, 2008
Pulitzer Prize Finalist (Shakespeare's Kitchen, 2008)
PEN/ O. Henry Prize Story, 2008 ("Making Good")
Member, American Academy of Arts and Sciences, 2006
Best American Short Story, 1989 ("The Reverse Bug")
The O. Henry Awards Prize Story, 1990 ("The Reverse Bug")
University of Illinois, Senior University Scholar, 1987–1990
National Endowment for the Arts, Grant in Fiction, 1987–1988
American Academy and Institute of Arts and Letters Award, 1986
Harold U. Ribalow Prize, 1986
Carl Sandburg Award for Fiction, 1985
Artists Grant, The Illinois Arts Council, 1985
Grawemeyer Award for Faculty, University of Louisville, 1983
National Endowment for the Humanities, Grant in Translation, 1982
National Endowment for the Arts, Grant for Fiction, 1972–1973
Creative Artists Public Service Program of New York State, 1972–1973
American Library Association Notable Book selection (Tell Me a Mitzi, 1970)
National Council on the Arts and Humanities Grant, 1967–1968
Guggenheim Fellowship, 1965–1966