China




Shandong




671,335 (2000)



Longkou (simplified Chinese: ; traditional Chinese: ; pinyin: ), formerly Huang County (simplified Chinese: ; traditional Chinese: ; pinyin: ), is a port city in northeastern Shandong province, Peoples Republic of China, facing the Bohai Sea to the north and the Laizhou Bay to the west. Longkou, a county-level city, is administered by the prefecture-level city of Yantai. The total population of Longkou is 620,000.
Longkou was formerly known as Huang County, and was renamed to the current name in 1986.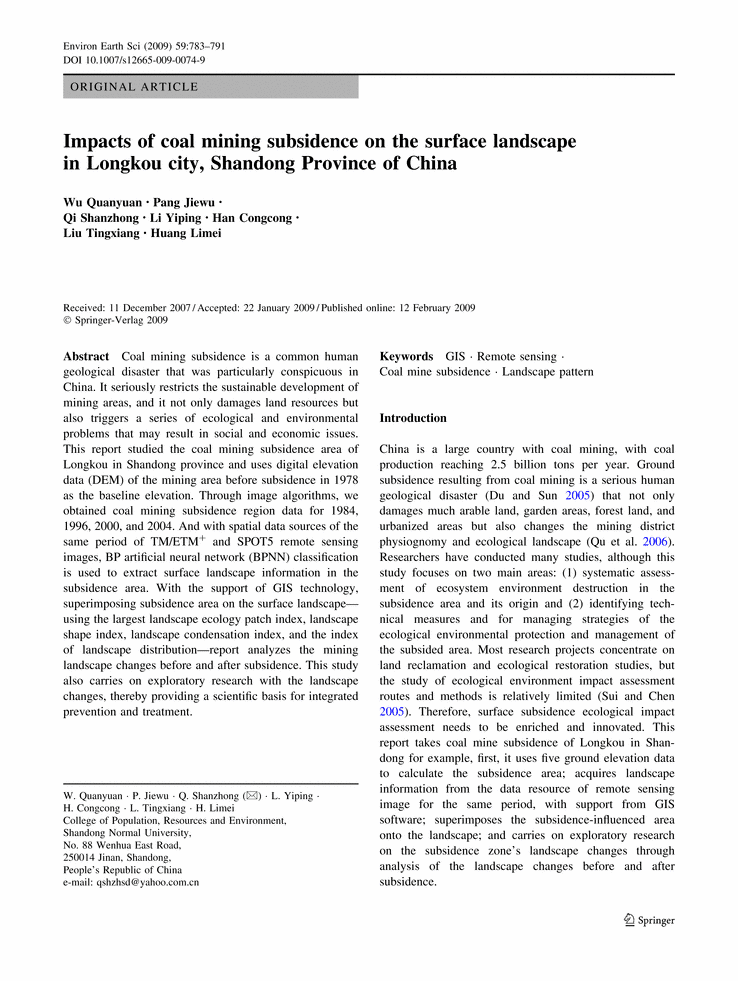 Longkou is a coastal harbour city adjacent to Yantai to the east, linked to Qingdao to the south. Its administrative area (county-level city) covers 893 km2 (345 sq mi) and contains a coastline of 68.4 km (42.5 mi).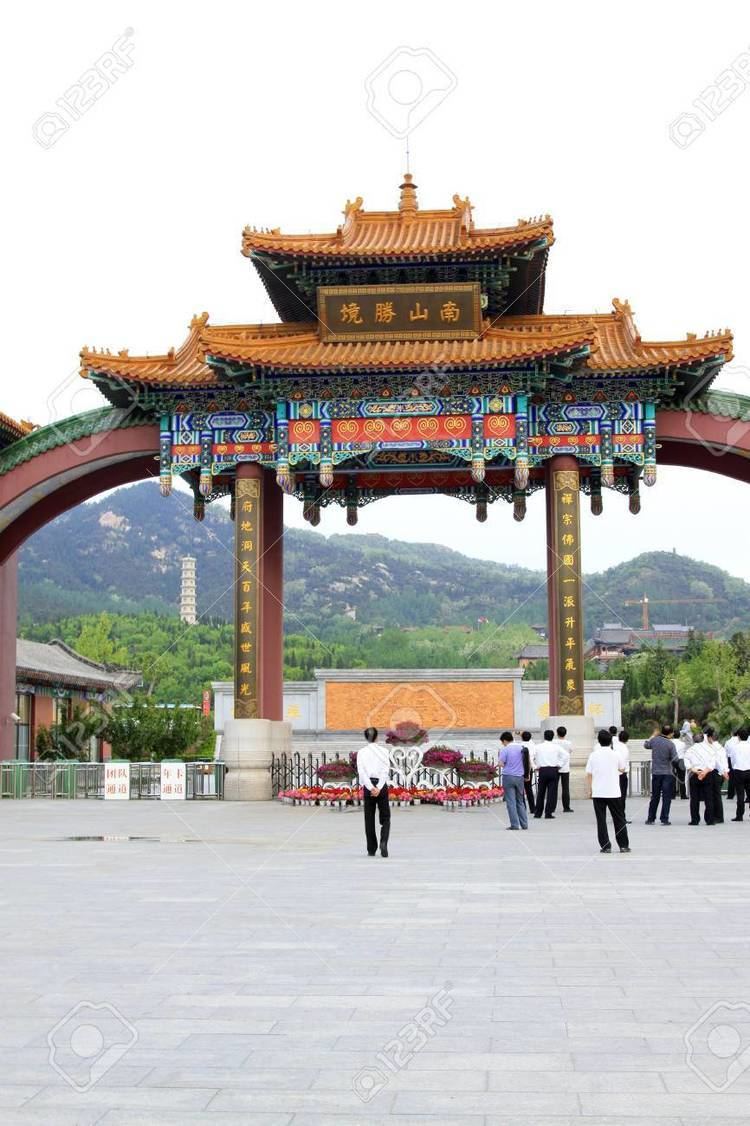 Longkou is quite mountainous in the south and flat plains to the north. It has with low hills in the southeast and littoral plains in the northwest. There are mountains and rivers surrounding Longkou. The annual average temperature within the city is 11.7 °C. Although longkou has pleasant temperature in summer, it could be extremely cold during winter
Longkou is well known for its production of cellophane noodles, it is home to the New Dragon Asia Corporation head office producing more than 1.1 billion packages of instant noodles.
Longkou Wikipedia
(,)http://photo1.cdnelite.com/location/2680/76825614_fe2e8a3b5f_z.jpg(,)http://pics.mcclatchyinteractive.com/wire_photos/32xd0h/picture19364139/ALTERNATES/FREE_960/302China%2520Golf%2520Young%2520Golfers.JPEG(,)http://images.travelpod.com/cache/accom_maps/Nanshan_Hotel-Longkou.gif(,)http://g01.s.alicdn.com/kf/HT1COFLFJlaXXagOFbXS/220555866/HT1COFLFJlaXXagOFbXS.jpg(,)http://www.ourtravelpics.com/longkou/longkou_031.jpg(,)http://www.sec.gov/Archives/edgar/data/1493893/000109328713000021/dayuan.jpg(,)http://sport-asia.com/wp-content/uploads/2014/10/20141012_LONGKOU_CHINA_LI_HAOTONG_OneAsia_615x400.jpg(,)http://minghui.tv/pics/0006/Mar/29/longkou1.jpg(,)http://minghui.tv/pics/0006/Mar/29/longkou2.jpg(,)http://minghui.tv/pics/0006/Mar/29/longkou3.jpg(,)http://upload.wikimedia.org/wikipedia/en/4/41/Jade_Mask.jpg
(,)http://static-content.springer.com/lookinside/art%253A10.1007%252Fs12665-009-0074-9/000.png(,)http://previews.123rf.com/images/lnzyx/lnzyx1308/lnzyx130802284/21836979-longkoumay-16-nanshan-giant-buddha-scenic-area-gate-in-nanshan-scenic-area-on-may-16-2013-longkou-.jpg(,)http://previews.123rf.com/images/lnzyx/lnzyx1308/lnzyx130801991/21754640-longkoumay-16-nanshan-giant-buddha-scenic-area-figure-stone-carving-on-may-16-2013-longkou-shandon.jpg(,)http://en.sdzy.com/imageRepository/740600ac-2517-42a4-8337-0a9dee51ef3a.jpg(,)http://thumbs.dreamstime.com/z/nanshan-giant-buddha-scenic-area-figure-stone-carving-china-longkou-may-may-longkou-shandong-province-33929147.jpg(,)http://previews.123rf.com/images/lnzyx/lnzyx1308/lnzyx130801987/21715349-LONGKOU-MAY-16-Nanshan-Giant-Buddha-scenic-area-gate-in-Nanshan-Scenic-Area-on-May-16-2013-Longkou-S-Stock-Photo.jpg(,)http://us.123rf.com/450wm/lnzyx/lnzyx1308/lnzyx130801618/21631576-longkoumay-16-nanshan-giant-buddha-sculpture-in-nanshan-scenic-area-on-may-16-2013-longkou-shandon.jpg(,)http://thumbs.dreamstime.com/z/nanshan-giant-buddha-scenic-area-stone-carving-china-longkou-may-may-longkou-shandong-province-33929447.jpg
(,)http://www.sushifoodsupplies.com/photo/pl2201152-green_bean_longkou_vermicelli_noodles_low_fat_for_instant_quick_food.jpg(,)http://i00.i.aliimg.com/photo/v4/561660830/500g_Health_Food_Longkou_Vermicelli.jpg(,)http://i00.i.aliimg.com/wsphoto/v2/800515976_2/Shandong-Longkou-vermicelli-500g-bean-vermicelli-fans-mung-bean-noodle-healthy-food-hot-pot-food.jpg(,)http://i00.i.aliimg.com/photo/v0/60158977620_1/Vermicelli_Traditional_Chinese_Food_Longkou_Vermicelli_100G.jpg(,)http://i00.i.aliimg.com/wsphoto/v2/800515976_1/Shandong-Longkou-vermicelli-500g-bean-vermicelli-fans-mung-bean-noodle-healthy-food-hot-pot-food.jpg(,)http://i00.i.aliimg.com/wsphoto/v0/780934130/Free-shipping-delicious-food-Longkou-bean-font-b-starch-b-font-font-b-vermicelli-b-font.jpg(,)http://i00.i.aliimg.com/wsphoto/v1/1097280130_2/Free-shipping-Vermicelli-500g-bag-delicious-food-Longkou-bean-starch-vermicelli.jpg(,)http://www.shunhefoods.com/web/UploadFiles/2010825152428228.jpg(,)http://img.21food.com/20110609/product/1306602382667.jpg