A country practice piano solo tv series
A Country Practice is a multi-Logie award-winning Australian television serial Comedy/drama series. It ran on the Seven Network for 1,058 episodes at 7.30 pm Monday and Tuesday nights, from 18 November 1981 to 22 November 1993. It was produced in ATN-7's production facility at Epping, Sydney. Exterior locations were filmed on location in Pitt Town and Oakville in the outskirts of Northwest Sydney. Several of the regular cast members became highly popular celebrities through their roles in the series. It also featured a number of native Australian animals adding to its enduring appeal both domestically and internationally. After the series was cancelled by the Seven Network in 1993 a reworked version of the series ran briefly on Network Ten in 1994. A Country Practice was the longest running Australian drama upon its demise, with original actor's Brian Wenzel and Shane Porteous appearing to the final episode.
Contents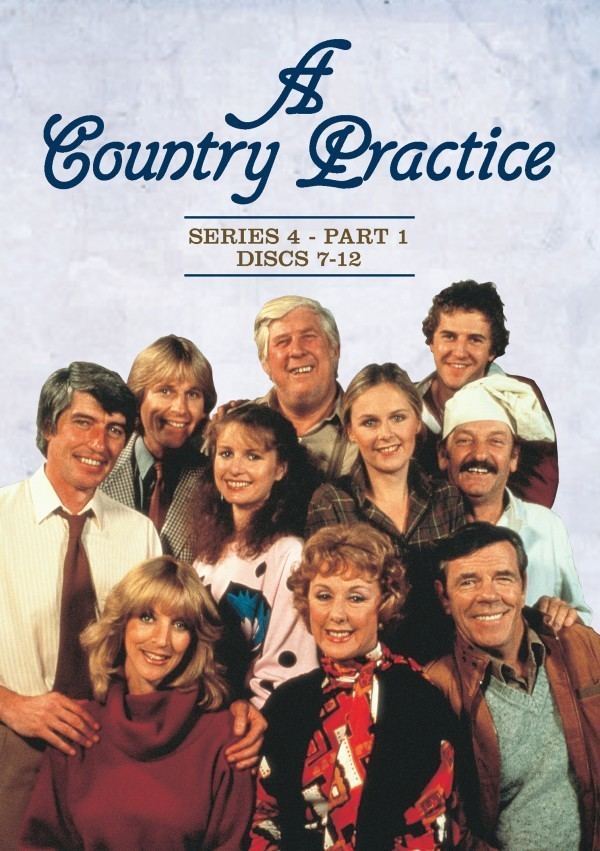 A country practice episode 416
History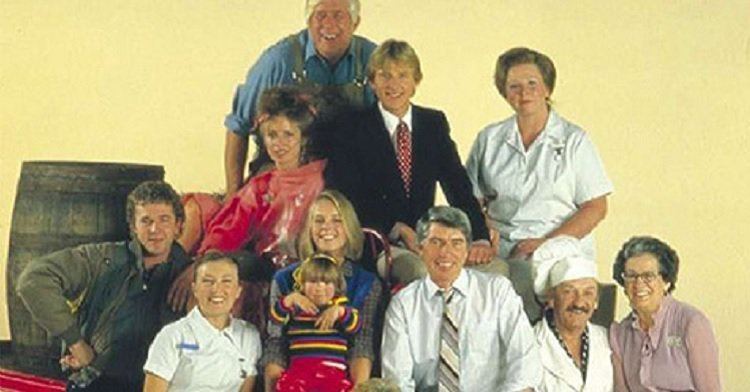 Producer James Davern of JNP Productions, had written the pilot episode and entered a script contest for the Ten Network in 1979. He came third and won a merit award., although TEN turned the series down, the Seven Network picked up the series stating it liked the characters and setting. Davern would be inducted into the Logie Hall of Fame in 1991 and be honoured as an Order of Australia recipient in 2014.
Awards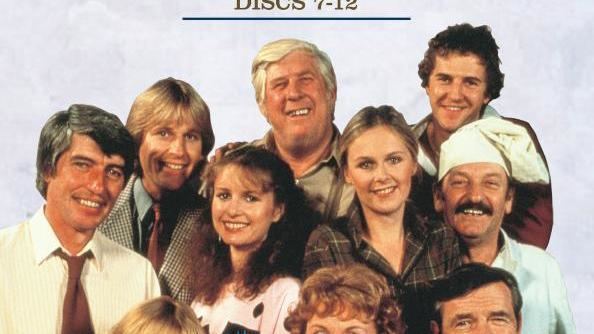 A Country Practice is the third most successful television program in the history of the Logie Awards having won 29 awards during its twelve years of production.
1983
Best Supporting Actor In A Series: Brian Wenzel
Best Juvenile Performance: Jeremy Shadlow
1984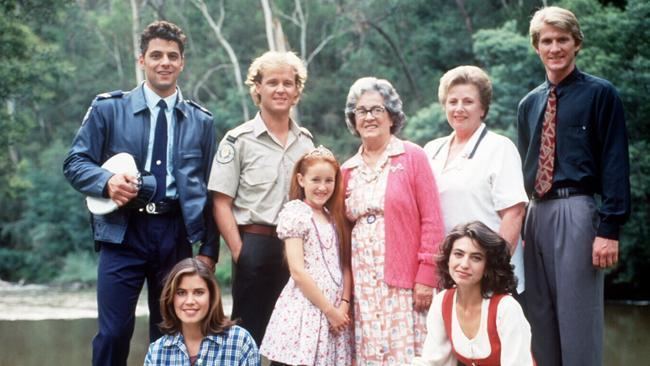 Most Popular Actor: Grant Dodwell
NSW Most Popular Female: Penny Cook
NSW Most Popular Show: A Country Practice
Most Popular Drama Series: A Country Practice
Best Supporting Actress In A Series: Lorrae Desmond
1985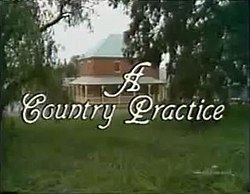 Most Popular Lead Actor: Grant Dodwell
Most Popular Lead Actress: Anne Tenney
NSW Most Popular Male: Grant Dodwell
NSW Most Popular Female: Penny Cook
NSW Most Popular Show: A Country Practice
Most Popular Drama Program: A Country Practice
Best Lead Actor In A Series: Shane Withington
Best Supporting Actress In A Series: Wendy Strehlow
1986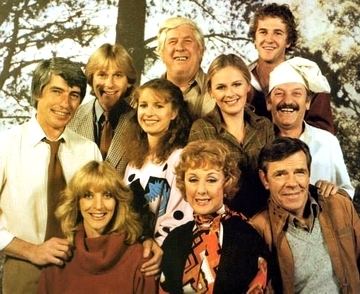 Most Popular Australian Actor: Grant Dodwell
Most Popular Australian Actress: Anne Tenney
NSW Most Popular Female: Anne Tenney
NSW Most Popular Program: A Country Practice
Most Popular Australian Drama: A Country Practice
1987
NSW Most Popular Program: A Country Practice
1988
NSW Most Popular Program: A Country Practice
1989
NSW Most Popular Program: A Country Practice
1990
Most Outstanding Actor: Shane Porteous
Most Popular New Talent: Georgie Parker
1991
Most Popular Actress: Georgie Parker
1992
Most Popular Actress: Georgie Parker
1993
Most Popular Actress: Georgie Parker
Format
Though sometimes considered a soap opera, the storylines of the show's two one-hour episodes screened over any one week formed a self-contained narrative block. The storylines were meant to have a primary appeal to adult and older youthful audiences, and in particular they had greater appeal to children from middle-class backgrounds. As it did not have the open ended narrative of a traditional soap opera, it was technically a series. Nevertheless, many storylines were developed as sub plots for several episodes before becoming the focus of a particular week's narrative block. Overall, the programme "so emphasised the ongoing storylines of its major characters as to make the distinction between series and serial more or less meaningless".
Setting and stories
The series followed a small medical practice in the small fictional New South Wales rural country town of Wandin Valley as well as the local police station, veterinary surgery and RSL club/pub. The show's stories focused on the staff of the practice and the hospital and their families, and residents of the town, and through weekly guest characters—frequently patients served by the practice—various social and medical problems were explored. The series examined such topical issues as youth unemployment, suicide, drug addiction, HIV/AIDS and terminal illness, as well as Aborigines and their importance in modern Australian society. Apart from its regular rotating cast of characters, mainly among the younger personnel, A Country Practice also had a cast of semi-regulars who would make appearances as the storylines permitted. One of the more popular and frequent characters from its inception included the valley's corrupt town Councillor Alfred 'Alf' Muldoon (Brian Moll). The program as well would also showcase a number of animal stars and Australian native wildlife, Fatso the wombat. Fatso the wombat was played throughout the series by 3 separate wombats, Fatso (1981-1986) replaced due to temperament issues with the cast, George (1986-1990) replaced due to early signs of wombat mange (a marsupial viral disease), and Garth (1990 through series end).
Iconic storylines over its lengthy 12-year run included the wedding of Dr. Simon Bowen, (Grant Dodwell) to local vet Vicki Dean, (Penny Cook) in 1983, and the later wedding of Dr. Terence Elliot (Shane Porteous) to Matron Rosemary Prior amidst the series' bushfire scenes that marked the final episodes. The sad death of Nurse Donna Manning (Caroline Johansson) in a car crash and the off-screen death of longtime resident Shirley Gilroy in a plane crash (played by long-term actress (Lorrae Desmond) as well as the final undoing of town Councillor Alf Muldoon (Brian Moll) were highly watched. The highest rating episode featured the death of Molly Jones (Anne Tenney) from leukemia in 1985. After being diagnosed, receiving treatment and battling the terminal illness, Molly retires to her garden, watching her husband Nurse Brenden Shane Withington and daughter Chloe flying a kite and passes away peacefully as the screen fades to black. Molly's death storyline was originally written for an 11-week script, but producers realised that her death was proposed in a week the ratings were not being monitored, hence the storyline lasted 13 weeks and an extra 2 episodes.
Network Ten continuation
After its lengthy run on the Seven Network, just months after its demise it was announced that the serial would be picked up by Network Ten with a mainly new cast and a few key cast members continuing from the Seven series. Unlike the Seven series which was produced in Sydney, the Network Ten series was produced in Melbourne with location shooting in Emerald, Victoria. The new series debuted in April 1994, but it was not as successful as its predecessor and abruptly cancelled in November.
Celebrity guest stars
A Country Practice became renowned for its long list of guest cameos, totaling over 1000 stars with well known mainly Australian actors (predominately of the period) that would appear in each week's two part episode arc, and indeed similar to other series like Prisoner, literally every working actor in Australia at the time would appear in a prominent role or star guest appearance at one time or another, including for example: Ray Meagher, Amanda Muggleton and Sons and Daughters regular Leila Hayes. Some actors became more prominent during the series runs, and were classified as semi-regulars, appearing as the storyline permitted, Famous international stars included: Baz Luhrmann, Smokey Dawson, John Meillon (the program would also feature Meillon's one time wife June Salter), Sir Robert Helpmann, Nicole Kidman, Paul Kelly, Toni Collette, Delta Goodrem, Peter Phelps and Simon Baker. At the program's height even the then Prime Minister of Australia, Bob Hawke, appeared as himself.
Logie awards
The series is also the third most successful series in the history of the Logie Awards following Home and Away and Neighbours having won 29 times. Australian actress Georgie Parker would win 4 logies for her portrayal of Lucy Gardner. Apart from winning best series numerous times, many of its stars won logies: Lorrae Desmond, Shane Porteous, Anne Tenney, Grant Dodwell, Shane Withington, Penny Cook and Joan Sydney. Actor Brian Wenzel was the first actor to win such an honour for his role as Sergeant Frank Gilroy. Shane Porteous who won his best actor logie in 1990 as Dr Terence Elliot along with Wenzel were the only original cast members at the end of the series 12-year run on Network Seven. A Country Practice was ranked 14th in the 50 Years 50 Shows poll in 2005.
Doctors
Dr. Terence Elliot - Shane Porteous (1981-1993)
Dr. Simon Bowen - Grant Dodwell (1981-1986)
Dr. Alex Fraser - (Diane Smith) (1986-1989)
Dr. Cristopher Kouros - (Michael Muntz) (1989-1991)
Dr. Harry Morrison - Andrew Blackman (1991-1993)
Nurses
Shirley Gilroy - Lorrae Desmond (1981-1992)
Brendan Jones – Shane Withington (1981–1986)
Judy Loveday - Wendy Strehlow (1981-1986)
Peter Manning (Mark Owen-Taylor) (1986-1988)
Donna Manning - Caroline Johansson (1986-1988)
Michael Langley- Brett Climo (1987-1989)
Lucy Gardiner - Georgie Parker (1989-1992)
Kate Bryant - Michelle Pettigrove (1991-1993)
Matrons and Directors of Nursing
Marta Kutesz - Helen Scott (1981-1983)
Margaret "Maggie" Sloan Joan Sydney (1983-1990)
Ann Brennan (Mary Regan) (1990-1991)
Rosemary Prior Maureen Edwards (1991-1993)
Veterinary
Vicky Dean Bowen - Penny Cook (1981-1986)
Ben Green - (Nicholas Buffalo) (1986-1988)
Matthew Tyler – (John Tarrant) (1988–1992)
Anna Lacey - Anne Looby (1992-1993)
Police
Frank Gilroy (Sgt.)- Brian Wenzel (1981-1993)
Tom Newman (Sen. Sgt)- Jon Concannon (1992-1993)
Steve Vargos (constable) Jon Blake - (1982-1983)
Park Ranger
Cathy Hayden - Kate Raison (1985-1988)
The Hudsons
Darcy Hudson Kym Wilson (1991-1993)
Bernice Hudson – Judith McGrath (1992–1993)
Percy Hudson - (Allan Penney) (1991-1993)
Miscellaneous
Fatso the Wombat (was a resident of Featherdale Wildlife Park was chauffeured to the studio)
Molly Jones - Anne Tenney
Chloe Jones - Emily Nicol (1983-1986)
Hugo Strezlecki - Gavin Harrison
Luke Ross - Matt Day
Steve Brennan - Sophie Heathcote
Jessica Kouros- (Georgina Fisher)
Billy Moss - Jamie Croft
Esme Watson - Joyce Jacobs (1981-1993)
Cookie Locke and Bob Hatfield Syd Heylen and Gordon Piper (1981-1992)
Simone Jenkins - Nicole Kidman (1984)
Freddy Skinner - Patrick Phillips (1984)
Home Media
|A Country Practice: Series 1–3 April 2006 |- |A Country Practice: Series 2 - Part 1–3 April 2006 |- |A Country Practice: Series 2 - Part 2–11 April 2007 |- |A Country Practice: Series 3 - Part 1–11 April 2007 |- |A Country Practice: Series 3 - Part 2–11 April 2007 |- |A Country Practice: Series 4 - Part 1–8 November 2007 |- |A Country Practice: Series 4 - Part 2–8 November 2007 |- |A Country Practice: Series 5 - Part 1–23 April 2008 |- |A Country Practice: Series 5 - Part 2–23 April 2008 |- |A Country Practice: Series 6 - Part 1–7 April 2010 |- |A Country Practice: Series 6 - Part 2–9 June 2010 |- |A Country Practice: Series 7 - Part 1–5 October 2011 |- |A Country Practice: Series 7 - Part 2–2 May 2012 |- |A Country Practice: Series 8 - Part 1–2 January 2014 |- |A Country Practice: Series 8 - Part 2–2 January 2014 |- |A Country Practice: Series 9 - Part 1–5 March 2014 |- |A Country Practice: Series 9 - Part 2–5 March 2014 |- |A Country Practice: Series 10 - Part 1–28 April 2014 |- |A Country Practice: Series 10 - Part 2 || style="text-align:center;" |751-792 || 28 April 2014 |- |A Country Practice: Series 11 - Part 1 |- |A Country Practice: Series 11 - Part 2 |- |A Country Practice: Series 12 - Part 1 |- |A Country Practice: Series 12 - Part 2 |- |A Country Practice: Series 13 - Part 1 |- |A Country Practice: Series 13 - Part 2 |- |A Country Practice: Series 14 |- |A Country Practice: Unforgettable Moments from Seasons 1-5 - December 2009 |- |A Country Practice: The Early Years - Seasons 1-6 - 1 May 2013 |- |A Country Practice: The Middle Years (Limited Edition) - Seasons 7-10 - 28 April 2014 |}
Broadcasts
United Kingdom In addition to being broadcast in Australia, the series also had a successful run on the ITV network in the United Kingdom. Shown regionally from 1982 to 1999, episodes were initially shown in their original format as a one-hour episode per week (Wednesdays), however, from 1984, Yorkshire Television screened it as two half-hour editions over two days (Mondays and Tuesdays). This format eventually led to the series being stripped Monday to Friday as five continuous daily episodes, and by 1990, the half-hour format was adopted across most of the ITV network.
Considered a daytime soap and notably several years behind Australian broadcasts, A Country Practice was very popular in the UK and achieved consolidated viewing figures of between 2-3 million which is good for daytime television. To that end, some regions (HTV and Granada) moved the later episodes of the series to an early evening slot of 17.10-17.40.
ITV Broadcasts
A Country Practice was broadcast on the ITV network and was screened at different times, on different days, by all 14 regional companies. Originally, the series was partly networked by Thames Television to a cluster of regions and began 27 October 1982 airing on Wednesdays at 14:45 in the original hour-long format. In October 1984, Yorkshire Television broke away from the network transmissions and began editing each episode into two half-hour episodes. TVS and Thames followed in 1988, and by 1990, all regions (except Scottish) adopted this method which allowed the series to be stripped Monday to Friday in a daytime slot, usually before or after the lunchtime edition of Home and Away. This also resulted in curtailment of the full closing credits in certain regions. Due to the content of some episodes, a substantial amount were withdrawn from transmission by some regions as the content was considered unsuitable for daytime viewing and this inevitably led to considerable chunks of the story being skipped.
Yorkshire Television started A Country Practice in October 1982 but broke away from the main Network transmission in October 1984 and was the first television station in the world to break the programme into two half-hour episodes, screening on Mondays and Tuesdays at 15:30. This led to continuity problems as whenever a public holiday occurred (usually on Monday), the 15:30 slot would be unavailable. The series was moved to back to an early afternoon hour-long format in 1988 when Sons and Daughters was stripped five afternoons a week at 15:30. A Country Practice then replaced Sons and Daughters when that series ended in March 1989, being again split into half-hour episodes and now being shown five afternoons a week for the first time. It was then moved to an early afternoon slot, and eventually hour-long episodes were reinstated. The series concluded in March 1998 and the Network Ten series was not shown. When Tyne Tees Television merged with Yorkshire, a number of episodes were skipped. This was to allow an alignment of schedules for the two regions.
Central Television first broadcast A Country Practice on Tuesdays, 11:10, during summer 1983, but by September, the series had been shelved. Five years later on 16 September 1988, the series returned in the original hourly format, on Fridays at 14:00. From 2 January 1990, the series was stripped in half-hour episodes Monday to Friday at lunchtime. Central concluded the original series in August 1998 and immediately commenced the short-lived Network 10 series of A Country Practice. The network had shown the entire 12 year series in 10 years, considerably less than the rest of the ITV network, even though it was the last region to start showing it.
Scottish Television started broadcasting the series in 1983 and always aired A Country Practice as hour-long episodes. Throughout the 1980s the programme moved about in time and day but was generally broadcast once a week in an afternoon slot. In January 1994, after (episode #486), it was dropped from the schedules for about 4 months until June. From episode 491 screened every weekday morning at 10:55 for the duration of the summer school holidays (around 6 weeks) until 2 September. It reverted to its old weekly Tuesday slot the following week. It was the dropped completely after episode #588, during 1996. Although the company took over Grampian Television, the series continued until the end, doing so by airing daily episodes during the summer of 1998.
HTV started the series on Wednesday, 26 October 1983, broadcasting 1 hour episodes until 1990, when the series moved to 15:25 Wed-Fri as replacement for Sons and Daughters in half-hour format. From September 1993, moved to earlier time slot, but from March 1994, began airing in the 17:10–17:40 slot. By the end of 1998, the series had been reduced to being shown on Thursdays and Fridays only. From January to March 1999, the series was shown on Tuesday through to Friday until Friday 5 March 1999 when the final Channel Seven episode was reached. HTV were the last ITV region to complete the series(although they did not air the short lived Channel 10 series).
Carlton Television, who superseded Thames Television, became the first region to conclude the series, followed closely by Anglia Television in the daily 13:50 half-hour slot in April 1996. Anglia Television then commenced a short repeat of the first 40 episodes shortly after reaching the end. Granada Television, from 1994 until they aired the last episode during the autumn of 1996, moved the series to the later 17.10 slot.
Satellite and Cable Broadcasts
In the mid-1980s, A Country Practice was a prime-time series on Sky Channel, airing twice a week at 20:00 from at least 1985. During August 1985, the series was screened at 19:20 and 20:10 on Tuesday and Thursday evenings in hour-long episodes and by 1986, it was screened at 20:00. The channel also screened The Sullivans and The Young Doctors. When the Sky Channel was launched on the new Astra 1A satellite in January 1989, it became Sky1 and A Country Practice was dropped from the schedule. For a brief period, later episodes were shown in 1997 on the cable channel Carlton Select.
Unlike other Australian soap opera's such as Prisoner and Sons and Daughters, A Country Practice has never been repeated in the UK.
A Country Practice also aired in Ireland, New Zealand, Germany, France, Italy, Norway, Sweden, Hong Kong, Zimbabwe, Kenya, and was carried on several United States and Canada stations, both during the show's lifetime and after.
It was estimated that at its height, the show received a worldwide audience of five to six million each week.
Australia Aired on the Seven Network Monday and Thursday nights at 19:30. Seven aired repeats at 09:30 weekday mornings from 1996-2002. Foxtel's Hallmark Channel broadcast the complete series twice (including the short lived Network TEN series) from 2002 to 30 June 2010. Also Replayed a few episodes in 2014 on channel 7two at 2pm Monday to Friday.
Ireland aired on RTÉ Two weekdays at 18:00 or 18.30. In Autumn 1988, to make way for Home and Away, it moved to main channel RTÉ One airing weekdays at 17:30. The final episode (1088) aired in 1996. RTÉ stripped episodes into a 30-minute timeslot. RTÉ commenced a repeat in 1998 beginning with season 8 (1988) in a morning slot.
France A Country Practice was named "À Coeur Ouvert".
Germany A Country Practice was named "Das Buschkrankenhaus".
Italy A Country Practice was named "Wandin Valley".
Norway A Country Practice (called "Hverdagsliv") was broadcast on TV2 during the 1990s
Kenya was also transmitted on Kenyan Television (VoK now KBC) during the 1980s.
Zimbabwe broadcast on ZBC state television in the 1980s
New Zealand was transmitted on TV2 on Sunday afternoons in the late 1980s and early 1990s
Canada The entire series was broadcast, from start to finish, by the CBC Television affiliate in Windsor, Ontario, CBET, Channel 9, which serves the Metropolitan Detroit-Windsor-Toledo area. Two episodes were broadcast daily, Monday through Friday, starting in the late 1980s, until they were caught up to contemporary episodes in the early 1990s. Detroit, Michigan in the United States and Windsor, Ontario in Canada are twin cities on the north and south banks of the strait called the Detroit River. Because they are part of the same advertising market, they are subject to the North American Border Protection Rule, under which Detroit television stations cannot carry programming licensed for broadcast in Windsor, and Windsor stations cannot carry programming licensed for broadcast in Detroit. Historically, 40% of Canadian network programming has been American content, none of which could be broadcast in Windsor. Only so much programming can be repeated, and only so many times – and no network produces programming to air on only one station – so, most of the American programming that cannot be broadcast in Windsor is replaced by programming imported from Britain and Australia. Many Australian soap operas, A Country Practice among them, have thus found loyal audiences in the Metro Detroit area, while they otherwise remain unknown in North America.[1]. From 1991 to 1994, the show also aired on ASN in the Canadian Atlantic provinces. Four hour-long episodes aired each week, from Monday to Thursday with Monday's and Tuesday's episodes repeated on Saturday and Wednesday's and Thursday's episodes on Sunday. The station aired the show from episode 1 to somewhere in the early 700s, stopping when Showcase Television launched on 1 January 1995, and started airing the show from the start again.
United States The series was broadcast in the USA during the 1980s. Showcase Television began repeat airing of the show from episode 1 starting in January 1995. It broadcast one episode daily, from Monday to Friday, and completed the entire series run (including the 30-episode Network Ten series) in June 1999. It began rebroadcasting the entire series on 28 June 1999, with promises that the entire series would be broadcast for those who missed the first airing. However, a single line of text scrolling across the bottom of the screen during the 21 August 2000, episode announced that the show would be removed from the Showcase lineup as of Monday, 28 August 2000. According to the station's email autoresponse at the time, the decision was based on "declining viewership and a demand by viewers for more current programming". Sometime after that, Showcase changed their format to favour a less family-oriented and more adult-oriented viewership.
Novel
Series writer Judith Colquhoun, who also wrote episodes for Blue Heelers, Neighbours and Home and Away released a novel in 2015. Called New Beginnings, it is based on the early episodes of the series from 1981.
References
A Country Practice Wikipedia
(Text) CC BY-SA