Born

31 July 1974 (age 49) (

1974-07-31

)

Melbourne, Victoria, Australia

Spouse

Vincent Fantauzzo (m. 2014), Jay Bowen (m. 2007–2011)

Movies

X-Men Origins: Wolverine, Hawke, Beautiful

TV shows

Offspring, Party Tricks, Paper Giants: The Birth of Cl, Love My Way, Underbelly




Similar People

Matthew Le Nevez, Vincent Fantauzzo, Carrie Bick, Claudia Karvan, John Edwards




Parents

Robi Keddie, James Keddie
Logies 2014 most popular actress asher keddie
Asher Keddie (born 31 July 1974) is an Australian actress. Beginning her career in the television series Five Mile Creek in the mid 1980s, Keddie received wide recognition for her role in the critically acclaimed series Offspring. Her significant repertoire in television has led to her being dubbed as the 'Golden Girl of Australian Television'. Keddie also had a small roll in the film X-Men Origins: Wolverine, as Dr. Carol Frost. Aside from television and film work, she has several theatre credits, most notably in the Melbourne Theatre Company production of Les Liaisons dangereuses as Madame de Tourvel.
Contents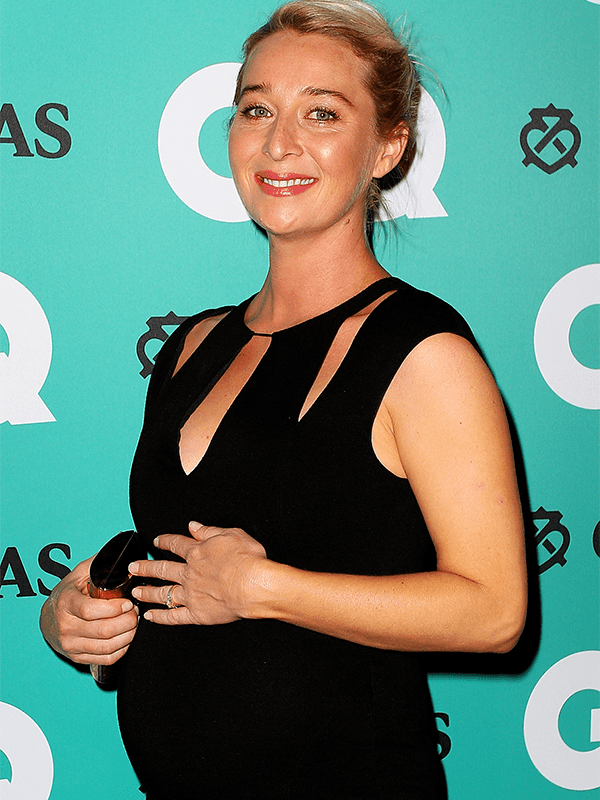 As of 2015, she has taken out the 'Silver Logie Award for Most Popular Actress' five times in a row. Keddie won the 2013 Gold Logie award for Most Popular Personality on Australian Television, for her role as Dr Nina Proudman in the Network Ten drama Offspring. She was considered "third time lucky" after previously being nominated twice for the Gold Logie. Keddie has a total of 7 Logie Awards as of May 2015.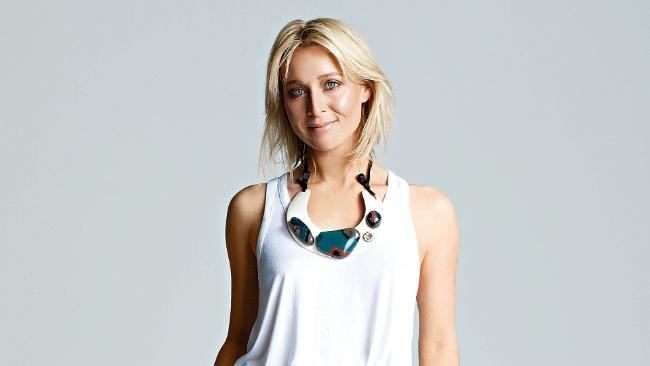 Behind the scenes asher keddie cover shoot aug 2017
Early life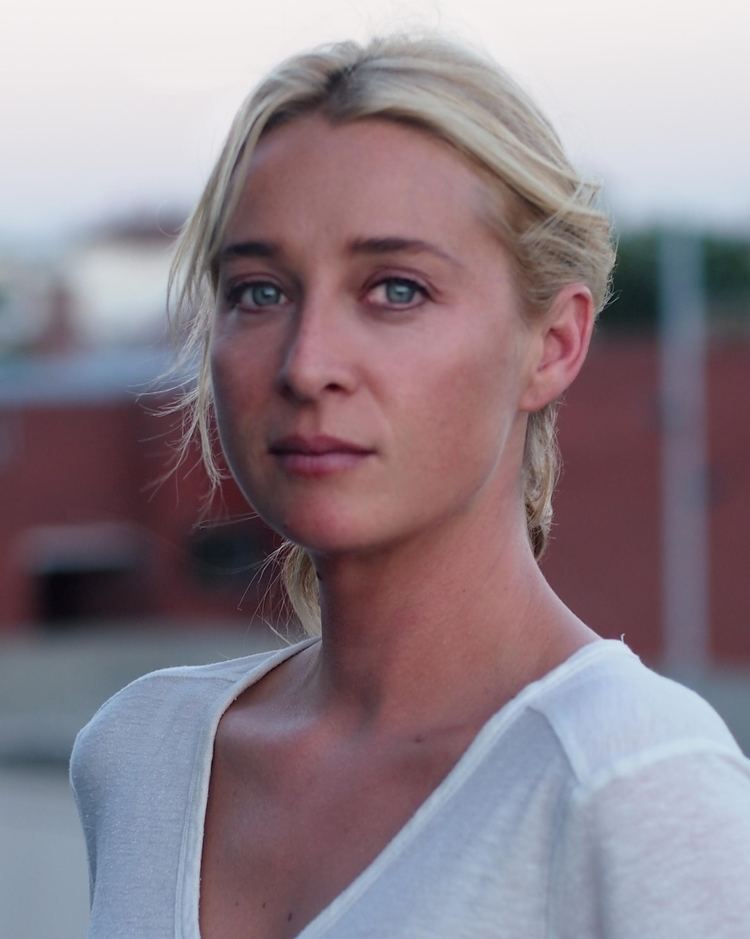 Keddie was born to Robi and James Keddie, both school teachers. As a child, she took dancing lessons for nine years and at age fourteen, she dislocated her knee prior to an audition at the Australian Ballet School. Despite her initial misfortune, she landed an acting gig in a dance wear ad while at ballet school and subsequently landed an agent. Keddie completed her secondary education at St Michael's Grammar School, St Kilda.
Television and film career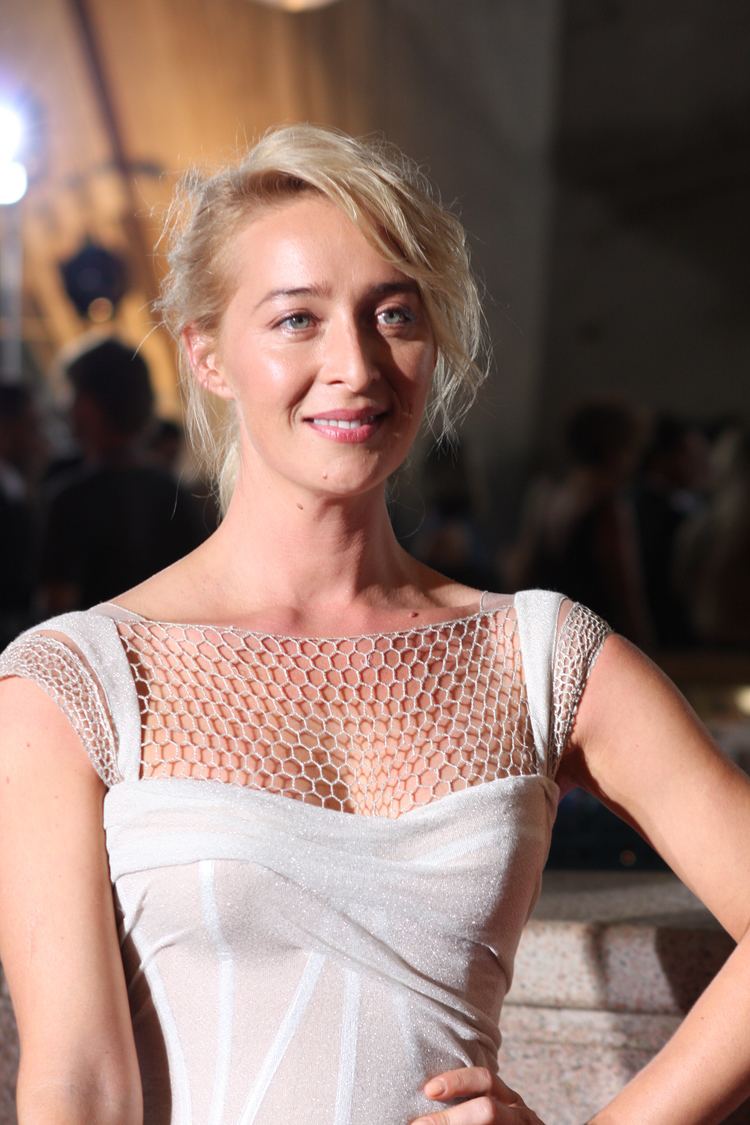 Keddie had guest roles early in her career in various television dramas, including her first roles in Five Mile Creek (1985), Fortress (1986) and Janus (1994). She played the role of Marriane Sheridan in Blue Heelers (season 3, episode 21) airing on 18 June 1996 and Good Guys, Bad Guys (1997). From 1997 to 1998, she came to the attention of senior network television producers, appearing in State Coroner. Following this, she had a recurring role in Stingers from 2000 to 2004.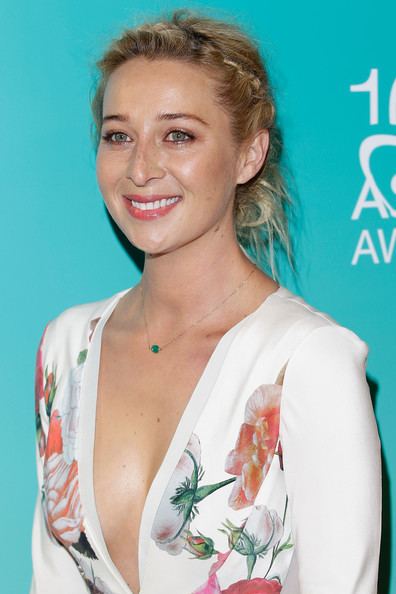 Keddie's big break came in 2004, where she had a leading role in Love My Way, a drama series airing on Foxtel. The series ended in late 2007. This role led to Keddie being nominated for various awards for playing the part of Julia Jackson, a woman who struggles to cope with her own identity in the midst of family tragedy. Keddie's award win came at the end of Love My Way's third series in 2006.
In 2009, Keddie appeared in three different roles. She portrayed police officer Liz Cruickshank in the television drama Underbelly: A Tale of Two Cities and journalist Jacinta Burns, in the TV series Rush, as well as Dr Carol Frost in X-Men Origins: Wolverine.
In 2010, Keddie depicted author Blanche d'Alpuget in Hawke, a telemovie about the premiership of Bob Hawke (the Prime Minister of Australia, 1983–91). She also became the star of the drama series Offspring, which began airing in August 2010. In April 2011, she had the leading role of Ita Buttrose in ABC1's telemovie Paper Giants: The Birth of Cleo, the story of Buttrose's rise to success as the editor of Cleo magazine.
In 2014, Keddie starred in Party Tricks as Premier Kate Ballard. Ballard faces an election campaign alongside newly announced Opposition candidate David McLeod (Rodger Corser), with whom she once had a tumultuous affair.
Stage
Making her theatre debut for the Melbourne Theatre Company in 1998 in Patrick Marber's Closer, Keddie went on to appear in Cyrano de Bergarac, Les Liaisons dangereuses, Birthrights, Great Expectations, The Seagull and Hannie Rayson's Life After George. Her performances in the 2005 Melbourne Theatre Company production of Les Liaisons dangereuses, and the Playbox's The Ishmael Club, both earned her Green Room Award nominations.
In 2007 Keddie starred alongside Jay Bowen in the Melbourne Theatre Company's play The Glass Soldier written by Hannie Rayson.
Personal
She married actor and musician Jay Bowen in January 2007. The pair separated in December 2011. In April 2014, she married artist Vincent Fantauzzo. On 19 November 2014 she announced at the GQ Men's Award that she was pregnant. On 1 March 2015, the couple welcomed their first child, a boy named Valentino Fantauzzo.
Filmography
Actress
2024
Fake (TV Series) (filming)
as
Birdie Bell
- Episode #1.8 (2024)
- Episode #1.7 (2024)
- Episode #1.6 (2024)
- Episode #1.5 (2024)
- Episode #1.4 (2024)
- Episode #1.3 (2024)
- Episode #1.2 (2024)
- Episode #1.1 (2024) - Birdie Bell
2023
Strife (TV Series)
as
Evelyn Jones
- Episode #1.6 (2023) - Evelyn Jones
- Episode #1.5 (2023) - Evelyn Jones
- Episode #1.4 (2023) - Evelyn Jones
- Episode #1.3 (2023) - Evelyn Jones
- Episode #1.2 (2023) - Evelyn Jones
- Episode #1.1 (2023) - Evelyn Jones
- Episode #1.8 - Evelyn Jones
- Episode #1.7 - Evelyn Jones
2023
The Lost Flowers of Alice Hart (TV Mini Series)
as
Sally Morgan
- Part 7: Sturt's Desert Pea (2023) - Sally Morgan
- Part 6: Wheel of Fire (2023) - Sally Morgan
- Part 5: Desert Oak (2023) - Sally Morgan
- Part 4: River Lily (2023) - Sally Morgan
- Part 2: Wattle (2023) - Sally Morgan
- Part 3: Lantern Bush (2023) - Sally Morgan
- Part 1: Black Fire Orchid (2023) - Sally Morgan
2021
Nine Perfect Strangers (TV Series)
as
Heather Marconi
- Ever After (2021) - Heather Marconi
- Wheels on the Bus (2021) - Heather Marconi
- Motherlode (2021) - Heather Marconi
- Sweet Surrender (2021) - Heather Marconi
- Brave New World (2021) - Heather Marconi
- Earth Day (2021) - Heather Marconi
- The Critical Path (2021) - Heather Marconi
- Random Acts of Mayhem (2021) - Heather Marconi
2020
Stateless (TV Mini Series)
as
Clare Kowitz
- The Seventh Circle (2020) - Clare Kowitz
- Panis Angelicus (2020) - Clare Kowitz
- Run Sofie Run (2020) - Clare Kowitz
- The Right Thing (2020) - Clare Kowitz
- Incognita (2020) - Clare Kowitz
- The Circumstances in Which They Come (2020) - Clare Kowitz
2019
Dark Whispers: Volume 1
as
Zoe - segment The Intruder
2019
The Hunting (TV Mini Series)
as
Simone
- sluts (2019) - Simone
- #shittyboys (2019) - Simone
- Dtf? (2019) - Simone
- Pics or It Didn't Happen (2019) - Simone
2018
The Cry (TV Mini Series)
as
Alexandra
- Episode #1.4 (2018) - Alexandra
- Episode #1.3 (2018) - Alexandra
- Episode #1.2 (2018) - Alexandra
- Episode #1.1 (2018) - Alexandra
2018
Swinging Safari
as
Gale Marsh
2010
Offspring (TV Series)
as
Nina Proudman
- The End of an Era (2017) - Nina Proudman
- Happy Geraldine Day (2017) - Nina Proudman
- To the Best of My Ability (2016) - Nina Proudman
- Tried and Tested (2016) - Nina Proudman
- Sisters Aren't Doing It for Themselves (2016) - Nina Proudman
- Just Keep Swimming (2016) - Nina Proudman
- A Present from the Past (2016) - Nina Proudman
- Breaking Point (2016) - Nina Proudman
- Fallout (2016) - Nina Proudman
- Getting to Know You (2016) - Nina Proudman
- Doctor, Doctor (2016) - Nina Proudman
- -Make Lemonade (2016) - Nina Proudman
- When Life Gives You Lemons- (2014) - Nina Proudman
- Life Changing Decisions (2014) - Nina Proudman
- Love, Pain and the Whole Damn Thing (2014) - Nina Proudman
- Introduction (2014) - Nina Proudman
- Return, Romance, Repeat (2014) - Nina Proudman
- Expect the Unexpected (2014) - Nina Proudman
- I'm Always Here (2014) - Nina Proudman
- Emergencies (2014) - Nina Proudman
- The Story of My Life (2014) - Nina Proudman
- Winners and Losers (2014) - Nina Proudman
- Moving On (2014) - Nina Proudman
- When Sparks Fly (2014) - Nina Proudman
- Back in the Game (2014) - Nina Proudman
- The Bond Between Sisters (2013) - Nina Proudman
- Goodbye Patrick (2013) - Nina Proudman
- Dialing Up the Crazy (2013) - Nina Proudman
- Matters of the Heart (2013) - Nina Proudman
- Numbing the Pain (2013) - Nina Proudman
- Freaking the Freak Out (2013) - Nina Proudman
- Smoking Situations (2013) - Nina Proudman
- Difficulty (2013) - Nina Proudman
- The Things We Do for Love (2013) - Nina Proudman
- Keeping It in the Family (2013) - Nina Proudman
- Truth Time (2013) - Nina Proudman
- Second Chances (2013) - Nina Proudman
- Outside of the Comfort Zone (2013) - Nina Proudman
- Pregnant Pause (2012) - Nina Proudman
- Insecurity (2012) - Nina Proudman
- Goodbye Is Always Hard (2012) - Nina Proudman
- The Aftermath (2012) - Nina Proudman
- Chaos (2012) - Nina Proudman
- One Night Stand Off (2012) - Nina Proudman
- Drink, Drank, Drunk (2012) - Nina Proudman
- Partners in Crisis (2012) - Nina Proudman
- Allegations (2012) - Nina Proudman
- Time (2012) - Nina Proudman
- Fertility Woes (2012) - Nina Proudman
- Secrets and Lies (2012) - Nina Proudman
- Happiness Is a Delusion (2012) - Nina Proudman
- Proudman Wedding Curse (2011) - Nina Proudman
- What Goes Around Comes Around (2011) - Nina Proudman
- Complications (2011) - Nina Proudman
- Acceptance (2011) - Nina Proudman
- Just Keep Talking (2011) - Nina Proudman
- Two Different Places (2011) - Nina Proudman
- Cheating on Your Test (2011) - Nina Proudman
- Behind Closed Doors (2011) - Nina Proudman
- The Way You Are (2011) - Nina Proudman
- Together, We Are One (2011) - Nina Proudman
- Dates, Decisions & Divorces (2011) - Nina Proudman
- Baby Bumps (2011) - Nina Proudman
- The Return (2011) - Nina Proudman
- A New Miracle (2010) - Nina Proudman
- Not as Planned (2010) - Nina Proudman
- My Confessions (2010) - Nina Proudman
- The Other Woman (2010) - Nina Proudman
- Making Peace (2010) - Nina Proudman
- Re-Unravel (2010) - Nina Proudman
- Two Sisters (2010) - Nina Proudman
- D-Day (2010) - Nina Proudman
- Carpe Diem (2010) - Nina Proudman
- Poison Ivy (2010) - Nina Proudman
- Playing Aloof (2010) - Nina Proudman
- The Uncomfortability (2010) - Nina Proudman
- Taking Charge (2010) - Nina Proudman
- Pilot (2010) - Nina Proudman
2014
Party Tricks (TV Mini Series)
as
Kate Ballard
- The Election (2014) - Kate Ballard
- The Debate (2014) - Kate Ballard
- The Campaign Trail (2014) - Kate Ballard
- The Launch (2014) - Kate Ballard
- The Meeting (2014) - Kate Ballard
- The Announcement (2014) - Kate Ballard
2013
It's a Date (TV Series)
as
Verity
- How Important Is a Sense of Humour on a Date? (2013) - Verity
2011
Paper Giants: The Birth of Cleo (TV Mini Series)
as
Ita Buttrose
- Part Two (2011) - Ita Buttrose
- Part One (2011) - Ita Buttrose
2010
Hawke (TV Movie)
as
Blanche d'Alpuget
2010
Possession(s) (TV Movie)
as
Selina
2010
Satisfaction (TV Series)
as
Ruby O'Kane
- Bug Crush (2010) - Ruby O'Kane
2009
Rush (TV Series)
as
Jacinta Burns
- Episode #2.22 (2009) - Jacinta Burns
- Episode #2.21 (2009) - Jacinta Burns
- Episode #2.17 (2009) - Jacinta Burns
- Episode #2.13 (2009) - Jacinta Burns
- Episode #2.11 (2009) - Jacinta Burns
- Episode #2.6 (2009) - Jacinta Burns
- Episode #2.4 (2009) - Jacinta Burns
2009
Underbelly (TV Series)
as
Liz Cruickshank
- The Loved Ones (2009) - Liz Cruickshank
- Oh Lucky Man (2009) - Liz Cruickshank
- The Reckoning (2009) - Liz Cruickshank
- The Brotherhood (2009) - Liz Cruickshank
- Judas Kiss (2009) - Liz Cruickshank
- Diamonds (2009) - Liz Cruickshank
- A Nice Little Earner (2009) - Liz Cruickshank
- Stranded (2009) - Liz Cruickshank
- A Tale of Two Hitmen (2009) - Liz Cruickshank
- Business as Usual (2009) - Liz Cruickshank
- Brave New World (2009) - Liz Cruickshank
- Bad Habits (2009) - Liz Cruickshank
- Aussie Bob & Kiwi Terry (2009) - Liz Cruickshank
2009
X-Men Origins: Wolverine
as
Dr. Carol Frost
2007
Curtin (TV Movie)
as
Elsie Jnr
2004
Love My Way (TV Series)
as
Julia Jackson
- Running with Crabs (2007) - Julia Jackson
- And in the End (2007) - Julia Jackson
- The Cemetery Gates (2007) - Julia Jackson
- Cars Without Brakes (2007) - Julia Jackson
- Together Apart (2007) - Julia Jackson
- Say What You Mean (2007) - Julia Jackson
- Cold Blooded Creatures (2007) - Julia Jackson
- I'm the King of the Castle (2007) - Julia Jackson
- You're Almost There (2006) - Julia Jackson
- Five Minutes of Fame (2006) - Julia Jackson
- One Big Happy (2006) - Julia Jackson
- Amphibians (2006) - Julia Jackson
- Crossing the Line (2006) - Julia Jackson
- Tower of Love (2006) - Julia Jackson
- I Know You (2006) - Julia Jackson
- Old Wounds (2006) - Julia Jackson
- No Immunity (2006) - Julia Jackson
- When Wanting Works (2006) - Julia Jackson
- The Christmas Thing (2006) - Julia Jackson
- More to Tell (2006) - Julia Jackson
- Garden of Love (2005) - Julia Jackson
- Only Mortal (2005) - Julia Jackson
- A Different Planet (2005) - Julia Jackson
- My Family Up a Tree (2005) - Julia Jackson
- To Dance with Death (2004) - Julia Jackson
- Stick Sisters (2004) - Julia Jackson
- Spin Cycle (2004) - Julia Jackson
- Crazy Love (2004) - Julia Jackson
- What's in a Name? (2004) - Julia Jackson
- Don't Tell Me Your Dreams (2004) - Julia Jackson
2007
Joanne Lees: Murder in the Outback (TV Movie)
as
Anne
2006
Two Twisted (TV Mini Series)
as
Sarah
- A Date with Doctor D (2006) - Sarah
2006
The Society Murders (TV Movie)
as
Prue Reed
2005
Last Man Standing (TV Series)
as
Jemima
- Episode #1.6 (2005) - Jemima
2005
The Intruder (Short)
as
Zoe
2000
Stingers (TV Series)
as
Samantha Piper
- Mea Culpa (2004) - Samantha Piper
- One Perfect Day (2003) - Samantha Piper
- Acts of Love (2003) - Samantha Piper
- Mule Train (2002) - Samantha Piper
- The Whisper Room (2001) - Samantha Piper
- Into the Darkness (2001) - Samantha Piper
- Twisted Sister (2000) - Samantha Piper
1996
Blue Heelers (TV Series)
as
Kelly Lonsdale / Lee-Anne Rheinberger / Marriane Sheridan
- Safety Last (2003) - Lee-Anne Rheinberger
- Down in the Forest (2002) - Kelly Lonsdale
- Conduct Endangering Life (2000) - Kelly Lonsdale
- The Kremin Factor (1996) - Marriane Sheridan
2003
Roy Hollsdotter Live (TV Movie)
as
Cate
2002
MDA (TV Series)
as
Rachel O'Connor
- Damned If You Do/Damned If- (2002) - Rachel O'Connor
2002
The Secret Life of Us (TV Series)
as
Melissa
- From Little Things Big Things Grow (2002) - Melissa
2002
The Thing in the Roof (Short)
as
Hope
1997
State Coroner (TV Series)
as
Claire Ferrari
- Flying Solo (1998) - Claire Ferrari
- Three's a Crowd (1998) - Claire Ferrari
- The Gift of Life (1998) - Claire Ferrari
- Shaking the Tree (1998) - Claire Ferrari
- Days of Reckoning II (1998) - Claire Ferrari
- Days of Reckoning (1998) - Claire Ferrari
- 'Till Death Do Us Part (1997) - Claire Ferrari
- Dance 'Till You Drop (1997) - Claire Ferrari
- Conflict of Interest (1997) - Claire Ferrari
- Truth and Circumstances (1997) - Claire Ferrari
- Partings (1997) - Claire Ferrari
- Coming to Grief (1997) - Claire Ferrari
- The Price of Success (1997) - Claire Ferrari
- A Bit of Asthma (1997) - Claire Ferrari
- Starting with a Bang (1997) - Claire Ferrari
1998
Halifax f.p. (TV Series)
as
Mandy Bailey
- Isn't It Romantic (1998) - Mandy Bailey
1997
Simone de Beauvoir's Babies (TV Mini Series)
as
Karla (aged 17)
- Episode #1.4 (1997) - Karla (aged 17)
- Episode #1.3 (1997) - Karla (aged 17)
- Episode #1.2 (1997) - Karla (aged 17)
- Episode #1.1 (1997) - Karla (aged 17)
1997
The Devil Game (TV Movie)
as
Karin
1997
Good Guys Bad Guys (TV Series)
as
Aimee
- The Sound of One Hand Killing (1997) - Aimee
1996
The Feds: Deadfall (TV Movie)
as
Susan Lehman
1996
Law of the Land (TV Series)
as
Shannon Rayner
- Leader of the Pack (1996) - Shannon Rayner
1994
Janus (TV Series)
as
Lisa
- Burden of Proof (1994) - Lisa
- Improper Influences (1994) - Lisa
- Without Prejudice (1994) - Lisa
1993
Snowy (TV Mini Series)
as
Young Girl
- Dams, Schemes & Damn Schemes (1993) - Young Girl
1988
Two Brothers Running
as
Ruthie Bornstein
1988
Dusty (TV Series)
- Episode #1.3 (1988)
1986
The Last Frontier (TV Movie)
as
Emma Hannon
1985
Palace of Dreams (TV Mini Series)
as
Young Girl (uncredited)
1985
Glass Babies (TV Movie)
as
Anna Simpson
1985
Five Mile Creek (TV Series)
as
Emma
- Possum (1985) - Emma
Producer
2024
Fake (TV Series) (producer - 8 episodes) (filming)
- Episode #1.8 (2024) - (producer)
- Episode #1.7 (2024) - (producer)
- Episode #1.6 (2024) - (producer)
- Episode #1.5 (2024) - (producer)
- Episode #1.4 (2024) - (producer)
- Episode #1.3 (2024) - (producer)
- Episode #1.2 (2024) - (producer)
- Episode #1.1 (2024) - (producer)
2023
Strife (TV Series) (producer - 6 episodes)
- Episode #1.6 (2023) - (producer)
- Episode #1.5 (2023) - (producer)
- Episode #1.4 (2023) - (producer)
- Episode #1.3 (2023) - (producer)
- Episode #1.2 (2023) - (producer)
- Episode #1.1 (2023) - (producer)
Soundtrack
1985
Fortress (performer: "Carra Barra Wirra Canna", "A Child's 'Thank You'" - uncredited)
Self
2021
Pop Culture Weekly with Kyle Mcmahon (TV Series)
as
Self
- Curtis "50 Cent" Jackson; Nine Perfect Strangers stars Asher Keddie & Grace Van Patten (2021) - Self
2021
IMDb on the Scene - Interviews (TV Series)
as
Self
- Nine Perfect Strangers (2021) - Self
2021
Finding the Archibald (TV Series)
as
Self
- Face Of The Nation (2021) - Self
2019
9th AACTA Awards (TV Special)
as
Self
2018
The 60th Annual TV Week Logie Awards (TV Special)
as
Self - Presenter
2013
Who Do You Think You Are? (TV Series documentary)
as
Self
- Asher Keddie (2013) - Self
2012
1st AACTA Awards (TV Special)
as
Self - Presenter
2011
The Circle (TV Series)
as
Self - Guest
- Episode #2.203 (2011) - Self - Guest
2010
The Project (TV Series)
as
Self
- Episode #1.482 (2011) - Self
- Episode #1.273 (2010) - Self
2011
Adam Hills in Gordon St Tonight (TV Series)
as
Self
- Episode #1.10 (2011) - Self
2010
Inside Film Awards (TV Series)
as
Self
- Episode #12.1 (2010) - Self
2010
52 Annual TV Week Logie Awards (TV Special)
as
Self / Liz Cruickshank
1983
Young Talent Time (TV Series)
as
Self - Contestant
- Episode #13.33 (1983) - Self - Contestant
Archive Footage
2022
ABC 90 Celebrate! (TV Special)
as
Self
References
Asher Keddie Wikipedia
(Text) CC BY-SA