Top speed

750 km/h




Length

36 m




Engine type

Allison T56




Range

9,300 km




Wingspan

30 m




Manufacturer

Lockheed Corporation






Unit cost

24,905,000–24,905,000 CAD (1980)
Royal canadian air force lockheed cp 140 aurora hd close up walkaround rockford airfest 2014
The Lockheed CP-140 Aurora is a maritime patrol aircraft operated by the Royal Canadian Air Force. The aircraft is based on the Lockheed P-3 Orion airframe, but mounts the electronics suite of the S-3 Viking. "Aurora" refers to the Roman goddess of dawn who flies across the sky each morning ahead of the sun. Aurora also refers to the Aurora Borealis, the "northern lights", that are prominent over northern Canada and the Arctic Ocean.
Contents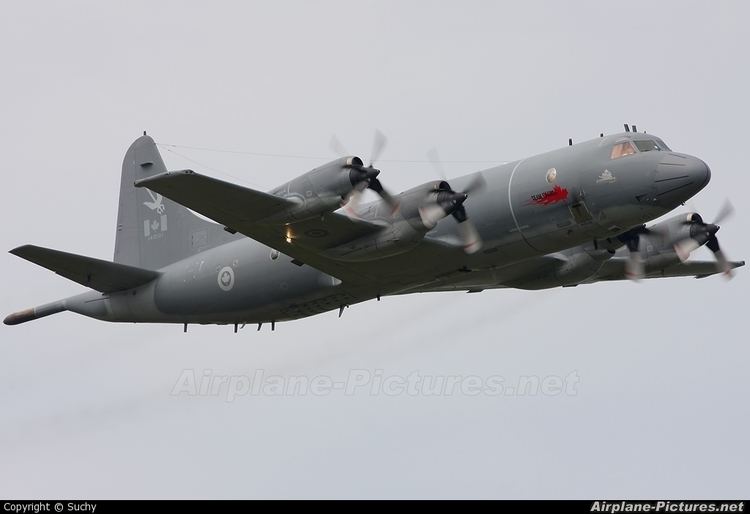 The CP-140A Arcturus was a related variant used primarily for pilot training and coastal surface patrol missions.
2014 abbotsford international airshow massive lockheed cp 140 aurora
Design and development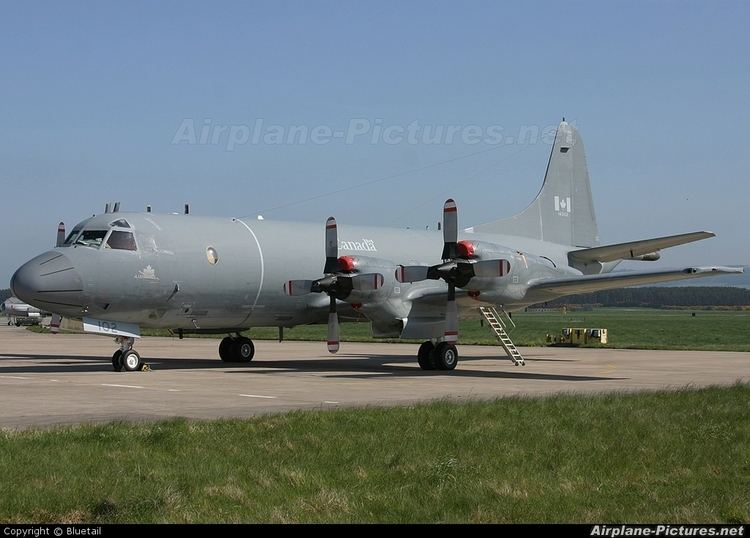 The CP-140 Aurora is very similar externally to the Lockheed P-3C Orion (Canadian ESM wingtip pods instead of the American ESM wing pod), but is different internally, using two sets of mission systems that were first installed in yet another Lockheed anti-submarine warfare aircraft, the carrier-based S-3A Viking. The aircraft's sensors are primarily intended for anti-submarine warfare (ASW) work but are also capable of maritime surveillance, counter-drug and search-and-rescue missions. The CP-140 is Canada's only strategic Intelligence Surveillance and Reconnaissance (ISR) aircraft, conducting long range missions over land, water and littoral areas. These missions are flown in support of Canadian Joint Operations Command, the RCMP, and several other federal government departments.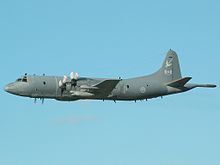 In 1991, Lockheed shut down its production lines in Burbank, California for the P-3 Orion, which shares the same airframe with the CP-140. Three surplus airframes on hand were purchased by the Air Command, but delivered without the anti-submarine fit. These three aircraft were designated the CP-140A Arcturus and were used primarily for pilot training and coastal surface patrol missions.
Aurora Incremental Modernization Project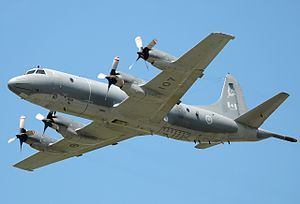 The Aurora Incremental Modernization Project (AIMP), initiated in 1998 to upgrade electronics of the Aurora fleet was halted by the government on 20 September 2007 to evaluate whether the aging fleet should continue to be upgraded or replaced by more modern aircraft. On 18 December 2007 the Department of National Defence rescinded this work suspension so that the project could continue. Work includes upgrading computer, navigation, communication and radar systems as well as making structural improvements to ten of eighteen aircraft. The intent of the modernization project is to "keep the aircraft safe and operationally viable until 2020.".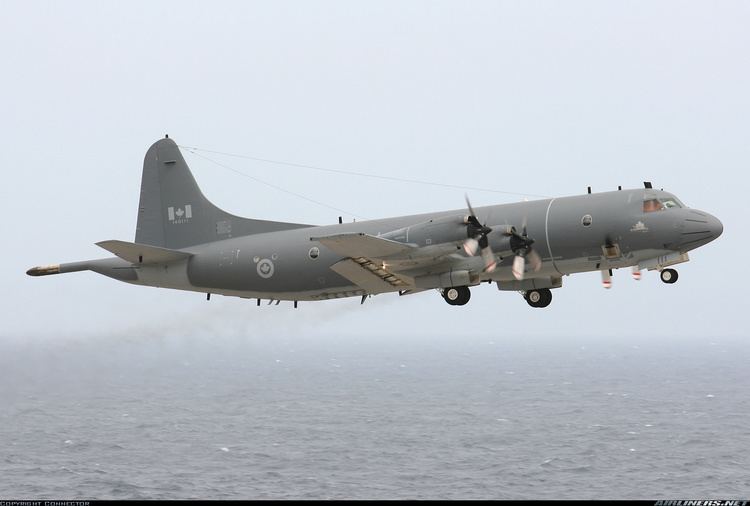 AIMP is currently divided into four 'blocks". Block I is complete and concentrated on the replacement of unsupportable systems. Block II brought a glass cockpit with the Navigation and Flight Instruments (NFI) component provided by CMC Electronics, and a complete replacement of the communications suite. Block III is currently in progress, and is a wholesale replacement of the aircraft's sensors and mission computer. Block IV will consist of further upgrades to the tactical compartment and mission systems.
Aurora Structural Life Extension Program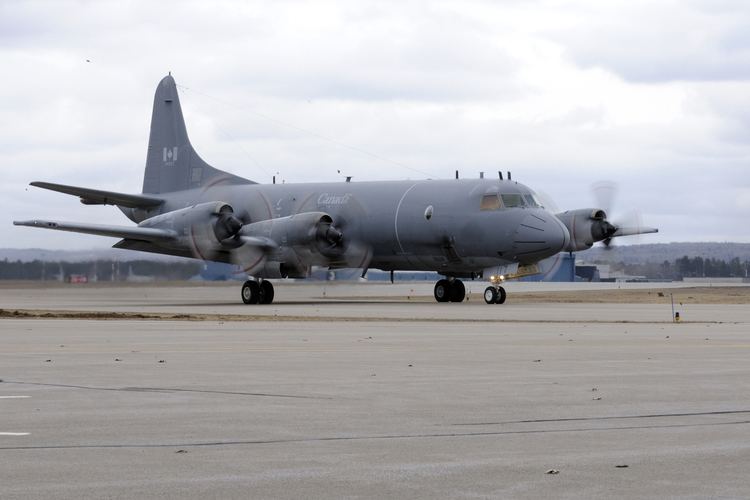 The Aurora Structural Life Extension Project (ASLEP) is proceeding with 10 of the 18 Auroras scheduled to receive new wings and the replacement of key structural components. The complete ASLEP solution replaces the aircraft's outer wings, center wing lower section and horizontal stabilizers with new production components. All fatigue-life limiting structures on the aircraft are replaced with enhanced-design components and improved corrosion-resistant materials that will greatly reduce maintenance costs over the aircraft's service life. This program is expected to extend the CP140s' service life by 15,000 flight hours per airframe.
CP-140 Aurora
The Aurora was acquired in the early 1980s to replace the CP-107 Argus and to further support Canada's anti-submarine warfare mission obligations under NATO for the northwest Atlantic sector. Short deployments to Alaska (Adak), Hawaii (Kaneohe Bay), Iceland (Keflavik), the UK (St Mawgan and Kinloss), and Norway (Andoya) were the norm. However, since the end of the Cold War, they had been used primarily in coastal surveillance and sovereignty patrols by providing an all-weather mission surveillance platform. Increasingly as the CP-140 moves into the 21st century it is employed for domestic and international surveillance by CANCOM for security, counter-terrorism and smuggling, as well as to monitor foreign fishing fleets off Canada's coasts. CP-140s have also been deployed on operations such as Operation Assistance and Operation Apollo.
Deployments have included OP SHARPGUARD (Yugoslavia blockade), OP SIRIUS (Mediterranean Patrols), OP APOLLO (Persian Gulf region), and counter-narcotics patrols in the Gulf of Mexico and Pacific. Through all this, patrols of the Canadian Arctic continue to take advantage of the airframe's unique abilities.
In 2011-2012, CP-140 aircraft performed maritime patrol missions in the Libyan waters in order to help in the enforcement of the no-fly zone over Libya under Operation Odyssey Dawn and Operation Unified Protector.
As of January 2017, two CP-140s are conducting overland surveillance missions against ISIL as part of Operation Impact.
CP-140A Arcturus
Lacking the expensive, heavy and sensitive anti-submarine warfare as well as the anti-surface warfare fittings of the CP-140 Aurora, the Arcturus was more fuel efficient and was used for crew training duties (such as touch-and-go landing practice), general maritime surface reconnaissance (detecting drug operations, smuggling of illegal immigrants, fisheries protection patrols, pollution monitoring, etc.), search-and-rescue assistance and Arctic sovereignty patrols. The Arcturus did possess a superior AN/APS-507 surface search radar, incorporating modern functions such as track-while-scan that the Aurora's AN/APS-506 radar lacks but the Arcturus did not have an integrated mission computer, or mission systems. It did, however, maintain the same military communications suite as the CP-140 Aurora.
All three aircraft were based at 14 Wing. One was used for technician training with the school on base CFB Greenwood, Nova Scotia. Two of the CP-140As were retired in 2011 when they were delivered to the Aerospace Maintenance and Regeneration Group (AMARG) in Tucson, Arizona.
Replacement
Several options have been suggested for a CP-140 replacement. These include the Boeing P-8 Poseidon and the Raytheon Sentinel, based on the Bombardier Global Express.
Operators
Canada
Royal Canadian Air Force
404 Long Range Patrol and Training Squadron, CFB Greenwood, Nova Scotia
405 Long Range Patrol Squadron, CFB Greenwood
415 Long Range Patrol Force Development Squadron, CFB Greenwood, formerly the Maritime Proving and Evaluation Unit (MP&EU), CFB Greenwood
15 × CP-140M Aurora and 1 × CP-140A Arcturus
407 Long Range Patrol Squadron, CFB Comox, British Columbia
3 × CP-140 Aurora
Specifications (CP-140)
General characteristics
Crew: Mission minimum 8, typically 12 to 15
Capacity: 20
Length: 35.61 m (116 ft 10 in)
Wingspan: 30.38 m (99 ft 8 in)
Height: 10.49 m (34 ft 5 in (at 125,500 lb))
Loaded weight: 27,892 kg (61,362 lb)
Powerplant: 4 × Allison T-56-A-14-LFE turboprop engines, (4600 SHP) each
Performance
Maximum speed: 750 km/h (405 kn, 462 mph)
Range: 9,300 km (5,000 nmi, 5,737 mi)
Service ceiling: 10,700 m (35,100 ft)
Armament

Mk 46 Mod V torpedoes, signal chargers, smoke markers, illumination flares
air-to-surface rockets or conventional bombs can be fitted after a minor retrofit. Virtually any armament cleared for use on the P-3 series can be fitted for use based on airframe similarities.
Avionics

Sonobuoys, Radar, Wescam MX-20 Electro-Optical/Infrared (EO/IR) suite, Magnetic anomaly detector (MAD), Electronic Support Measures (ESM), Applanix DSS-439 Digital Mapping Camera (DSS), hand-held digital camera, gyro-stabilized binoculars, 3 AN/ARC-210 V/UHF Radios, 1 AN/ARC-234 V/UHF SATCOM Radio.
References
Lockheed CP-140 Aurora Wikipedia
(Text) CC BY-SA