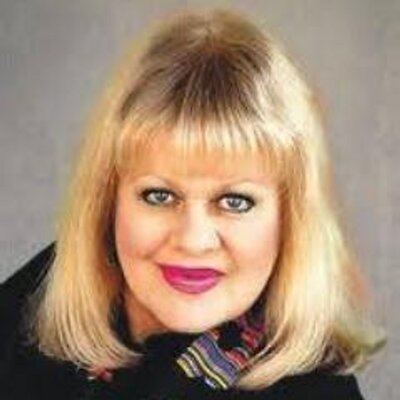 Little Pattie received a Medal of the Order of Australia on 9 June 2003 for her services to the Media, Entertainment and Arts Alliance (as National President) and to Actors' Equity (as vice-president). On 27 August 2009, Little Pattie was inducted into the Australian Recording Industry Association (ARIA) Hall of Fame alongside Kev Carmody, The Dingoes, Mental As Anything and John Paul Young.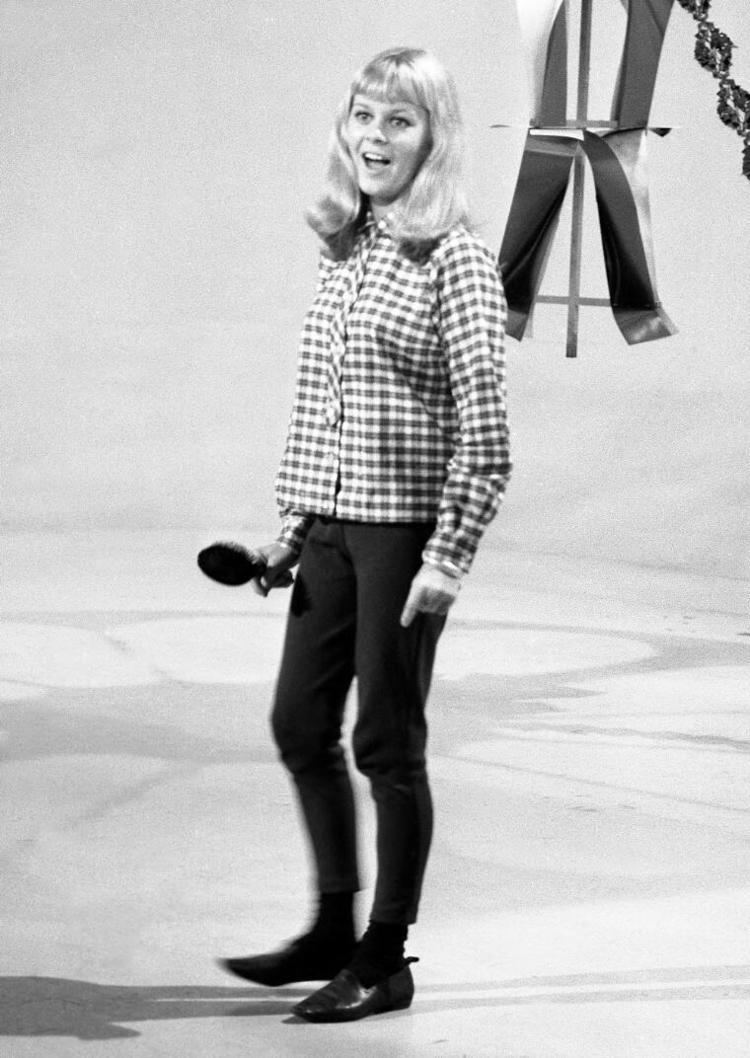 Patricia Amphlett was born in 1949 in Paddington, New South Wales, and has an older brother, Joe. She was educated at King Street Primary School and Sydney Girls High School. She was nicknamed "Little Pattie" at school as she had two taller friends also named Patricia. At eight years-old, she commenced piano lessons with Gwen Parsons, and then singing lessons when 11 years-old. Parsons also taught Noeleen Batley - a popular singer called "Australia's Little Miss Sweetheart". Both persuaded her to audition for TCN 9's TV teen show Saturday Date hosted by Jimmy Hannan, where she was a hit. She first appeared on TV, singing on the Opportunity Knocks series, when she was 13. While a third year high school student, at the age of 14 years, she performed weekly at the Bronte Surf Club as lead singer of The Statesmen with Nev Jade, Peter Maxworthy, Duncan McGuire (on bass guitar), Mark Rigby and Peter Walker. Singer-songwriter, Jay Justin (aka Justin McCarthy) was impressed with her vocals and recommended her for a recording contract with EMI.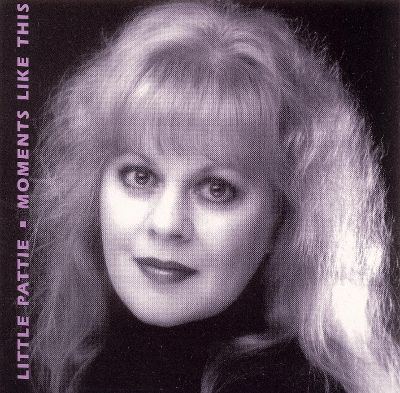 Little Pattie's debut single was the double A-sided, "He's My Blonde Headed, Stompie Wompie, Real Gone Surfer Boy" / "Stompin' at Maroubra", both co-written by Jay Justin and record producer Joe Halford, which utilised the surf music style and 'The Stomp' dance craze. It was released by EMI on HMV in November 1963 when she was aged 14, and reached #2 on the Sydney music charts (#1 was The Beatles' I Want to Hold Your Hand), #6 in Brisbane, and peaked at #19 on the national Kent Music Report. Little Pattie left school in early 1964, and released her debut album, The Many Moods of Little Pattie on EMI / HMV. She had further hits on the Sydney charts with "We're Gonna Have a Party Tonight" (#18 in March), "Pushin' a Good Thing Too Far" (#28 in March 1965) and "Dance Puppet Dance" (#9 in October). Her popularity saw her voted as Australian Female Singer of the Year in 1965. She appeared frequently on television variety programs, including Bandstand, Saturday Date, An Evening With, and Sing, Sing, Sing. Little Pattie regularly toured supporting Col Joye & the Joy Boys, with Judy Stone, Cathy Wayne and international star Sandie Shaw. The Joy Boys included, Joye's brothers, Kevin Jacobsen on piano and Keith Jacobsen on bass guitar.
On 16 August 1966, 17 years old and 147 centimetres (4.82 ft) tall, Little Pattie became the youngest and shortest person to entertain troops during the Vietnam War. Along with Col Joye & the Joy Boys she performed three concerts each day, in Nui Dat, Vietnam, she was singing onstage backed by the Joy Boys, when the Battle of Long Tan started on 18 August less than 4 kilometres (2.5 mi) away. Although organisers had promised her safety, she was evacuated from the area before the completion of her scheduled performances.
During the third show I was given the sign, which of course is the fingers across the throat, which in show business means you better finish. We were very swiftly evacuated by Iroquois helicopters. We could see the jungle where the battle was well and truly taking place and I remember that instinctive... that feeling of - this is very bad; this is dangerous. This is going to be a sad night, and indeed it was. You know, 17-year-old thoughts and through 17-year-old eyes, I guess, but I could see thousands and thousands of orange lights, which of course was the gunfire, and I'll never forget it. Never.
In the days after the battle, Joye and Little Pattie visited injured soldiers in hospital to comfort and sing to them. In 1994 she received the Vietnam Logistic and Support Medal in recognition of her services in support of the Australian Armed Forces in operations in Vietnam. From 1966, Little Pattie was performing solo in cabarets and clubs, she continued releasing singles and albums with EMI until 1970, and then signed with Joye's ATA recording label and management group. She subsequently appeared on several TV shows in America, including The Ed Sullivan Show.
As Little Pattie entered her twenties, she continued her career moving into adult contemporary music. During the 1972 Australian Federal election campaign she sang with other entertainers including Joye and Judy Stone in the Australian Labor Party's "It's Time" TV commercial, which featured future Prime Minister, Gough Whitlam. Styled as Pattie Amphlett from 1972, she released singles and albums on ATA / Festival Records and by 1977 had moved into country music. In 1973, she married Keith Jacobsen (Joy Boys' bass guitarist, ATA record producer and manager) and continued to perform on television and in clubs. Amphlett parted from Keith in 1984 and married Lawrie Thompson (a drummer) in 1986. Her repertoire included swing tunes from Gershwin, Rodgers and Hart, and Cole Porter. In 1990, she toured China as vocalist for veteran jazz musician Graeme Bell and his Allstars. As Patricia Thompson, she became an active unionist in the entertainment industry, and a vocal teacher, later coaching Nikki Webster before her performance at the 2000 Summer Olympics in Sydney. She has taught at a number of Sydney high schools: Burwood Girls High School, St. Joseph's College, Hunters Hill, Mercy College, Chatswood, and Saint Ignatius' College, Riverview.
In 2001 EMI re-released a compilation album, 20 Stompy Wompy Hits, which featured her early songs. ABC-TV series, Long Way to the Top, was broadcast in August 2001. Little Pattie featured on "Episode 1: Bed of a Thousand Struggles 1956–1964" where she discussed her early surf music and 'The Stomp' dance craze. The TV series inspired the Long Way to the Top national concert tour during August–September 2002, which featured a host of the best Australian acts of the 1950s, 1960s and 1970s including Little Pattie and Col Joye and the Joy Boys. In 2004, General Peter Cosgrove invited her to be patron of FACE, (Forces Advisory Council on Entertainment), and she was invited to go to Iraq to perform for Christmas 2005 and New Year 2006. She performed at the "Salute to Vietnam Veterans" held at the Australian War Memorial in Canberra on 19 August 2006.
In addition to her music career, Little Pattie was a member of the Council for the Australian War Memorial from 1995 until 1998, and received an Order of Australia Medal in 2003 for her services (as National President) to the Media, Entertainment and Arts Alliance and (as vice-president) to Actors' Equity. She has been on the Federal Executive of the Australian Council of Trade Unions (ACTU). In 2000 The Sydney Morning Herald included her on a list of the 'century's most loved faces', and she was included in a 1998 issue of Australian stamps featuring pop and rock acts.
On 27 August 2009, Little Pattie was inducted into the Australian Recording Industry Association (ARIA) Hall of Fame alongside Kev Carmody, The Dingoes, Mental As Anything and John Paul Young. She was inducted by her cousin, Christina Amphlett of Divinyls, with former Australian Idol star, Lisa Mitchell performing "He's My Blonde-Headed, Stompie Wompie, Real Gone Surfer Boy".
She is currently a singing teacher at various high schools in Sydney, including St Joseph's College and Burwood Girls High School.
In 1973, Little Pattie married Joy Boys' bass guitarist and ATA record producer and manager, Keith Jacobsen, brother of Colin (Col Joye) and Kevin Jacobsen. Keith and Little Pattie parted in 1984 and she subsequently married Lawrie Thompson in 1986. She is the cousin of the late Chrissy Amphlett, lead singer of 1980s Australian band Divinyls.
Releases by Little Pattie unless otherwise indicated:
The Many Moods of Little Pattie (1964) EMI / HMV
Pattie (1965) EMI / HMV
Little Things Like This (1965) EMI / HMV
The Best of Little Pattie (1968) EMI / Columbia Records
Beautiful in the Rain (1969) EMI / Columbia Records
I Will Bring You Flowers (1972) ATA / Festival Records as Pattie Amphlett
Sunshine of Your Life (1974) ATA / Festival Records as Pattie Amphlett
Only If You Want To (1977) ATA / Festival Records as Pattie Amphlett
20 Stompie Wompie Hits! (1981) EMI
Moments Like This (1995) Labrava
He's My Blonde Headed Real Gone Stompie Wompie Surfer Boy (1963) EMI / HMV
Little Pattie (1964)
Pushin' a Good Thing Too Far (1965) EMI / HMV
Dance Puppet Dance (1965)
I'll Eat My Hat (1967) EMI / HMV
Vietnam Logistic and Support Medal
Medal of the Order of Australia (OAM)