Other names

Lisa Vidal Cohen




Role

Actress




Occupation

Actress




Height

1.59 m




Years active

1980–present




Spouse

Jay Cohen (m. 1990)




Name

Lisa Vidal








Born

June 13, 1965 (age 57) (

1965-06-13

) Whitestone, Queens, New York City, New York, U.S.


Siblings

Christina Vidal, Tanya Vidal, Christian Vidal




Children

Scott Jarred Cohen, Max Cohen, Olivia Cohen




Movies and TV shows

Being Mary Jane, ER, The Division, The Event, Dark Mirror


Similar People

Christina Vidal, Tanya Vidal, Aaron D Spears, Margaret Avery, Latarsha Rose


Profiles




Twitter
Celebrity ghost stories lisa vidal story
Lisa Vidal (born June 13, 1965) is an American actress, best known for her roles in television series Third Watch, The Division, ER, and The Event. In 2013, Vidal began starring in the BET drama series Being Mary Jane.
Contents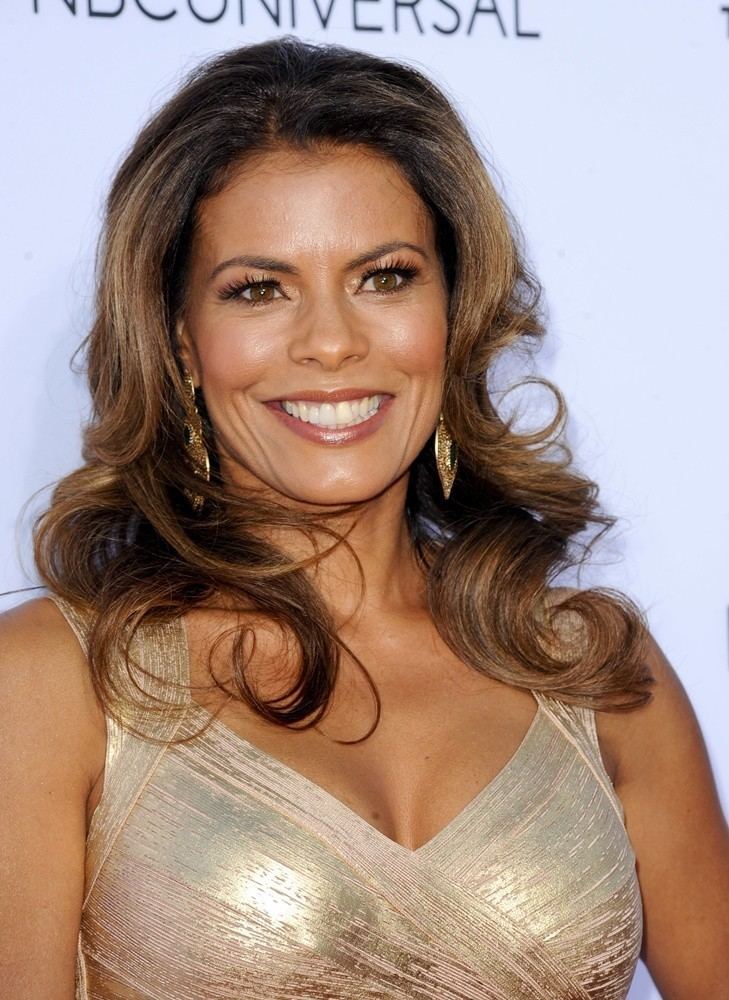 A visit with actress lisa vidal
Early life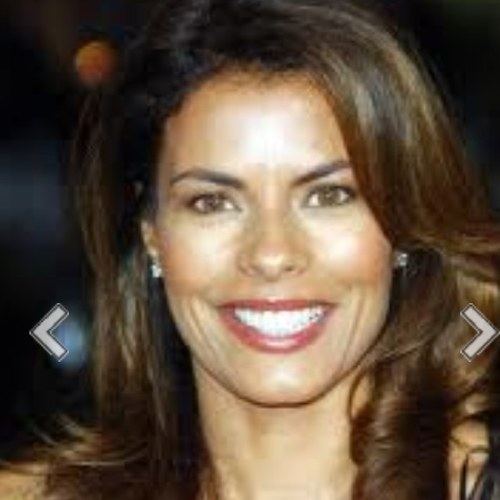 Vidal was born in Whitestone, Queens, the daughter of Josie, a secretary, and Manny Vidal, a tax consultant and businessman. Her parents moved from Puerto Rico and settled in Manhattan, New York, where Vidal and her two sisters Christina and Tanya were born. She also has a brother named Christian. After Vidal finished her elementary education, she auditioned and was accepted in the High School of Performing Arts. When she graduated, Vidal went to work with La Familia Theater Company, alongside Raul Julia and Julia Roberts. Vidal was 14 years old when she acted in the theater series Oye Willie and later on made her feature debut with a small role in Delivery Boys. Soon, she was working in T.V. with parts in shows such as The Cosby Show.
Career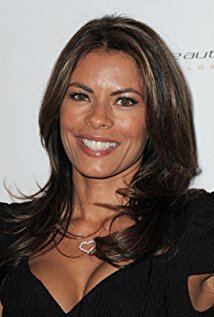 From 1994–1995, Vidal appeared in New York Undercover in a recurring role as a reporter named Carmen. In the series she was sister to Det. Eddie Torres, played by Michael DeLorenzo. In 1995, she did some Off-Broadway and worked in The Commish. Vidal has also appeared in number of films, such as Odd Girl Out (2005), Naughty or Nice (2004); Chasing Papi (2003); I Like It Like That (1994); The Wonderful Ice Cream Suit (1998) and in Night and the City (1992), alongside Robert De Niro and Jessica Lange, directed by Irwin Winkler.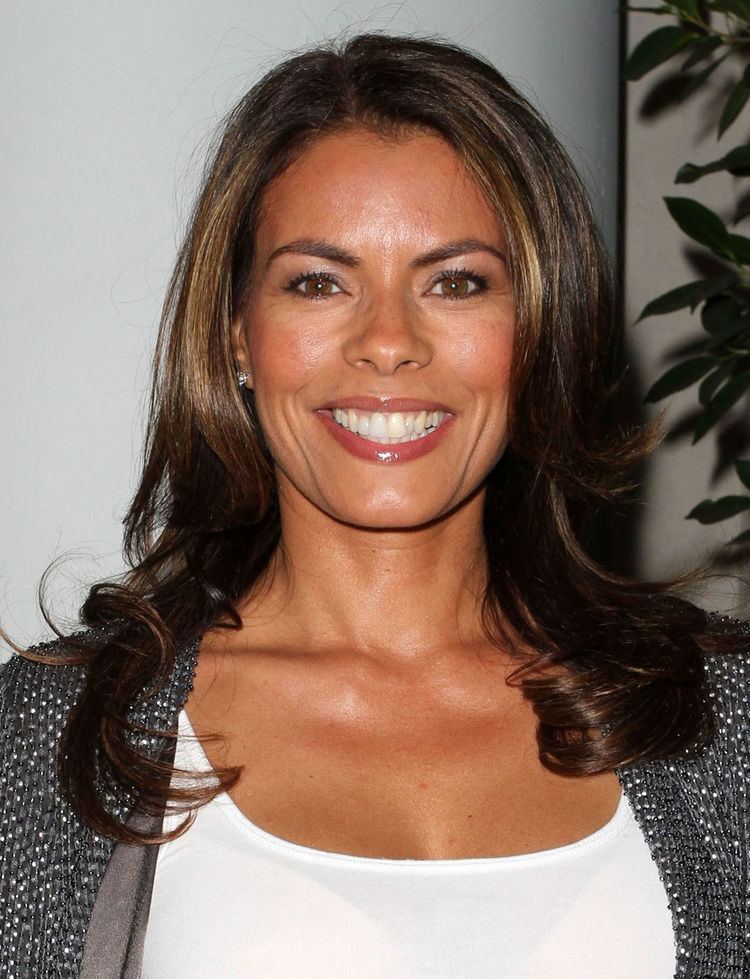 Vidal was series regular in the ABC police drama High Incident (1995–1996), and on The Brian Benben Show in 1998, and later had major recurring roles on Third Watch from 1999–2001 as Dr. Sarah Morales, and ER from 2001–2004 as firefighter Sandy Lopez. From 2001 to 2004, Vidal starred opposite Bonnie Bedelia in the Lifetime drama series The Division, for which she received the 2002 nomination for the ALMA Award in the Best Actress Category. In 2006, she had a brief role in the short-lived action series Smith, as one of the federal agents looking for Ray Liotta's group of thieves. In 2010 she starred in NBC drama The Event.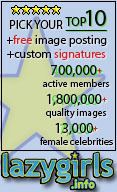 In 2013, Vidal began starring opposite Gabrielle Union in the BET drama series Being Mary Jane.
Personal life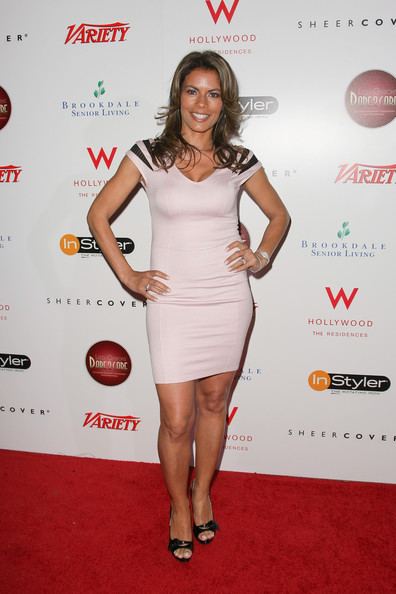 She has been married to real estate agent Jay Cohen since 1990 and has two sons, Scott (b. 1992) and Max (b. 1998) and daughter Olivia (b. 2003) and lives in Los Angeles, California with them. She used to own a children's clothing store called Oodles in Studio City, California.
Filmography
Actress
2023
Righteous Thieves
as
Annabel
2023
The Ms. Pat Show (TV Series)
as
Michelle
- Twenty Seven Side Pieces (2023) - Michelle
- Body Aches and Body Shakes (2023) - Michelle
2020
Grey's Anatomy (TV Series)
as
Dr. Alma Ortiz / Alma Ortiz
- Sorry Doesn't Always Make It Right (2021) - Dr. Alma Ortiz
- Breathe (2021) - Dr. Alma Ortiz
- My Happy Ending (2020) - Alma Ortiz
2020
The Baker and the Beauty (TV Series)
as
Mari Garcia
- You Can't Always Get What You Want (2020) - Mari Garcia
- May I Have This Dance? (2020) - Mari Garcia
- Blow Out (2020) - Mari Garcia
- Side Effects (2020) - Mari Garcia
- Honeymoon's Over (2020) - Mari Garcia
- I Think She's Coming Out (2020) - Mari Garcia
- Get Carried Away (2020) - Mari Garcia
- Ruin My Life (2020) - Mari Garcia
- Pilot (2020) - Mari Garcia
2019
Chicago P.D. (TV Series)
as
Alexa Rivera
- Familia (2019) - Alexa Rivera
2019
El Asesino (TV Movie)
as
Connie
2013
Being Mary Jane (TV Series)
as
Kara / Kara Lynch
- Becoming Pauletta (2019) - Kara Lynch
- Feeling Tested (2017) - Kara Lynch
- Feeling Seen (2017) - Kara Lynch
- Feeling Destined (2017) - Kara Lynch
- Feeling Lost (2017) - Kara Lynch
- Feeling Ambushed (2017) - Kara Lynch
- Feeling Hashtagged (2017) - Kara Lynch
- Feeling Friendless (2017) - Kara Lynch
- Feeling Exposed (2017) - Kara Lynch
- Feeling Conflicted (2017) - Kara Lynch
- Feeling Raw (2017) - Kara Lynch
- Getting It (2017) - Kara Lynch
- Getting Serious (2017) - Kara Lynch
- Getting Risky (2017) - Kara Lynch
- Getting Judged (2017) - Kara Lynch
- Getting Home (2017) - Kara Lynch
- Getting Schooled (2017) - Kara Lynch
- Getting Real (2017) - Kara Lynch
- Getting Naked (2017) - Kara Lynch
- Getting Nekkid (2017) - Kara Lynch
- Some Things Are Black and White (2015) - Kara
- Purging and Cleansing (2015) - Kara
- Wake Up Call (2015) - Kara
- If the Shoe Fits- (2015) - Kara
- Don't Call It a Comeback (2015) - Kara
- Hot Seat (2015) - Kara
- Being Kara (2015) - Kara
- Sparrow (2015) - Kara
- Louie Louie (2015) - Kara
- Facing Fears (2015) - Kara
- Reading the Signs (2015) - Kara
- Signing Off (2015) - Kara
- Primetime (2015) - Kara
- Line in the Sand (2015) - Kara
- One Is the Loneliest Number (2015) - Kara
- Let's Go Crazy (2015) - Kara
- Pulling the Trigger (2015) - Kara
- No Eggspectations (2015) - Kara
- Sleepless in Atlanta (2015) - Kara
- Mary Jane Knows Best (2015) - Kara
- Freedom (2015) - Kara
- People in Glass Houses Shouldn't Throw Fish (2015) - Kara
- Blindsided (2014) - Kara
- Über Love (2014) - Kara
- Hindsight Is 20/40 (2014) - Kara
- Exposed (2014) - Kara
- Mixed Messages (2014) - Kara
- The Huxtables Have Fallen (2014) - Kara
- Girls Night In (2014) - Kara
- Storm Advisory (2013) - Kara
- Pilot (2013) - Kara
2018
History of Them (TV Movie)
as
Tatiana 'Tati' Reyes
2017
Lady Bouncer (Short)
as
Captain Woodward
2015
Rosewood (TV Series)
as
Daisie Villa / Daisie
- Fairy Tales & Frozen Truths (2017) - Daisie Villa
- Asphyxiation & Aces (2017) - Daisie Villa
- Lidocaine and Long-Term Lust (2016) - Daisie Villa
- Badges & Bombshells (2016) - Daisie Villa
- Wooberite & the Women of Rosewood (2016) - Daisie Villa
- Thorax, Thrombosis & Threesomes (2016) - Daisie Villa
- Silkworms y Silencio (2016) - Daisie Villa
- Dead Drops and Disentanglement (2016) - Daisie Villa
- Paralytics and Priorities (2016) - Daisie
- Aortic Atresia and Art Installations (2015) - Daisie Villa
- Bloodhunt and Beats (2015) - Daisie Villa
2014
Shameless (TV Series)
as
Maria Vidal
- A Jailbird, Invalid, Martyr, Cutter, Retard, and Parasitic Twin (2014) - Maria Vidal
- Iron City (2014) - Maria Vidal
2012
Grimm (TV Series)
as
D.A. Lauren Castro / DA Lauren Castro
- One Angry Fuchsbau (2013) - D.A. Lauren Castro
- To Protect and Serve Man (2012) - DA Lauren Castro
2011
A Day Without Rain (Short)
as
Ana Lanza
2011
American Horror Story (TV Series)
as
Stacey Ramos
- Afterbirth (2011) - Stacey Ramos
2010
The Event (TV Series)
as
Christina Martinez
- Arrival (2011) - Christina Martinez
- The Beginning of the End (2011) - Christina Martinez
- One Will Live, One Will Die (2011) - Christina Martinez
- Us or Them (2011) - Christina Martinez
- Strain (2011) - Christina Martinez
- Cut Off the Head (2011) - Christina Martinez
- You Bury Other Things Too (2011) - Christina Martinez
- Turnabout (2011) - Christina Martinez
- For the Good of Our Country (2010) - Christina Martinez
- Casualties of War (2010) - Christina Martinez
- A Matter of Life and Death (2010) - Christina Martinez
- Protect Them from the Truth (2010) - Christina Martinez (credit only)
- To Keep Us Safe (2010) - Christina Martinez
- I Haven't Told You Everything (2010) - Christina Martinez
2010
Baby (Short)
as
Dominique
2009
Southland (TV Series)
as
Mia Sanchez
- Maximum Deployment (2010) - Mia Sanchez
- Two Gangs (2009) - Mia Sanchez
- Mozambique (2009) - Mia Sanchez
2009
Star Trek
as
Barracks Officer
2009
CSI: Miami (TV Series)
as
Patricia Busick
- Presumed Guilty (2009) - Patricia Busick
2009
Signal Lost (Short)
as
TV Newswoman
2009
Without a Trace (TV Series)
as
Detective Bianca Gonzalez
- Once Lost (2009) - Detective Bianca Gonzalez
2007
Dark Mirror
as
Deborah Martin
2006
Smith (TV Series)
as
Valez
- Seven (2007) - Valez
- Six (2007) - Valez
- Three (2006) - Valez
- Two (2006) - Valez
2007
Numb3rs (TV Series)
as
Jessica Malloy
- Burn Rate (2007) - Jessica Malloy
2006
Criminal Minds (TV Series)
as
Gina Sanchez
- Secrets and Lies (2006) - Gina Sanchez
2006
Boston Legal (TV Series)
as
Irma Levine
- Breast in Show (2006) - Irma Levine
- Too Much Information (2006) - Irma Levine
2005
Odd Girl Out (TV Movie)
as
Barbara
2004
The Wonderful World of Disney (TV Series)
as
Diana Ramiro
- Naughty or Nice (2004) - Diana Ramiro
2001
The Division (TV Series)
as
Inspector Magdalena 'Magda' Ramirez / Inspector Magdalena Ramirez
- Zero Tolerance: Part 2 (2004) - Inspector Magdalena 'Magda' Ramirez
- Zero Tolerance: Part 1 (2004) - Inspector Magdalena 'Magda' Ramirez
- Be Careful What You Wish For (2004) - Inspector Magdalena 'Magda' Ramirez
- Hail, Hail, the Gang's All Here (2004) - Inspector Magdalena 'Magda' Ramirez
- Baby, the Rain Must Fall (2004) - Inspector Magdalena 'Magda' Ramirez
- The Box (2004) - Inspector Magdalena 'Magda' Ramirez
- Crawl Space (2004) - Inspector Magdalena 'Magda' Ramirez
- Acts of Desperation (2004) - Inspector Magdalena 'Magda' Ramirez
- Now I Lay Me Down to Sleep (2004) - Inspector Magdalena 'Magda' Ramirez
- The Kids Are Alright (2004) - Inspector Magdalena 'Magda' Ramirez
- Lost and Found (2004) - Inspector Magdalena 'Magda' Ramirez
- As I Was Going to St. Ives- (2004) - Inspector Magdalena 'Magda' Ramirez
- The Fall of the House of Hayes (2004) - Inspector Magdalena 'Magda' Ramirez
- It's the Real Thing (2004) - Inspector Magdalena 'Magda' Ramirez
- Book of Memories (2004) - Inspector Magdalena 'Magda' Ramirez
- Rush to the Door (2004) - Inspector Magdalena 'Magda' Ramirez
- That's Them (2004) - Inspector Magdalena 'Magda' Ramirez
- A Death in the Family (2004) - Inspector Magdalena 'Magda' Ramirez
- Play Ball (2004) - Inspector Magdalena 'Magda' Ramirez
- What's Love Got to Do with It? (2004) - Inspector Magdalena 'Magda' Ramirez
- Skips and Scones (2004) - Inspector Magdalena 'Magda' Ramirez
- Bite Me (2004) - Inspector Magdalena 'Magda' Ramirez
- Acts of Betrayal (2003) - Inspector Magdalena 'Magda' Ramirez
- Hearts & Minds (2003) - Inspector Magdalena 'Magda' Ramirez
- Thus with a Kiss I Die (2003) - Inspector Magdalena 'Magda' Ramirez
- Diagnosis (2003) - Inspector Magdalena 'Magda' Ramirez
- Body Double (2003) - Inspector Magdalena 'Magda' Ramirez
- Castaways (2003) - Inspector Magdalena 'Magda' Ramirez
- Extreme Action Figures (2003) - Inspector Magdalena 'Magda' Ramirez
- Baby It's Cold Outside (2003) - Inspector Magdalena 'Magda' Ramirez
- Wish You Were Here (2003) - Inspector Magdalena 'Magda' Ramirez
- Rich Girl Poor Girl (2003) - Inspector Magdalena 'Magda' Ramirez
- Misdirection (2003) - Inspector Magdalena 'Magda' Ramirez
- Rush to Judgment (2003) - Inspector Magdalena 'Magda' Ramirez
- Radioactive Spider (2003) - Inspector Magdalena 'Magda' Ramirez
- Cradle Will Rock (2003) - Inspector Magdalena 'Magda' Ramirez
- The Cost of Freedom (2003) - Inspector Magdalena 'Magda' Ramirez
- Strangers (2003) - Inspector Magdalena 'Magda' Ramirez
- Cold Comfort (2003) - Inspector Magdalena 'Magda' Ramirez
- Testimonial (2003) - Inspector Magdalena 'Magda' Ramirez
- Murder.com (2003) - Inspector Magdalena 'Magda' Ramirez
- Bewitched, Bothered and Bewildered (2003) - Inspector Magdalena 'Magda' Ramirez
- Oh Mother, Who Art Thou? (2003) - Inspector Magdalena 'Magda' Ramirez
- 'Till Death Do Us Part (2003) - Inspector Magdalena 'Magda' Ramirez
- Sweet Sorrow (2002) - Inspector Magdalena 'Magda' Ramirez
- Before the Deluge (2002) - Inspector Magdalena 'Magda' Ramirez
- Long Day's Journey (2002) - Inspector Magdalena 'Magda' Ramirez
- Full Moon (2002) - Inspector Magdalena 'Magda' Ramirez
- Farewell My Lovelies (2002) - Inspector Magdalena 'Magda' Ramirez
- Secrets, Lies and Weddings (2002) - Inspector Magdalena 'Magda' Ramirez
- Brave New World (2002) - Inspector Magdalena 'Magda' Ramirez
- Welcome Home (2002) - Inspector Magdalena 'Magda' Ramirez
- Unfamiliar Territory (2002) - Inspector Magdalena 'Magda' Ramirez
- Remembrance (2002) - Inspector Magdalena 'Magda' Ramirez
- Illusions (2002) - Inspector Magdalena 'Magda' Ramirez
- Keep Hope Alive (2002) - Inspector Magdalena 'Magda' Ramirez
- Angel Work (2002) - Inspector Magdalena 'Magda' Ramirez
- Beyond the Grave (2002) - Inspector Magdalena 'Magda' Ramirez
- Hide and Seek (2002) - Inspector Magdalena 'Magda' Ramirez
- A Priori (2002) - Inspector Magdalena 'Magda' Ramirez
- Journey (2002) - Inspector Magdalena 'Magda' Ramirez
- Forgive Me, Father (2002) - Inspector Magdalena 'Magda' Ramirez
- Insult to the Body (2002) - Inspector Magdalena 'Magda' Ramirez
- This Thing Called Love (2002) - Inspector Magdalena 'Magda' Ramirez
- Shelby (2002) - Inspector Magdalena 'Magda' Ramirez
- Spin Dry (2002) - Inspector Magdalena 'Magda' Ramirez
- Intervention (2001) - Inspector Magdalena 'Magda' Ramirez
- Virgin Territory (2001) - Inspector Magdalena 'Magda' Ramirez
- High on the Hog (2001) - Inspector Magdalena 'Magda' Ramirez
- Redemption (2001) - Inspector Magdalena 'Magda' Ramirez
- Mothers and Daughters (2001) - Inspector Magdalena Ramirez
- The First Hit's Free, Baby (2001) - Inspector Magdalena 'Magda' Ramirez
- Obsessions (2001) - Inspector Magdalena 'Magda' Ramirez
- Deal with the Devil (2001) - Inspector Magdalena 'Magda' Ramirez
- The Parent Trap (2001) - Inspector Magdalena 'Magda' Ramirez
- Partners in Crime (2001) - Inspector Magdalena 'Magda' Ramirez
- Faces in the Crowd (2001) - Inspector Magdalena 'Magda' Ramirez
- Absolution (2001) - Inspector Magdalena 'Magda' Ramirez
- Hero (2001) - Inspector Magdalena 'Magda' Ramirez
- What Sharp Teeth You Have (2001) - Inspector Magdalena 'Magda' Ramirez
- Don't Ask (2001) - Inspector Magdalena 'Magda' Ramirez
- The Fear Factor (2001) - Inspector Magdalena 'Magda' Ramirez
- Secrets and Lies (2001) - Inspector Magdalena 'Magda' Ramirez
- Forces of Deviance (2001) - Inspector Magdalena 'Magda' Ramirez
- Mother's Day (2001) - Inspector Magdalena 'Magda' Ramirez
- Seduced and Abandoned (2001) - Inspector Magdalena 'Magda' Ramirez
- There But for Fortune (2001) - Inspector Magdalena 'Magda' Ramirez
- Pilot (2001) - Inspector Magdalena 'Magda' Ramirez
2001
ER (TV Series)
as
Sandy Lopez
- Where There's Smoke (2004) - Sandy Lopez
- NICU (2004) - Sandy Lopez
- A Boy Falling Out of the Sky (2003) - Sandy Lopez
- A Little Help from My Friends (2003) - Sandy Lopez
- Tell Me Where It Hurts (2002) - Sandy Lopez
- The Letter (2002) - Sandy Lopez
- Bygones (2002) - Sandy Lopez
- A River in Egypt (2002) - Sandy Lopez
- Beyond Repair (2002) - Sandy Lopez
- I'll Be Home for Christmas (2001) - Sandy Lopez
- Quo Vadis? (2001) - Sandy Lopez
- Partly Cloudy, Chance of Rain (2001) - Sandy Lopez
1999
Third Watch (TV Series)
as
Dr. Sara Morales
- Man Enough (2001) - Dr. Sara Morales
- History (2000) - Dr. Sara Morales
- Four Days (2000) - Dr. Sara Morales
- Faith (2000) - Dr. Sara Morales
- Young Men and Fire- (2000) - Dr. Sara Morales
- Just Another Night at the Opera (2000) - Dr. Sara Morales
- A Thousand Points of Light (2000) - Dr. Sara Morales
- Spring Forward, Fall Back (2000) - Dr. Sara Morales
- Men (2000) - Dr. Sara Morales
- Nature or Nurture? (2000) - Dr. Sara Morales
- 32 Bullets and a Broken Heart (2000) - Dr. Sara Morales
- This Band of Brothers (2000) - Dr. Sara Morales
- Journey to the Himalayas (2000) - Dr. Sara Morales
- Alone in a Crowd (2000) - Dr. Sara Morales
- Demolition Derby (2000) - Dr. Sara Morales
- Modern Designs for Better Living (1999) - Dr. Sara Morales
- Impulse (1999) - Dr. Sara Morales
- Sunny, Like Sunshine (1999) - Dr. Sara Morales
- Responsible Parties (1999) - Dr. Sara Morales
1998
The Brian Benben Show (TV Series)
as
Julie
- Of Mice and Benben (2000) - Julie
- Motivating Kevin (2000) - Julie
- Have One for the Show (1999) - Julie
- Chad Dates Julie (1999) - Julie
- Brian's Got Back: Part 2 (1998) - Julie
- House of Blues (1998) - Julie
- Pilot (1998) - Julie
1999
Wasteland (TV Series)
- The Morning After (1999)
- Great Expectations (1999)
1999
Active Stealth (Video)
as
Maria
1999
Hit and Run (TV Movie)
as
Det. Rico
1998
Naked City: A Killer Christmas (TV Movie)
as
Lori Halloran
1998
Naked City: Justice with a Bullet (TV Movie)
as
Lori Halloran
1998
The Taking of Pelham One Two Three (TV Movie)
as
Babs Cardoza
1998
The Wonderful Ice Cream Suit
as
Ramona
1997
Destination Unknown
as
Marisol
1997
The Third Twin (TV Movie)
as
Lisa
1996
High Incident (TV Series)
as
Off. Jessica Helgado
- Shootout (1997) - Off. Jessica Helgado
- Starting Over (1997) - Off. Jessica Helgado
- Camino High (1997) - Off. Jessica Helgado
- Remote Control (1997) - Off. Jessica Helgado
- Show Me the Money (1997) - Off. Jessica Helgado
- Excessive Force (1997) - Off. Jessica Helgado
- Hot Wire (1997) - Off. Jessica Helgado
- Black & Blue (1997) - Off. Jessica Helgado
- Knock, Knock (1997) - Off. Jessica Helgado
- No Money Down (1997) - Off. Jessica Helgado
- My Brother's Keeper (1997) - Off. Jessica Helgado
- Christmas Blues (1996) - Off. Jessica Helgado
- Warrant Peace (1996) - Off. Jessica Helgado
- Bullet the Blue Sky (1996) - Off. Jessica Helgado
- Change Partners (1996) - Off. Jessica Helgado
- Shake, Rattle & Roll (1996) - Off. Jessica Helgado
- Masquerade (1996) - Off. Jessica Helgado
- The Godfather (1996) - Off. Jessica Helgado
- Who'll Stop the Bombs? (1996) - Off. Jessica Helgado
- Welcome to America (1996) - Off. Jessica Helgado
- Nobody Walks in El Camino (1996) - Off. Jessica Helgado
- Hello/Goodbye (1996) - Off. Jessica Helgado
1994
New York Undercover (TV Series)
as
Carmen
- Color Lines (1995) - Carmen
- All in the Family (1995) - Carmen
- The Smoking Section (1995) - Carmen
- Private Enemy No. 1 (1995) - Carmen
- The Eyewitness Blues (1994) - Carmen
- Mate (1994) - Carmen
1995
Girls' Night Out (TV Series)
1995
Mighty Aphrodite
as
Chorus (voice)
1995
The Commish (TV Series)
as
Connie Muldoon
- Off Broadway: Part 2 (1995) - Connie Muldoon
- Off Broadway: Part 1 (1995) - Connie Muldoon
1994
I Like It Like That
as
Magdalena Soto
1992
Law & Order (TV Series)
as
Lena Armendariz
- Wedded Bliss (1992) - Lena Armendariz
1992
Night and the City
as
Carmen
1987
ABC Afterschool Specials (TV Series)
as
Lisa Diaz / Gloria Rodriguez
- In the Shadow of Love: A Teen AIDS Story (1991) - Lisa Diaz
- Class Act: A Teacher's Story (1987) - Gloria Rodriguez
1989
Nightmare Beach
as
Girl at Pool
1988
Angélica, mi vida (TV Series)
as
Mujer
- Episode #1.1 (1988) - Mujer
1988
Miami Vice (TV Series)
as
Angel Montepina
- A Bullet for Crockett (1988) - Angel Montepina
1987
The Cosby Show (TV Series)
as
Mrs. Miron
- Calling Doctor Huxtable (1987) - Mrs. Miron
1986
Christmas Eve (TV Movie)
as
Maria
1980
Oye Willie (TV Series)
Producer
2010
Baby (Short) (co-producer)
Thanks
2009
Buona fortuna (Short) (special thanks)
Self
2023
Paltrocast with Darren Paltrowitz (TV Series)
- Kurt Wimmer + Kate Moyer + Lisa Vidal + Michael Maren + Kate Linder (2023)
2023
What's Up Now (TV Series)
as
Self
- Jack Black, Pete Wentz, Christy Ann Lopez, Blake Lewis (2023) - Self
2020
25 Words or Less (TV Series)
as
Self
- Dan Bucatinsky, Lisa Vidal, Greg Grunberg, Fortune Feimster (2020) - Self
- Dan Bucatinsky, Lisa Vidal, Greg Grunberg, Fortune Feimster (2020) - Self
- Fortune Feimster, Greg Grunberg, Lisa Vidal, Gabrielle Carteris (2020) - Self
- Fortune Feimster, Greg Grunberg, Lisa Vidal, Gabrielle Cateris (2020) - Self
- Fortune Feimster, Greg Grunberg, Lisa Vidal, Gabrielle Carteris (2020) - Self
- Dan Bucatinsky, Lisa Vidal, Greg Grunberg, Fortune Feimster (2020) - Self
2016
The Real (TV Series)
as
Self
- The Real From Home: Jay Ellis & Paula Bryant Ellis/Lisa Vidal/Hotling Bling (2020) - Self
- Remy Ma/Gabrielle Union, Lisa Vidal & Chike Okonkwo/Van Jones/We Read You (2017) - Self
- Eve/Lisa Vidal/Dimestore to Deluxe/Host Cook-Off Finale (2016) - Self
2020
Ok! TV (TV Series)
as
Self
- Episode #7.176 (2020) - Self
- Episode #7.166 (2020) - Self
2019
Sister Circle Live (TV Series)
as
Self
- Episode dated 18 March 2019 (2019) - Self
2018
Rock the Red Live: Presented by American Heart Association (TV Special)
as
Self
2017
Kiki Mobile (TV Series)
as
Self
- Kiki Mobile Visits OUE SKYSPACE in LA (2017) - Self
2016
De Puerto Rico para el Mundo (TV Movie documentary)
as
Self / Interviewee
2016
31st Annual Imagen Awards (TV Special)
as
Self
2013
Noches con Platanito (TV Series)
as
Self - Guest
- Lisa Vidal/David Fynn/Quetzalli Bulnes/Mauricio Henao/El Bebeto (2015) - Self - Guest
- Lisa Vidal/Oscar Torre/Mighelle Manterola.Paty Manterola.Los Rodriguez de Sinaloa (2014)
- Lisa Vidal/Nicholas Gonzalez/Javier Rosas (2013)
2015
Truth Serum with Aida Rodriguez (TV Series)
as
Self
- Being Mary Jane's Lisa Vidal Is on FIRE! (2015) - Self
2014
Chasing LA (TV Series)
as
Self
- 2014 NAACP Theatre Awards (2014) - Self
2014
American Latino TV (TV Series)
as
Self
- Episode #12.13 (2014) - Self
2014
The Arsenio Hall Show (TV Series)
as
Self - Guest
- Episode #1.96 (2014) - Self - Guest
2014
Good Day L.A. (TV Series)
as
Self
- Episode dated 13 January 2014 (2014) - Self
2013
Celebrity Ghost Stories (TV Series documentary)
as
Self
- Marisa Ramirez/Jimmie Walker/Lisa Vidal/Kate Vernon (2013) - Self
2013
Latinos Beyond Reel (Documentary)
as
Self - Actress
2011
2011 ALMA Awards (TV Special)
as
Self
2010
The Mo'Nique Show (TV Series)
as
Self
- Episode dated 29 October 2010 (2010) - Self
2010
Biography (TV Series documentary)
as
Self
- Nancy McKeon (2010) - Self
2006
10th Annual Prism Awards (TV Special)
as
Self
2001
Lifetime Presents: Disney's American Teachers Awards (TV Special)
as
Self
2001
The 2nd Annual Women Rock! Girls and Guitars (TV Special)
as
Self - Presenter
1997
The Rosie O'Donnell Show (TV Series)
as
Self
- Episode #1.239 (1997) - Self
Archive Footage
2003
Third Watch (TV Series)
as
Sarah Morales
- The Spirit (2003) - Sarah Morales (uncredited)
1988
Miami Vice (TV Series)
as
Angel
- Redemption in Blood (1988) - Angel (uncredited)
References
Lisa Vidal Wikipedia
(Text) CC BY-SA