Country

United States




Official website

www.almaawards.com




First awarded

1995







Network

Fox (1995-1996) ABC (1998-2009) NBC (2011-2012) MSNBC (2013-2015)




Winners

Guillermo del Toro, Guillermo del Toro, Anthony Quin Award for Industry Excellence, Anthony Quin Award for Industry Excellence, Charo, Charo, Ricardo Montalban Lifetime Achievement Award, Ricardo Montalban Lifetime Achievement Award, Dascha Polanco, Dascha Polanco, Special Achievement in Television, Special Achievement in Television, Selenis Leyva, Selenis Leyva, Special Achievement in Television, Special Achievement in Television, Cesar Chavez, Cesar Chavez, Special Achievement in Film, Special Achievement in Film, Pitbull, Pitbull, Special Achievement in Music, Special Achievement in Music, Café Tacvba, Café Tacvba, Tú Mundo Award, Tú Mundo Award, Robert Rodriguez, Robert Rodriguez, Anthony Quin Award for Industry Excellence, Anthony Quin Award for Industry Excellence, Tony Plana, Tony Plana, Ricardo Montalban Lifetime Achievement Award, Ricardo Montalban Lifetime Achievement Award, Carlos Santana, Carlos Santana, Outstanding Commitment to Cause and Community Award, Outstanding Commitment to Cause and Community Award, Rosario Dawson, Rosario Dawson, Outstanding Commitment to Cause and Community Award, Outstanding Commitment to Cause and Community Award, Wilmer Valderrama, Wilmer Valderrama, Outstanding Social Activism Award, Outstanding Social Activism Award, Nancy De Los Santos, Nancy De Los Santos, ALMA Community Service Award, ALMA Community Service Award, Zoe SaldanaColombiana, Zoe Saldana, Outstanding Actress in a Feature Film, Outstanding Actress in a Feature Film, Aubrey PlazaSafety Not Guaranteed, Aubrey Plaza, Outstanding Actress in a Feature Film, Outstanding Actress in a Feature Film, Naya RiveraGlee, Naya Rivera, Favorite TV Actress - Comedy, Favorite TV Actress - Comedy, Diego BonetaRock of Ages, Diego Boneta, Favorite Movie Actor, Favorite Movie Actor, Christina Aguilera, Christina Aguilera, ALMA Special Achievement, ALMA Special Achievement, Patricia RiggenGirl in Progress, Patricia Riggen, ALMA Special Achievement, ALMA Special Achievement, Cheech Marin, Cheech Marin, ALMA Special Achievement, ALMA Special Achievement, Constance MarieSwitched at Birth, Constance Marie, Favorite TV Actress - Supporting Role, Favorite TV Actress - Supporting Role, Naya Rivera, Naya Rivera, Favorite Female Music Artist, Favorite Female Music Artist, Tyler PoseyTeen Wolf, Tyler Posey, Favorite TV Actor, Favorite TV Actor, Christina AguileraThe Voice, Christina Aguilera, Favorite TV Reality - Variety - or Comedy Personality or Act, Favorite TV Reality - Variety - or Comedy Personality or Act, Jon HuertasCastle, Jon Huertas, Favorite TV Actor - Supporting Role, Favorite TV Actor - Supporting Role, Rico RodriguezModern Family, Rico Rodriguez, Favorite TV Actor - Supporting Role, Favorite TV Actor - Supporting Role, Henry Darrow, Henry Darrow, Ricardo Montalban Lifetime Achievement Award, Ricardo Montalban Lifetime Achievement Award, Lana ParrillaOnce Upon a Time, Lana Parrilla, Favorite TV Actress - Drama, Favorite TV Actress - Drama, Pitbull, Pitbull, Favorite Male Music Artist, Favorite Male Music Artist, Cierra RamirezGirl in Progress, Cierra Ramirez, Favorite Movie Actress - Supporting Role, Favorite Movie Actress - Supporting Role, Édgar RamírezWrath of the Titans, Édgar Ramírez, Favorite Movie Actor - Supporting Role, Favorite Movie Actor - Supporting Role, Girl in Progress, Girl in Progress, Favorite Movie, Favorite Movie, El Centro Del Pueblo, El Centro Del Pueblo, Pepsico Adelante, Pepsico Adelante, Alexa VegaFrom Prada to Nada, Alexa Vega, Outstanding Actress in a Feature Film, Outstanding Actress in a Feature Film, Jessica AlbaMachete, Jessica Alba, Outstanding Actress in a Feature Film, Outstanding Actress in a Feature Film, Demi LovatoSonny with a Chance, Demi Lovato, Favorite TV Actress - Comedy, Favorite TV Actress - Comedy, Antonio BanderasYou Will Meet a Tall Dark Stranger, Antonio Banderas, Favorite Movie Actor, Favorite Movie Actor, The Harvest, The Harvest, ALMA Special Achievement, ALMA Special Achievement, María Canals BarreraWizards of Waverly Place, María Canals Barrera, Favorite TV Actress - Supporting Role, Favorite TV Actress - Supporting Role, Naya Rivera, Naya Rivera, Favorite Female Music Artist, Favorite Female Music Artist, Adam RodriguezCSI: Miami, Adam Rodriguez, Favorite TV Actor, Favorite TV Actor, George LopezLopez Tonight, George Lopez, Favorite TV Reality - Variety - or Comedy Personality or Act, Favorite TV Reality - Variety - or Comedy Personality or Act, Rico RodriguezModern Family, Rico Rodriguez, Favorite TV Actor - Supporting Role, Favorite TV Actor - Supporting Role, Cote de PabloNCIS, Cote de Pablo, Favorite TV Actress - Drama, Favorite TV Actress - Drama, Pitbull, Pitbull, Favorite Male Music Artist, Favorite Male Music Artist, Desperate Housewives, Desperate Housewives, Favorite TV Series, Favorite TV Series, A Better Life, A Better Life, Favorite Movie, Favorite Movie, AltaMed Health Services Corporation, AltaMed Health Services Corporation, Pepsico Adelante, Pepsico Adelante, Gregory Nava, Gregory Nava, Outstanding Career Achievement - Director, Outstanding Career Achievement - Director, Cynthia Cidre, Cynthia Cidre, Outstanding Career Achievement - Writer, Outstanding Career Achievement - Writer, Ray Telles, Ray Telles, Outstanding Career Achievement - Documentarian, Outstanding Career Achievement - Documentarian, Penélope CruzVicky Cristina Barcelona, Penélope Cruz, Outstanding Actress in a Feature Film, Outstanding Actress in a Feature Film, Salma Hayek, Salma Hayek, Anthony Quin Award for Industry Excellence, Anthony Quin Award for Industry Excellence, Selena GomezWizards of Waverly Place, Selena Gomez, Favorite TV Actress - Comedy, Favorite TV Actress - Comedy, John LeguizamoNothing like the Holidays, John Leguizamo, Favorite Movie Actor, Favorite Movie Actor, Oscar De La Hoya, Oscar De La Hoya, ALMA Special Achievement, ALMA Special Achievement, Benjamin BrattThe Cleaner, Benjamin Bratt, Favorite TV Actor, Favorite TV Actor, Lauren VélezDexter, Lauren Vélez, Favorite TV Actress - Drama, Favorite TV Actress - Drama, David Archuleta, David Archuleta, Award for Year in Music - New Artist, Award for Year in Music - New Artist, Oscar NunezThe Office, Oscar Nunez, Award for Year in TV Comedy - Actor, Award for Year in TV Comedy - Actor, Jessica Alba, Jessica Alba, ALMA Fashion Icon, ALMA Fashion Icon, Alfredo De VillaNothing like the Holidays, Alfredo De Villa, Outstanding Director of a Feature Film, Outstanding Director of a Feature Film, Raul Yzaguirre, Raul Yzaguirre, Pepsico Adelante, Pepsico Adelante, Nothing like the HolidaysRick Najera, Nothing like the Holidays, Outstanding Script for a Television Drama or Comedy, Outstanding Script for a Television Drama or Comedy, Latino Public Broadcasting, Latino Public Broadcasting, Award for Year in Documentaries, Award for Year in Documentaries, American Experience, American Experience, Award for Year in Documentaries, Award for Year in Documentaries, Jeanne Van PhueTwilight, Jeanne Van Phue, Excellence in Make-Up in Television and Film, Excellence in Make-Up in Television and Film, PitbullI Know You Want Me (Calle Ocho), Pitbull, Award for Year in Music - Dance Recording, Award for Year in Music - Dance Recording, Mary Ann ValdesTwilight - Ugly Betty, Mary Ann Valdes, Excellence in Hairstyling in Television and Film, Excellence in Hairstyling in Television and Film
Christina aguilera new entertainer of the year alma awards 2000
The American Latino Media Arts Award, or ALMA Award is an award highlighting the best American Latino contributions to music, television, and film. The awards promote fair and accurate portrayals of Latinos. In Spanish the word alma means soul.
Contents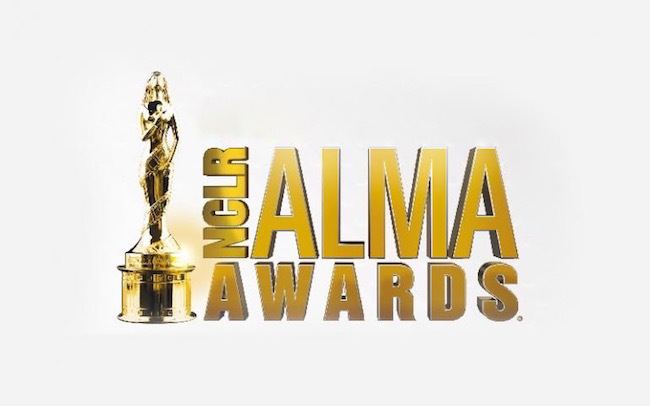 Christina aguilera receives lifetime achievement award on alma awards
History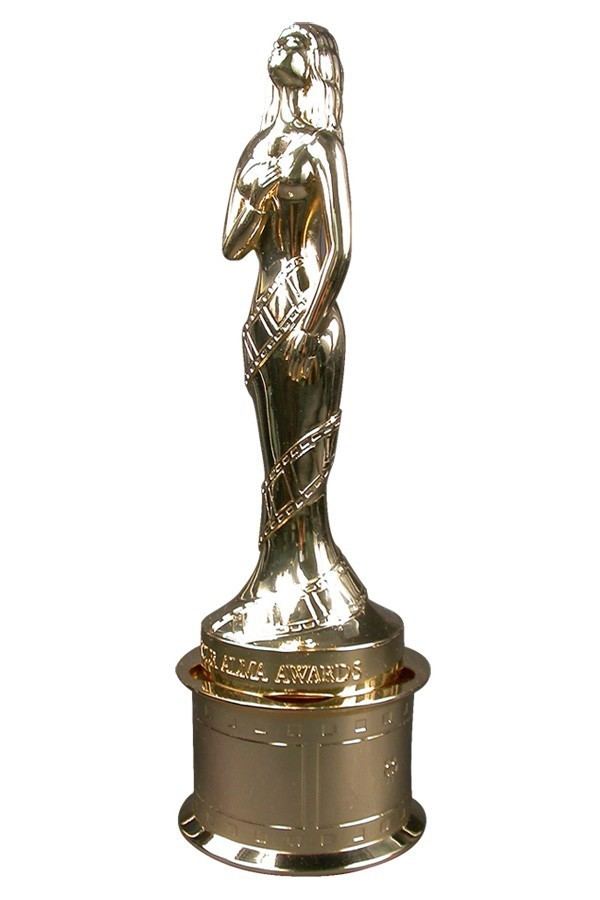 The awards were created by the National Council of La Raza. The first ceremonies were held in 1987 under the name "BRAVO Awards" and broadcast on Univision. In 1995, they were televised on Fox. The name was changed to the "American Latino Media Arts Awards" in 1997 and ABC became the network venue. However, ABC faced a boycott which forced the award ceremonies to be postponed until 1998.

From the years 2003 to 2005, the ceremonies were not held for undisclosed reasons. In 2008 the NCLR and New York firm Society Awards redesigned the trophy statuette. ABC stopped airing the ceremonies in 2009.
The ceremonies were cancelled in 2010, to "focus on a bigger and better show in 2011."
The awards started up again in 2011, on a new network, NBC.
They were cancelled for 2015.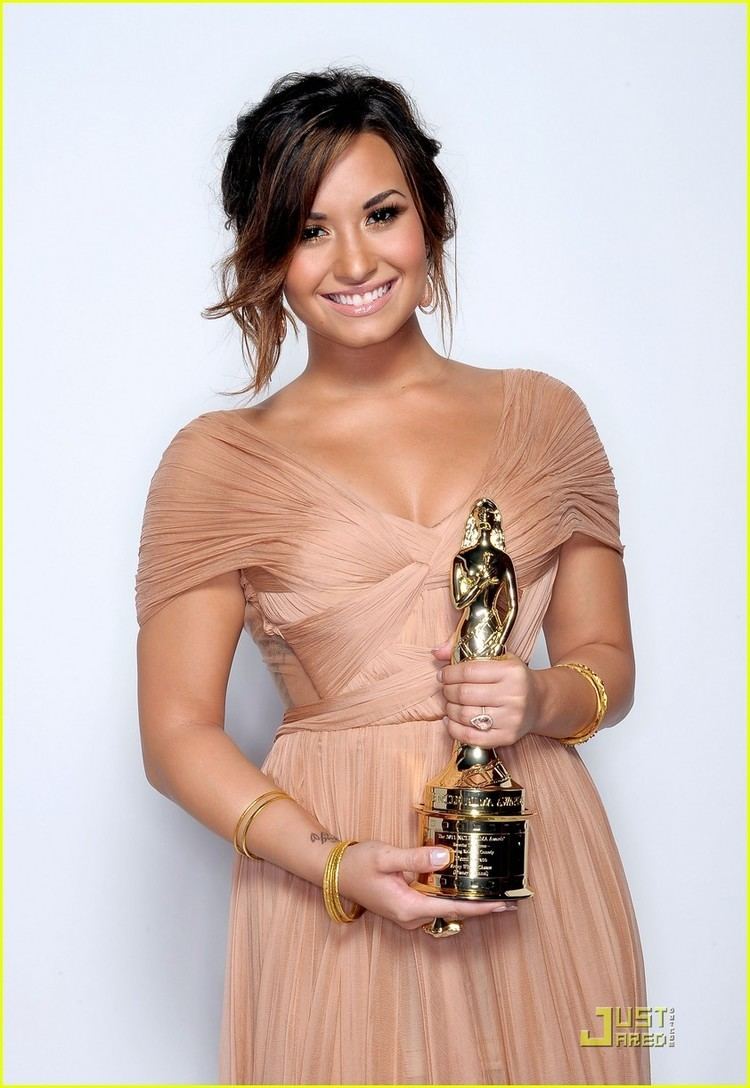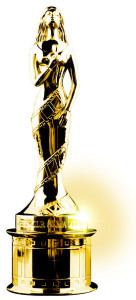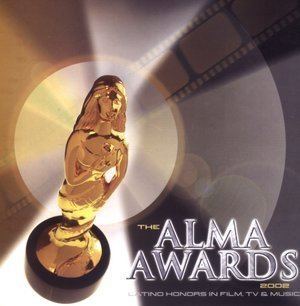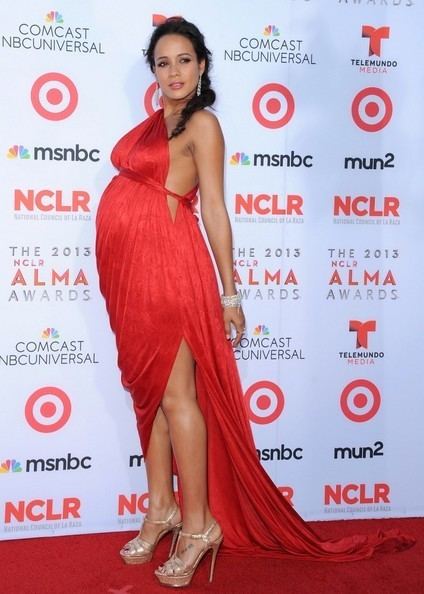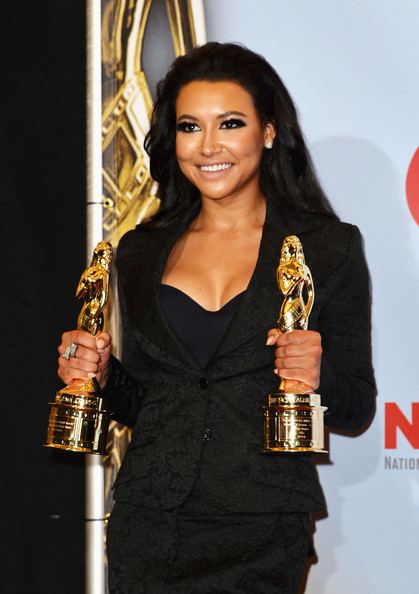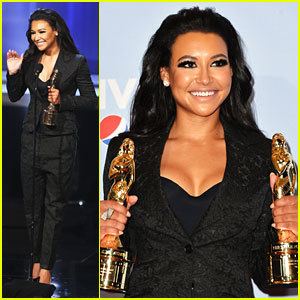 References
ALMA Award Wikipedia
(Text) CC BY-SA