Lisa raitt vows to recover every single penny from ndp mailings
Lisa Sarah MacCormack Raitt, (born May 7, 1968) is a Canadian politician, who is the Conservative Party deputy leader, and Member of Parliament for the Ontario riding of Milton. She is a professional administrator (1999–2008) turned politician (2008–present). Raitt served in several portfolios as a minister in the 28th Canadian Ministry of Stephen Harper.
Contents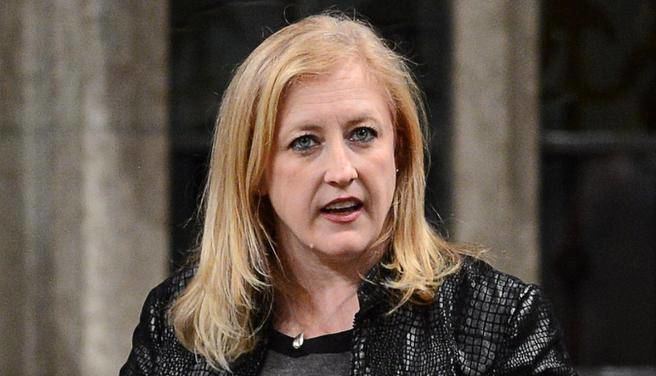 Lisa raitt pulls elizabeth may off stage
Background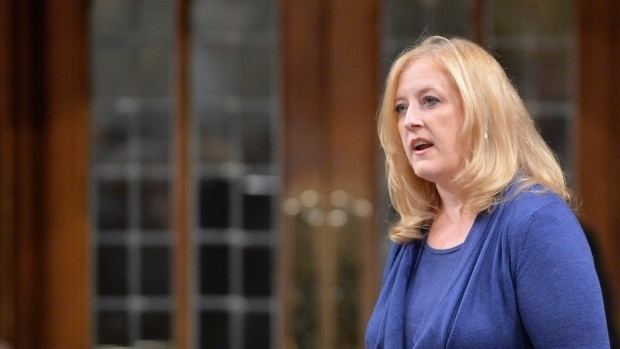 Raitt was born Lisa Sarah MacCormack in Sydney, Nova Scotia, and raised as the youngest of seven children. It was not until her early teens that she learned that the couple she thought were her parents were actually her grandparents, and that her mother, who as a young unmarried woman had almost given up her daughter to adoption, she believed was her sister. Her grandfather, Colin A. MacCormack, worked for a local coal mine, loading coal onto ships, and later served as city alderman, and secretary-treasurer and a lead negotiator for the Cape Breton Railway Transportation and General Workers. Her grandmother, Mary Christina "Tootsie" (Gillis), was a businesswoman. Raitt was married to Second City alumnus, playwright, and stay-at-home dad David Raitt and has two sons, John Colin (b. 2001) and Billy (b. 2004); they are now divorced. On September 2, 2016 she married her longtime partner, Bruce Wood, the President and CEO of the Hamilton Port Authority.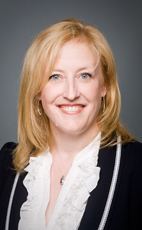 Raitt graduated from St. Francis Xavier University in Nova Scotia with a bachelor of science degree. She went on to do a master's degree in chemistry, specializing in environmental biochemical toxicology, at the University of Guelph. Raitt possesses an LL.B from Osgoode Hall Law School, and was called to the Ontario bar in 1998. That year, she was granted a Dr. Harold G. Fox Scholarship. As a result, she trained with barristers of the Middle Temple in London, United Kingdom, which specialized in international trade, commerce, transportation and arbitration.
Toronto Port Authority (1999–2008)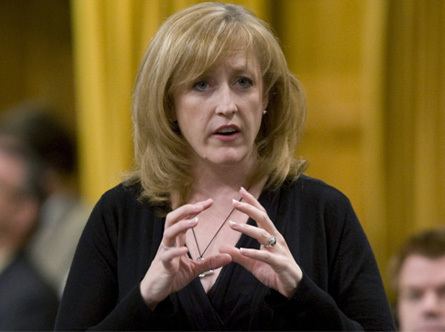 Raitt served as the TPA's Corporate Secretary and General Counsel, and harbourmaster from April 2001. She was the first female harbourmaster of a Canadian port.
As General Counsel for the TPA, she filed a $1 billion lawsuit over 600 acres (240 ha) of land that was transferred in the 1990s to the City of Toronto's Toronto Economic Development Corporation (TEDCO) by the Toronto Harbour Commission (THC). The disputed lands, mostly the infill lands of the Don River delta, constituted around 85% of the THC's land assets as of the early 1990s. The lands had been transferred in two separate agreements, in 1991 and 1994 in exchange for a permanent subsidy for the THC. The TPA's legal claim was that the transfer had been done while the majority of directors of the THC were City-appointed, and who had acted in the City's interest and not in the Commission's fiduciary interest, and that the deals crippled the THC's ability to be self-sufficient by ending any potential revenues from those lands. Since the TPA was inheriting the role and activities of the THC, it was thus crippled itself. The TPA and the City settled out of court in exchange for a promised bridge to the Island Airport across the Western Gap and approximately $50 million. The bridge was never built; instead a pedestrian tunnel under the Western Gap was constructed and completed on July 30, 2015.
In 2002, Raitt was appointed as president and chief executive officer of the Toronto Port Authority (TPA), a Canadian federal corporation that manages the Toronto Harbour as well as the Toronto City Centre Airport. See relinquished the post of harbourmaster to Angus Armstrong in 2004.
As CEO of the TPA, Raitt was responsible for building the International Marine Passenger Terminal, a Toronto home for the now-defunct Canadian American Transportation Systems, a Rochester, New York-based group. The ground was broken on 24 August 2004, and CATS operated for six months in 2005. The Rochester firm that initially owned the ferry had a 14-year lease on the use of the terminal that would have paid the City of Toronto $250,000 per year. The terminal was reported to have cost $10.5 million to construct, which makes a 0.33 cost recovery factor. The lease was terminated in December 2009 after payment of a $90,000 settlement. The terminal has seen little use since then except to dock cruise ships and as a movie set.
During her time as CEO of the TPA, the Air Canada Jazz service to the Toronto City Centre Airport was discontinued under a legal cloud.
In 2006 Raitt jointly filed a political libel action for $3.4 million against Community Air, a citizen group that had criticized her. The lawsuit was criticised as a SLAPP type legal tactic meant to silence critics of the airport. The suit was eventually settled out of court when in May 2007 Community Air agreed to retract its statements and apologize.
In 2006, the TPA was criticized for its use of lobbyists by Olivia Chow, NDP MP for the riding including the Airport. Chow accused the governing Harper government of backing down on a promise to slay cronyism in Ottawa because Tory-connected lobbyists were pushing the expansion of Toronto's controversial island airport. Raitt stated that the Port Authority spends around CDN $50,000 a year on lobbyists, and confirmed that their lobbyists were: Peter Naglik, Vic Gupta and Bill Hearn.
Raitt was responsible for the new TCCA1 ferry for passengers at the Toronto City Centre Airport, which is located at the western end of the Toronto Islands.
Raitt was quoted as "proud to have assisted in the remarkable growth of Porter Airlines" in her time at the TPA.
Mismanagement allegations
New Democrat MP Olivia Chow called on Sheila Fraser, the federal auditor general, to conduct an audit of the port authority to investigate why Baird increased the membership of the board of directors from seven to nine - and why Raitt, while CEO of the authority, was allowed to run up almost $80,000 in travel and other expenses over two years. A November 2009 report by the Toronto Star claimed that Raitt signed off on her own expenses inappropriately, but the TPA claimed the Star's report was inaccurate. This followed another story in the Toronto Star that a TPA employee used the office computer to send emails about a Conservative fundraiser event. After an independent forensic review conducted by PricewaterhouseCoopers, the Toronto Port Authority released the results on September 14, 2010. These results showed that "all but one of the 15 complaints lodged by the former Directors were groundless".
Federal politics
In September 2008, Raitt was appointed to run as the Conservative candidate in Halton against Liberal incumbent Garth Turner. Turner was formerly a Conservative MP but he was suspended from the Conservative caucus in 2006 for breaching confidentiality. He later joined the Liberals after briefly sitting as an independent member. After a campaign that was described as "vicious and personal", Raitt defeated Turner in the October 14, 2008, election.
Minister of Natural Resources
Raitt was appointed to the Cabinet of Canada on October 30, 2008, as Minister of Natural Resources. She was one of eleven women named to the Cabinet.
At an October 6, 2009, meeting of the Oakville, Ontario, Chamber of Commerce, Raitt was on record discussing the possibilities of increased tourism and shipping opportunities in the North due to the melting polar ice cap.
CTV Incident
On June 2, 2009, CTV News reported that a folder of confidential and secret ministerial briefing documents had been left by Raitt or her staff at the CTV News Ottawa office for a week. CTV News chose to reveal the contents which listed the funding for the Chalk River nuclear reactor which had recently shut down, causing a shortage of medical radioisotopes. On June 3, the opposition parties demanded that the government fire Raitt or accept her resignation. Raitt claimed to have offered her resignation and that the offer was rejected by the Prime Minister. A ministerial aide, Raitt's 26-year-old director of communications, Jasmine MacDonnell, offered her resignation which was accepted.
Some critics attempted to draw parallels to a similar occurrence in 2008 involving Maxime Bernier, who ultimately was forced to resign his cabinet post as Minister of Foreign Affairs after leaving sensitive documents pertaining to a NATO conference at the home of an ex-girlfriend. Speaking to reporters, the Prime Minister said that "Minister Raitt was working at the time. She was undertaking employment activity, ministerial activity in the company of her staff who were responsible for these documents, certainly for accounting for these documents later." Addressing the parallel he added, "[i]n the case of Minister Bernier, his actions were much more personal in nature and that was the difference in the responsibility."
Comments about radio isotope shortage and ministerial colleagues
On June 8, 2009, CBC news online reported that a Nova Scotia court heard an argument to block the Halifax Chronicle-Herald from publishing a story about an audio recording involving Raitt. The injunction was denied. On the audio tape, made on January 30, 2009, by the same aide who resigned on June 2, was a discussion between Raitt and the aide over the radioisotopes shortage. The judge ruled that the public interest over-rode the issue of confidentiality.
On the tape, Raitt made comments on the radio isotope issue, describing it as "sexy ... Radioactive leaks. Cancer." and hard to control because it is "confusing to a lot of people". Raitt also made comments on the parliamentary skills of Health Minister Leona Aglukkaq:
"Oh, God, she's such a capable woman, but it's hard for her to come out of a co-operative government into this rough-and-tumble. She had a question in the House yesterday, or two days ago, that planked. I really hope she never gets anything hot."
Raitt also made comments about Manitoba MP Joy Smith, who introduced a private member's bill on human trafficking:
"Speaking of career-limiting moves, I'm in shock that that MP, Joy Smith, brought forward private member's legislation on human trafficking. She's on Canada AM. And the reason being is that there's no way any of us should be introducing anything around justice issues or finance issues right now. You just can't touch those two things."
Minister of Labour
On January 19, 2010, Raitt was moved from the Ministry of Natural Resources to the Ministry of Labour. Prime Minister Harper publicly defended Raitt, saying she has "a great future."
The Ottawa Citizen and National Post reported Raitt's appearance at Lester B. Pearson Airport on March 22, 2012, and subsequent reaction by Air Canada baggage handlers was the reason a wildcat strike occurred the next day. According to Bill Trbovich, a spokesman for the International Association of Machinists and Aerospace Workers (IAMAW), Raitt was walking through the airport when three workers started "clapping and saying 'Oh, great job'. Raitt is alleged to have asked the RCMP to 'arrest these animals'. The strike caused widespread disruption to Air Canada schedule, causing flight cancellations and delays. Raitt's office denied the allegation.
Raitt received criticism for her quick use of back to work legislation to end several strikes. In 2011, she used back to work legislation twice to end strikes by Air Canada's flight attendants and by employees of Canada Post. The following year she threatened to legislate workers with the Canadian Pacific Railway back to work on the first day of their strike. Raitt and the Conservative government were criticized by some for undermining labour's legal right to strike. On each occasion she cited the country's fragile economy as the reason for using back to work legislation.
When Raitt was shuffled out of the Labour portfolio she received praise from both opposition critics and union leaders for her work as minister. Liberal MP Rodger Cuzner described Raitt as "tough, quick, funny and hard-working — she can give as good as she gets." Phil Benson of the Teamsters union said "she had an open door policy with us, was professional, courteous and good to deal with," and that he looked forward to working with her as Transportation Minister.
Minister of Transport
Raitt was named Minister of Transport on July 15, 2013, nine days after the Lac-Mégantic derailment. She replaced Denis Lebel, MP for Roberval-Lac-Saint-Jean who was previously Minister of Transport, Infrastructure and Communities. With her promotion to the transportation file she was considered to be one of the most senior women in cabinet, along with Public Works Minister Diane Finley.
Rail safety
On July 9, 2013, the Ministry of Transport was in full damage control mode owing to the LMD. Two Directors (Marie-France Dagenais and Luc Bourdon), and an Associate Deputy Minister (Gerard McDonald) tried to finesse their delayed reaction to a scathing December 2011 report by the Auditor General of Canada on rail safety. Raitt took over the Ministry on July 15. She issued a directive sometime in autumn 2013 requiring railways to inform municipalities about the kinds of dangerous goods they were carting through their communities, but a spokesman for Canadian National said on 8 January 2014, upon the occurrence of the hazardous derailment (PRD) near Plaster Rock, New Brunswick, that it was too soon for those regulations to have come into effect. Prime Minister Stephen Harper was forced to intervene during a stop in Inuvik on January 8, 2014, and said: "We have made significant investments in rail safety and rail inspections," he said. "We have increased both of those vastly."
Conservative leadership
Shortly after her promotion to the Ministry of Transport, National Post columnist John Ivison wrote that Raitt was quickly becoming a contender to succeed Prime Minister Stephen Harper when he decides to step down. After the Conservative government was defeated in the 2015 federal election, Raitt was one of several names commonly mentioned as a potential leadership candidate. Raitt had said she is "seriously considering" a bid for the party leadership.
On October 14, 2016, Raitt stepped down as finance critic. On November 2, 2016, Raitt announced via Facebook that she was running for the leadership of the Conservative Party of Canada, though she eventually lost to Andrew Scheer.
Conservative Deputy Leader
On July 20, 2017, Conservative leader Andrew Scheer named Raitt as deputy leader of the Conservative Party of Canada and Official Opposition. Raitt is the first woman to hold the role for the Conservatives.
References
Lisa Raitt Wikipedia
(Text) CC BY-SA