Lisa J. Lennox (born November 2, 1981 in Mississauga, Ontario) is a Canadian actress who plays Deedee Doodle on the popular children's TV series The Doodlebops. Lennox has been performing since the age of 3. She was trained in music and dance, and went to Etobicoke School of the Arts (ESA) in Toronto, instead of a traditional high school. There she studied singing and dance. She has performed at the Gemini Awards, and had a small part in the introduction of the television series Road to Avonlea.
Contents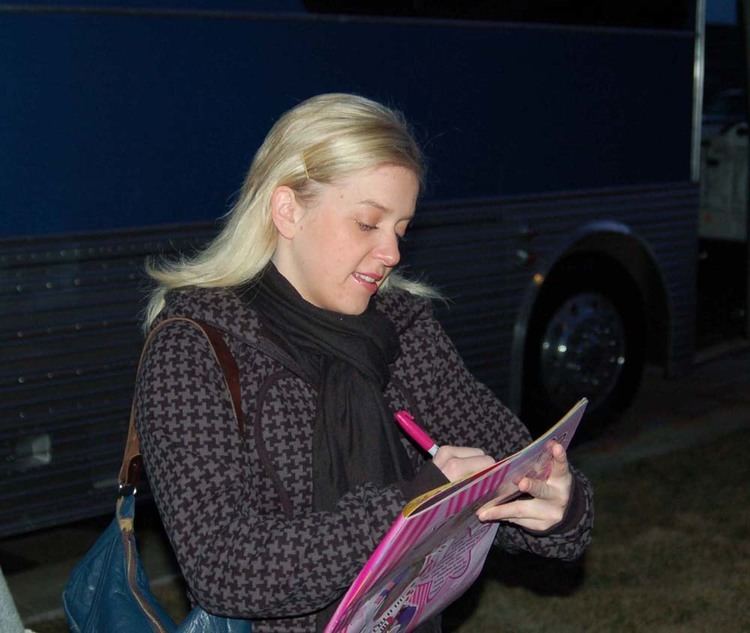 When The Doodlebops was first being filmed to show in Canada, Lennox and the rest of the cast spent seven months filming scenes for 26 television episodes.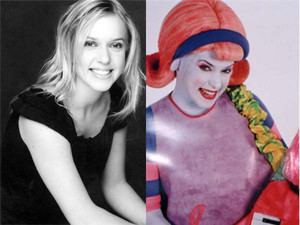 In March 2009, Lisa was cast as "Sharpay Evans" in the Canadian premiere of High School Musical on Stage! at the Neptune Theatre in Halifax. In the 2011 season, she appeared as Diana Barry in Anne of Green Gables – The Musical; she had previously played the role in 2003. Lennox was also the voice of Veronica in Gotta Catch Santa Claus.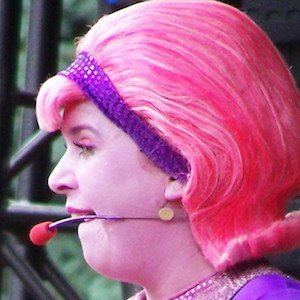 Filmography
Actress
2010
Doodlebops Rockin' Road Show (TV Series)
as
DeeDee
- Moe's Missing Mojo/Dancing with the Bops (2010) - DeeDee
- The History Mystery Tour/Doggie Disappear-O (2010) - DeeDee
- Pancake Flip Flop/Stand Up Funny (2010) - DeeDee
- Band Together/More Than Meets the Eye (2010) - DeeDee
- Rooney's Robot/Hiccupitus (2010) - DeeDee
- Camp Doodlenet/Mail Snail Central (2010) - DeeDee
- Sing a Tune Town/The Doodle-verse (2010) - DeeDee
- Atlantis Ahoy!/Switcheroo (2010) - DeeDee
- Super Doodles/One Up (2010) - DeeDee
- Icky Ewwy/Show and Tell (2010) - DeeDee
- No Newbies/Stamp Champ (2010) - DeeDee
- Doodleball/Knighty Mighty (2010) - DeeDee
- Mind Your Manners/Sharesies (2010) - DeeDee
- Where's Moe?/Bus Stop (2010) - DeeDee
- Race Day/Night Light (2010) - DeeDee
- Trumpet That Roared/Mouthful of Teeth (2010) - DeeDee
- Splish Splash Fun/Messy-Potamia (2010) - DeeDee
- Deedee's Doodle/Bus Driver Bob (2010) - DeeDee
- When I Grow Up/Follow the Leader - DeeDee
- The Zoom Boom Brothers/Save the Doodlenet - DeeDee
- The Wash Up/Biggest Drums Ever - DeeDee
- The Go-Go-Go-Kart/Only Half-Way - DeeDee
- Song Bird/Message Mess-Up - DeeDee
- Don't Forget to Ask/Bop Bop's New Tricks - DeeDee
- Harris Gets Embarrassed/Memory Lane - DeeDee
- The Fan Who Cried Flying Pink Dinosaur/Follow That Iguana! - DeeDee
2008
Gotta Catch Santa Claus (TV Movie)
as
Veronica (voice)
2005
The Doodlebops (TV Series)
as
Deedee Doodle
- Around the World (2007) - Deedee Doodle (as Lisa J. Lennox)
- Way Better (2007) - Deedee Doodle (as Lisa J. Lennox)
- Oh, Brother! (2007) - Deedee Doodle (as Lisa J. Lennox)
- Rhymes with Orange (2007) - Deedee Doodle (as Lisa J. Lennox)
- Moe's Dinosaur (2007) - Deedee Doodle (as Lisa J. Lennox)
- Deedee's Accordion (2007) - Deedee Doodle (as Lisa J. Lennox)
- Moe's Invention (2007) - Deedee Doodle (as Lisa J. Lennox)
- All by Myself (2007) - Deedee Doodle (as Lisa J. Lennox)
- The Frazzles (2007) - Deedee Doodle (as Lisa J. Lennox)
- Robo-Moe (2007) - Deedee Doodle (as Lisa J. Lennox)
- Chicken and the Eggs (2007) - Deedee Doodle (as Lisa J. Lennox)
- Think Pink (2007) - Deedee Doodle (as Lisa J. Lennox)
- The Name Game (2007) - Deedee Doodle (as Lisa J. Lennox)
- Strudel Doodle (2006) - Deedee Doodle
- Where's Mudge? (2005) - Deedee Doodle (as Lisa J. Lennox)
- The Unbearable Loudness of Moe (2005) - Deedee Doodle (as Lisa J. Lennox)
- The Solo Surprise (2005) - Deedee Doodle (as Lisa J. Lennox)
- Space Invaders (2005) - Deedee Doodle (as Lisa J. Lennox)
- Show and Tell (2005) - Deedee Doodle (as Lisa J. Lennox)
- Moon Doodles (2005) - Deedee Doodle (as Lisa J. Lennox)
- Moe's Lucky Clover (2005) - Deedee Doodle (as Lisa J. Lennox)
- Hold Your Horses (2005) - Deedee Doodle (as Lisa J. Lennox)
- A Happy Doodle Holiday (2005) - Deedee Doodle (as Lisa J. Lennox)
- Don't Use It, Don't Need It (2005) - Deedee Doodle (as Lisa J. Lennox)
- Deedee's Big Break (2005) - Deedee Doodle (as Lisa J. Lennox)
- The Ewww Flower (2005) - Deedee Doodle (as Lisa J. Lennox)
- The Blame Game (2005) - Deedee Doodle (as Lisa J. Lennox)
- Switch-a-Doodle (2005) - Deedee Doodle (as Lisa J. Lennox)
- Step by Step (2005) - Deedee Doodle (as Lisa J. Lennox)
- Star Struck (2005) - Deedee Doodle (as Lisa J. Lennox)
- Mighty Moe Machine (2005) - Deedee Doodle (as Lisa J. Lennox)
- Later Alligator (2005) - Deedee Doodle (as Lisa J. Lennox)
- Flat-Sitis (2005) - Deedee Doodle (as Lisa J. Lennox)
- Fair Share (2005) - Deedee Doodle (as Lisa J. Lennox)
- Deedee Superstar (2005) - Deedee Doodle (as Lisa J. Lennox)
- Bring-a-Sound-Arounder (2005) - Deedee Doodle (as Lisa J. Lennox)
- Best Hider Ever (2005) - Deedee Doodle (as Lisa J. Lennox)
- All Aboard the Doodle Train (2005) - Deedee Doodle (as Lisa J. Lennox)
- A Mess of Doodles (2005) - Deedee Doodle (as Lisa J. Lennox)
- A Different Look (2005) - Deedee Doodle (as Lisa J. Lennox)
- Doodlebop Photo Op (2005) - Deedee Doodle
- Wobbly Whoopsy - Deedee Doodle
- What When Why? - Deedee Doodle
- What Did You See Today? - Deedee Doodle
- Very Scary - Deedee Doodle (as Lisa J. Lennox)
- The Move Groove - Deedee Doodle
- The Bad Day - Deedee Doodle
- Tap Tap Tap - Deedee Doodle
- Roar Like a Dinosaur - Deedee Doodle
- Queen for a Deedee - Deedee Doodle (as Lisa J. Lennox)
- O Solo Moe - Deedee Doodle
- Look in a Book - Deedee Doodle
- Keep Trying - Deedee Doodle
- Junk Funk - Deedee Doodle
- Jumping Judy - Deedee Doodle
- High and Low - Deedee Doodle
- Growing Moe - Deedee Doodle
- Glad Sad Bumpy Grumpy - Deedee Doodle
- Gibble Gobble Nabber Gabber - Deedee Doodle
- Fast and Slow Moe - Deedee Doodle
- Count on Me - Deedee Doodle
- Cauliflower Power - Deedee Doodle
- Bird Is the Word - Deedee Doodle
- All Together Now - Deedee Doodle
- AbracaDeedee - Deedee Doodle
1999
M.U.G.E.N (Video Game)
Music Department
2005
Johnny Test (TV Series) (performer - 1 episode)
- Johnny and the Ice Pigs/Johnny's House of Horrors (2005) - (performer - segment "The Super Duper Music Friends Show")
References
Lisa J. Lennox WikiData
(Text) CC BY-SA