Born in England, Lisa Eldridge moved to New Zealand with her parents, later returning to the UK and settling with her family in Liverpool. At the age of six, her passion for make-up was ignited when she discovered a box of her mother's vintage Mary Quant and Coty make-up dating back to the 1960s at her grandmother's house. Her interest deepened when she was given a book on stage make-up as a teenager, and it was then that she decided to pursue a career in make-up artistry.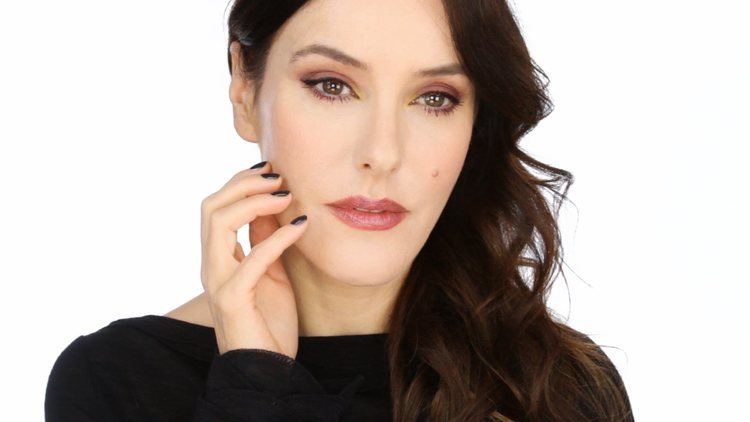 Following a move to London, Eldridge took a course in photographic make-up artistry at Complexions, began building her portfolio and eventually signing with a make-up agency. She had her first big break when she was booked by ELLE Magazine to work with model, Cindy Crawford. Crawford and Eldridge hit it off, and worked together on several more shoots. From here, Eldridge quickly built up her reputation. She has been based in Paris, New York and Los Angeles, travels regularly for photo shoots, fashion shows and advertising campaigns and now lives in London. Her work appears on the pages of the world's leading fashion magazines including British, Italian, French, Chinese and Japanese Vogue, LOVE Magazine, Allure, Glamour, ELLE, Numéro, Harper's Bazaar, Pop, i-D and Lula for covers, fashion, beauty and celebrity shoots. Eldridge has worked with the world's leading photographers including Tim Walker, Mert and Marcus, Cuneyt Akeroglu, Regan Cameron, Sølve Sundsbø, Rankin, Paolo Roversi, David Sims, Mario Testino, Patrick Demarchelier and Thomas Schenk. Aside from her editorial assignments, Eldridge collaborates regularly with fashion houses and beauty brands on their international advertising campaigns and runway shows. These include Lancôme, Chloe, Alberta Ferretti, Prada, Donna Karan, Moschino, Yohji Yamamoto, and Pucci. Lisa was recently named by The Business of Fashion as one of the people 'Shaping The Global Fashion Industry' in their Fashion 500 list for 2013. She's the new Make-up Creative Director of Lancôme since 6 January 2015. In October 2015, Lisa published her first book, Face Paint: The Story of Makeup, an accumulation of years of research into the history of makeup. The book quickly became a New York Times bestseller.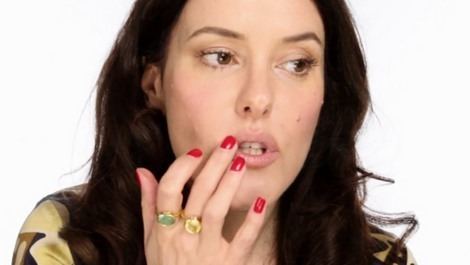 Eldridge's clientele include Gemma Arterton, Keira Knightley, Kate Winslet, Cara Delevingne, Sophie Dahl, Rosie Huntington-Whiteley, Lily Allen, Katy Perry, Emma Watson, Eva Green, Amanda Seyfried, Kate Moss, Alexa Chung, Helena Christensen, Cate Blanchett, Jennifer Lopez, Diane Kruger, Bianca Jagger, Liv Tyler, Sandra Bullock and Demi Moore.
Eldridge is widely acknowledged as one of the UK's most authoritative and trusted make-up experts. She has been the resident on-screen beauty expert Channel 4's successful TV series 'Ten Years Younger', as well as the expert on non-invasive treatments on 'Ten Years Younger – The Challenge'.
She has also made regular appearances on GMTV and Lorraine, and has appeared on the Today show in the U.S, with an audience of 9.7 million.
In Feb 2010, Eldridge launched her website and was one of the first highly-successful professional make-up artist to create online make-up tutorials for her site and YouTube. Her videos feature a professional studio white background and lighting. Her website has become one of the go-to sites for make-up tutorials, beauty advice and insider knowledge. Views of her make-up tutorials currently stands at 118,000,000+ and her total online followers and reach across Facebook, Twitter, Instagram, Pinterest, Google+ and her mailing list totals over 3,450,000.
In 1998, Eldridge teamed up with Japanese make-up and skincare company, Shiseido, who asked her to create a brand new make-up line for the Asian market, a project that involved everything from concept to finish, new product development, shade and texture formulation and packaging. From 2003 to 2013, Eldridge was Creative Director for Boots No7, where she was responsible for developing, re-designing and re-launching the brand. Since June 2011, she has worked with CHANEL to create over 40 unique videos per year for their site, Chanel.com. Lisa is now the Global Creative Director of Lancôme.
Eldridge currently lives in London with her husband Robin Derrick, their two sons Luke and George, and four cats: Betty, Peachop, Teddy, and Bertie.