Years active

2007–present




Born

13 January 1990 (age 25) (

1990-01-13

)

Siblings

Chris Hemsworth, Luke Hemsworth

Parents

Leonie Hemsworth, Craig Hemsworth

Movies

The Hunger Games, The Hunger Games, The Hunger Games: C, The Last Song, The Hunger Games




Similar People




Profiles



Mediamagik interview with liam hemsworth
Liam Hemsworth (born 13 January 1990) is an Australian actor. He played the role of Josh Taylor in the soap opera Neighbours and as Marcus on the children's television series The Elephant Princess. In American films, Hemsworth starred in The Last Song (2010), as Gale Hawthorne in The Hunger Games film series (2012–2015), and as Jake Morrison in Independence Day: Resurgence (2016).
Contents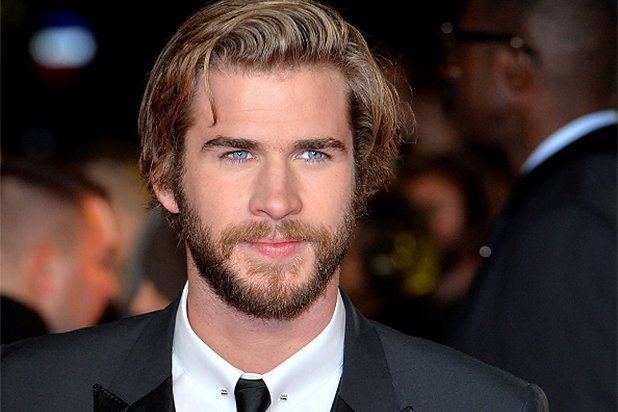 Hemsworth's older brothers, Luke and Chris, are also actors.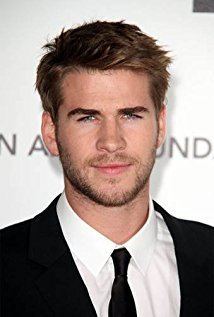 8 things you didn t know about liam hemsworth
Early life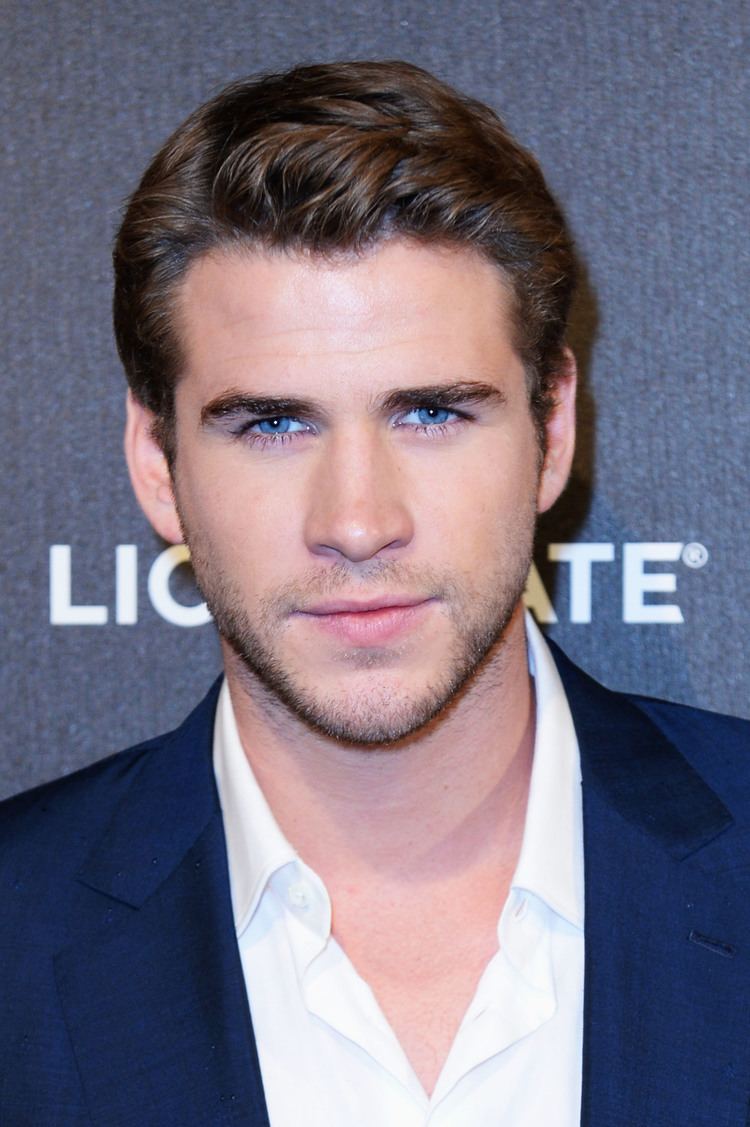 Hemsworth was born in Melbourne, Australia, to Leonie (née van Os), an English teacher, and Craig Hemsworth, a social-services counsellor. His two older brothers are Chris and Luke Hemsworth, who also work as actors. His maternal grandfather is a Dutch immigrant, and his other ancestry is English, Irish, Scottish, and German. Hemsworth has said that though there is competition for jobs among them, it is friendly: "We are brothers and we are always competitive, but it is a good thing, it pushes us and we are always happy whenever someone books something."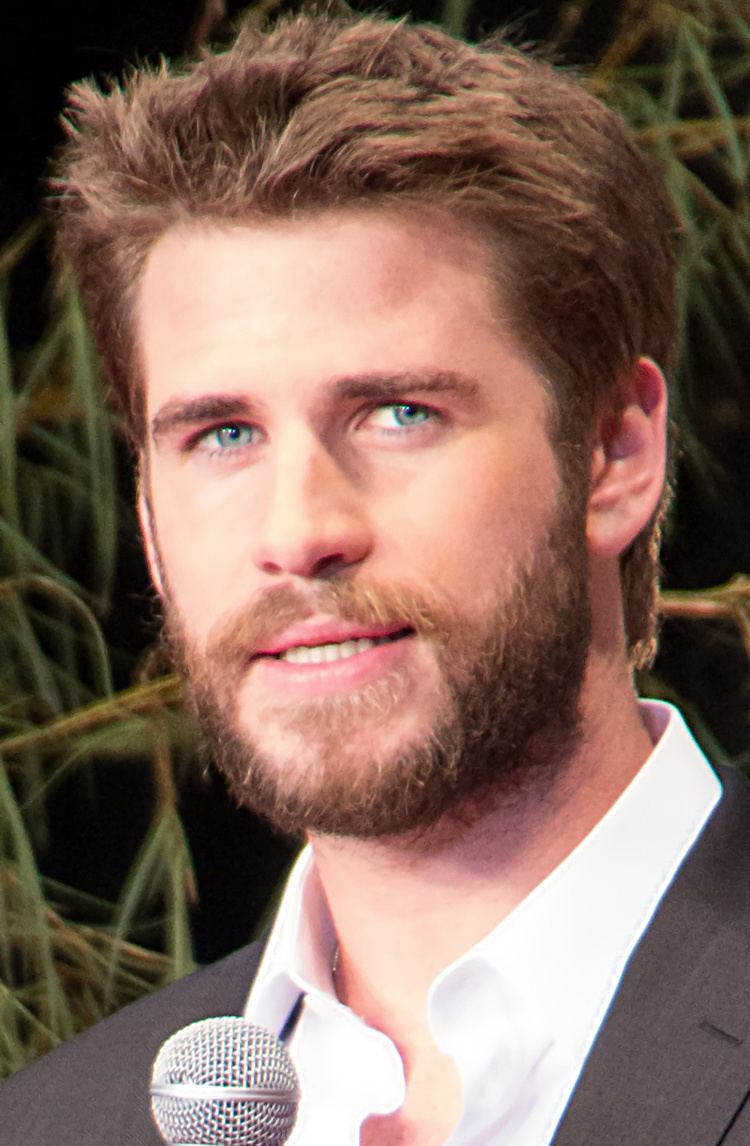 When Hemsworth was in year 8, he and his family relocated to Phillip Island, a small Australian island southeast of Melbourne. Hemsworth says he spent much of his time there surfing with his brothers. In March 2009, Hemsworth moved to the United States to pursue his career there. He and his brother Chris first stayed in the guest house of Chris's manager, William Ward, before renting their own Los Angeles apartment.
2007–2010: Career beginnings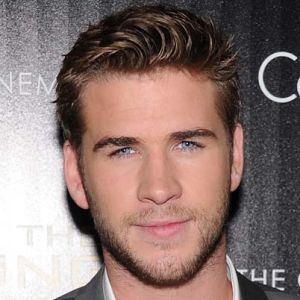 Prior to becoming an actor, Hemsworth laid floors for six months. He began to seriously consider following his elder brothers' footsteps in high school by participating in school plays. Eventually, Hemsworth retained an agent. He attended his first audition at the age of sixteen and began his career in 2007 with guest appearances on the shows Home and Away and McLeod's Daughters. The week of 8 July 2007, Hemsworth began filming episodes for Neighbours, an Australian soap opera his brother Luke had previously starred in. Hemsworth's character, Josh Taylor, was a recurring character from 2007 to 2008. In the show, Josh was an athletic paraplegic who supported and began a relationship with character Bridget Parker after she was paralysed down one side of her body in a car crash. In 2008, Hemsworth began acting on the children's television show The Elephant Princess, playing "Marcus", the lead guitarist of the protagonist's band. Hemsworth later had roles in the television series Satisfaction and starred in the British film Triangle. He also made a brief appearance as an MIT student in the film Knowing.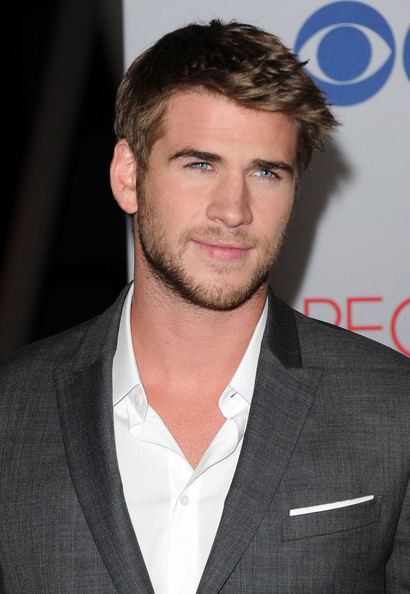 In 2009, Hemsworth was selected to act opposite Sylvester Stallone in Stallone's 2010 film, The Expendables, but his character was written out of the script (Hemsworth later co-starred in The Expendables 2). Hemsworth's brother, Chris, told Movieline that just a few hours after Hemsworth learned he would not appear in The Expendables, director Kenneth Branagh called to ask him to test for the lead role in the 2011 film Thor. Hemsworth moved to the States in March 2009 for screen tests. Though he eventually lost the part to Chris in May, Disney announced later the same week that Hemsworth had landed the part of Will Blakelee in the 2010 drama The Last Song, based on the Nicholas Sparks novel by the same name. Hemsworth plays the love interest of Miley Cyrus's character in the film. Nikki Finke reported that Hemsworth had been in Los Angeles for just three weeks and had not yet found an agent when he was cast. Hemsworth next appeared in the music video for Cyrus' "When I Look at You" which was recorded on 16 August 2009.
In September 2009, Hemsworth appeared at a dinner event to promote Foxtel, an Australian pay television company. In March 2010, Details magazine selected Hemsworth as one of their predictions for "The Next Generation of Hollywood's Leading Men". Later that month, it was announced that Hemsworth was in negotiations to star in Arabian Nights, a 3D action film that will be directed by Chuck Russell for Inferno Entertainment. It was later confirmed that he will be starring in the movie. He has also reportedly been offered the lead role in Northern Lights after Taylor Lautner withdrew from the David Ellison-financed project.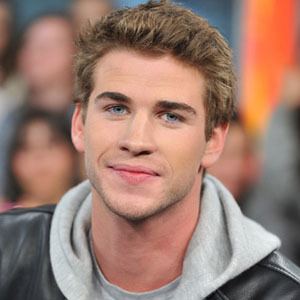 Hemsworth was the Nickelodeon Australian Kids' Choice Awards 2010 host. He and Miley Cyrus won the "Fave Kiss" category.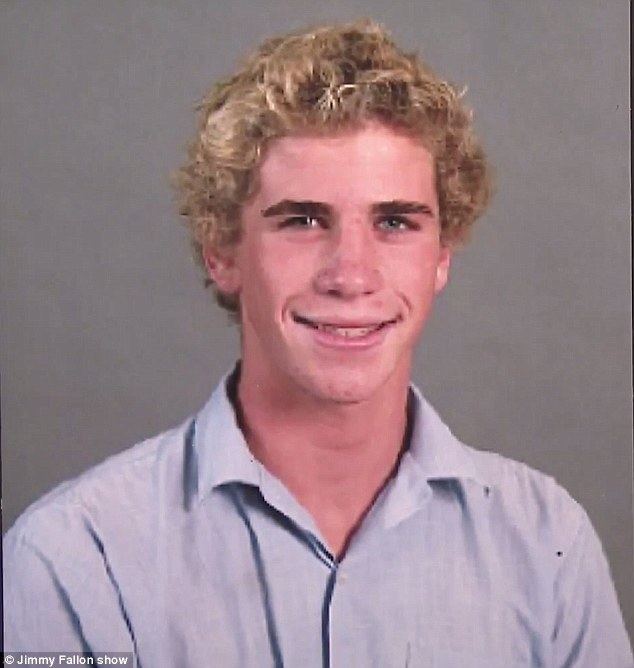 Hemsworth starred in the music video for "Colder Weather" by the Zac Brown Band.
2011–present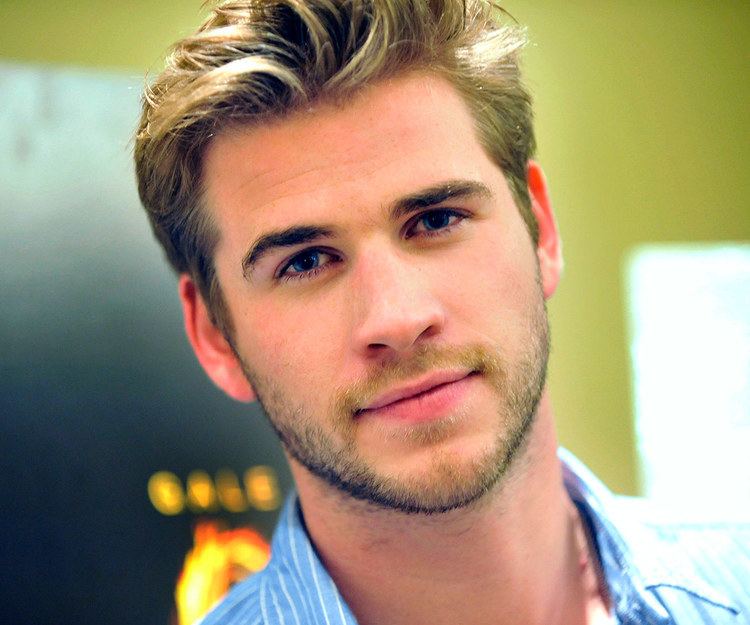 On 4 April 2011, Lionsgate announced Hemsworth to be one of the leads, Gale Hawthorne, in The Hunger Games, which was released in 2012. In June 2011, he became attached to war drama Love and Honor which also stars Aimee Teegarden and Teresa Palmer.
In 2013, Hemsworth appeared in Empire State, with Emma Roberts, and Paranoia, co-starring Harrison Ford, Gary Oldman and Amber Heard.
He reprised his role, Gale Hawthorne, in three sequels to The Hunger Games, The Hunger Games: Catching Fire, released in November 2013, The Hunger Games: Mockingjay – Part 1, released in November 2014, and The Hunger Games: Mockingjay – Part 2, released in November 2015.
On 11 June 2012, Los Angeles-based non-profit organization Australians in Film announced that Hemsworth would be honoured at an exclusive benefit dinner on 27 June 2012 in Hollywood. Hemsworth attended the invitation only event, held at the Intercontinental Hotel in Century City, with his then fiancée Miley Cyrus. It was their first public appearance together as an engaged couple. In 2015, Hemsworth portrayed the love interest of Kate Winslet's character in the Australian literary adaptation The Dressmaker, which was filmed in Victoria in the summer of 2014. In 2016, Hemsworth starred in director Roland Emmerich's 2016 film Independence Day: Resurgence.
Personal life
While filming The Last Song in June 2009, Hemsworth began a relationship with his co-star Miley Cyrus. After three years of having an on-again, off-again relationship, the couple announced their engagement in June 2012. They lived together in Los Angeles but ended their engagement in September 2013. In July 2014, Hemsworth noted that he and Cyrus would "always be best friends" and they had "an instantaneous and powerful connection." Rumors began in early 2016, stemming primarily from sightings of the couple together at his Malibu home and the reappearance of the engagement ring on Cyrus. Miley Cyrus confirmed in an interview on The Ellen DeGeneres Show in October 2016 that they were, once again, engaged.
Hemsworth is the ambassador of the Australian Childhood Foundation. Hemsworth talked about his association with the foundation, "I have the best parents you can have. They have worked in child protection for twenty years and have only ever given me encouragement and support. The world is a scary enough place as it is for children. It is important that home should always be a safe place for them." When asked if he believed he was a hero to children, Liam said he did not know, but that he would like to be a good role model.
Hemsworth is vegan and told Men's Fitness that he found "no negatives to eating like this. I feel nothing but positive, mentally and physically." He was named PETA's Sexiest Vegetarian Celebrity of 2016.
Awards and nominations
On 27 June 2012, Liam Hemsworth was presented with the Australians in Film Breakthrough Award for international success.
Filmography
Actor
2024
Land of Bad (completed)
as
Kinney
2022
Poker Face
as
Michael Nankervis
2020
James and the Giant Peach with Taika and Friends (TV Mini Series)
as
Aunt Spiker
- Chris Hemsworth, Liam Hemsworth & Nick Kroll join Taika Waititi to read James & the Giant Peach (2020) - Aunt Spiker
2020
Most Dangerous Game (TV Series short)
as
Dodge Tynes
- Game Over (2020) - Dodge Tynes
- What's Old is New Again (2020) - Dodge Tynes
- Always Get a Second Opinion (2020) - Dodge Tynes
- A Ship Is Safe Only In Port (2020) - Dodge Tynes
- You Always Remember Your First (2020) - Dodge Tynes
- Five For Fighting (2020) - Dodge Tynes
- Return Tools to Their Place (2020) - Dodge Tynes
- Please Whisper In Church (2020) - Dodge Tynes
- No Running on the Platform (2020) - Dodge Tynes
- Wash Hands After Using (2020) - Dodge Tynes
- The Start (2020) - Dodge Tynes
- The Acceptance (2020) - Dodge Tynes
- The Rules (2020) - Dodge Tynes
- The Motivation (2020) - Dodge Tynes
- The Offer (2020) - Dodge Tynes
2019
The Witcher (TV Series)
as
Geralt of Rivia
- Episode #4.1 - Geralt of Rivia
2019
Isn't It Romantic
as
Blake
2018
Tourism Australia: Dundee - The Son of a Legend Returns Home (Video short)
as
Wes Windsong
2016
The Duel
as
David Kingston
2016
Independence Day: Resurgence
as
Jake Morrison
2016
United World News Special: The War of 1996, a Special Report (Video short)
as
Jake Morrison
2016
Workaholics (TV Series)
as
Cushing Ward
- Wolves of Rancho (2016) - Cushing Ward
2015
The Hunger Games: Mockingjay - Part 2
as
Gale Hawthorne
2015
The Muppets. (TV Series)
as
Liam Hemsworth
- Bear Left Then Bear Write (2015) - Liam Hemsworth
2015
The Dressmaker
as
Teddy McSwiney
2015
Saturday Night Live (TV Series)
as
Liam Hemsworth
- Chris Hemsworth/Zac Brown Band (2015) - Liam Hemsworth (uncredited)
2014
The Hunger Games: Mockingjay - Part 1
as
Gale Hawthorne
2014
Cut Bank
as
Dwayne McLaren
2013
The Hunger Games: Catching Fire
as
Gale Hawthorne
2013
Empire State
as
Chris Potamitis
2013
Love and Honor
as
Mickey Wright
2012
The Expendables 2
as
Billy The Kid
2012
The Hunger Games
as
Gale Hawthorne
2010
Miley Cyrus: When I Look at You (Music Video short)
as
Liam Hemsworth
2010
The Last Song
as
Will Blakelee
2008
The Elephant Princess (TV Series)
as
Marcus
- Revelation (2009) - Marcus
- Sea Change (2009) - Marcus
- Courtroom Jewel (2009) - Marcus
- Princess Amanda (2009) - Marcus
- Almost Too Famous (2009) - Marcus
- Masquerade Ball (2009) - Marcus
- The Big Gig (2009) - Marcus
- Happy Birthday Anala (2009) - Marcus
- Time After Time (2009) - Marcus
- Dancing Queen (2009) - Marcus
- Butterfly Kiss (2009) - Marcus
- Warts & All (2008) - Marcus
- Lean on Me (2008) - Marcus
- The Powerful Ballad (2008) - Marcus
- Kuru the Guru (2008) - Marcus
- Rabbit Season (2008) - Marcus
- Don't Call Me Princess (2008) - Marcus
- Coming of Age (2008) - Marcus
2009
Satisfaction (TV Series)
as
Marc
- Spilt Kisses (2009) - Marc
- Apples (2009) - Marc
2007
Neighbours (TV Series)
as
Josh Taylor
2007
McLeod's Daughters (TV Series)
as
Damo
- Leaving the Nest (2007) - Damo
2007
Home and Away (TV Series)
- Episode #1.4372 (2007)
Miscellaneous
2017
Gruen (TV Series) (footage and stills - 1 episode)
- Eggs (2017) - (footage and stills: Twitter)
Soundtrack
2019
Isn't It Romantic (performer: "Express Yourself")
Thanks
2015
The Mockingjay Lives: The Making of the Hunger Games: Mockingjay Part 1 (Video documentary) (special thanks)
Self
2022
Limitless (TV Series documentary)
as
Self
- Shock (2022) - Self
2021
The Craig Caddell Show (TV Series)
as
Self
- Yoga with Chris and Lam Hemsworth (2021) - Self
2020
Hollywood Insider (TV Series)
as
Self
- The Rise and Fall of Young Adult Dystopian Adaptation Franchises: 'Hunger Games', 'Harry Potter' (2021) - Self
- The Rise and Journey of Jennifer Lawrence: The Most Down to Earth Oscar Winner (2021) - Self
- 32 Facts Marvel Cinematic Universe MCU, Spider-Man, Iron Man, Thor, Avengers, Black Panther & More (2020) - Self
2020
Dish Nation (TV Series)
as
Self
- Episode #9.36 (2020) - Self
2010
Entertainment Tonight (TV Series)
as
Self / Self - The Hunger Games
- ET's Exclusive First Look! (2019) - Self
- ET's Hanging with Hollywood's Biggest Stars! (2019) - Self
2019
Red Carpet Report (TV Series short)
as
Self
- Avengers Endgame Premiere (2019) - Self
2019
This Morning (TV Series)
as
Self
- Episode dated 12 April 2019 (2019) - Self
2013
Live with Kelly and Mark (TV Series)
as
Self - Guest / Self
- Liam Hemsworth/Trevor Noah/Christina Hendricks/Avril Lavigne (2019) - Self
- Fe-BREW-ary/Liam Hemsworth (2019) - Self
- Guest Co-Host John Leguizamo/Liam Hemsworth/Anna Chlumsky/Dr. Wendy Bazilian (2016) - Self - Guest
- Liam Hemsworth/CeeLo Green (2015) - Self - Guest
- Liam Hemsworth/Katherine Heigl/Tony Robbins (2014) - Self - Guest
- Sandra Bullock/Liam Hemsworth/Ariana Grande & Nathan Sykes (2013) - Self - Guest
- Liam Hemsworth/Chiwetel Ejiofor (2013) - Self - Guest
- Episode dated 5 August 2013 (2013) - Self - Guest
2019
Lorraine (TV Series)
as
Self - Guest
- Episode dated 25 February 2019 (2019) - Self - Guest
2019
Sunday Today with Willie Geist (TV Series)
as
Self - Guest
- Liam Hemsworth (2019) - Self - Guest
2019
The Late Late Show with James Corden (TV Series)
as
Self
- Liam Hemsworth/Rebel Wilson/Priyanka Chopra (2019) - Self
2012
Good Morning America (TV Series)
as
Self - Guest
- Episode #44.29 (2019) - Self - Guest
- Episode dated 22 June 2016 (2016) - Self - Guest
- Episode dated 21 June 2016 (2016) - Self - Guest
- Episode dated 18 November 2015 (2015) - Self - Guest
- Episode dated 21 November 2013 (2013) - Self - Guest
- Episode dated 20 November 2013 (2013) - Self - Guest
- Episode dated 5 August 2013 (2013) - Self - Guest
- Episode dated 16 August 2012 (2012) - Self - Guest
- Episode dated 20 March 2012 (2012) - Self - Guest
2014
The Tonight Show Starring Jimmy Fallon (TV Series)
as
Self - Guest / Self
- Liam Hemsworth/Jessica Williams/Rob Gronkowski/Ronnie Milsap/Little Big Town (2019) - Self
- Liam Hemsworth/Nick Jonas (2016) - Self - Guest
- Liam Hemsworth/Katherine Heigl/Sebastian Maniscalco (2014) - Self - Guest
2014
Extra (TV Series)
as
Self
- Episode #25.127 (2019) - Self
- Episode #24.33 (2017) - Self
- Episode #21.55 (2014) - Self
2018
Vanity Fair: Rebel Wilson Recreates Rom-Coms with Liam Hemsworth and Adam Devine (Video short)
as
Self
2014
Saturday Night Live (TV Series)
as
Self
- Larry David/Miley Cyrus (2017) - Self (uncredited)
- Woody Harrelson/Kendrick Lamar (2014) - Self (uncredited)
2016
EXTRAS-The Hunger Games (TV Mini Series documentary)
as
Self
- The Phenomenon (2016) - Self
- The Tribute Diaries (2016) - Self
- Combat Zone (2016) - Self
- The Cast Says Goodbye (2016) - Self
- Unbreakable Bonds (2016) - Self
- One Vision (2016) - Self
- The Alliance (2016) - Self
2011
Made in Hollywood: Teen Edition (TV Series short)
as
Self
- The Creative Team Behind "Independence Day: Resurgence" Blu-ray (2016) - Self
- Acting Featuring 'Skyline' (2011) - Self
2010
Made in Hollywood (TV Series)
as
Self
- Deepwater Horizon/The Dressmaker (2016) - Self
- Independence Day: Resurgence/The Neon Demon/Eat That Question: Frank Zappa in His Own Words (2016) - Self
- Academy Awards Spotlight 2016 (2016) - Self
- Episode #9.10 (2013) - Self
- Episode #8.39 (2013) - Self
- Episode #5.21 (2010) - Self
2012
Conan (TV Series)
as
Self - Guest
- Liam Hemsworth/Lea DeLaria/Twin Peaks (2016) - Self - Guest
- The Stars of The Hunger Games: Mockingjay - Part 2 (2015) - Self - Guest
- Conan & Andy's Laughquest '13 in 3D (2013) - Self - Guest
- El episodo con el titulo español (2012) - Self - Guest
2016
Another Day: The Making of 'Independence Day: Resurgence' (Video documentary)
as
Self - 'Jake Morrison'
2016
In Character with... (TV Series)
as
Self
- Independence Day: Resurgence (2016) - Self
2016
The Late Show with Stephen Colbert (TV Series)
as
Self - Guest
- Liam Hemsworth/Ana Gasteyer/Paul Mecurio (2016) - Self - Guest
2016
WGN Morning News (TV Series)
as
Self
- Episode dated 13 June 2016 (2016) - Self
2016
The Graham Norton Show (TV Series)
as
Self - Guest
- Dwayne 'The Rock' Johnson/Liam Hemsworth/Jeff Goldblum/Nicola Adams/Tom Odell (2016) - Self - Guest
2016
The Insider (TV Series)
as
Self
- Episode #12.219 (2016) - Self
2016
Independence Day: A Legacy Surging Forward (Video documentary short)
as
Self - 'Jake Morrison'
2016
Pawns No More: Making the Hunger Games: Mockingjay Part 2 (Video documentary)
as
Self
2016
The Hunger Games: Going Rogue (the Cast) (Video documentary short)
as
Self - 'Gale Hawthorne'
2016
Underground Terror: Battling the Lizard Mutts (Video documentary short)
as
Self - 'Gale Hawthorne'
2016
Welcome to the 76th Hunger Games: On Location in Atlanta, Paris & Berlin (Video documentary short)
as
Self - 'Gale Hawthorne'
2016
Ant & Dec's Saturday Night Takeaway (TV Series)
as
Self
- Episode #13.4 (2016) - Self
2016
Garbage Time with Katie Nolan (TV Series)
as
Self
- Episode #2.23 (2016) - Self
2013
Días de cine (TV Series)
as
Self - Interviewee
- Episode dated 26 November 2015 (2015) - Self - Interviewee
- Episode dated 21 November 2013 (2013) - Self - Interviewee
2015
Film '72 (TV Series)
as
Self - Interviewee
- Episode #44.10 (2015) - Self - Interviewee
2015
Late Night with Seth Meyers (TV Series)
as
Self - Guest
- Liam Hemsworth/John Mulaney/Mutemath/Emily Armstrong (2015) - Self - Guest
2015
Circus Halligalli (TV Series)
as
Self
- Jennifer Lawrence, Liam Hemsworth, Josh Hutcherson (2015) - Self
2010
Jimmy Kimmel Live! (TV Series)
as
Self - Guest
- Liam Hemsworth/Tracee Ellis Ross/Jewel and Kool & the Gang (2015) - Self - Guest
- After the Oscars 2014 (2014) - Self - Guest
- Episode #11.28 (2013) - Self - Guest
- Episode #8.113 (2010) - Self - Guest
2015
Smosh (TV Series)
as
Self
- JENNIFER LAWRENCE PRANKS SMOSH (#PrankItFwd) (2015) - Self
2014
Weekend Ticket (TV Series short)
as
Self
- Episode #3.141 (2015) - Self
- Episode #2.89 (2014) - Self
2015
The Hunger Games: The Phenomenon (TV Short documentary)
as
Self
2015
Nickelodeon Kids' Choice Awards 2015 (TV Special)
as
Self
2015
Combat Zone: Stunts of Mockingjay Part 1 (Video short)
as
Self
2015
The Mockingjay Lives: The Making of the Hunger Games: Mockingjay Part 1 (Video documentary)
as
Self / Gale Hawthorne
2014
Sky News: Sunrise (TV Series)
as
Self
- Episode dated 22 November 2014 (2014) - Self
2014
IMDb: What to Watch (TV Series documentary)
as
Self
- The Hunger Games: Mockingjay - Part 1 (2014) - Self
2014
Wetten, dass..? (TV Series)
as
Self - Guest
- Episode #1.214 (2014) - Self - Guest
2014
Inside District 12: The Hob (Video documentary short)
as
Self
2013
Entertainers with Byron Allen (TV Series documentary)
as
Self - Guest
- Episode dated 9 December 2013 (2013) - Self - Guest
2013
Cinema 3 (TV Series)
as
Self - Interviewee
- Episode dated 21 November 2013 (2013) - Self - Interviewee
2013
Late Night with Jimmy Fallon (TV Series)
as
Self - Guest
- Episode dated 21 November 2013 (2013) - Self - Guest
2013
MTV's Catching Fire Fan Tribute (TV Special)
as
Self
2013
Surviving the Game - Making the Hunger Games: Catching Fire (Documentary)
as
Self
2012
The Tonight Show with Jay Leno (TV Series)
as
Self - Guest
- Episode #22.27 (2013) - Self - Guest
- Episode #20.115 (2012) - Self - Guest
2013
Teen Choice Awards 2013 (TV Special)
as
Self - Presenter
2013
The Daily Show (TV Series)
as
Self - Guest
- Liam Hemsworth (2013) - Self - Guest
2013
2013 MTV Movie Awards (TV Special)
as
Self - Winner & Presenter
2013
The 39th Annual People's Choice Awards (TV Special)
as
Self - Winner
2012
Chase the Stars: The Cast of 'The Hunger Games' (Video documentary)
as
Self
2012
The World Is Watching: Making the Hunger Games (Video documentary)
as
Self
2012
Up Close with Carrie Keagan (TV Series)
as
Self - Guest
- Episode dated 17 August 2012 (2012) - Self - Guest
- Episode dated 20 March 2012 (2012) - Self - Guest
2012
Punk'd (TV Series)
as
Self
- Miley Cyrus (2012) - Self
2012
47th Annual Academy of Country Music Awards (TV Special)
as
Self
2012
Big Morning Buzz Live (TV Series)
as
Self
- The Hunger Games Cast/Kelly Lynch/John Schneider (2012) - Self
- Josh Hutcherson/Liam Hemsworth/Mariel Hemingway/June Ambrose (2012) - Self
2012
Hunger Games: Cast Interviews (Video documentary short)
as
Self
2012
The Ellen DeGeneres Show (TV Series)
as
Self - Guest
- Episode #9.129 (2012) - Self - Guest
2012
The Hunger Games Premiere (TV Special)
as
Self
2012
1st AACTA Awards (TV Special)
as
Self - Presenter: Iinternational AACTA Awards)
2012
The 38th Annual People's Choice Awards (TV Special)
as
Self - Nominee
2010
The Project (TV Series)
as
Self
- Episode #1.166 (2010) - Self
Archive Footage
2015
Entertainment Tonight (TV Series)
as
Self
- The Return of Valley Girl (2020) - Self
- Avengers in Quarantine (2020) - Self
- ET Exclusives (2019) - Self
- Stars (2019) - Self
- American Idol Preview! (2019) - Self
- ET's Oscar Monday Blowout! (2019) - Self
- Dwayne Johnson's New Project! (2019) - Self
- Celebrity Pets Unleased! (2019) - Self
2020
Miley Cyrus - A Real Person (Video documentary)
as
Self
2019
Ok! TV (TV Series)
as
Self
- Episode #5.37 (2019) - Self
- Episode #4.117 (2019) - Self
2015
Extra (TV Series)
as
Self
- Episode #25.296 (2019) - Self
- Episode #25.295 (2019) - Self
- Episode #23.223 (2017) - Self
- Episode #23.18 (2016) - Self
- Episode dated 18 June 2016 (2016) - Self
- Episode #22.203 (2016) - Self
- Episode #22.100 (2016) - Self
- Episode dated 21 November 2015 (2015) - Self
- Episode dated 18 July 2015 (2015) - Self
2019
Cancelled (TV Series documentary)
- Independence Day 3 (2019)
2018
La noche de... (TV Series documentary)
as
Self
- La modista (2018) - Self
2017
Access Hollywood (TV Series)
as
Self
- Episode #21.276 (2017) - Self
2017
Say Goodnight Kevin (TV Series)
as
Jake Morrison
- Independence Day: Resurgence (2017) - Jake Morrison
2015
Inside Edition (TV Series documentary)
as
Self
- Episode dated 10 July 2015 (2015) - Self
2015
Live with Kelly and Mark (TV Series)
as
Self - The Hunger Games
- Liam Hemsworth/Sofia Vergara/Florida Georgia Line (2015) - Self - The Hunger Games
2014
The Fabulous Life of (TV Series documentary)
as
Self
- Miley Cyrus (2014) - Self
2013
Chelsea Lately (TV Series)
as
Adam Cassidy in 'Paranoia'
- Episode #7.121 (2013) - Adam Cassidy in 'Paranoia'
2013
Movie Guide (TV Series)
as
Adam Cassidy
- Movie Guide 2: Part 11 (2013) - Adam Cassidy
2012
Made in Hollywood (TV Series)
as
Self
- Episode #7.22 (2012) - Self
References
Liam Hemsworth Wikipedia
(Text) CC BY-SA