House

House of Bonaparte




Name

Letizia Ramolino




Siblings

Joseph Fesch







Issue

Joseph, King of Spain Napoleon I, Emperor of the French Lucien, 1st Prince of Canino and Musignano Elisa, Grand Duchess of Tuscany Louis I, King of Holland Pauline, Princess and Duchess of Guastalla Caroline, Queen of Naples Jerome, King of Westphalia




Father

Giovanni Geronimo Ramolino




Mother

Angela Maria Pietrasanta




Died

February 2, 1836, Rome, Italy




Spouse

Carlo Buonaparte (m. 1764)




Children

Napoleon, Joseph Bonaparte, Lucien Bonaparte




Parents

Giovanni Geronimo Ramolino, Nobile Angela Maria Pietrasanta




Similar People

Carlo Buonaparte, Napoleon, Lucien Bonaparte, Joseph Bonaparte, Caroline Bonaparte
Tv kalendar 24 08 2015 vizigoti u rimu bartolomejska noc letizia ramolino preplivan la manche
Nobile Maria Letizia Buonaparte née Ramolino (Marie-Lætitia Ramolino, Madame Mère de l'Empereur) (24 August 1750 – 2 February 1836) was an Italian noble, mother of Napoleon I of France.
Contents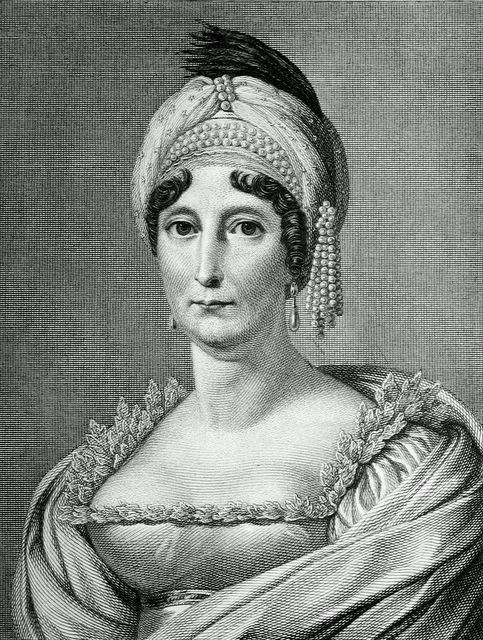 Life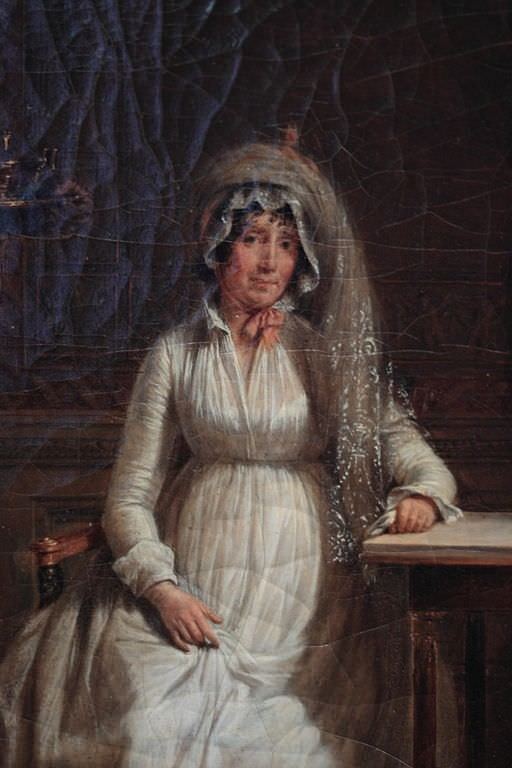 She was born in Ajaccio, Corsica, Republic of Genoa, the daughter of Nobile Giovanni Geronimo Ramolino (13 April 1723 – 1755), Captain of Corsican Regiments of Chivalry and Infantry in the Army of the Republic of Genoa, and his wife Nobile Angela Maria Pietrasanta (circa 1725–1790). The distant cousins of the Ramolinos were a low rank of nobility in the Republic of Genoa. Like most such girls in the 18th century, Letizia was educated at home. After the death of her father, her mother remarried the Swiss-born naval officer Franz Fesch, a captain in the service of the Republic of Genoa stationed on Corsica, and gave birth to two children, among them her half-brother Joseph Fesch.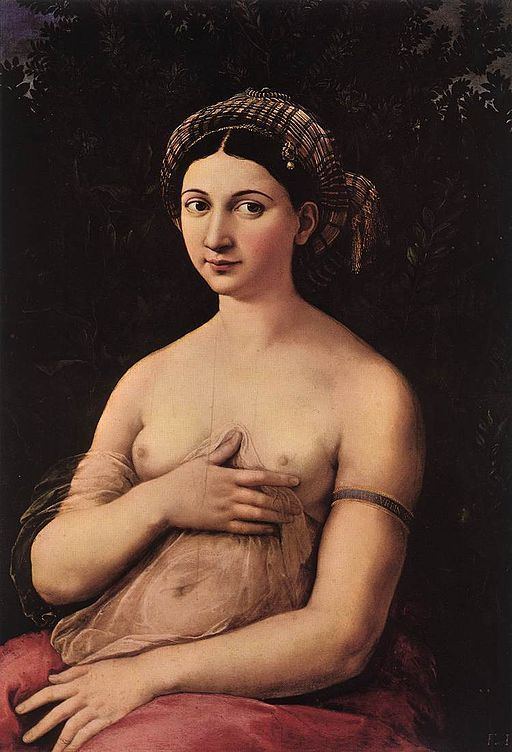 On 2/7 June 1764, when she was thirteen, Letizia married the trainee attorney Carlo Buonaparte, himself only seventeen, at Ajaccio. First pregnant a few months later, she went on to give birth to thirteen children, eight of whom survived infancy, and most of whom were created monarchs by Napoleon: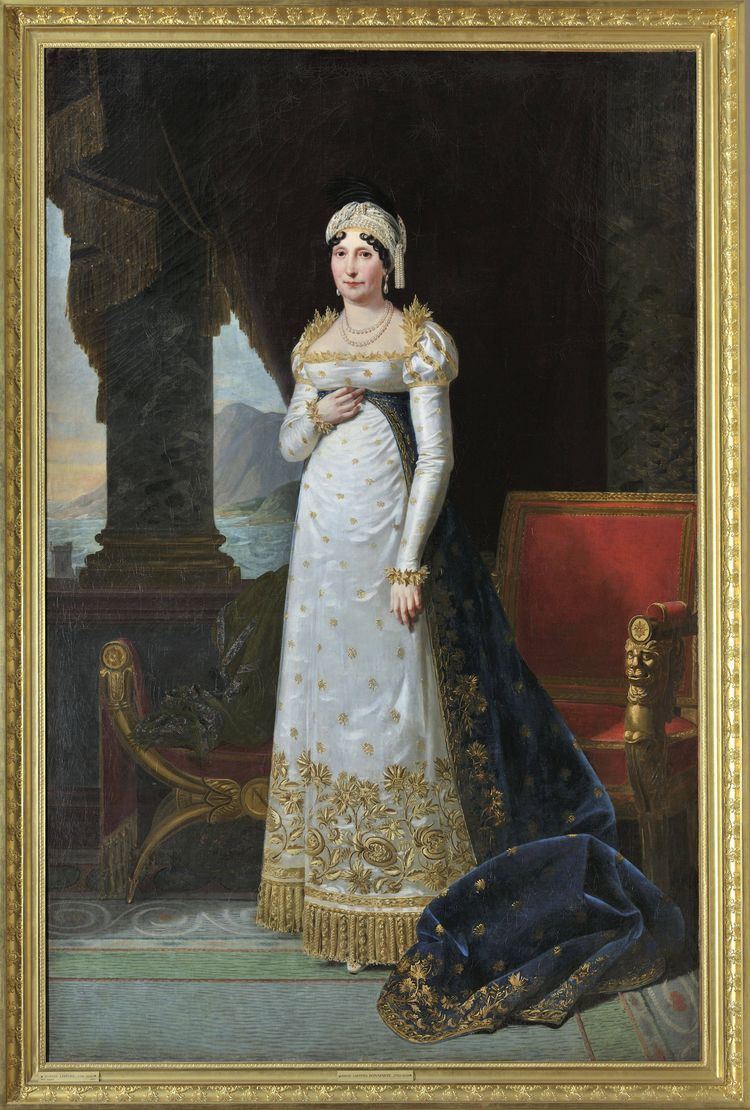 Napoleone Buonaparte (born and died 17 August 1765).
Maria Anna Buonaparte (3 January 1767 – 1 January 1768).
Joseph Bonaparte (7 January 1768 – 28 July 1844) King of Naples and Sicily, King of Spain and the Indies, and Comte de Survilliers, he married on 1 August 1794 Marie Julie Clary.
Napoleon Bonaparte (15 August 1769 – 5 May 1821), namesake of his deceased older brother and Emperor of the French, he married on 9 March 1796 to Joséphine de Beauharnais and secondly on 1 April 1810 to Marie Louise, Duchess of Parma, Archduchess of Austria.
Maria Anna Buonaparte (born and died 1770), namesake of her deceased older sister.
Maria Anna Buonaparte (14 July 1771 – 23 November 1771), namesake of her deceased older sisters.
A stillborn son (1773).
Lucien Bonaparte (21 March 1775 – 29 June 1840), Prince of Canino and Musignano, married on 5 May 1794 to Christine Boyer and secondly on 26 October 1803 to Alexandrine de Bleschamp, widow of Hippolyte Jouberthon, known as "Madame Jouberthon".
Maria Anna (Elisa) Bonaparte (3 January 1777 – 7 August 1820), namesake of her deceased older sisters, Grand Duchess of Tuscany, married on 5 May 1797 to Felice Pasquale Baciocchi, named Prince of Lucca.
Louis Bonaparte (2 September 1778 – 25 July 1846), King of Holland, married on 4 January 1802 to Hortense de Beauharnais.
Pauline Bonaparte (20 October 1780 – 9 June 1825), Sovereign Princess and Duchess of Guastalla, married 5 May 1797 to Victor-Emmanuel Leclerc and married secondly on 28 August 1803 Camillo Borghese, 6th Prince of Sulmona.
Caroline Bonaparte (25 March 1782 – 18 May 1839), Grand Duchess of Jülich-Cleves-Berg, wife of Joachim Murat, later queen consort of Naples.
Jérôme Bonaparte (15 November 1784 – 24 June 1860), King of Westphalia, married firstly on December 24 1803 to Elizabeth Patterson, secondly on 22 August 1807 to princess Catharina of Württemberg and thirdly to Justine Bartolini-Baldelli.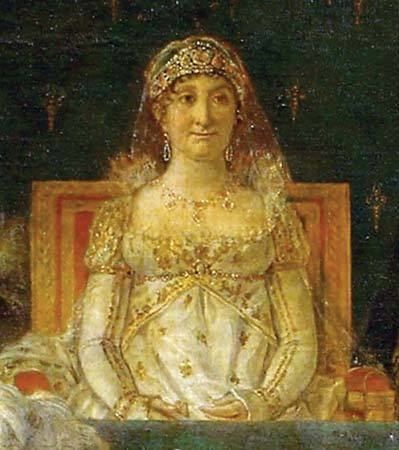 Letizia and her husband Carlo befriended with the island's governor, Mr de Marbeuf and the intendant, Bertrand de Boucheporn whose wife was the godmother of their son Louis (1778), the future king of Holland. These friendships might have helped to have Napoleon admitted to the Brienne cadet school (1779).
She was a harsh mother, and had a very down-to-earth view of most things. When most European mothers bathed children perhaps once a month, she had her children bathed every other day.
Letizia spoke Italian and Corsican, and never learned French. In 1785, when she was 35, her husband died of cancer. She was decreed "Madam, the Mother of His Imperial Majesty The Emperor" (Madame Mère de l'Empereur), Imperial Highness, on 18 May 1804 or 23 March 1805. Napoleon paid her 25,000 francs a month. In 1814 she shared Napoleon's exile in Elba, where he treated her fondly. After 1815 she moved to Rome, in Palazzo D'Aste-Bonaparte in piazza Venezia, where she lived out her days with her younger brother Joseph Fesch. She died of old age in 1836, aged 85, three weeks before the 51st anniversary of her husband's death. By then she was nearly blind and had outlived her most famous son Napoleon by 15 years. During her years in Rome, she rarely saw any other family members than her brother, who rarely left her. For a time the painter Anna Barbara Bansi served as her companion.
References
Letizia Ramolino Wikipedia
(Text) CC BY-SA