House

Beauharnais




Name

Hortense Beauharnais




Siblings

Eugene de Beauharnais







Tenure

5 June 1806 – 1 July 1810




Burial

St Pierre-St Paul Church, Rueil-Malmaison, France




Issue

Napoleon Charles, Prince Royal of Holland Louis II of Holland Napoleon III of France Charles de Morny, 1st Duke of Morny (illegitimate)




Father

Alexandre de Beauharnais




Mother

Josephine de Beauharnais




Died

October 5, 1837, Canton of Thurgau, Switzerland




Spouse

Louis Bonaparte (m. 1802–1846)




Parents

Josephine de Beauharnais, Alexandre de Beauharnais




Children

Napoleon III, Napoleon Louis Bonaparte, Napoleon Charles Bonaparte, Charles de Morny, Duke of Morny




Similar People

Josephine de Beauharnais, Louis Bonaparte, Napoleon III, Alexandre de Beauharnais, Eugene de Beauharnais
Thera coppens over hortense de beauharnais
Hortense Eugénie Cécile Bonaparte ([ɔʁtɑ̃s øʒeni sesil bɔnapaʁt]) (née de Beauharnais, [də boaʁnɛ]) (10 April 1783 – 5 October 1837), Queen consort of Holland, was the stepdaughter of Emperor Napoléon I, being the daughter of his first wife, Joséphine de Beauharnais. She later became the wife of the former's brother, Louis Bonaparte, King of Holland, and the mother of Napoléon III, Emperor of the French. She had also an illegitimate son, The 1st Duc de Morny, by her lover, the Comte de Flahaut.
Contents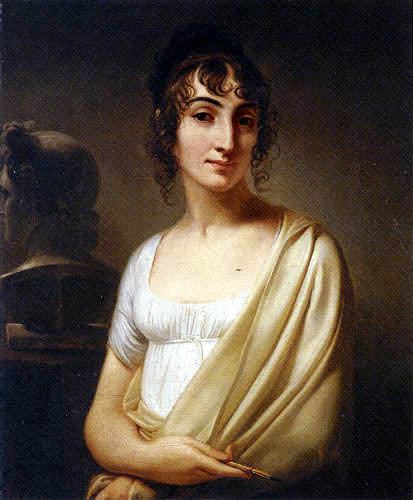 Early life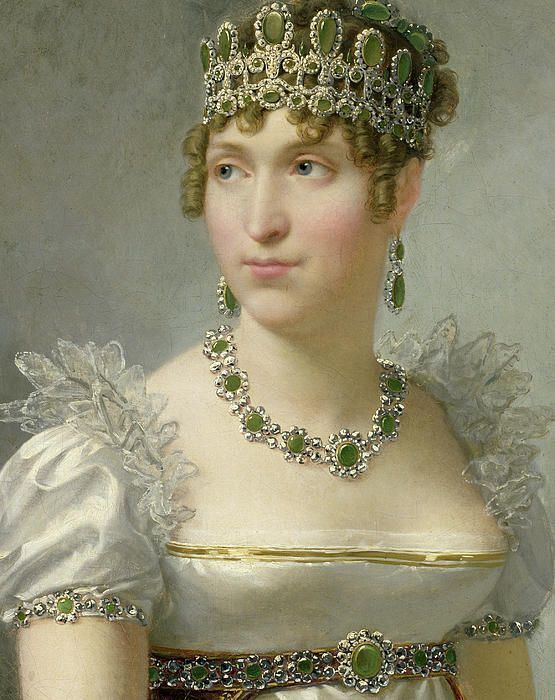 Hortense was born in Paris, France on 10 April 1783, the daughter of Alexandre, Vicomte de Beauharnais and Joséphine Tascher de la Pagerie. Her parents separated shortly after her birth. Her father was executed on 23 July 1794, at the time of the French Revolution, a few days before the end of the Reign of Terror. Her mother was imprisoned in the Carmelites prison, from which she was released on 6 August 1794, thanks to the intervention of her best friend Thérèse Tallien. Two years later, her mother married Napoléon Bonaparte.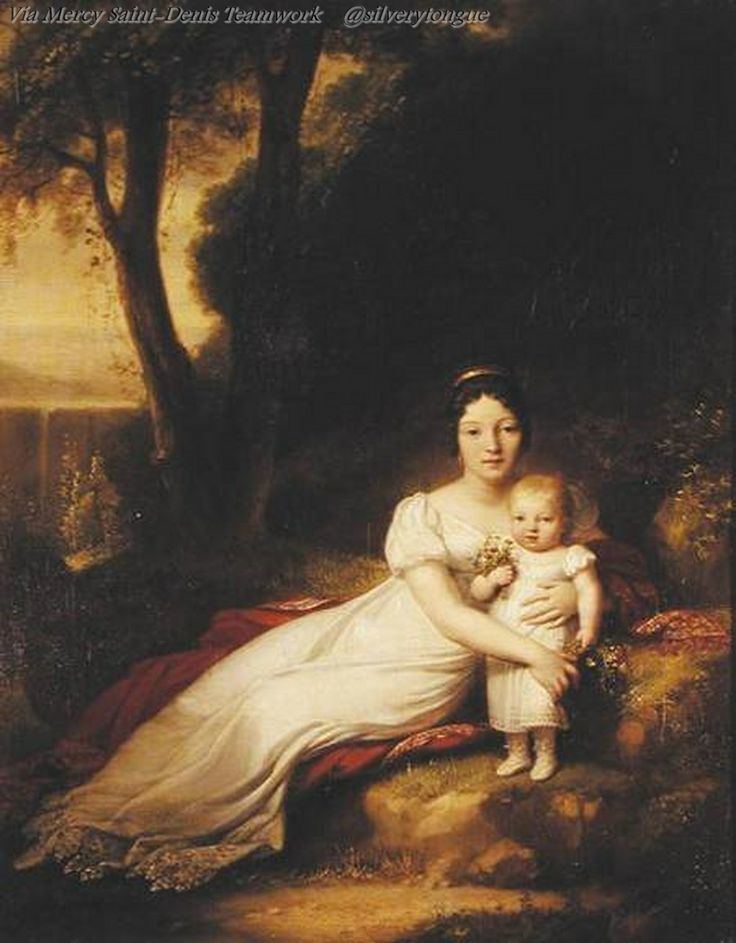 Hortense was described as having been an amusing and pretty child with long, pale golden-blonde hair and blue eyes. She received her education at the school of Madame Jeanne Campan in St-Germain-en-Laye together with Napoléon's youngest sister Caroline Bonaparte, who later married Joachim Murat. She had an elder brother, Eugène de Beauharnais. Hortense was an accomplished amateur musical composer and supplied the army of her stepfather with rousing marches, including Partant pour la Syrie. She also enjoyed playing games and particularly excelled at billiards.
Marriage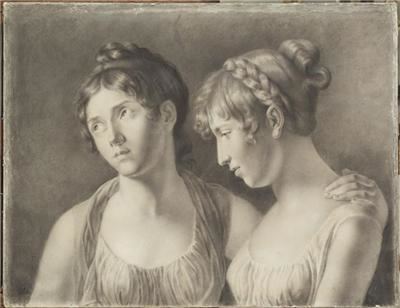 In 1802, at Napoléon's request, Hortense married his brother Louis Bonaparte. The couple had three sons:
Napoléon Louis Charles Bonaparte (10 October 1802 - 5 May 1807)
Napoléon Louis Bonaparte (11 October 1804 - 17 March 1831)
Charles Louis Napoléon Bonaparte, later His Imperial Majesty Napoléon III, Emperor of the French (20 April 1808- 9 January 1873)
Queen of Holland (1806–1810)
In 1806, Napoléon appointed his brother Louis to be the King of Holland, and Hortense accompanied her husband to The Hague. Hortense's negativity towards being appointed Queen of Holland was twofold: First, it was necessary for her to move there with Louis, with whom she did not get along, and second, she had to leave her life as a celebrated member of Parisian society. She had hoped to be "a Queen of Holland in Paris", but Napoléon did not agree. She was therefore forced to depart with Louis to the Netherlands, where she arrived on 18 June 1806.
Queen Hortense was pleasantly surprised by the warm welcome from the public. She quickly became accustomed to life in the Netherlands and came to like the country. She was present at official celebrations and ceremonies, visited the market places where she made large purchases, and was much liked by the public, which annoyed her husband. She learned water colour painting and made trips around the countryside. Nevertheless, she hated her stay there because of her bad relationship with King Louis: The couple lived in different parts of the palace and avoided each other at every opportunity, with Hortense describing herself as a prisoner. In 1807, her son died; she was subsequently allowed to visit France as the climate there was considered better for her other son Louis-Napoléon. She remained in France, again pleased by her status as queen at the French court, until 1810, when Napoléon forced her to return to the Netherlands at his new wedding—he did not consider it suitable to have the daughter of his former spouse at court. Hortense returned temporarily to the Netherlands, but on 1 June 1810, she was allowed to leave again on the pretext of her health.
In 1810, after his Dutch kingdom was taken away from him, Louis remained in Holland for nearly three years, turning to writing and poetry. Louis wrote to Napoléon after the latter's defeat in Russia to request that the Dutch throne be restored to him. However, Napoléon refused. Louis finally returned to France in 1813. He spent much of his later life in Italy.
Illegitimate son
Hortense was now free to respond to the romantic overtures of the man whom she had long admired, Colonel Charles Joseph, Comte de Flahaut, a sophisticated, handsome man rumoured to be the illegitimate son of Talleyrand. They soon became lovers. In 1811, at an unspecified inn in Switzerland, close to Lake Geneva, Hortense secretly gave birth to a son by de Flahaut,
Charles Auguste Louis Joseph ( 21 October 1811 - 10 March 1865), created Duke of Morny by his half-brother, Napoléon III, in 1862.
Only her brother Eugène, Adélaïde Filleul de Souza, de Flahaut's mother, and her closest companions were aware of her pregnancy and the subsequent birth. She had used poor health to explain her prolonged visit to Switzerland, the journey having been arranged by Adélaïde. Hortense cleverly disguised her pregnancy (she was, by then, in her sixth month) during the baptism of Napoléon's son, Napoléon II, when she was chosen to be one of the child's godmothers, an honour she shared with Madame Mère, mother of the Emperor.
Later years
At the Bourbon Restoration in 1814, Hortense received the protection of Alexander I of Russia. At his instigation, she was granted the title of Duchess of Saint-Leu (duchesse de Saint-Leu) by King Louis XVIII on 30 May 1814. During the Hundred Days, however, Hortense supported her stepfather and brother-in-law Napoléon. This led to her banishment from France after his final defeat. She traveled in Germany and Italy before purchasing the Château of Arenenberg in the Swiss canton of Thurgau in 1817. She lived there until her death on 5 October 1837, at the age of fifty-four. She is buried next to her mother Joséphine in the Saint-Pierre-Saint-Paul church in Rueil-Malmaison.
A portrait of Hortense hangs at Ash Lawn-Highland, the Virginia plantation home of James Monroe, fifth President of the United States. It was one of three portraits given by Hortense to Monroe's daughter Eliza, who went to school with Hortense in France. (The other two portraits are of Hortense's brother Eugène de Beauharnais and of Jeanne-Louise-Henriette Campan, the headmistress of the school attended by Hortense and Eliza.) Eliza's daughter, Hortensia Monroe Hay, was named in honour of Hortense.
Titles and styles
10 April 1783 - 4 January 1802: Mademoiselle Hortense de Beauharnais
4 January 1802 - 18 May 1804: Madame Louis Bonaparte
18 May 1804 - 5 June 1806: Her Imperial Highness French Princess Louis Bonaparte
5 June 1806 - 1 July 1810: Her Majesty The Queen of Holland
5 July 1810 - 22 June 1815: Her Imperial Highness French Princess Louis Bonaparte
22 June 1815 - 5 October 1837: The Duchess of Saint-Leu
References
Hortense de Beauharnais Wikipedia
(Text) CC BY-SA