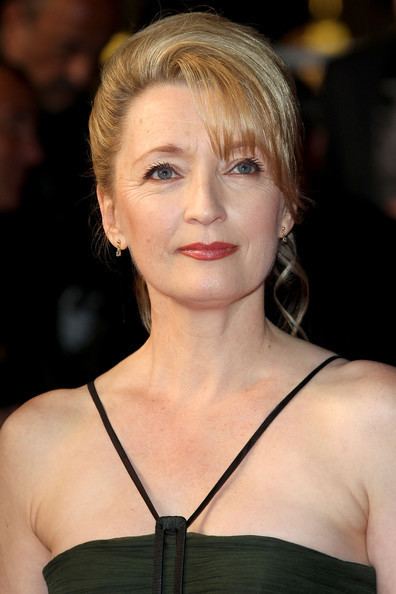 Manville was born in Brighton, Sussex, to a former ballet dancer mother and a taxicab driver father. She was brought up in nearby Hove, as one of three daughters. Training as a soprano singer from age 8, she twice became under-18 champion of Sussex. She began acting as a teenager, appearing in television series such as King Cinder. As a result, at age 15, she gained a place at the Italia Conti Academy of Theatre Arts.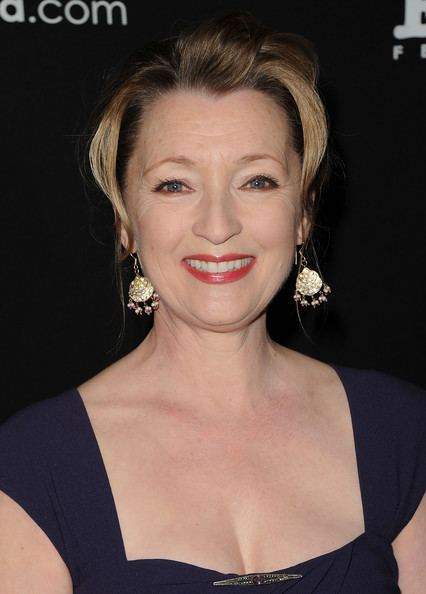 After turning down teacher Arlene Phillips' invitation to join her new dance troupe Hot Gossip, she was taught improvisation by Italia Conti teacher Julia Carey. She made her professional stage debut in the 1972 West End musical I and Albert directed by John Schlesinger and paid for her first flat taking a part in the ITV soap opera Emmerdale Farm (1974–76), which lasted for 80 episodes.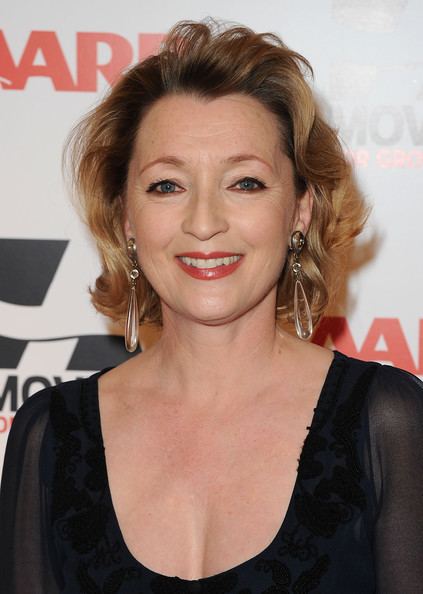 Manville built a career as a distinctive theatre actress, appearing in new plays at the Royal Shakespeare Company's Warehouse and Royal Court Theatre from 1978. She met Mike Leigh in 1979, when he was looking for RSC actors who could improvise. In the 1980s, her work for the Royal Court included Andrea Dunbar's Rita, Sue and Bob Too (1981) and Caryl Churchill's Top Girls (1982) and Serious Money (1987). She also starred in the Top Girls Off-Broadway production in 1983. For the RSC, she starred in As You Like It (1985) and Les Liaisons Dangereuses (1985–86). She made her film debut in 1985s Dance with a Stranger directed by Mike Newell, and went on to appear in Sammy and Rosie Get Laid (1987) directed by Stephen Frears, and High Season (1987). Back on the stage, she starred in The Cherry Orchard at the Aldwych Theatre in 1989, directed by Sam Mendes, and in Three Sisters at the Royal Court in 1990.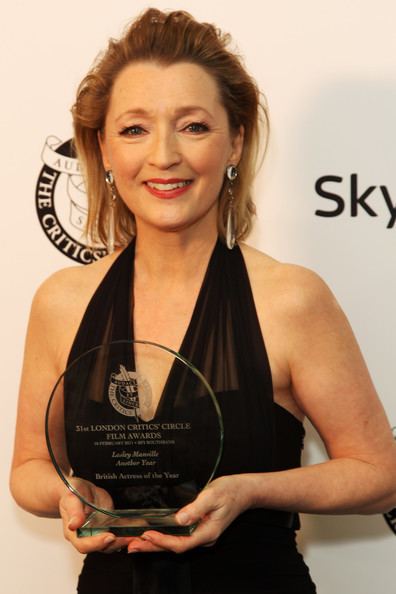 In 1994, Manville starred in the first series of the BBC sitcom Ain't Misbehavin'. For her work in the 2000 miniseries Other People's Children, and the 2002 TV film Bodily Harm, she received nominations for Best Female Actor at the Royal Television Society Awards. Her extensive television credits include prominent roles in the dramas Holding On (1997), Real Women (1998–99), The Cazalets (2001), North & South (2004) and Cranford (2007). She also starred in Cards on the Table, a 2006 feature-length episode of Agatha Christie's Poirot.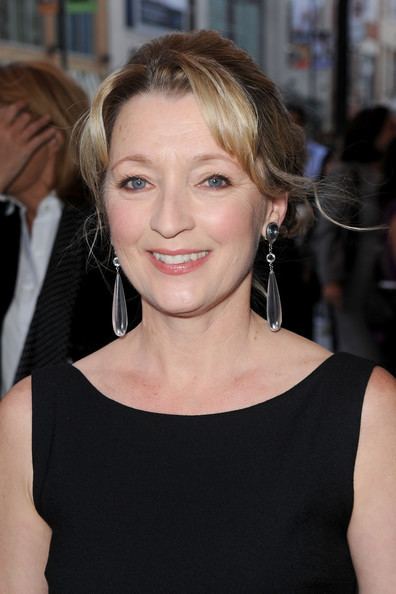 Since 2005, Manville has starred in several National Theatre productions, including His Dark Materials (2005), The Alchemist (2006) and Her Naked Skin (2008). She also starred in The Old Vic productions of All About My Mother (2007) and Six Degrees of Separation (2010). In 2009, she played Margaret Thatcher in the Channel 4 drama The Queen.
Manville has appeared in numerous Mike Leigh films throughout her career, including High Hopes (1988), Secrets & Lies (1996), Topsy-Turvy (1999), Vera Drake (2004) and Mr. Turner (2014). Her most notable Mike Leigh films are All or Nothing in 2002 and Another Year in 2010. For both, she won the London Film Critics Circle Award for British Actress of the Year. For Another Year, she also won the National Board of Review Award for Best Actress, and was nominated for the British Independent Film Award for Best Supporting Actress and the European Film Award for Best Actress, as well as the Chicago Film Critics Award for Best Actress. She also won Best Supporting Actress from the San Diego Film Critics Society. On 18 January 2011, she received a BAFTA nomination in the Best Supporting Actress category. On 7 February 2011, former Charlie's Angels stars Jaclyn Smith and Cheryl Ladd presented the Best Actress Award to her at the "Movies for Grownups Awards".
In 2011, Manville starred in Mike Leigh's play Grief at the National Theatre which earned her a Best Actress Olivier Award nomination. For her role as Helene Alving in the 2013 revival of the Ibsen play Ghosts, she won the 2014 Olivier Award for Best Actress and the Critics' Circle Theatre Award for Best Actress. She also appeared in the films Romeo and Juliet (2013) and Maleficent (2014).
Manville was appointed Officer of the Order of the British Empire (OBE) in the 2015 Birthday Honours. In the same year, she starred opposite Stellan Skaarsgaard in the BBC drama River, which earned her a nomination for the 2016 BAFTA TV Award for Best Supporting Actress. She then starred opposite Peter Mullan in the BBC sitcom Mum, for which she was nominated for the 2017 BAFTA TV Award for Best Female Comedy Performance.
She met her first husband actor Gary Oldman while working at the Royal Court Theatre. Oldman left her in 1989, three months after their son, Alfie, was born. Her second marriage was to Joe Dixon. In 2007 Manville was living with her son in East Grinstead, West Sussex.