Birth name

Leon G. Thomas III

Years active

2003–present

Also known as

Leon Thomas

Role

Actor · leonthomas.com







Born

August 1, 1993 (age 30)

Brooklyn

, New York, U.S. (

1993-08-01

)

Occupation(s)

Actor, singer, record producer, songwriter

Genres

Contemporary R&B,

pop

music

Movies and TV shows




Similar People




Profiles






Instruments

Vocals, piano, guitar
Leon Thomas III | Interview | THAheadline
Leon G. Thomas III (born August 1, 1993) is an American actor, record producer, songwriter and singer who is signed to Columbia Records/Rostrum Records. He is best known for playing Andre Harris on the Nickelodeon series Victorious.
Contents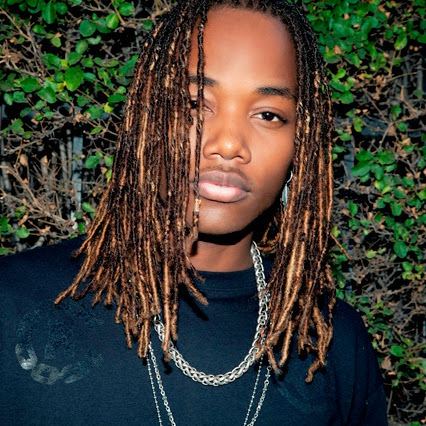 Leon thomas iii from victorious
Early life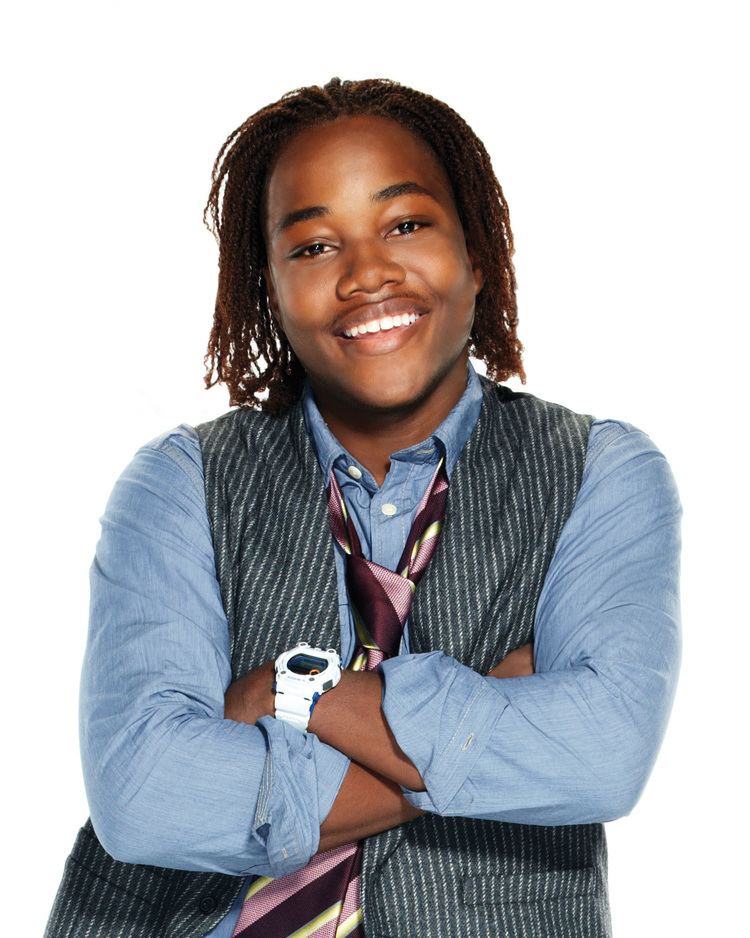 Leon G.Thomas III was born on August 1, 1993 in Brooklyn, to Jayon Anthony and Leon Thomas II.
2003–06: Broadway and career beginning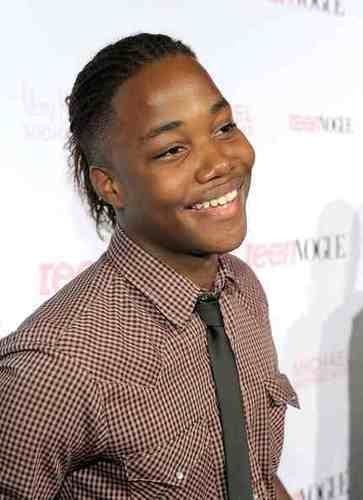 He made his Broadway debut at age 10 in 2003 as Young Simba in the Broadway production of The Lion King. In 2004, he appeared as Jackie Thibodeaux in the original Broadway cast of Tony Kushner's Caroline, or Change. and toured with the company during its five-month run in Los Angeles and San Francisco. Thomas also performed in the Broadway production of The Color Purple.
2007–09: August Rush and television appearances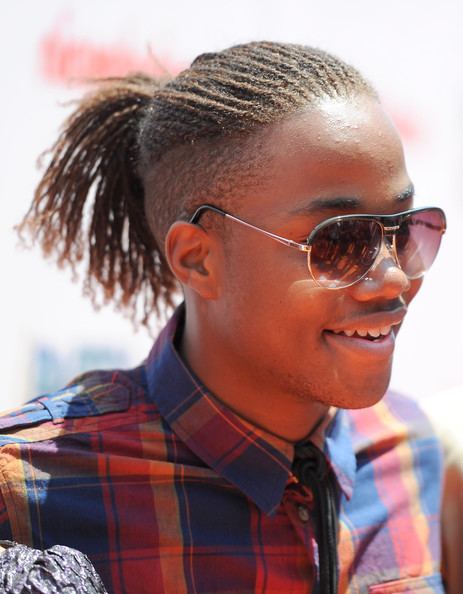 In 2007, Thomas appeared in the film August Rush as Arthur, performing the song "La Bamba", and was the singing voice for Tyrone in The Backyardigans. Thomas has also guest starred on Jack's Big Music Show and Just Jordan. He also appeared as Harper in the iCarly episode "iCarly Saves TV" and was featured on The Naked Brothers Band Christmas Special.
2010–12: Victorious and musical career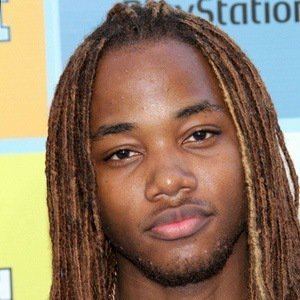 He played a main character on Victorious, portraying Andre Harris, which premiered on Nickelodeon on March 27, 2010. Thomas also appearing as Andre Harris in the crossover episode between Victorious and iCarly, "iParty with Victorious". He also appeared as himself in an episode of True Jackson, VP. In August 2, 2011, the album "Victorious: Music from the Hit TV Show" was launched, with Thomas featured in the songs "Song 2 You" (written by him) and "Tell Me That You Love Me". In June 5, 2012, "Victorious 2.0: More Music from the Hit TV Show" was released, with Thomas featured in the songs "Countdown" and "Don't You (Forget About Me)". The Victorious television series ended production in July 2012 and the show's final episode aired on February 2, 2013.
2012–present: Mixtapes and production work
In 2012, Thomas started to record his first mixtape called Metro Hearts; it was released on August 1, 2012. Songs on the mixtape Metro Hearts include "Forever", "Bad", "Moving On", "Vibe", "Like Clay", and "Never Look Back". The mixtape also included a cover of "Take Care" by Drake. The cover is by Leon Thomas featuring Ariana Grande.
Leon Thomas co-wrote the song "Ain't No Other Me" for the British group Stooshe, which features as a deluxe edition track on their debut album, London with the Lights On. Thomas co-wrote four songs on Ariana Grande's 2013 album "Yours Truly". He also co-produced five songs on Yours Truly, in addition to the song "Last Christmas" from Grande's Christmas Kisses EP, as a member of production duo The Rascals. Additionally, his work in production as a part of "The Rascals" was included on the Grammy award-winning album Love, Marriage & Divorce. His contribution is as a writer on the song entitled "I'd Rather Be Broke" performed by Toni Braxton.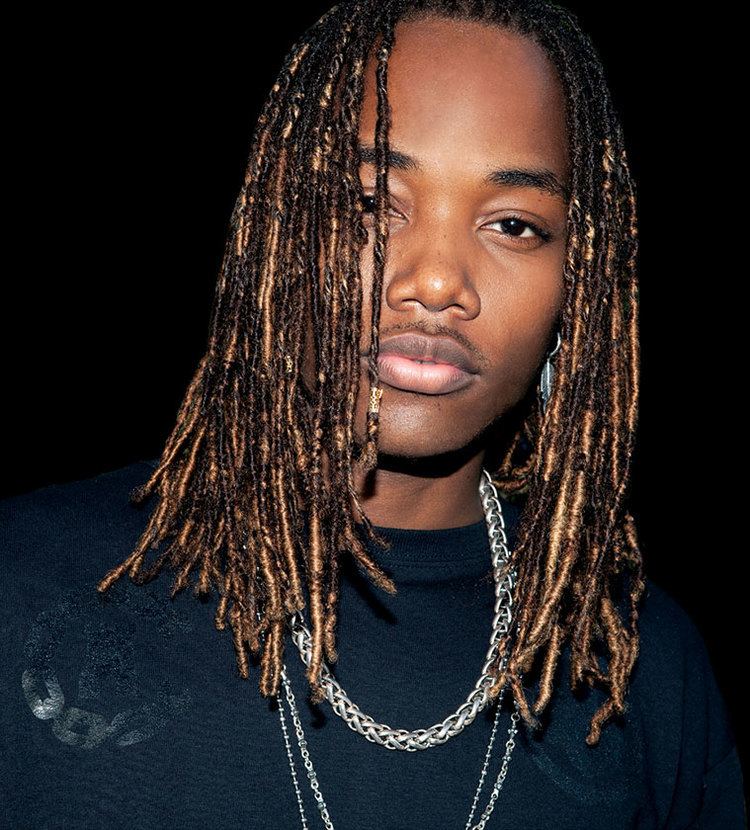 On September 24, 2013, Leon Thomas released a new single, "Hello How Are You", featuring Wiz Khalifa. A second single, "Chill," is to be released soon.
On January 1, 2014, Thomas released a new mixtape, V1bes, under the name Leon Thomas, via Datpiff. He also announced that a music video for his single, Hello How Are You, was in the works.
In 2016 he served as a co-producer for Post Malone's album Stoney.
Broadway appearances
Concert Tours
Filmography
Actor
2022
The Adventures of Bunny Bravo
as
Munch
2020
FraXtur (TV Series)
as
Harrison
- Episode 8 (2021) - Harrison
- Episode 4 (2021)
- Episode 3 (2021) - Harrison
- Episode 2 (2021) - Harrison
- Episode 1 (2020) - Harrison
2020
Bite Size Halloween (TV Series)
as
Rel
- Creat(e)ure (2020) - Rel
2019
Woman Up (TV Series)
as
Jeff
2017
Web of Spies (TV Series)
as
Morris Tremaine
2016
Mr. Student Body President (TV Series)
as
Damion Frye
- Mr. Berenger (2017) - Damion Frye
- Inside Job (2016) - Damion Frye (as Leon Thomas)
- Viva La Dickbutt (2016) - Damion Frye (as Leon Thomas)
- Senor Prank (2016) - Damion Frye (as Leon Thomas)
- F'ed (2016) - Damion Frye (as Leon Thomas)
- Hail to the Chief (2016) - Damion Frye (as Leon Thomas)
2017
Insecure (TV Series)
as
Eddie
- Hella Perspective (2017) - Eddie (as Leon Thomas)
- Hella Blows (2017) - Eddie (as Leon Thomas)
- Hella Shook (2017) - Eddie (as Leon Thomas)
- Hella Open (2017) - Eddie (as Leon Thomas)
- Hella Great (2017) - Eddie (as Leon Thomas)
2015
Fear the Walking Dead (TV Series)
as
Russell
- Pilot (2015) - Russell (as Leon Thomas)
2015
Huevos: Little Rooster's Egg-cellent Adventure
as
Soup Duck (English version, voice)
2015
Runaway Island (TV Movie)
as
Evan Holloway
2014
Satisfaction (TV Series)
as
Mateo
- -Through Resolution (2014) - Mateo (as Leon Thomas)
- -Through Revelation (2014) - Mateo (as Leon Thomas)
- -Through Security (2014) - Mateo (as Leon Thomas)
- -Through Terms and Conditions (2014) - Mateo (as Leon Thomas)
- -Through Exposure (2014) - Mateo (as Leon Thomas)
- -Through Partnership (2014) - Mateo
2014
Sins of Our Youth
as
Peter
2014
Robot and Monster (TV Series)
as
Monster
- Monster Hit (2014) - Monster (singing voice)
2014
Bad Ass 2: Bad Asses (Video)
as
Tucson
2014
Awkward Party (Short)
as
Leon Thomyork
2010
Victorious (TV Series)
as
André Harris / Andre Harris
- Victori-Yes (2013) - André Harris
- Star-Spangled Tori (2013) - André Harris
- The Slap Fight (2013) - André Harris
- Brain Squeezers (2013) - André Harris
- The Bad Roommate (2013) - André Harris
- Robbie Sells Rex (2012) - André Harris
- One Thousand Berry Balls (2012) - André Harris
- Tori Fixes Beck and Jade (2012) - André Harris
- Cell Block (2012) - Andre Harris
- Three Girls and a Moose (2012) - André Harris
- Opposite Date (2012) - André Harris
- The Hambone King (2012) - André Harris
- Wanko's Warehouse (2012) - André Harris
- The Blonde Squad (2012) - André Harris
- Crazy Ponnie (2012) - André Harris
- Tori Goes Platinum (2012) - André Harris
- How Trina Got In (2012) - André Harris
- Driving Tori Crazy (2012) - André Harris
- April Fools Blank (2012) - André Harris
- Tori and Jade's Playdate (2012) - André Harris
- Car, Rain & Fire (2012) - André Harris
- Andre's Horrible Girl (2012) - André Harris
- The Worst Couple (2012) - André Harris
- The Gorilla Club (2012) - André Harris
- The Breakfast Bunch (2012) - André Harris
- A Christmas Tori (2011) - André Harris
- Terror on Cupcake Street (2011) - André Harris
- Jade Gets Crushed (2011) - André Harris
- Tori Tortures Teacher (2011) - André Harris
- Who Did It to Trina? (2011) - André Harris
- Helen Back Again (2011) - André Harris
- Locked Up! (2011) - André Harris
- Prom Wrecker (2011) - André Harris
- Tori Gets Stuck (2011) - André Harris
- Ice Cream for Ke$ha (2011) - André Harris
- Beck Falls for Tori (2011) - André Harris
- Beggin' On Your Knees (2011) - André Harris
- Sleepover at Sikowitz's (2011) - André Harris
- A Film by Dale Squires (2011) - André Harris
- The Wood (2011) - André Harris
- The Diddly-Bops (2011) - André Harris
- Wok Star (2011) - André Harris
- Rex Dies (2011) - André Harris
- Freak the Freak Out (2010) - André Harris
- Cat's New Boyfriend (2010) - André Harris
- The Great Ping Pong Scam (2010) - André Harris
- Beck's Big Break (2010) - André Harris
- Wi-Fi in the Sky (2010) - André Harris
- Survival of the Hottest (2010) - André Harris
- Robarazzi (2010) - André Harris
- Tori the Zombie (2010) - André Harris
- Jade Dumps Beck (2010) - André Harris
- The Birthweek Song (2010) - André Harris
- Stage Fighting (2010) - André Harris
- The Bird Scene (2010) - André Harris
- Pilot (2010) - André Harris
2012
Victoria Justice: Make It in America (Music Video)
as
Leon Thomas III
2012
Victoria Justice: Beggin' on Your Knees (Music Video)
as
Leon Thomas III
2011
Nickelodeon Cast: Sleigh Ride (Music Video)
as
Leon Thomas III
2011
Victoria Justice: All I Want Is Everything (Music Video)
as
Leon Thomas III
2011
iParty with Victorious (TV Movie)
as
Andre Harris
2010
Nickelodeon Cast: Jingle Bells 2010 Version (Short)
as
Leon Thomas III
2010
Victoria Justice: Freak the Freak Out (Music Video)
as
Leon Thomas III
2006
The Backyardigans (TV Series)
as
Tyrone
- Garbage Trek (2009) - Tyrone (singing voice)
- Who Goes There? (2008) - Tyrone (singing voice)
- What's Bugging You? (2008) - Tyrone (singing voice)
- Blazing Paddles (2008) - Tyrone (singing voice)
- Sinbad Sails Alone (2008) - Tyrone (singing voice)
- Fly Girl (2008) - Tyrone (singing voice)
- A Giant Problem (2007) - Tyrone (singing voice)
- News Flash (2007) - Tyrone (singing voice)
- Catch That Butterfly (2007) - Tyrone (singing voice)
- Into the Deep (2007) - Tyrone (singing voice)
- Best Clowns in Town (2007) - Tyrone (singing voice)
- Save the Day (2007) - Tyrone (singing voice)
- Cops and Robots (2007) - Tyrone (singing voice)
- Movers of Arabia (2007) - Tyrone (singing voice)
- Special Delivery (2007) - Tyrone (singing voice)
- Horsing Around (2007) - Tyrone (singing voice)
- International Super Spy: Part 2 (2007) - Tyrone (singing voice)
- International Super Spy: Part 1 (2007) - Tyrone (singing voice)
- The Secret of Snow (2006) - Tyrone (singing voice)
- The Swamp Creature (2006) - Tyrone (singing voice)
- The Legend of the Volcano Sisters (2006) - Tyrone (singing voice)
- Scared of You (2006) - Tyrone
- Samurai Pie (2006) - Tyrone (singing voice)
- Whodunit (2006) - Tyrone (singing voice)
- Mission to Mars (2006) - Tyrone (singing voice)
2008
iCarly (TV Series)
as
Harper
- iCarly Saves TV (2008) - Harper (as Leon Thomas)
2007
Just Jordan (TV Series)
as
Ronnie
- Revenge of the Riff (2007) - Ronnie (as Leon G. Thomas III)
2007
Jack's Big Music Show (TV Series)
as
Leon
- Jack's Super Swell Sing-Along (2007) - Leon (as Leon G. Thomas III)
2006
Just for Kicks (TV Series)
as
Ty
- I Love Lucy (2006) - Ty (as Leon G. Thomas III)
- I'll Cry if I Want To (2006) - Ty (as Leon G. Thomas III)
Composer
2013
Best Friend (Video short)
Soundtrack
-
Insecure (TV Series) (performer - 1 episode, 2018) (writer - 1 episode, 2018)
- Ghost-Like (2018) - (performer: "Favorite") / (writer: "Favorite")
2018
Teen Spirit (writer: "Tattooed Heart")
2017
Detroit (performer: "If You Haven't Got Love", "All Because of You", "Whatcha See Is Whatcha Get", "It Ain't Fair")
-
Victorious (TV Series) (performer - 19 episodes, 2010 - 2013) (writer - 5 episodes, 2011 - 2012)
- Brain Squeezers (2013) - (performer: "Shut Up N Dance" - uncredited)
- The Bad Roommate (2013) - (performer: "Faster than Boyz" - uncredited)
- One Thousand Berry Balls (2012) - (performer: "Here's 2 Us")
- Wanko's Warehouse (2012) - (performer: "Countdown" - uncredited)
- Tori Goes Platinum (2012) - (performer: "Aquarius") / (writer: "Aquarius")
- Driving Tori Crazy (2012) - (performer: "Five Fingaz to the Face")
- April Fools Blank (2012) - (performer: "Shut Up and Dance")
- Andre's Horrible Girl (2012) - (performer: "365 Days" - as Leon Thomas) / (performer: "Countdown") / (writer: "365 Days" - as Leon Thomas) / (writer: "Countdown")
- The Breakfast Bunch (2012) - (performer: "Don't You Forget About Me")
- A Christmas Tori (2011) - (performer: "It's Not Christmas Without You")
- Terror on Cupcake Street (2011) - (performer: "Best Friend's Brother (BFB)")
- Jade Gets Crushed (2011) - (performer: "365 Days") / (performer: "OK" - as Leon Thomas) / (writer: "365 Days" - as Leon Thomas)
- Who Did It to Trina? (2011) - (performer: "All I Want is Everything")
- Helen Back Again (2011) - (performer: "Make It Shine (Remix)")
- Locked Up! (2011) - (performer: "All I Want is Everything", "I Want You Back")
- Prom Wrecker (2011) - (performer: "Best Friends Brother (BFB)")
- The Diddly-Bops (2011) - (writer: "Favorite Food", "Song 2 You")
- The Great Ping Pong Scam (2010) - (performer: "Tell Me That You Love Me")
2008
iCarly (TV Series) (performer - 2 episodes)
- iLove You (2011) - (performer: "Tell Me That You Love Me" - uncredited)
- iCarly Saves TV (2008) - (performer: "Dream")
2011
iParty with Victorious (TV Movie) (performer: "Leave It All to Shine")
2010
Rising Stars (performer: "It's You", "A Better Day", "Free to Fall")
2007
August Rush (performer: "La Bamba Live", "My Country 'Tis of Thee", "Father's Song", "La Bamba")
2007
ShowBusiness: The Road to Broadway (Documentary) (performer: "Roosevelt Petrucius Coleslaw")
2007
Jack's Big Music Show (TV Series) (performer - 1 episode)
- Laurie's Big Song (2007) - (performer: "Duck 4")
Self
2022
Ridiculousness (TV Series)
as
Self
- Leon Thomas III (2022) - Self
2020
Throwback with Nickelodeon (TV Series)
as
Self
- Leon Thomas III (2020) - Self
2018
Fit Club (TV Series)
as
Self - Guest
- Resetting Your Diet, New Year's Resolutions, & More w/ Musician/Actor Leon Thomas (2018) - Self - Guest
2018
Fireside Chat (TV Series)
2017
Sheen Talk (TV Series)
as
Self
- Sheen Talk Live LA with Leon Thomas (2017) - Self
2017
Made in Hollywood (TV Series)
as
Self
- Kidnap/Detroit/Wind River/Naked (2017) - Self
2014
Nickelodeon HALO Awards 2014 (TV Special)
as
Self
2014
Black Hollywood Live: The Beat (TV Series)
as
Self - Guest
- New Album (2014) - Self - Guest
2012
Figure It Out (TV Series)
as
Self
- Rabbit Jumps Hurdles & Robot Controlled-Glove (2012) - Self
- Cup Stackin' and Chattin' Backwards (2012) - Self
- Pedal Pull & Robotics (2012) - Self
- Drumming and Necklaces (2012) - Self
- Turntables and Tennis Tables (2012) - Self
2011
KARtv (TV Series documentary)
as
Guest of Victorious
- KARtv 03 - Christian Vincent, Sophia Lucia, Madison Curtis (2012) - Guest of Victorious
- End Malaria Now Event at Café Entourage (2011) - Guest of Victorious
2011
Victorious (TV Series)
as
Self
- Blooptorious (2011) - Self
2011
TeenNick Halo Awards (TV Special)
as
Self
2011
Nickelodeon Screen Test (TV Series)
as
Self
2011
Nickelodeon's Worldwide Day of Play: Get Your Game On (TV Special)
as
Self
2011
BrainSurge (TV Series)
as
Self:contestant
- Episode dated 22 April 2011 (2011) - Self:contestant
2011
True Jackson, VP (TV Series)
as
Self
- True Fame (2011) - Self
2010
Nickelodeon Kids' Choice Awards 2010 (TV Special)
as
Self - Dance Smackdown
2008
The Naked Brothers Band (TV Series)
as
Self
- Christmas Special (2008) - Self
Archive Footage
2020
LOL Nick's Ultimate Bloopers (TV Special)
as
Andre
2013
Anubis Unlocked (TV Series documentary)
as
Andre Harris
- Episode #2.1 (2013) - Andre Harris (uncredited)
2012
Blue Peter (TV Series)
as
Andre Harris
- Episode dated 20 September 2012 (2012) - Andre Harris
References
Leon Thomas III Wikipedia
(Text) CC BY-SA