Years active

2009–present




Education

Massapequa High School




Height

1.78 m




Role

Actor




Name

Matt Bennett








Full Name

Matthew Harrison Bennett




Born

November 13, 1991 (age 31) (

1991-11-13

)

Massapequa, New York, U.S.




Occupation

Actor, singer, screenwriter




Albums

Charlie Murphy Is a Dead Man, Memories Never Die




Known for

Victorious, The Virginity Hit




Movies and TV shows

Victorious, The Virginity Hit, Me and Earl and the Dying, Bridesmaids, Manson Family Vacation




Similar People

Avan Jogia, Daniella Monet, Leon Thomas III, Elizabeth Gillies, Michael Eric Reid




Profiles




Twitter
Liz gillies matt bennett matt liz buy a child
Matthew Hank "Matt" Bennett (born November 13, 1991) is an American actor and singer. He is best known for playing the role of Robbie Shapiro in the Nickelodeon sitcom Victorious and for starring in the Will Ferrell-produced film The Virginity Hit.
Contents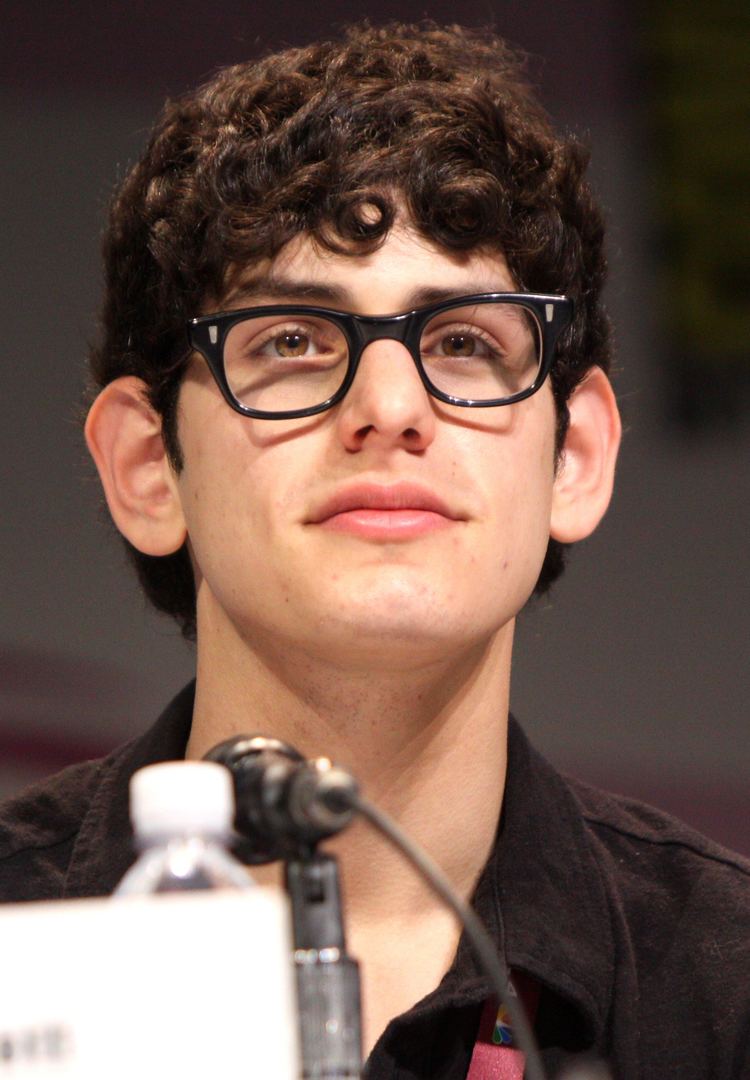 Matt bennett is straight but not narrow
Early life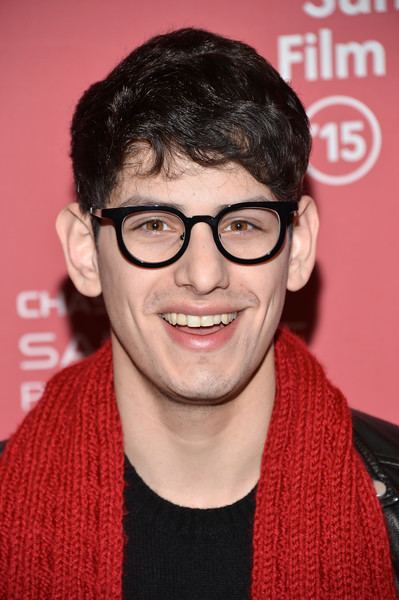 Bennett grew up in Massapequa Park, New York. After appearing in numerous commercials, Bennett began his official acting career at the age of 18 as Jamie, in the 2009 TV movie "Totally for Teens". However his television career sprouted after he appeared as Greg the Intern in the pilot episode of the Comedy Central sketch comedy series Michael & Michael Have Issues.
The Virginity Hit (2010)
Bennett starred in The Virginity Hit, released in October 2010. Described as a "documentary style comedy," Bennett stated in an interview that the film's "directors gave us cameras in our spare time, and he said do pranks, talk amongst yourselves, do things and film that. So we did, and most of the movie is what we filmed. So I feel like 20% is scripted but the rest is all real."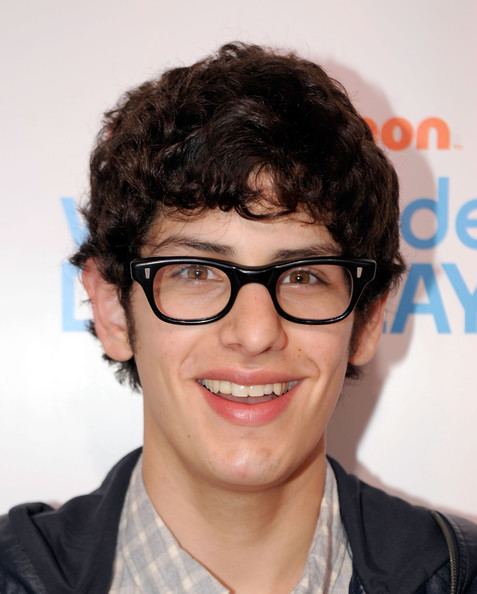 The Virginity Hit was produced by Funny or Die founders Will Ferrell and Adam McKay; in an interview with MTV News, Bennett stated that reception towards the film has been "very positive...I'm glad that people are getting that it's not just another teen sex romp. It's a film with heart and a bit of a soul and deep-down it's a cool love story."
Victorious, Warm Fuzzies, and music career (2010–13)
Bennett co-starred as Robbie Shapiro in the Nickelodeon sitcom Victorious. He was nominated for a 2011 Nickelodeon Kids' Choice Award (UK) in the category of "Nick UK's Funniest Person". The show ran from March 27, 2010 to February 2, 2013.
Bennett independently released an EP of songs that he wrote, Warm Fuzzies, on May 20, 2012.
On February 2, 2016, Bennett made a Snapchat press conference announcement about his new album Terminal Cases. Bennett claims "it's a concept album about my parents divorce where every song is inspired by different Robin Williams movies." It was released on June 10, 2016.
Nerdist, The Slap, and One Last Time (2013–14)
In March 2013 it was announced that Bennett would host a web series for the YouTube channel Nerdist. On the series, entitled "Nerdy Jobs," Bennett will go behind the scenes of many "Nerdy" jobs to show how interesting they are.
On June 23, 2014, Bennett was featured in the popular YouTube video "The Slap" as one of the participants. He was also asked to be the love interest for Ariana Grande's character in her One Last Time music video, she is his close friend and former co-worker from Victorious.
Continuing work (2015–present)
In 2015 Bennett guest-starred in Game Shakers in the episode "Tiny Pickles". He also contributed to The Stanford Experiment and Me Earl Dying Girl in 2015, and Fresh off The Boat in 2016.
Filmography
Actor
2022
Dynasty (TV Series)
as
Cole
- But a Drug Scandal? (2022) - Cole
2018
Ariana Grande: Thank U, Next (Music Video)
as
Cliff Pantone
2018
American Vandal (TV Series)
as
Gavin Landers
- The Dump (2018) - Gavin Landers
- Wiped Clean (2018) - Gavin Landers
- #2 (2018) - Gavin Landers
- The Brownout (2018) - Gavin Landers
2018
Grey's Anatomy (TV Series)
as
Steve
- Old Scars, Future Hearts (2018) - Steve
2018
Don't Worry, He Won't Get Far on Foot
as
Editor #2
2016
Fresh Off the Boat (TV Series)
as
Corey
- Gotta Be Me (2016) - Corey
2015
That Poppy: Lowlife (Music Video)
as
Crazy Fan
2015
Everybody Wants to Be Poppy (TV Series)
as
Pho
2015
Me Him Her
as
Bones (uncredited)
2015
The Big Bang Theory (TV Series)
as
Josh Wolowitz
- The Fortification Implementation (2015) - Josh Wolowitz
2015
Manson Family Vacation
as
Buddy Holly
2015
Shameless (TV Series)
as
Wiley
- Carl's First Sentencing (2015) - Wiley
2015
Wrestling Isn't Wrestling (Video documentary short)
as
Little Kid Fan
2015
Ariana Grande: One Last Time (Music Video)
as
The Boyfriend (uncredited)
2015
The Stanford Prison Experiment
as
Kyle Parker
2015
Me and Earl and the Dying Girl
as
Scott Mayhew
2014
Sam & Cat (TV Series)
as
Robbie Shapiro
- #TheKillerTunaJump: #Freddie #Jade #Robbie (2014) - Robbie Shapiro
2014
Nerdy Jobs (TV Series short)
2010
Victorious (TV Series)
as
Robbie Shapiro
- Victori-Yes (2013) - Robbie Shapiro
- Star-Spangled Tori (2013) - Robbie Shapiro
- The Slap Fight (2013) - Robbie Shapiro
- Brain Squeezers (2013) - Robbie Shapiro
- The Bad Roommate (2013) - Robbie Shapiro
- Robbie Sells Rex (2012) - Robbie Shapiro
- One Thousand Berry Balls (2012) - Robbie Shapiro
- Tori Fixes Beck and Jade (2012) - Robbie Shapiro
- Cell Block (2012) - Robbie Shapiro
- Three Girls and a Moose (2012) - Robbie Shapiro
- Opposite Date (2012) - Robbie Shapiro
- The Hambone King (2012) - Robbie Shapiro
- Wanko's Warehouse (2012) - Robbie Shapiro
- The Blonde Squad (2012) - Robbie Shapiro
- Crazy Ponnie (2012) - Robbie Shapiro
- Tori Goes Platinum (2012) - Robbie Shapiro
- How Trina Got In (2012) - Robbie Shapiro
- Driving Tori Crazy (2012) - Robbie Shapiro
- April Fools Blank (2012) - Robbie Shapiro
- Tori and Jade's Playdate (2012) - Robbie Shapiro
- Car, Rain & Fire (2012) - Robbie Shapiro
- Andre's Horrible Girl (2012) - Robbie Shapiro
- The Worst Couple (2012) - Robbie Shapiro
- The Gorilla Club (2012) - Robbie Shapiro
- The Breakfast Bunch (2012) - Robbie Shapiro
- A Christmas Tori (2011) - Robbie Shapiro
- Terror on Cupcake Street (2011) - Robbie Shapiro
- Jade Gets Crushed (2011) - Robbie Shapiro
- Tori Tortures Teacher (2011) - Robbie Shapiro
- Who Did It to Trina? (2011) - Robbie Shapiro
- Helen Back Again (2011) - Robbie Shapiro
- Locked Up! (2011) - Robbie Shapiro
- Prom Wrecker (2011) - Robbie Shapiro
- Tori Gets Stuck (2011) - Robbie Shapiro
- Ice Cream for Ke$ha (2011) - Robbie Shapiro
- Beck Falls for Tori (2011) - Robbie Shapiro
- Beggin' On Your Knees (2011) - Robbie Shapiro
- Sleepover at Sikowitz's (2011) - Robbie Shapiro
- A Film by Dale Squires (2011) - Robbie Shapiro
- The Wood (2011) - Robbie Shapiro
- The Diddly-Bops (2011) - Robbie Shapiro
- Wok Star (2011) - Robbie Shapiro
- Rex Dies (2011) - Robbie Shapiro
- Freak the Freak Out (2010) - Robbie Shapiro
- Cat's New Boyfriend (2010) - Robbie Shapiro
- The Great Ping Pong Scam (2010) - Robbie Shapiro
- Beck's Big Break (2010) - Robbie Shapiro
- Wi-Fi in the Sky (2010) - Robbie Shapiro
- Survival of the Hottest (2010) - Robbie Shapiro
- Robarazzi (2010) - Robbie Shapiro
- Tori the Zombie (2010) - Robbie Shapiro
- Jade Dumps Beck (2010) - Robbie Shapiro
- The Birthweek Song (2010) - Robbie Shapiro
- Stage Fighting (2010) - Robbie Shapiro
- The Bird Scene (2010) - Robbie Shapiro
- Pilot (2010) - Robbie Shapiro
2012
Victoria Justice: Make It in America (Music Video)
as
Matt Bennett
2012
iCarly (TV Series)
as
Robbie Shapiro
- iApril Fools (2012) - Robbie Shapiro
2012
How to Rock (TV Series)
as
Audience Member
- How to Rock an Election (2012) - Audience Member (uncredited)
2012
Victoria Justice: Beggin' on Your Knees (Music Video)
as
Matt Bennett
2011
Nickelodeon Cast: Sleigh Ride (Music Video)
as
Matt Bennett
2011
The Death and Return of Superman (Short)
as
Superboy / Conner Kent / Kon-El (as Matthew Bennett)
2011
Victoria Justice: All I Want Is Everything (Music Video)
as
Matt Bennett
2011
iParty with Victorious (TV Movie)
as
Robbie Shapiro
2011
Bridesmaids
as
Helen's Stepson
2010
Nickelodeon Cast: Jingle Bells 2010 Version (Short)
as
Matt Bennett
2010
Victoria Justice: Freak the Freak Out (Music Video)
as
Matt Bennett
2010
The Virginity Hit
as
Matt
2009
Michael & Michael Have Issues (TV Series)
as
Greg the Intern
- Greg the Intern (2009) - Greg the Intern
2009
Totally for Teens (TV Short)
as
Jamie
Writer
Soundtrack
-
Victorious (TV Series) (performer - 8 episodes, 2010 - 2012) (writer - 2 episodes, 2012)
- The Hambone King (2012) - (performer: "I Think You're Swell") / (writer: "I Think You're Swell")
- The Blonde Squad (2012) - (performer: "I Think You're Swell") / (writer: "I Think You're Swell")
- Tori Goes Platinum (2012) - (performer: "Broken Glass")
- Driving Tori Crazy (2012) - (performer: "Five Fingaz to the Face")
- April Fools Blank (2012) - (performer: "Shut Up and Dance")
- Tori and Jade's Playdate (2012) - (performer: "Go Kart", "Grandma's Pee", "Randy Bronson", "You're Staying Home Tonight")
- Locked Up! (2011) - (performer: "I Want You Back")
- Tori the Zombie (2010) - (performer: "Finally Falling")
2011
iParty with Victorious (TV Movie) (performer: "Leave It All to Shine")
2010
The Virginity Hit (performer: "Oh, Nicole", "Birthday/Hurt Day", "Need You to Know", "Ode to Krysta") / (writer: "Oh, Nicole", "Birthday/Hurt Day", "Need You to Know", "Ode to Krysta")
2009
Text Me (Short) (performer: "The Jamie Song") / (writer: "The Jamie Song")
Self
2015
Game Shakers (TV Series)
as
Self
- Tiny Pickles (2015) - Self (uncredited)
2014
Nickelodeon HALO Awards 2014 (TV Special)
as
Self
2014
The Slap (Video short)
as
Self
2014
Camp Orange: Force 10 (TV Series)
as
Self - Host
- Episode #1.5 - Self - Host
- Episode #1.4 - Self - Host
- Episode #1.3 - Self - Host
- Episode #1.2 - Self - Host
2014
NerdTerns (TV Series)
as
Self
- Matt Bennett in Jenny vs. Hallie (2014) - Self
2012
Figure It Out (TV Series)
as
Self
- Mini Donkey Meets the Harlem Globetrotter (2013) - Self
- Motorcyle Dirt Jumper & Swiss Herding Tunes (2013) - Self
- Snake Wrangler & Beat Boxer (2012) - Self
- Youngest Formula One Driver & Longest Staples Chain (2012) - Self
- Irish Dancing & Breakdance Unicycle (2012) - Self
- Flat Webbing Bouncer & Hiccup Lollipop (2012) - Self
- The Inventor & the Kite Flyer (2012) - Self
- Primping and Painting (2012) - Self
- German Wheels & SkaterGoat (2012) - Self
- PB Sandwiches and Talking Street Signs (2012) - Self
- Turkey Calling and Shopping Cart (2012) - Self
- Foul Foods & Bandage Remover (2012) - Self
- Boardin' and Bikes (2012) - Self
- Yo-Yo Tricks and Whistling (2012) - Self
- Popsicle Sticks and Candy Sushi (2012) - Self
- Martial Arts and Monster Trucks (2012) - Self
- Sell and Sputter (2012) - Self
- Pogo Stick & Maple Syrup (2012) - Self
2012
The Fogelnest Files (TV Series)
as
Self - Guest
- Sprout of a New Generation (2012) - Self - Guest
2012
Tournament of Nerds (TV Series)
as
Self - Judge (2012)
2012
IMPACT! On Machinima (TV Series)
as
Self
2012
Nickelodeon Kids' Choice Awards 2012 (TV Special)
as
Self
2011
Victorious (TV Series)
as
Self
- Blooptorious (2011) - Self
2011
TeenNick Halo Awards (TV Special)
as
Self
2011
Nickelodeon Screen Test (TV Series)
as
Self
2011
Nickelodeon's Worldwide Day of Play: Get Your Game On (TV Special)
as
Self
2010
7 Secrets with Victoria Justice (TV Movie documentary)
as
Self / Robbie Shapiro
Archive Footage
2014
Sam & Cat (TV Series)
as
Robbie Shapiro
- #BlooperEpisode (2014) - Robbie Shapiro (uncredited)
2012
Blue Peter (TV Series)
as
Robbie Shapiro
- Episode dated 20 September 2012 (2012) - Robbie Shapiro
References
Matt Bennett Wikipedia
(Text) CC BY-SA