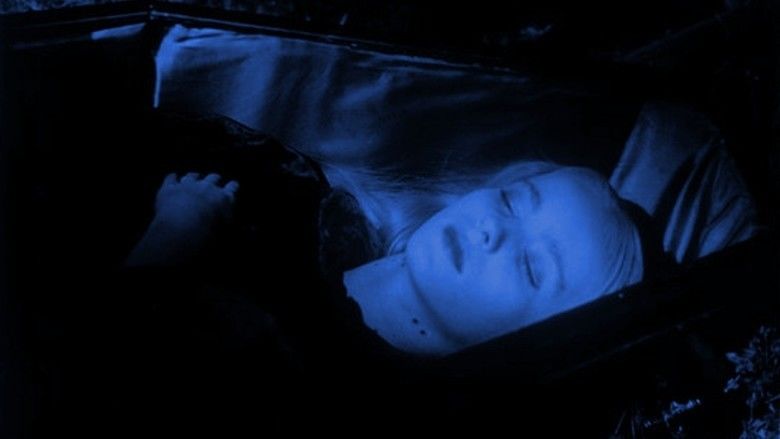 During the Prohibition era, 13-year-old Lila Lee (Cheryl Smith) is summoned by letter to visit her injured father, a gangster, before he dies. She runs away from the Reverend (Blackburn), who has raised her and in whose church she has become well known as a singer, though her extraordinary beauty is beginning to attract attention as well. She ends up taking a bus to her father's purported location, the strange town of Astaroth, where people have the "Astaroth Look."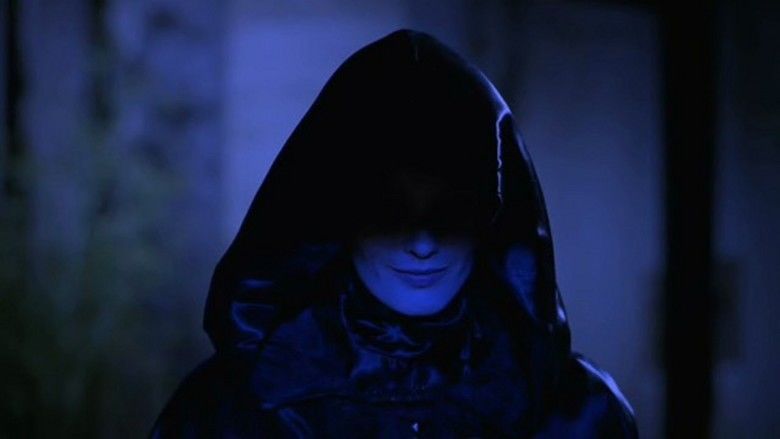 En route, Lila is menaced in a swamp by a band of mindless vampires who haunt the woods and town. She is rescued by a mysterious woman named Lemora (Lesley Gilb), who takes a fancy to her. It seems Lemora is the one who called the girl to her, though whether to protect or to corrupt her remains to be seen. Lemora takes Lila to an old house, where she bathes the girl and tries to soothe her. Exploring, Lila discovers the truth: Lemora is a vampire who feeds upon children and is holding her father captive. She is also the unofficial queen of the Astaroth vampires.
While trying to escape, Lila embarks on a nighttime journey through the town of Astaroth, learning in the process that there are two types of vampires there. The one faction is like Lemora herself, relatively human in behavior and appearance, while the others are mutated or perhaps regressed, far more feral in behavior and monstrous in form; and the two groups are at war. Meanwhile, the Reverend, who is seeking Lila, manages to retrace her steps.
After a climactic battle which leaves most of the vampires dead, Lila is forced to kill her own father, who has become one of the degenerates. As she weeps over his corpse, Lemora approaches her and offers her comfort by her vampire's kiss. When the Reverend shows up not long after, he finds Lila willing, even eager to kiss him. He resists at first, then he gives in. That is when she drives her fangs into his throat and drains his blood, watched over by a smiling Lemora.
The film ends showing Lila singing again in church. Whether this was intended to indicate the story was a dream, a "flash forward" or that Lila returned as a vampire to the Church—or that the ending scene in the church is a flashback—is left ambiguous.
The Reverend — Richard Blackburn
Lila Lee — Cheryl Smith
Alvin Lee — William Whitton
The Ticket Man - Steve Johnson
The Bus Driver — Hy Pyke
Lemora — Lesley Gilb
Solange — Maxine Ballantyne
Unknown - Monty Pyke
Young Man - Parker West
The movie was filmed in and around locations in Sonoma, California including the Louis Philips House which served as the exteriors of Lemora's house and the Bradbury Chateau Estate, which served as the interiors. The Reverend's house was at Culver Studios on what was once part of the exterior set for Mayberry on The Andy Griffith Show. Several of Richard Blackburn's family and friends had roles in the production.